Get all the inspiration you need for filling the snack table with these kid's birthday party finger food ideas. Stoke out your kids with budget-friendly foods transformed into tantalizing treats!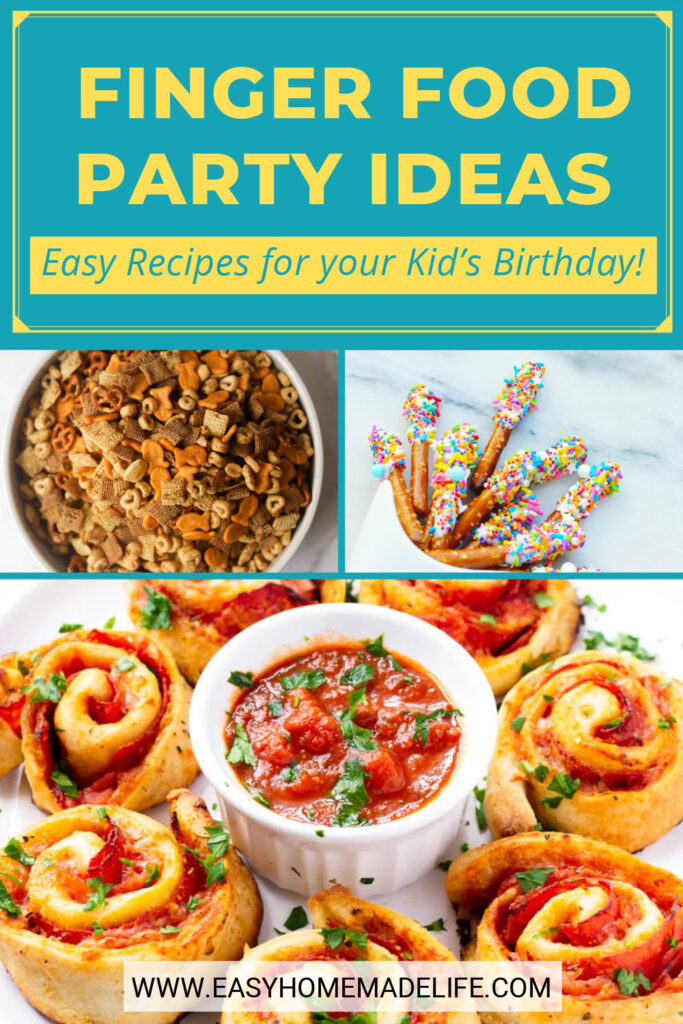 Kid's Party Food Ideas on a Budget
Does your child dream about his birthday party for months before the date? My children do. They love talking about who they want to invite, what they plan to do and especially what they will eat!
From the decorations to the gifts, kid's parties can cost a lot of money, but they don't have to! With a bit of planning, you can throw an epic party that won't break the bank.
These creative ideas will show you how to transform simple ingredients into eye-popping, mouth-watering treats that your kids will be talking about for the year to come.
Even your kids will love preparing the dessert and snack tables with these easy-to-make treats.
Give the party food your homemade touch, and you'll save money for the gift he really wants.
Easy Birthday Party Snacks
Let's talk about FINGER FOODS. Children love to eat them, and moms love to clean up after them.
When children fill their little plates with sweet and savory kids party finger food, there is no need for cutlery. One less thing to deal with!
Arrange your gorgeous yet budget-friendly snacks so kids can grab what they like. Consider serving the food outside for even easier cleanup. When you offer cold finger food for a children's party, it's easy on you because you don't need to watch the stove. Plus, most things are possible to prep ahead of time.
Toothpicks, lollipop sticks, ok, anything on a stick usually means that it's more fun to eat. Think pizza rolls on a toothpick or fresh fruit skewers. It cuts back on sticky fingers and is an appealing way to serve the food. Don't forget the napkins!
More Homemade Kids Birthday Party Ideas