Learn how to make your own Jimmy John's bread! This delicious copycat recipe has flour, yeast, olive oil, sugar, and salt. It's an easy soft-bread recipe that is an ideal type of bread for sandwiches and subs. Not only is it cheaper than going to the restaurant, but it's a great homemade staple for weekly meal prep and packed lunches.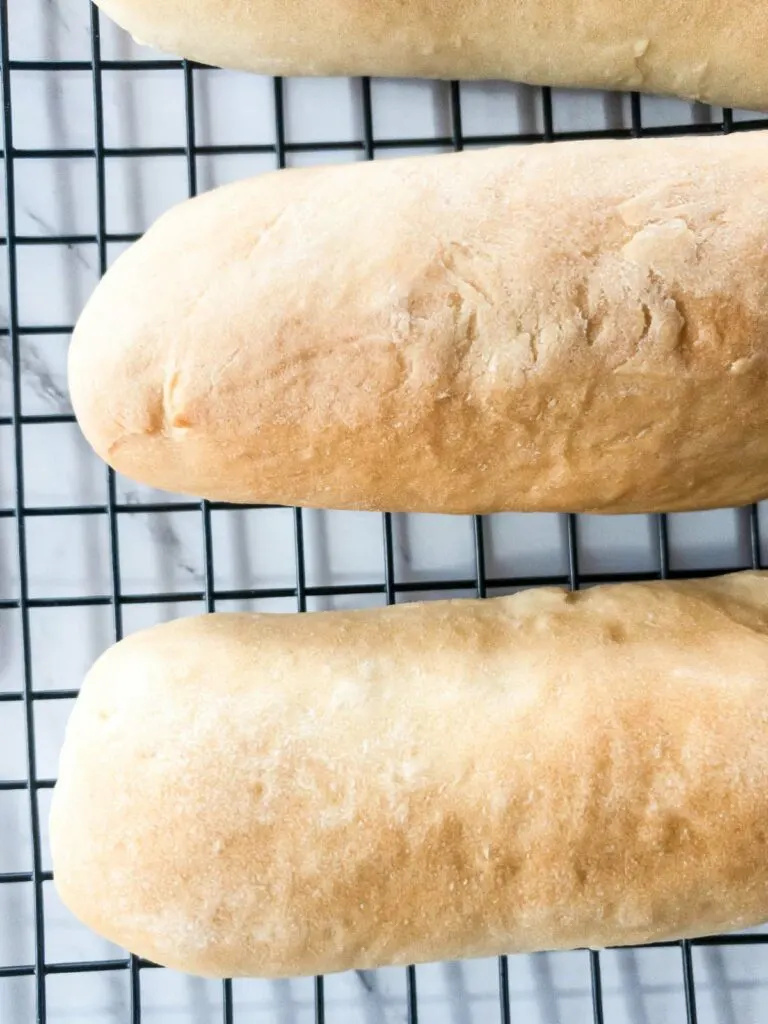 Have you ever wanted to recreate the delicious Jimmy John's bread in the comfort of your own home? Well, you are in luck.
After some testing and perseverance, I have developed a copycat recipe that will bring you close to their famous bread. The proprietary Jimmy John's bread recipe is unknown, but this is my little attempt to recreate it. Nonetheless, this recipe will give you delicious homemade bread that is excellent for sandwiches or subs.
Jimmy John's is a famous American sandwich chain renowned for its perfect bread, sandwiches, and wraps. Inspired by their bread, this one has a light brown outer crust that's smooth, buttery, and not overly dense or chewy, while the inside is soft, pillowy, and airy. It's easy to eat, soft enough to be loved by everyone, including children, but firm enough to hold a lot of fillings.
Making this a weekly recipe is a great way to prep for packed lunches for work and school. With this Jimmy John's bread recipe, you won't get soggy bread even after you pile it high with fillings. So, go nuts! You won't be disappointed. The sandwich will keep its shape and texture even after a few hours.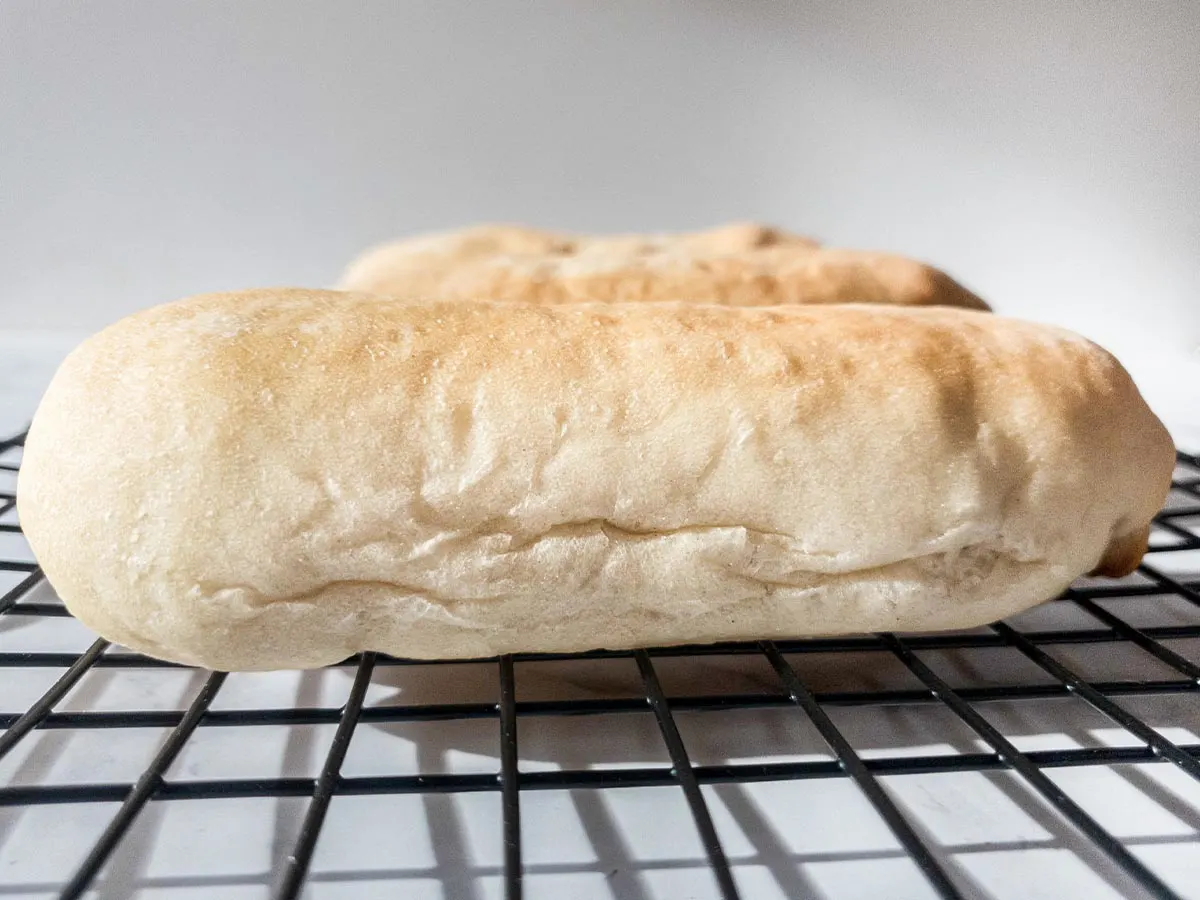 Everyday Simple Approach
We are transforming lives with the Everyday Simple Approach that promises to help you find joy in homemaking with quick, easy, and affordable recipes and tutorials. Let's see how this recipe stacks up.
Simple ingredients – Shelf-stable, pantry ingredients.
Amazing flavor – Rich and savory with a light yeast flavor.
Family-friendly and kid-approved – This bread is perfect for sandwiches and kids. It's also great for making meal plans.
Budget-friendly – Cheaper than the store-bought version.
Basic kitchen equipment – You only need a few mixing bowls and a flat surface to knead the dough.
Easy-to-follow directions – Bread can be complicated, but I break the process down to a simple step-by-step view.
Freezer-friendly – Freeze the dough or the baked bread.
How to Make Jimmy John's French Bread
The Jimmy John's bread recipe is simple and uses everyday ingredients you should have at home, so there is no need to go to the grocery store.
If you've never made bread at home, let me tell you, the joy and aroma of freshly baked bread is incomparable. After this, you might want to try super easy three-ingredient bread recipes, banana bread without baking soda, or even easier no-knead bread. All the best bread is homemade bread.
In this recipe, we will enrich the bread dough with oil, which will coat the gluten in the flour with fat, leaving the bread soft and tender.
You yield 12 half-sized baguettes, or hoagie rolls, with a unique flavor that perfectly mimics the bread from Jimmy John's.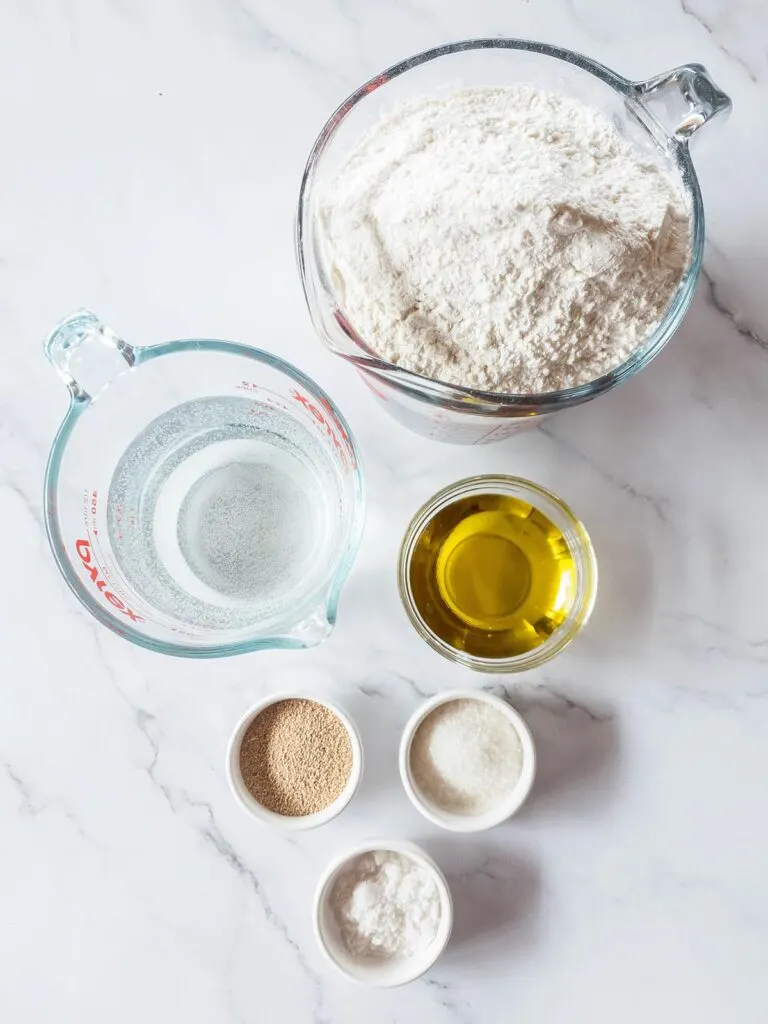 Ingredients You Need
Warm water
Active dry yeast
Sugar
All-purpose flour
Salt
Extra virgin olive oil
Ingredient Substitutions
Even though this is such a simple recipe, you might be missing one of the key ingredients. Review the recommendations here for quick and clever substitutions.
Here are suggested substitutions:
Active dry yeast – You can use twice as much (two tablespoons) of fresh yeast. Out of yeast entirely? Make yeast-free bread instead.
All-purpose flour – A great substitute is extra-strength bread flour, which is high in gluten. However, changing the flour will impact the texture and softness of the bread.
Extra virgin olive oil – You can use avocado oil or vegetable oil.
Variations
Want to add your own spin? Make these fun variations and stretch this recipe into more delightful renditions.
Try these delicious bread variations:
Press poppy, sesame, or chia seeds onto the tops of the shaped oven-ready bread before baking.
Add flavor with garlic paste, garlic powder, red pepper flakes, and Italian seasoning to the flour and salt in step three.
Add finely chopped herbs such as chives, rosemary, and thyme. Picking them fresh from your outdoor or indoor herb garden will taste best.
Shape it differently. Instead of shaping it into logs like a French baguette, shape the bread into a loaf, boule, knots, or homemade rolls.
With experience, it might also be possible to adapt this recipe for a bread machine. However, I haven't tried this yet.
Step-By-Step Instructions
Making fresh-baked bread using this easy recipe will let you have your favorite sandwich without leaving your house.
In this recipe, you will make 12 half-sized hoagie rolls. This half-size is perfect for a single sandwich serving and is easier to shape, bake and store than anything bigger.
Follow these simple directions, and you can't go wrong!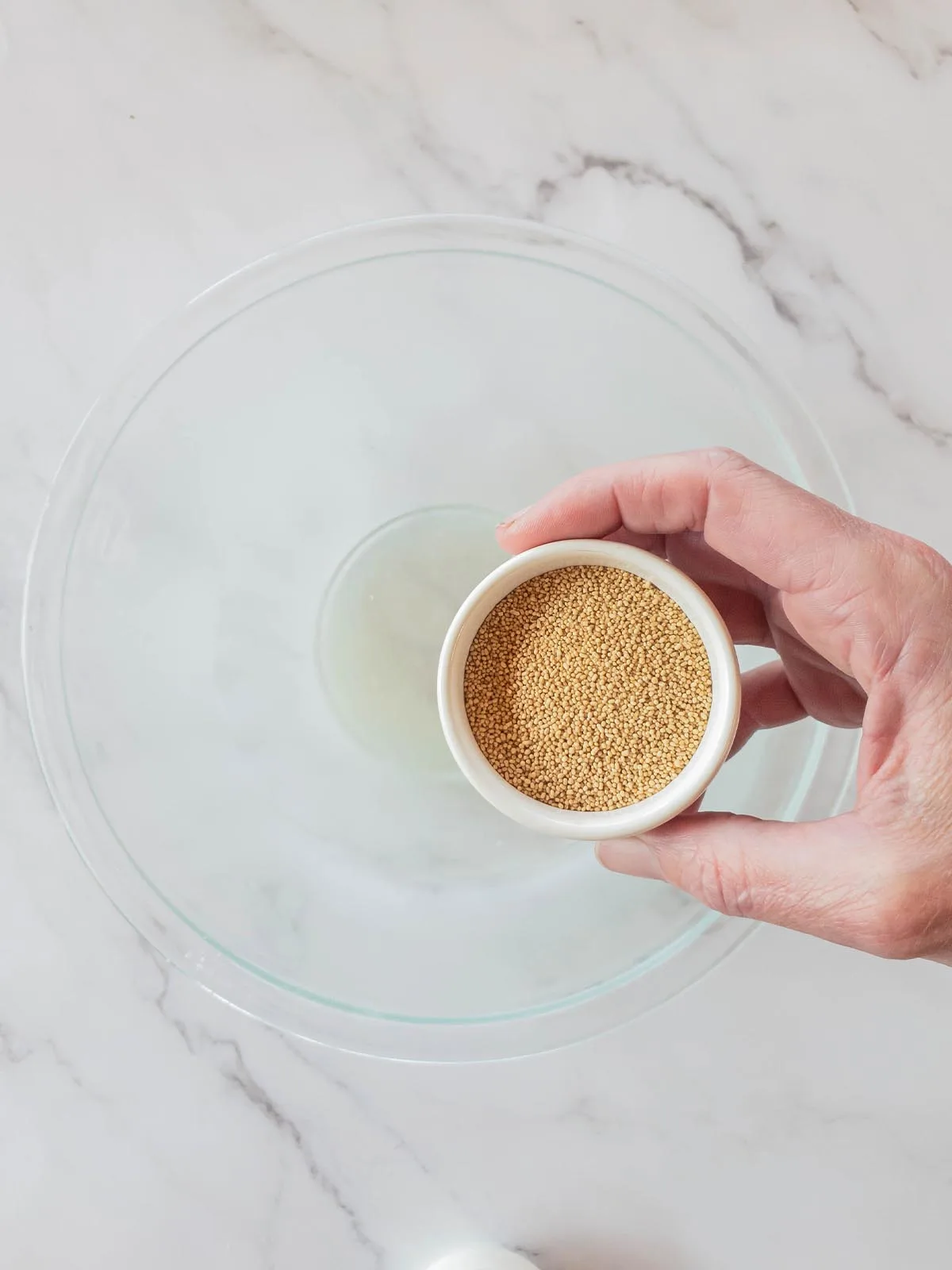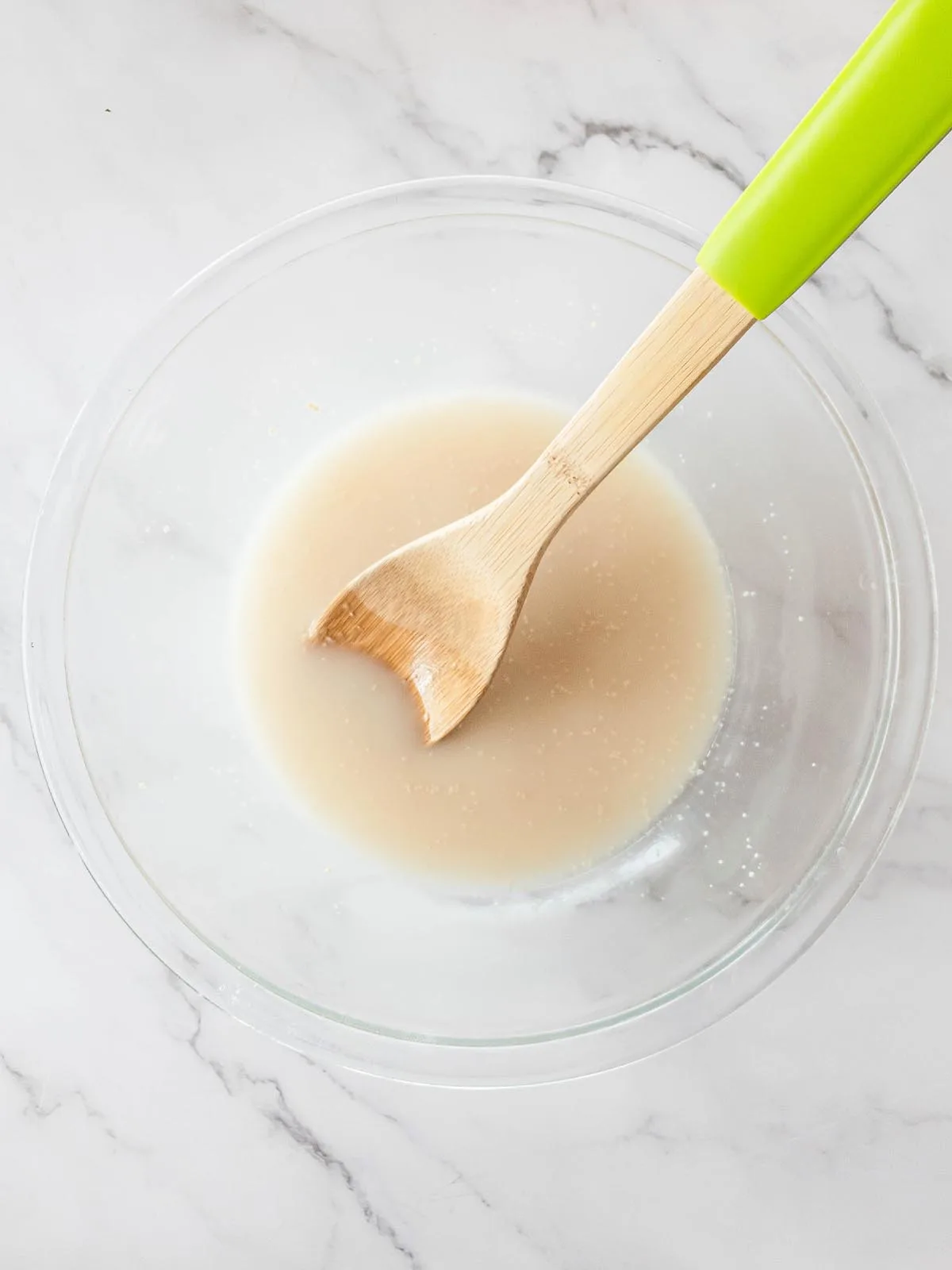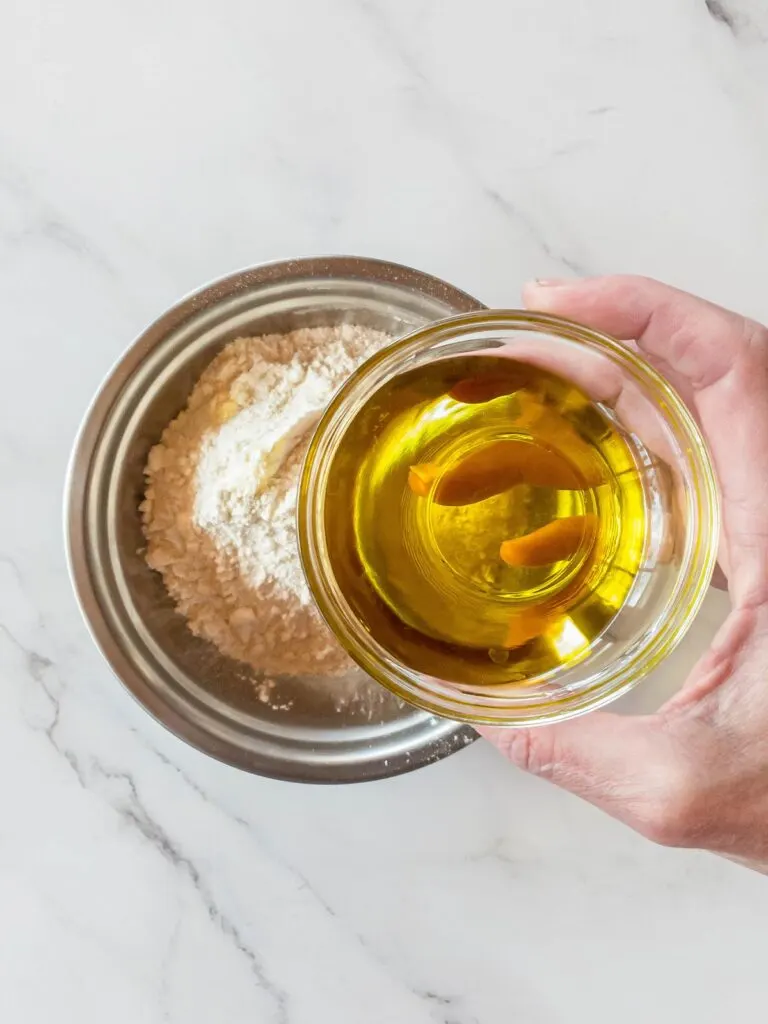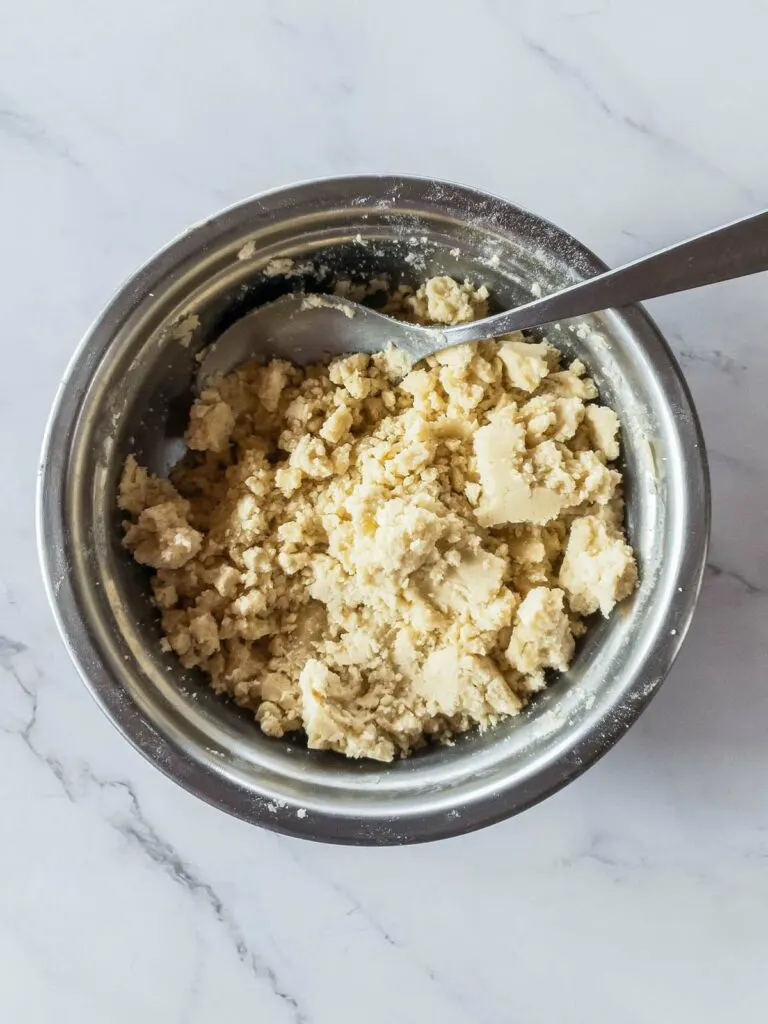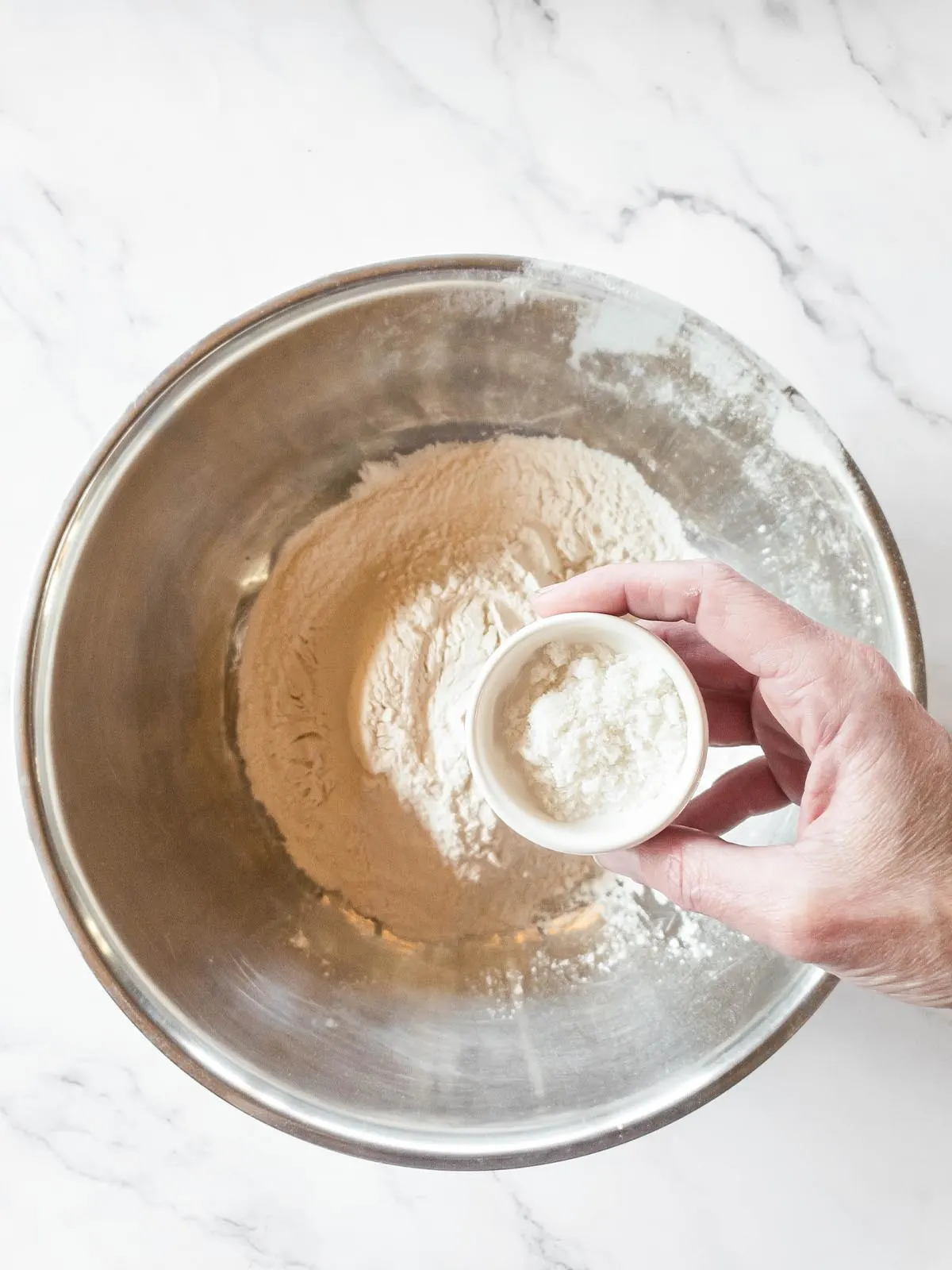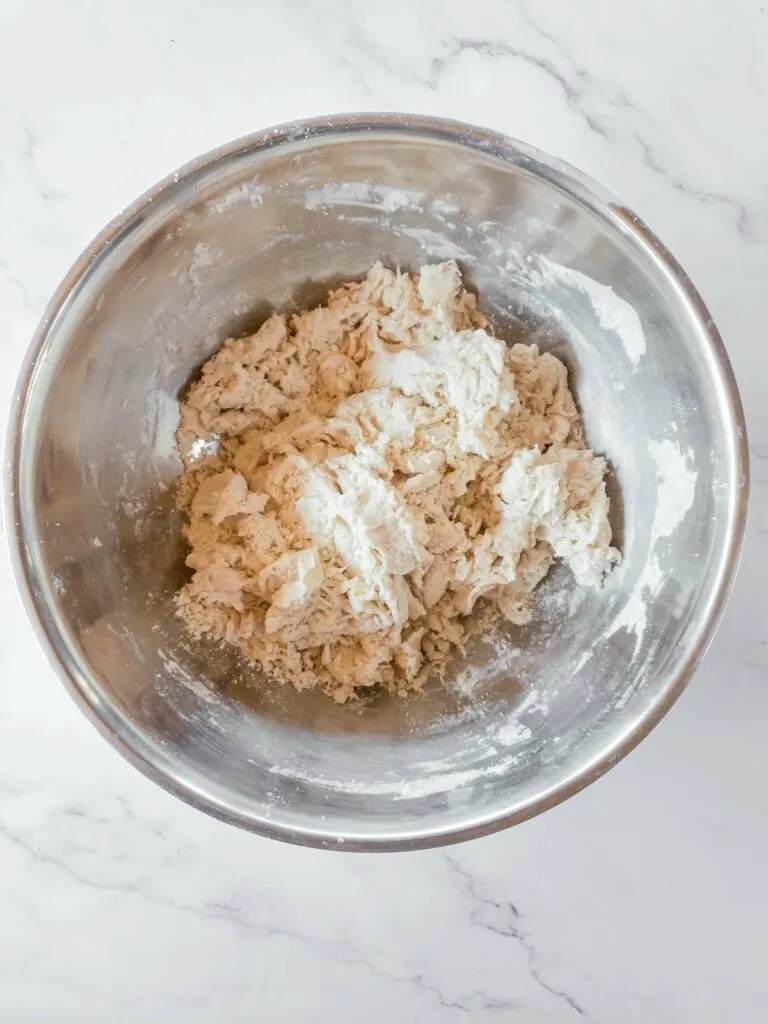 Step 1: Measure & Mix
Use a wooden spoon to combine the warm water, yeast, and sugar in a medium mixing bowl. Let it stand for five minutes. Soon, you will start to see bubbles.
Combine one cup of flour with the olive oil in a small bowl. Mix well until evenly combined. I used the back of a spoon or, even better, a fork to cut the ingredients into each other.
Add the remaining 3½ cups flour and salt to a large mixing bowl. Then combine it with the flour and olive oil mixture you made before.
Finally, open a well in the center of the flour and pour in the activated yeast. Mix well with the wooden spoon. Continue mixing until a smooth dough forms. You might finish mixing with your hands.
Step 2: Knead
Transfer the dough to a lightly floured surface like a countertop or large pull-out cutting board and knead for about 8-10 minutes until it becomes smooth and elastic.
Turn a timer on because, if you aren't used to kneading bread, you'll probably think the time is up way before it is.
If you have a stand mixer, you can use the dough hook to knead the dough for 5-6 minutes.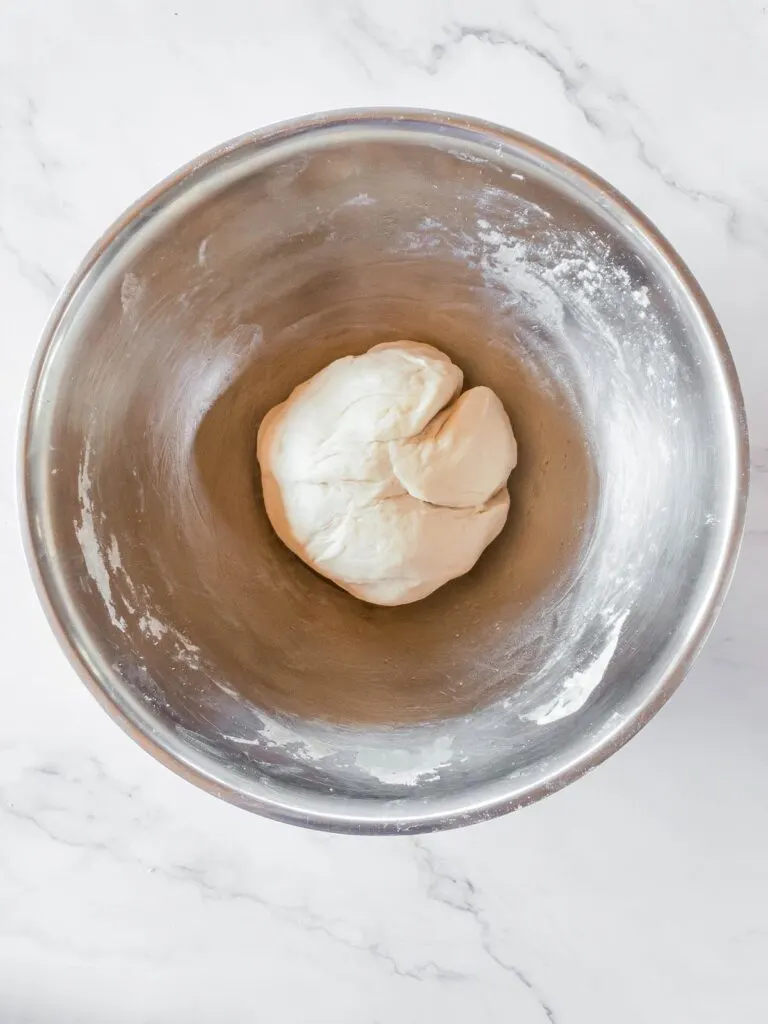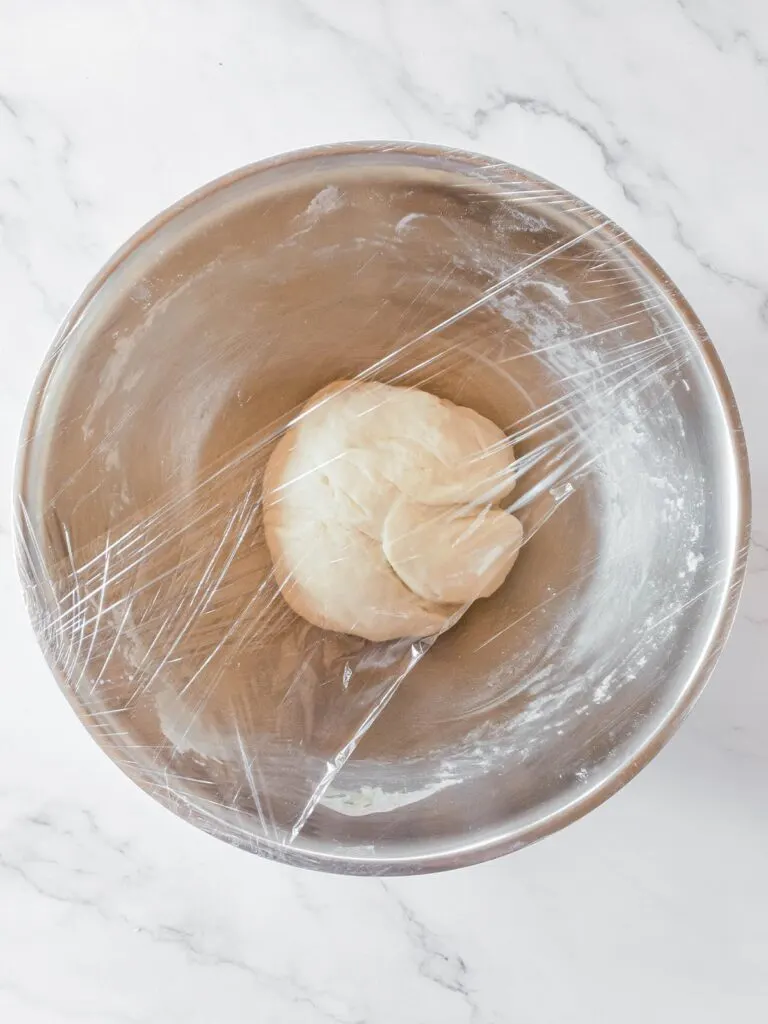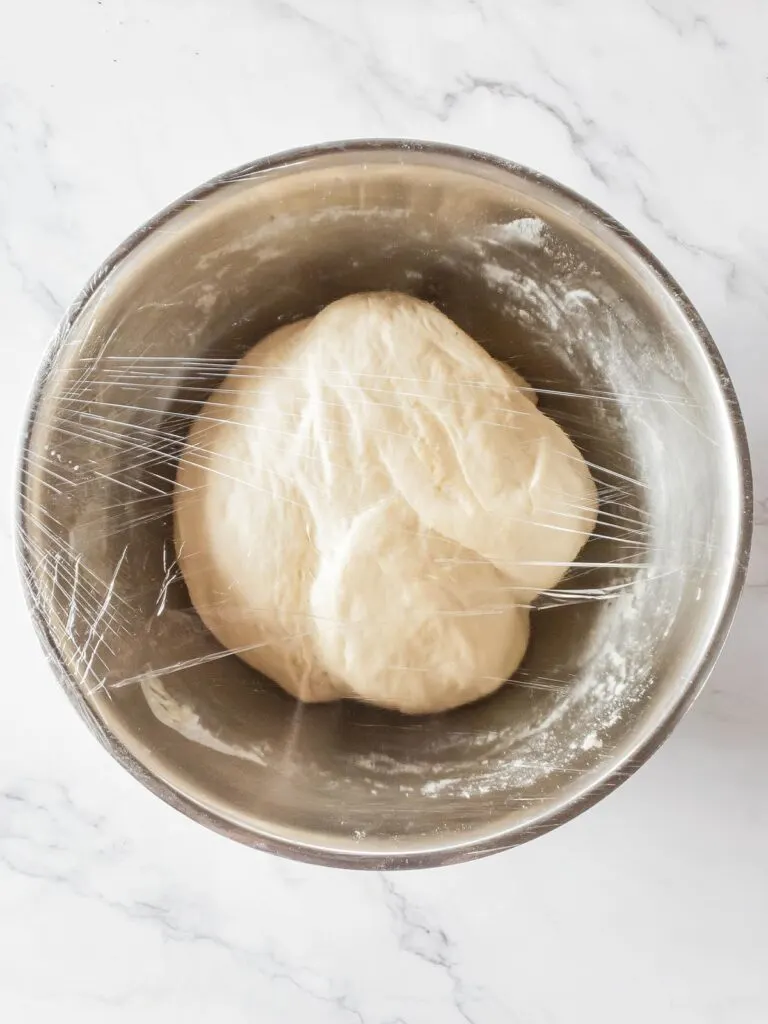 Step 3: Rise One
Shape the dough into a ball and place it in a lightly greased large bowl. The bowl should be large enough to allow the dough to rise to double its size.
Cover the bowl with a clean, damp kitchen towel or plastic wrap and let the dough rise in a warm place for about one hour or until it doubles.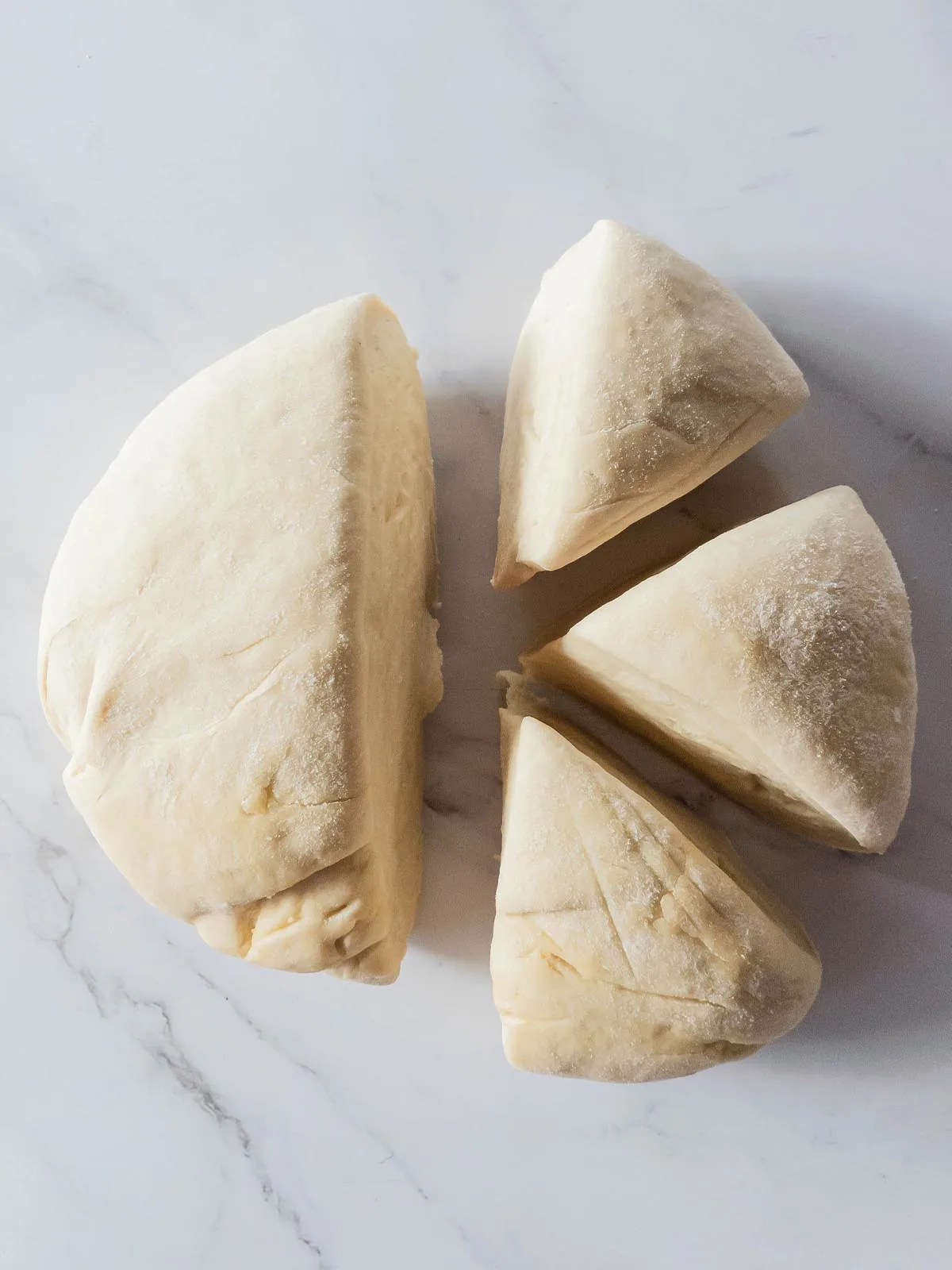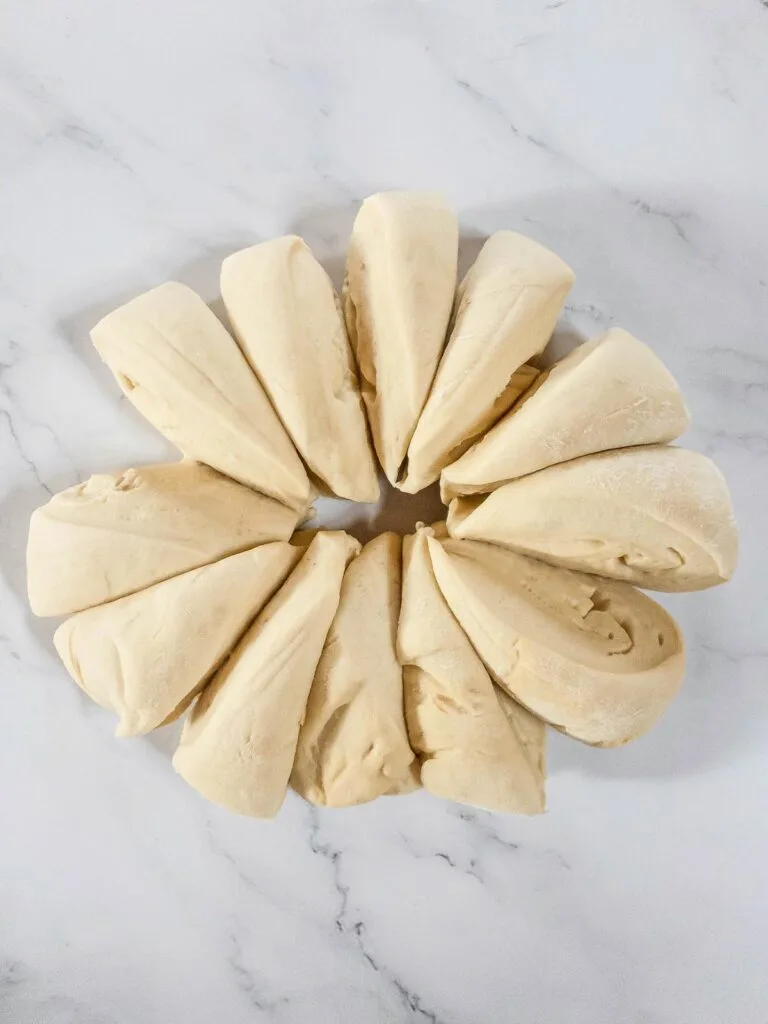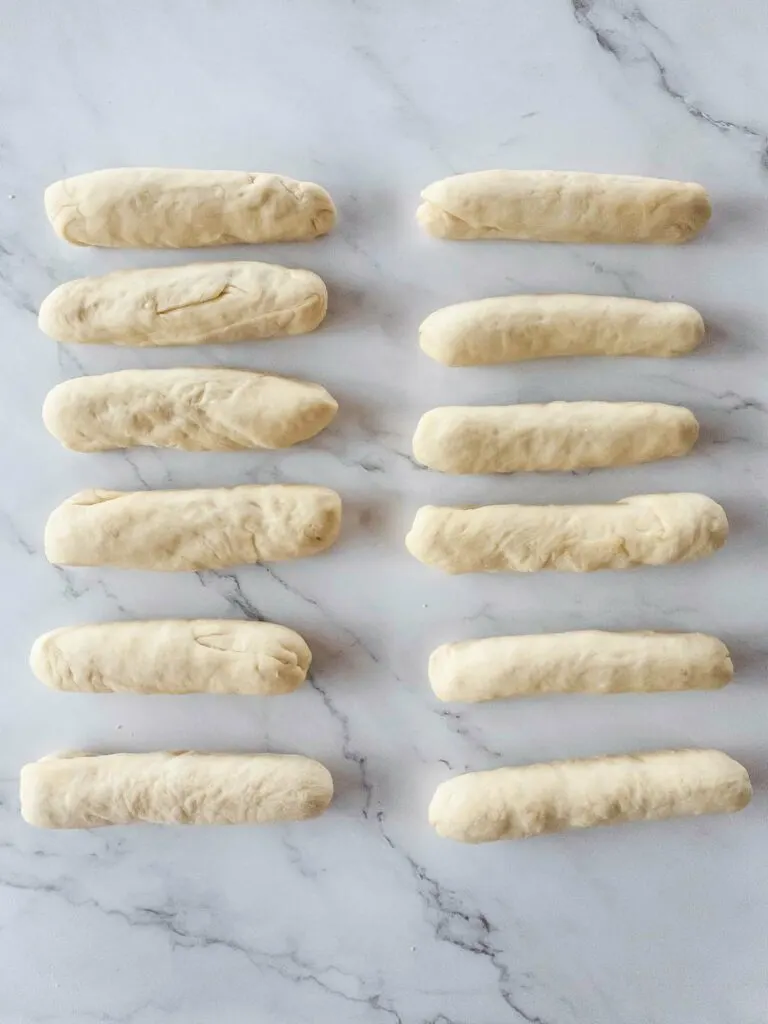 Step 4: Shape
Once the dough has risen, punch it down gently to release any air bubbles.
Turn it onto a lightly floured surface and divide it into 12 equal portions.
Each piece will be approximately eight inches. I suggest this size for practical purposes, as discussed above. They are about half the length of a traditional Jimmy John's bread.
If you prefer the full length and want to make the most authentic Jimmy John's bread, cut six pieces instead and shape longer loaves. You can fit two full-sized loaves on a baking sheet at a time.
For 12 loaves, cut the dough into half, then half again, making quarters. Then, cut each quarter into three equal portions. You can also cut in half, then thirds, and finally, each third in half one last time.
Use a sharp, non-serrated kitchen knife to cut the dough. Press the knife gently into the dough to make light guide marks to ensure the pieces are even before cutting.
You can also use a kitchen scale to make 12 equal parts of the dough, each measuring about 3.33 ounces. The total weight of my bread dough was 2.5 pounds.
Take one portion of the dough at a time, roll, stretch, and shape it into a rectangular log. Repeat with all portions of dough.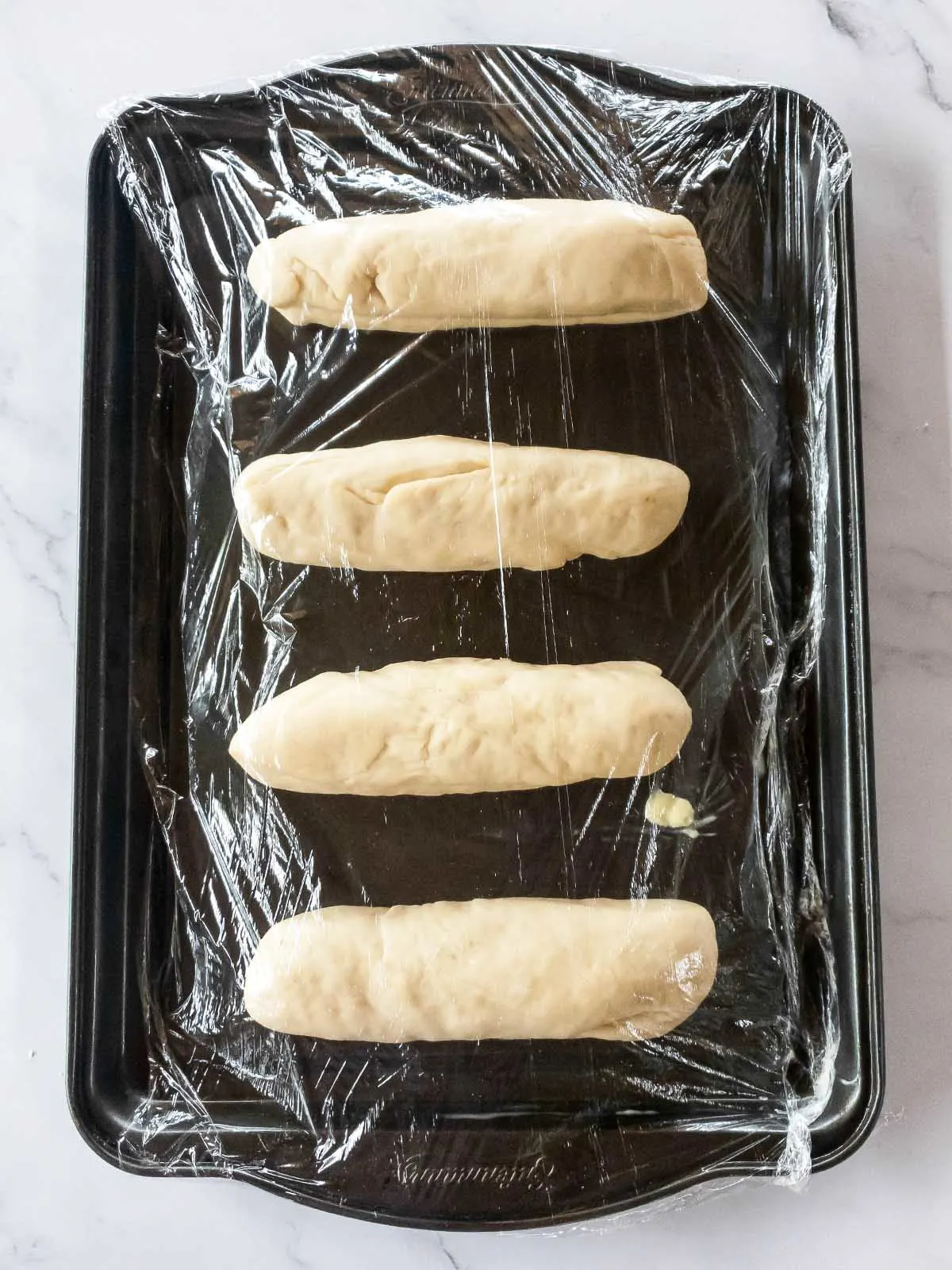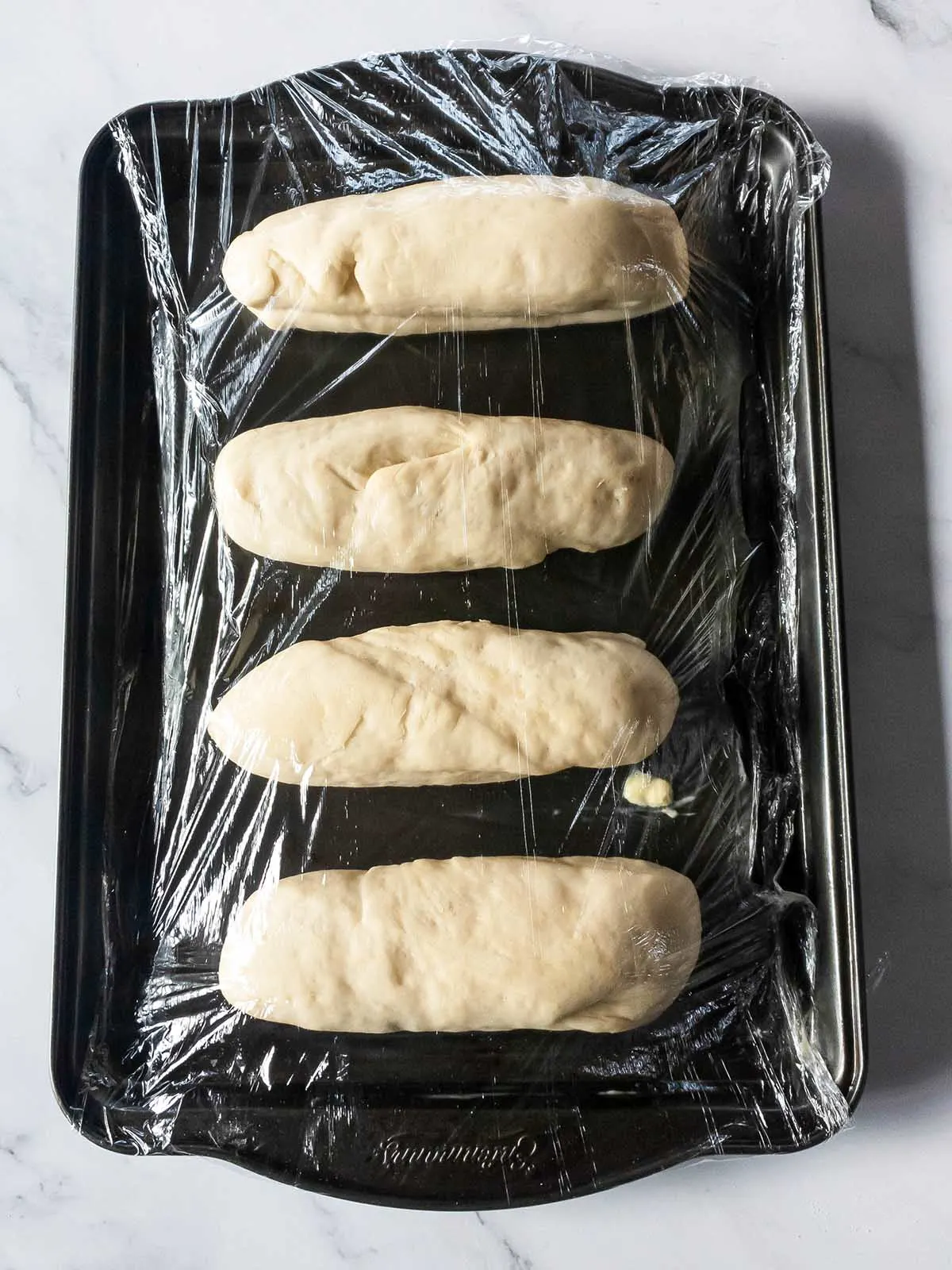 Step 5: Rise Two
Place the loaves on a lightly greased baking sheet or baguette pan.
You can also line it with parchment paper or a silicone baking mat. I can fit four loaves, at the most, on my baking tray.
I like the results on a rimmed baking sheet rather than a flat one. The rim insulates the bread better and doesn't make it so hard or dry.
Cover again using the same plastic wrap from the first rise.
Let them rise a second time for about 15-20 minutes, while preheating the oven to 400F.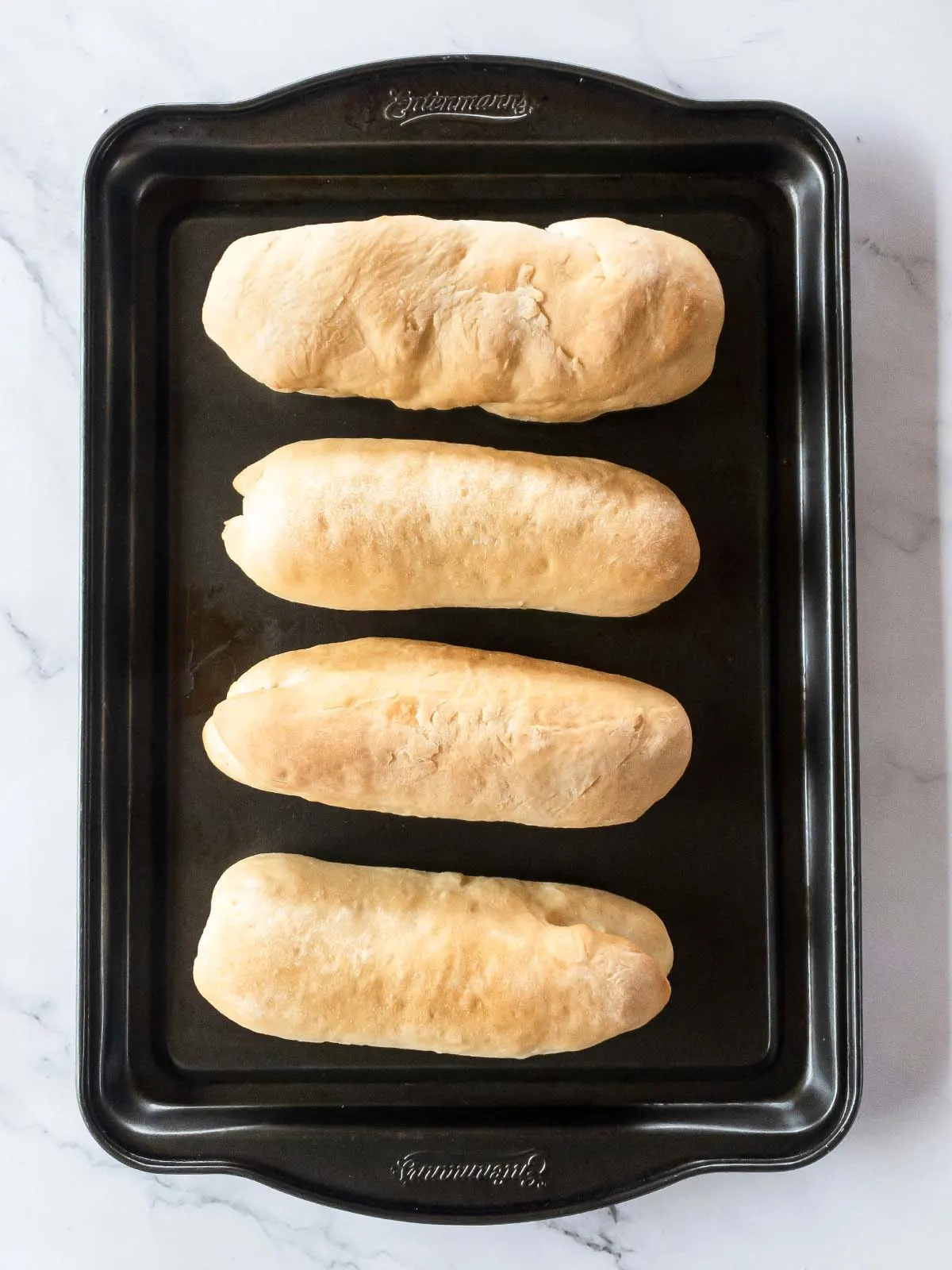 Step 6: Bake
Bake the bread for about 20-25 minutes or until the crust turns golden brown and sounds hollow when tapped on the bottom.
Remove the loaves from the oven, transfer to a wire rack, and leave to cool completely.
The bread will be the most firm when you remove it from the oven but softens as it cools after 10-15 minutes. You should wait for the bread to cool for about 20 minutes before cutting it.
Expert Tips
Do not use old or expired packs of yeast. If your yeast doesn't show any activity in step one, then in all likelihood, it won't work.
The water should be warm to the touch, not too hot and not too cold because that won't activate the yeast.
If you need to quicken the proof time, aka rise time, place the bowl with the dough in a warm water bath or warm oven at the lowest temperature.
Conversely, if you want to slow down the proofing, place the bread dough in the refrigerator for up to 12 hours and take care of it at your convenience.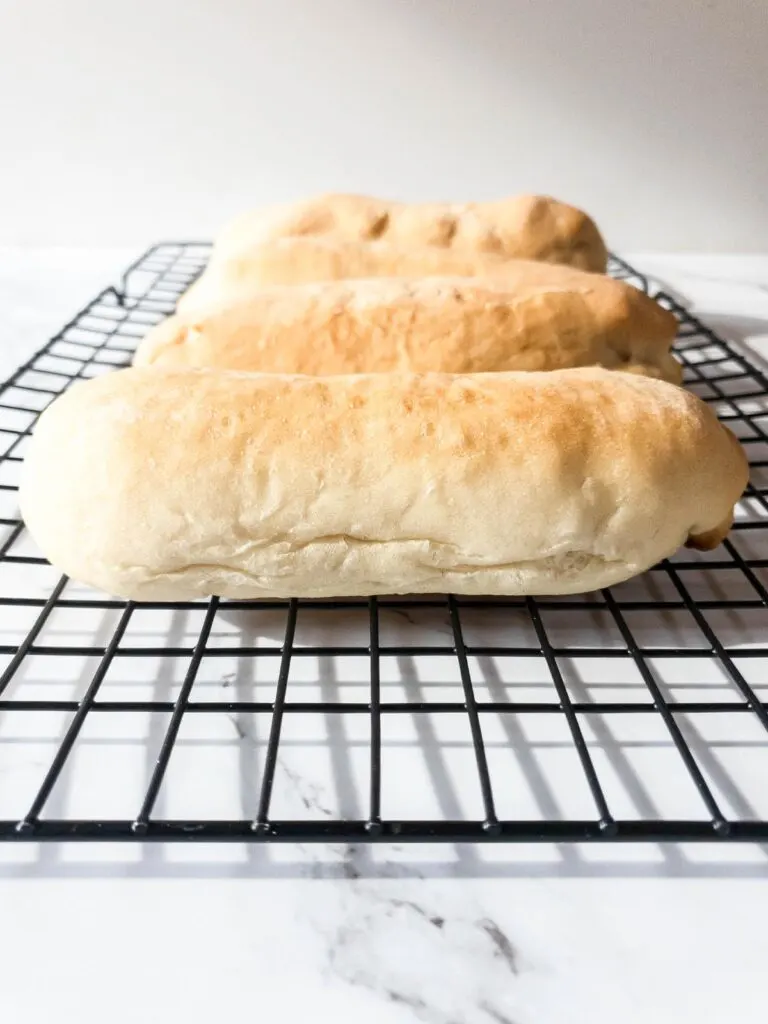 How to Store This Recipe
You can store the bread in an airtight container or bag in the refrigerator. The shelf life of Jimmy John's bread is three days. However, I've kept this homemade bread in the fridge all week without a problem.
Can I make Jimmy John's French bread ahead of time?
Yes, you can do this in multiple ways.
The first option is to start the recipe and then leave the dough for 12-14 hours in the refrigerator for it to rise slowly. Later, When you are ready to bake it, remove the dough from the fridge and let it rest on the counter until it reaches room temperature. Proceed with the recipe from step four onwards.
The second approach is to place shaped bread dough in the fridge for 2-3 hours. Then, remove it, let it reach room temperature, and finish baking it as suggested in the recipe.
Can I freeze copycat Jimmy John's bread?
Yes, you can freeze the baked Jimmy John's bread. Cover it with saran or plastic wrap, seal it in an airtight container or freezer bag. Freeze it for two to three months.
When ready to eat the bread, thaw it overnight in the refrigerator or on the counter. If you want to serve warm, simply remove the plastic wraps, and warm the bread in a 350F oven for 10 minutes, then serve.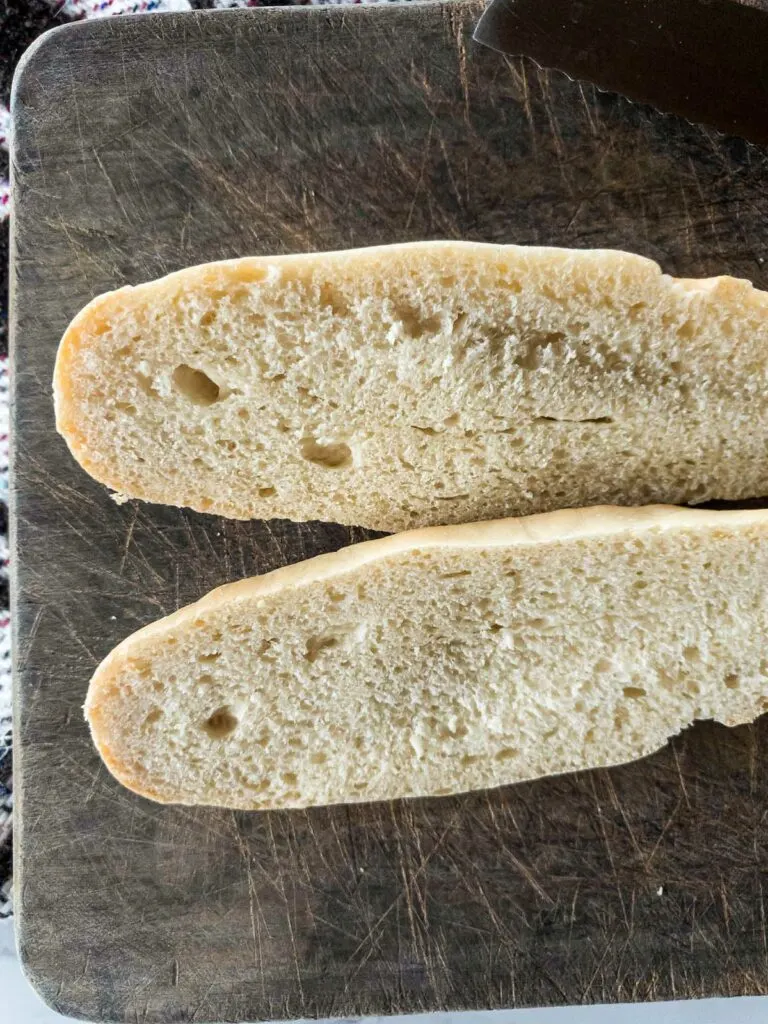 What to serve with Jimmy John's bread
Make your favorite sub sandwich with this bread, or try the following popular combinations.
Roast beef sandwich – Shredded roast beef, provolone cheese, tomatoes, mayonnaise, and lettuce.
Turkey sub – Sliced turkey, ham, provolone, tomatoes, mayonnaise, and lettuce.
Classic BLT – Thick cut bacon, iceberg lettuce, tomatoes, mayonnaise, or an avocado spread.
Salad sandwich – Generously load the bread with tuna salad, egg salad, or any healthy salad mix.
Holiday special – Leftover sliced turkey, cranberry sauce, gravy, lettuce, and tomatoes.
Caprese sandwich – Spread pesto on both sides of the bread. Add sliced cucumbers, mozzarella, and tomatoes.
Old bread – Cut the bread into cubes, bake it till it's crispy. Leave it as croutons or pulse it in the food processor, making homemade bread crumbs.
More Copycat Recipes to Try
Love copycat bread recipes? My McDonald's Biscuit recipe won't disappoint, and neither will these McDonald's pancakes. Light and fluffy, just like you like them.
If you're craving something heartier, look no further than Ruth's Chris stuffed chicken or Texas Roadhouse chicken. Both are weeknight winners with restaurant-style flavors you can recreate at home.
If you make this copycat Jimmy John's bread recipe, please leave a review. I appreciate each 5-star rating and review comment!