Let's strategize and prepare our homes, minds, and budgets for hosting a stress-free holiday party because it's almost party time! The most wonderful time of the year is here, and we're going to celebrate.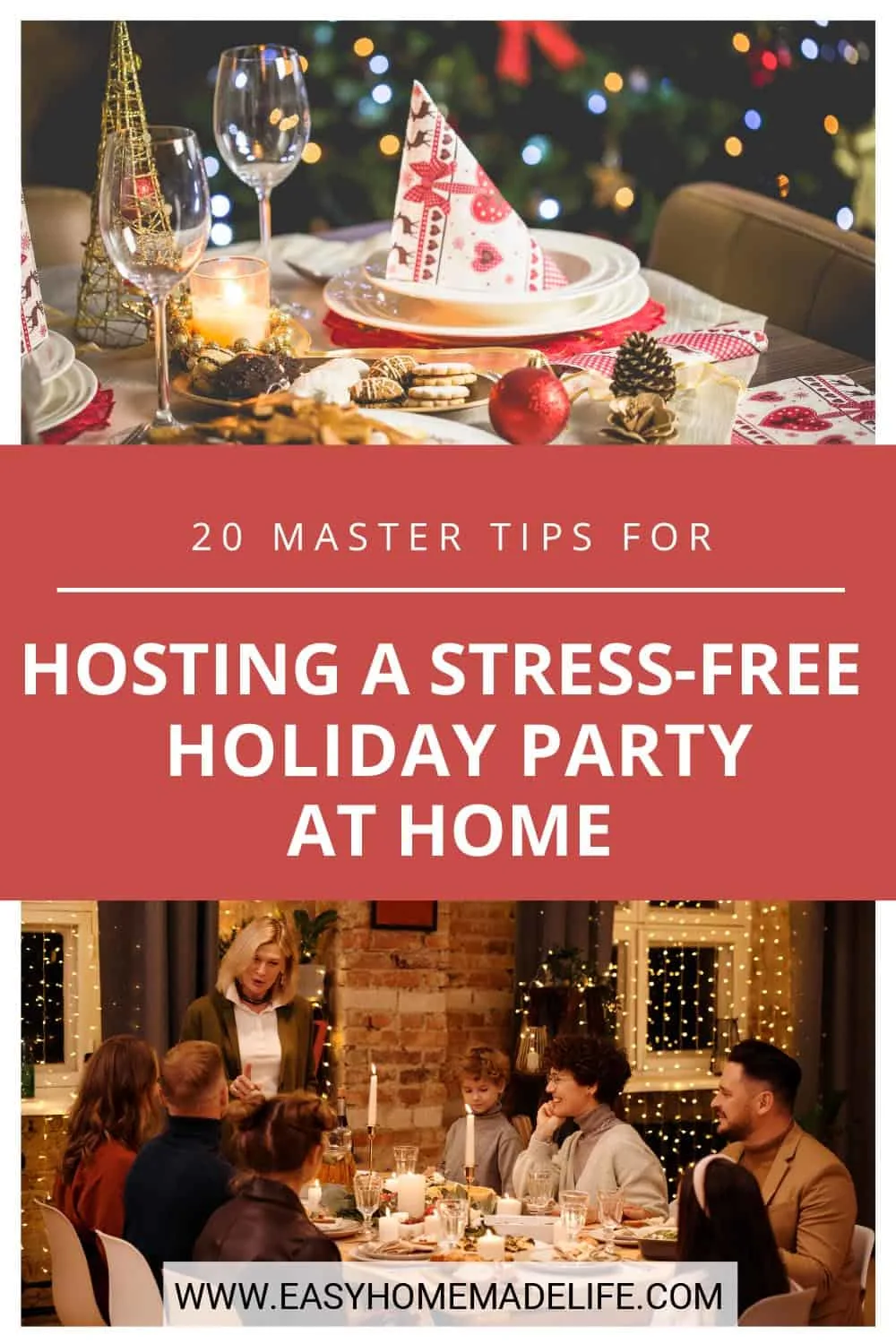 A Simple Christmas Party Planning Guide
We've been waiting all year long to hang holly, bake the turkey, and decorate cookies. Now the time is here!
Celebrating Christmas can happen in a thousand different ways, but who can handle so many options? Instead, how about we keep the party planning simple with these best tips from bloggers around the web.
Preparing ahead of time will allow us to host a joyous jubilee in a laid-back fashion. We want to be sipping on eggnog and playing charades with our family, not frazzled by sleep deprivation.
Follow the guiding steps below, hang a festive balloon arch, and your party will succeed.
How Do You Throw a Stress-Free Party?
Every great party begins in the mind, so gather your thoughts with these winter holiday party planning tips. Planning ahead will prevent headaches and if they do come, use essential oils for relief.
A solid plan will help you streamline your menu, pin down your theme, organize your house and execute an excellent time for all.
There is a lot to do, but you are already ahead of the game just by considering these party pointers.
Start a month before the big shindig by decluttering and deep cleaning your home. Tackle cleaning carpet and vacuuming rugs weeks in advance.
Then, save money by making a detailed holiday budget. Make your list and check it twice before you go to the Dollar Store to stock up. While you're out, look for deals and strive to host an inexpensive Christmas party that people will talk about through the New Year.
Hone in on tried and true family recipes paired with your favorite store-bought accouterment. You don't have to do all the work from scratch. Save time when you can!
Holiday cookie recipes are a must for any party, and can easily be made ahead of time. Bake a batch of green sugar cookies and watch them fly off the plate.
These strategies will help you simplify holiday parties, so you have nothing left to do but seriously celebrate in your ugly sweater.
More Easy Winter Projects for the Home
Does all this epic home organizing inspire you? I know you'll love these other winter project ideas too!