Make this quick and easy Ruth's Chris Stuffed Chicken for dinner tonight. This budget-friendly meal boasts chicken breasts stuffed with a rich blend of cream cheese, cheddar cheese, dry Ranch seasoning, and Worcestershire sauce. Bake until golden brown, and then sit down to dine on a restaurant-style comfort food copycat recipe at home.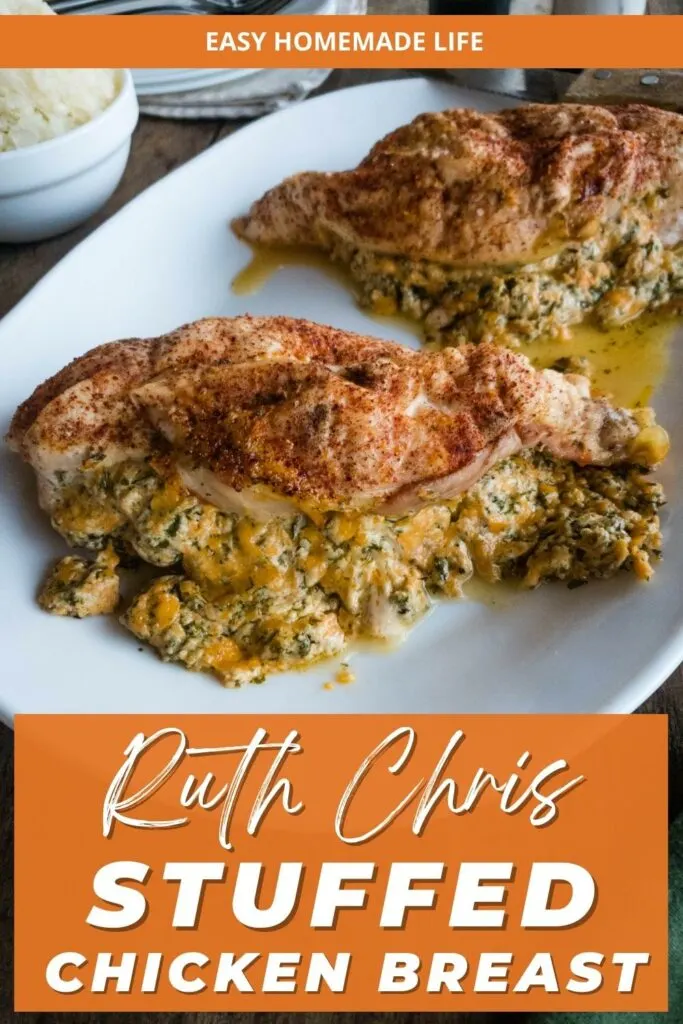 What is Ruth's Chris Stuffed Chicken?
If you've ever been to the restaurant Ruth's Chris Steak House, you've come across their signature dish – stuffed chicken breast. It's a delicious menu item consisting of chicken breast stuffed with garlic-herb cheese mixture and roasted in the oven until tender and juicy.
It's always a hit at the steakhouse, and you can now enjoy this hearty comfort food without leaving your home.
This Ruth's Chris stuffed chicken copycat recipe comes close to the original version. The juicy chicken breast is stuffed with the most deliciously creamy, cheesy goodness; your entire family will love this easy dinner. And you will appreciate how simple this copycat recipe is.
Making your restaurant favorites at home doesn't have to be complicated. And this chicken recipe is a classic example of that. The hands-on, active time is a quick 10 minutes, followed by 30 minutes of oven roasting, then you finish with tender chicken with delectable cheese filling.
Speaking of filling, what is Ruth's Chris stuffed chicken breast stuffed with? It's filled with a sumptuous blend of cream cheese, shredded cheddar, dry Ranch seasoning, and Worcestershire sauce. That mixture is combined into one mass to stuff the butterflied chicken breast. From there, it is baked to tender perfection in what is known as Ruth's Chris Stuffed Chicken.
Ready to make this delicious copycat at home? Let's get started.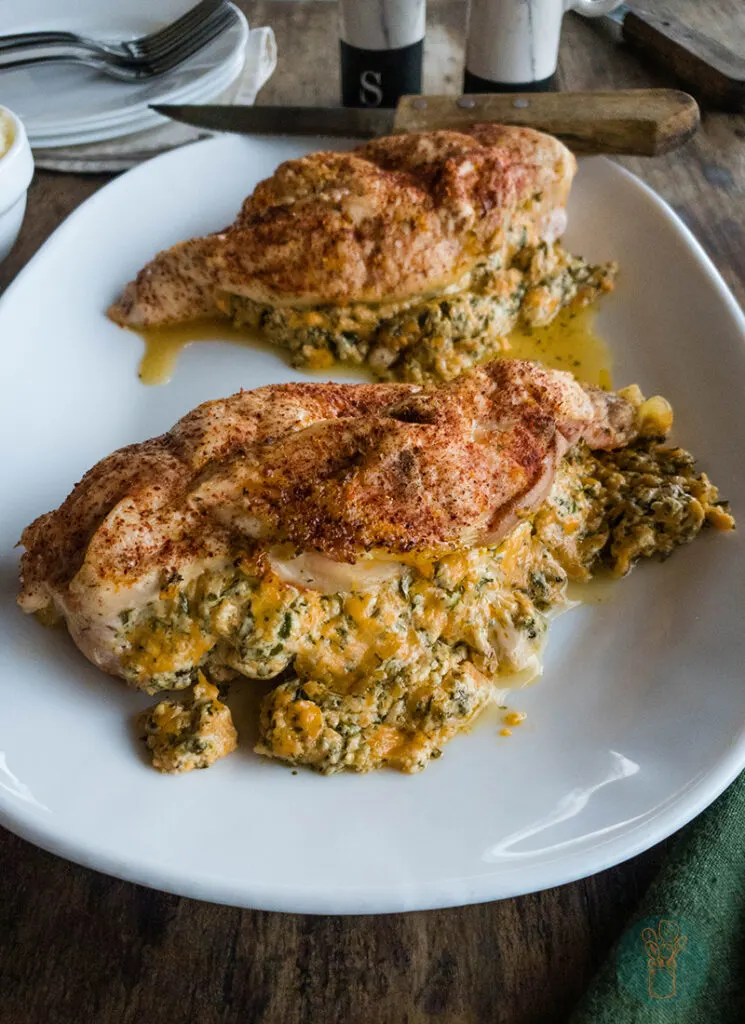 How to Make Ruth's Chris Stuffed Chicken
Gather 6 simple ingredients plus salt and pepper, and you're halfway to making a Ruth's Chris Stuffed Chicken in just 30 minutes!
Ruth's Chris stuffed chicken is a simple recipe made with almost butterflied chicken breasts that are then stuffed with a Ranch flavored cheesy mixture. This easy copycat recipe boasts those lovely comfort food flavors. So it's great that it only takes a few minutes of hands-on time to whip up a pan.
Ingredients
Chicken breasts – boneless, but with skin on, chicken breasts are best for this recipe; pat them dry with a paper towel so the seasoning adheres more effectively; try to find chicken breasts that are both similar in size, so they cook evenly
Cream cheese – use full-fat cream cheese for best flavor; pull it out of the refrigerator 30 minutes before using it, so it softens and comes to room temperature.
Shredded cheddar cheese – use your favorite cheddar cheese; mild or sharp cheddar cheese both work.
Ranch seasoning – you'll be needing one 1-ounce packet of dry Ranch seasoning mix or ⅓ of the DIY mix listed below.
Worcestershire sauce – don't skip this ingredient! It gives amazing flavor and color to the chicken dish.
Paprika
Salt and pepper
Note on Ranch seasoning: You can use store-bought Ranch seasoning mix already portioned out in small 1-ounce packets. Alternatively, you can make a batch of homemade Ranch seasoning following the recipe below and use ⅓ cup of the DIY Ranch mix.
DIY Ranch Seasoning Mix
Combine all ingredients in a small mason jar and mix well. Use ⅓ cup of DIY Ranch seasoning in the recipe and store the rest in an airtight jar in the pantry.
Make a batch of this DIY seasoning mix and use it in other recipes like this Lawson's Chip Dip – another delicious copycat recipe that's sure to please the crowds!
Step-By-Step Directions
Follow these simple directions, and you can't go wrong! This delicious copycat recipe comes together in three main steps: first, prepare the chicken breasts by creating a pocket and then stuff it with a homey cheesy mixture with two different kinds of cheese and lots of flavors. Pop them in the oven, and you have a tasty comfort food meal in under 30 minutes.
Step one
Preheat oven to 450 degrees F (230 degrees C). Line a small baking sheet with parchment paper or aluminum foil. Set aside.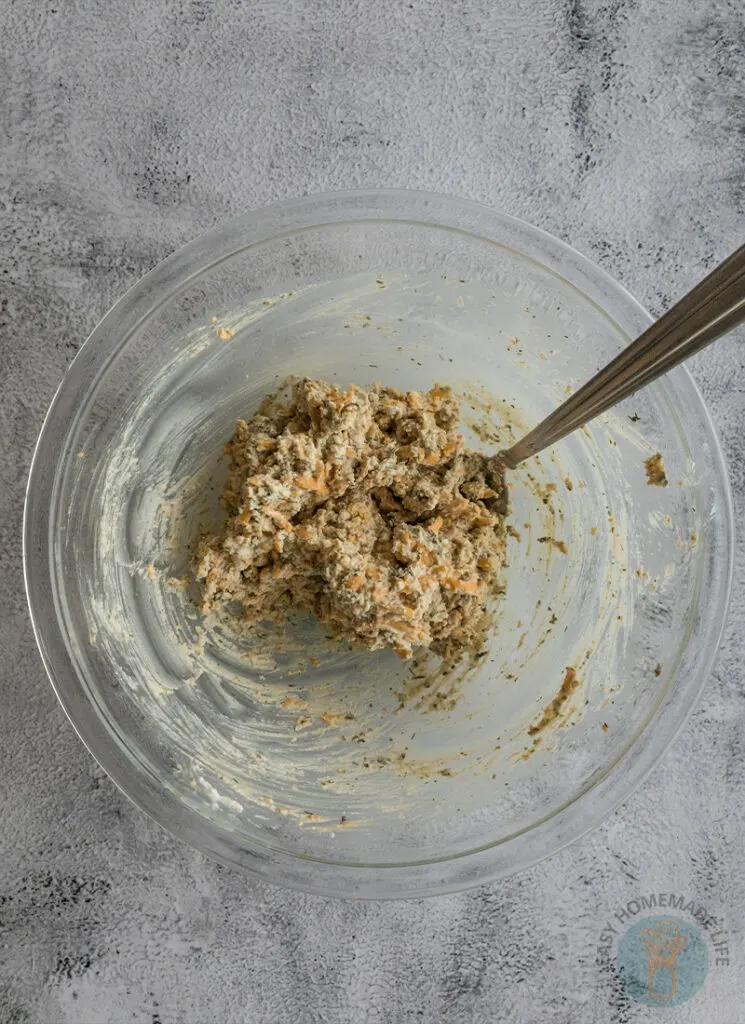 Step two: Prepare the filling
Mix the cream cheese, shredded cheese, Ranch seasoning mix, and Worcestershire sauce together in a medium mixing bowl.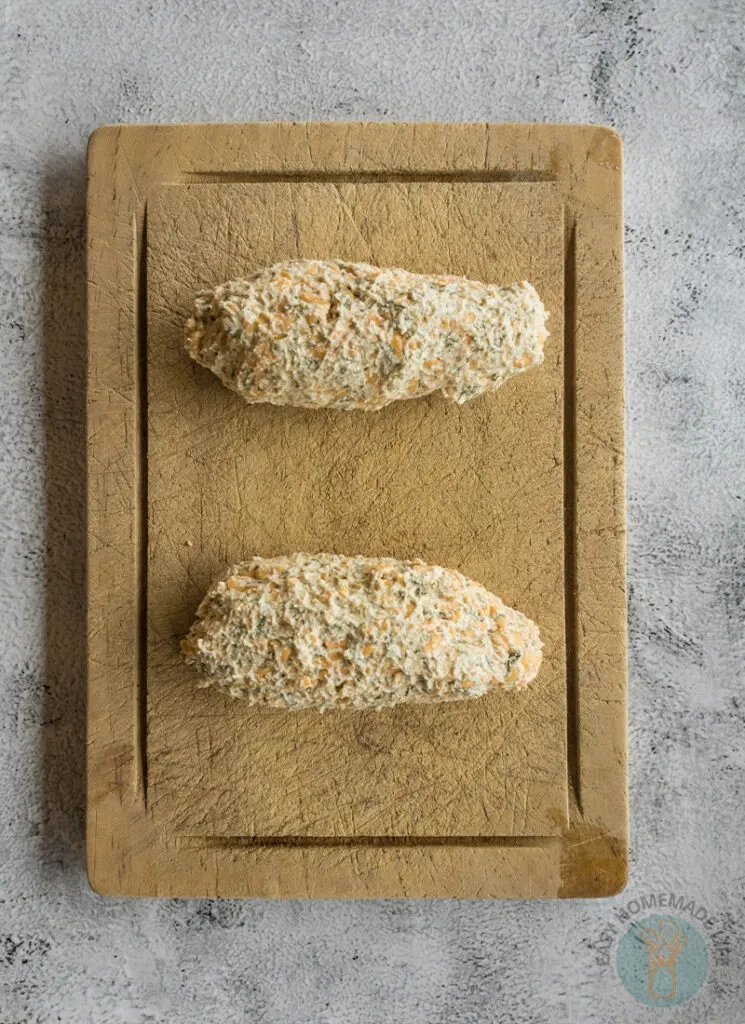 Divide the mixture in half and roll each one with your hands to form a log, tapered on the ends.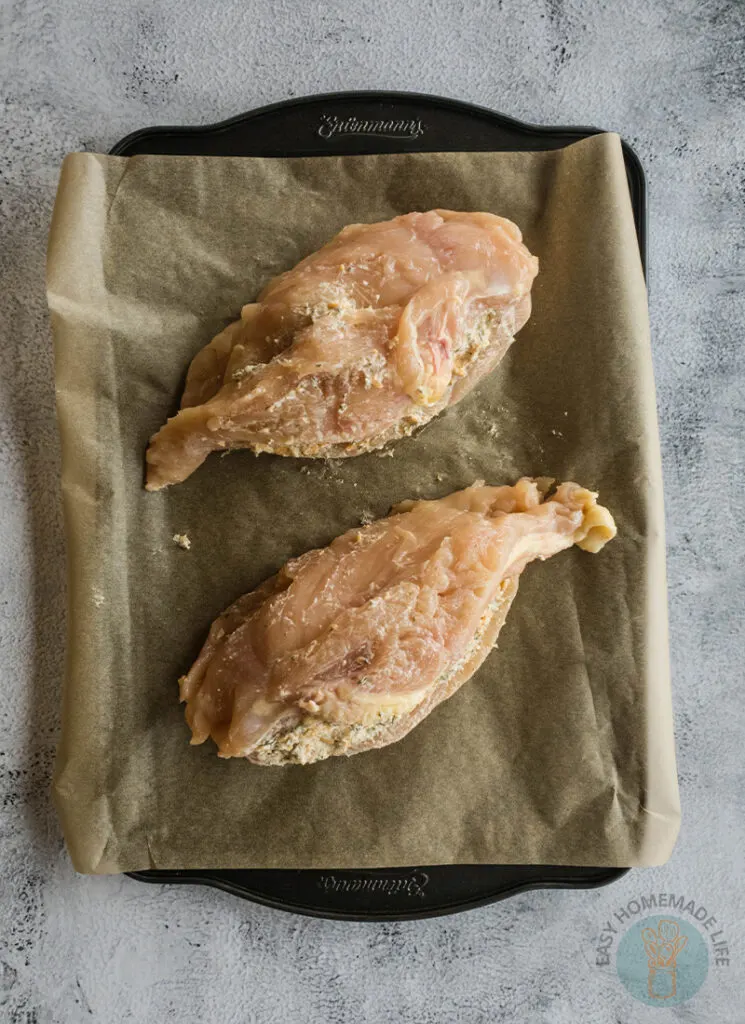 Step three: Stuff chicken
Pat dry the chicken breasts with a paper towel. Secure the chicken breast with your non-dominant hand and hold it against a sturdy surface. Using a sharp knife, create a pocket by slicing the chicken breasts lengthwise. Cut as deep as you can without cutting through the chicken breast.
It helps to have the chicken breast turned upside down, putting the skin on the cutting board. This will ensure two even halves.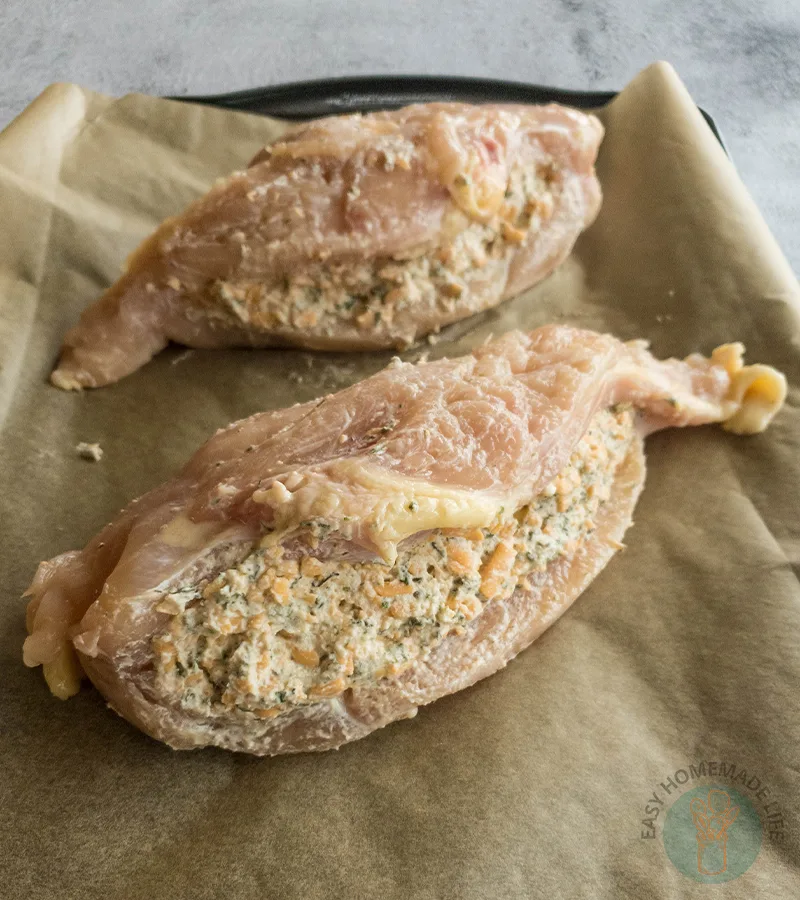 Open the chicken breast and stuff one cream cheese log into each of the pockets. Close the chicken breast.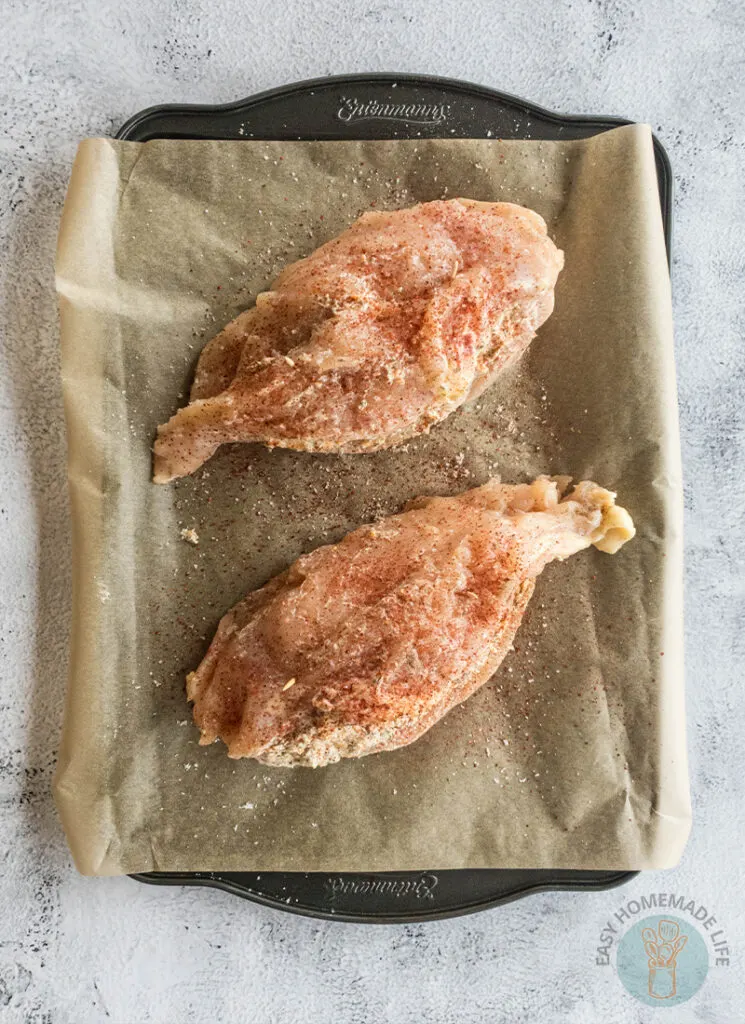 Step four: Season the top
Combine the salt, pepper, and paprika in a small bowl. Sprinkle evenly over the tops of the chicken breasts.
Step five: Bake
Arrange the stuffed chicken on the prepared baking sheet.
Bake for 30-35 minutes or until the chicken is cooked through. The best way to test for doneness is by inserting an instant-read meat thermometer into the thickest part of the chicken. The chicken is done when the internal temperature reaches 165 degrees F (74 degrees C).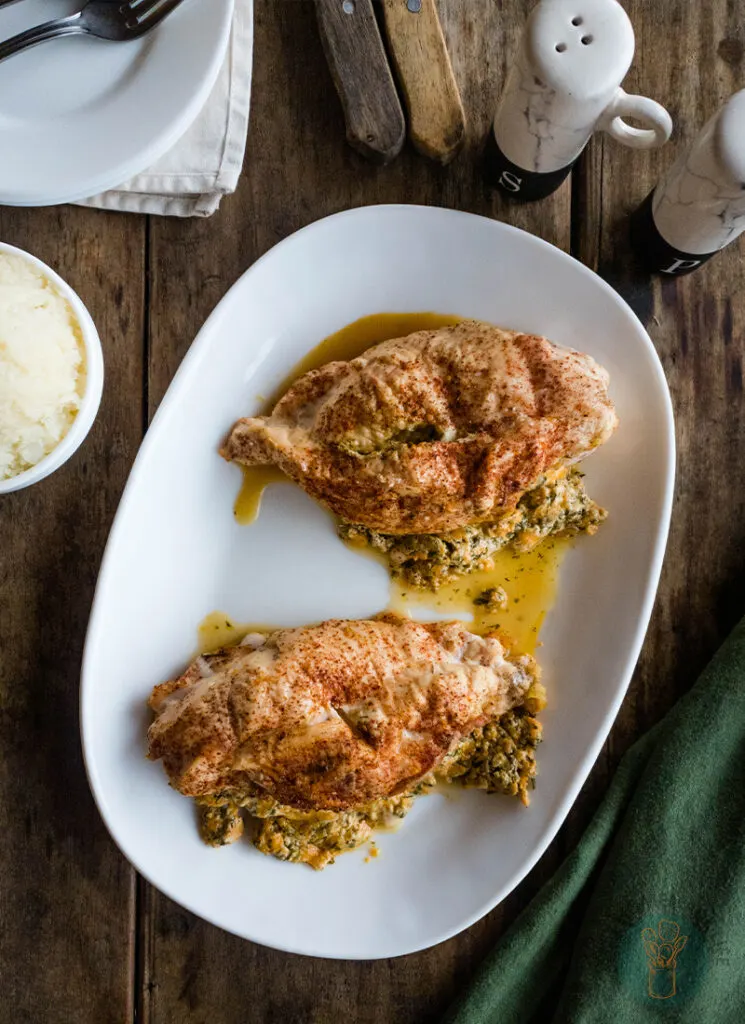 Once the chicken is fully cooked, remove it from the oven and allow it to sit at room temperature for about 5 minutes for the juices and cheese to settle. Then transfer to a plate or platter and serve.
This chicken dish is excellent with a side salad and a simple vinaigrette or vegetable like asparagus. Or serve it with stove top macaroni and cheese, mashed potatoes, or your favorite rice to satisfy that comfort food craving.
Either way, this Ruth Chris stuffed chicken breast recipe will be on repeat.
Ruth's Chris Stuffed Chicken Breast Nutrition
There are 4 servings of this Ruth's Chris stuffed chicken breast.
Each serving contains:
502 calories
36 g protein
32 g fat
18 g total carbs
1 g fiber
Please note that the nutritional value will change if you substitute ingredients. Use a nutrition app to recalculate and reflect your changes.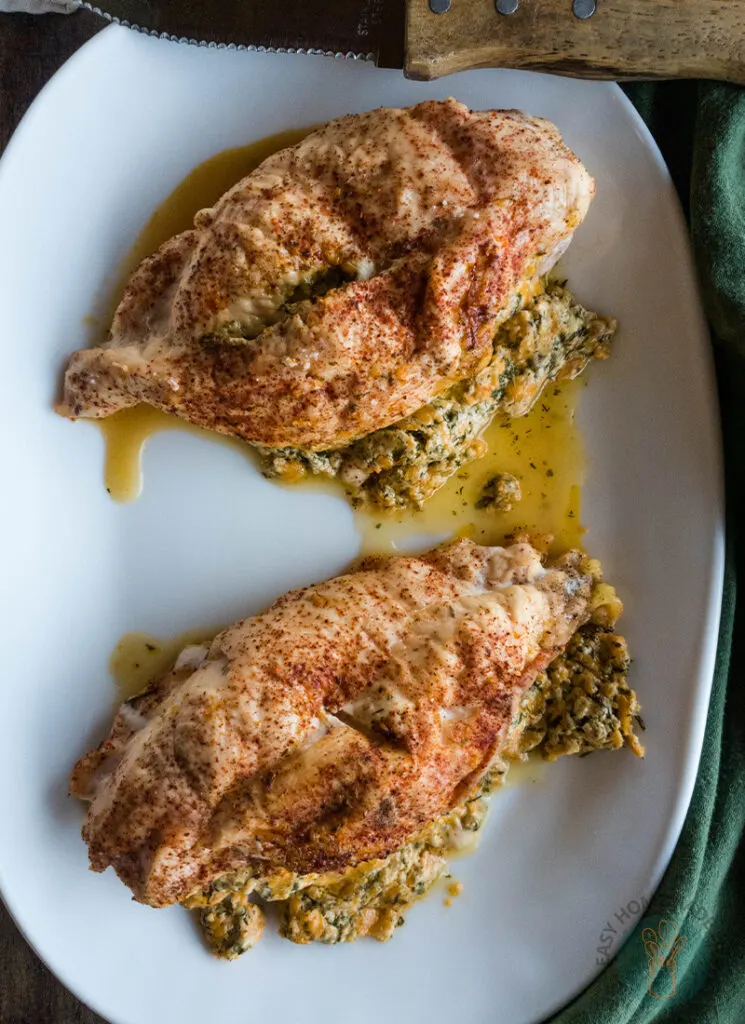 More Easy Homemade Copycat Recipes