Are you looking for a birthday cake for boys that will be the crowning jewel of your party? Find the answer in these easy cake decorating ideas for a boy birthday. Your kids will want to bury their faces in a cake design that ties the whole party together!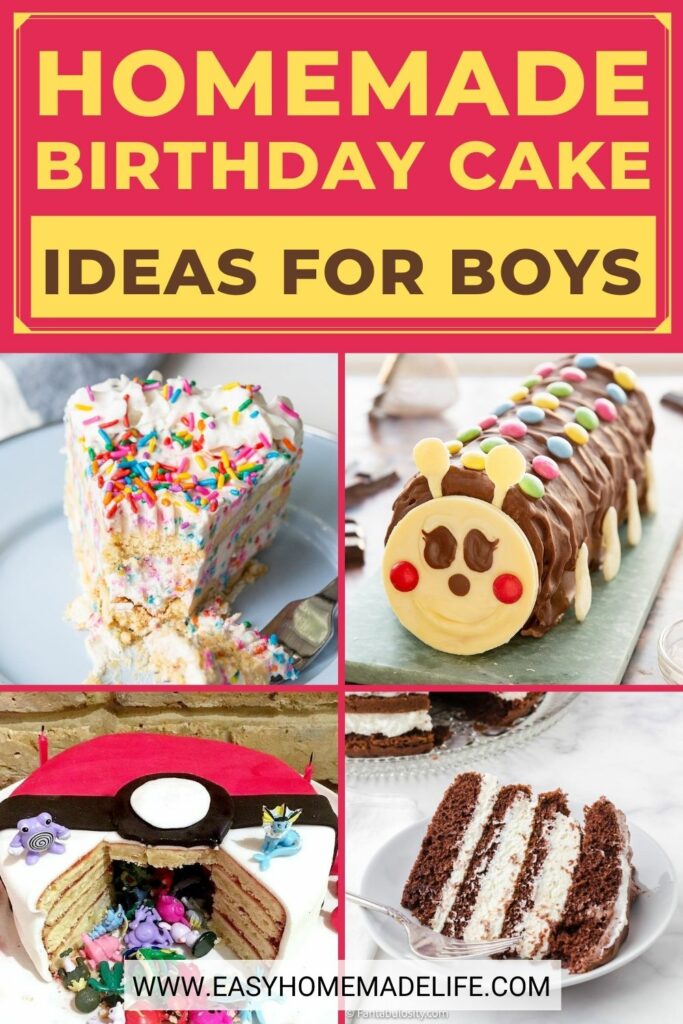 Cool Birthday Cakes for Boys
Mama, you bring out anything with lit candles, and your kids will ooh and ahh at it. But when you take the time to decorate the cake in a way that matches the decor, it becomes truly special.
These cakes are so cool; it doesn't matter if your son is 1, 5, or 12 years old, he'll agree!
Decorating the cake is a fun preparty activity that your boy will want to partake in also. Unfortunately, mine are all too helpful when there are sweet bowls and spoons to lick. They try to take over the kitchen!
These cake ideas are imaginative, edible art projects, but thankfully, not too complicated. Of course, there are a lot of tasks to manage when planning a birthday party, but decorating the cake is so gratifying you won't want to miss it.
How to Make a Birthday Cake from Scratch
First, take a moment to applaud yourself for making a birthday cake from scratch. Hopefully, the effort won't go unnoticed.
Next, choose a cake that inspires you. Your kid will love eating anything you make!
Some cakes are relatively straightforward, while others require some decorating experience. For example, a Giant Cookie only needs a handwritten Happy Birthday scrolled in frosting. In comparison, a Checkerboard Lightning McQueen Cake takes a few more steps due to its engineering and design.
Never fear! These blogs take you carefully through the process, and even the most extravagant cake is achievable for the average mama.
Whether you have chosen to construct a hollowed-out Pokeball Piñata cake, so toys roll out when you cut it open, or a simple, splattered Glow in the Dark cake, the cake will make your party.
Top it all off with your sweetie's name and the number of years you are celebrating.
More Homemade Kids Birthday Party Ideas