Have a snack platter ready in minutes morning, noon or midnight! Easy snacks to make in 5 minutes at home is essential information for any mom or dad out there. Never let you or your children get over-hungry again with these super simple, super tasty snacks!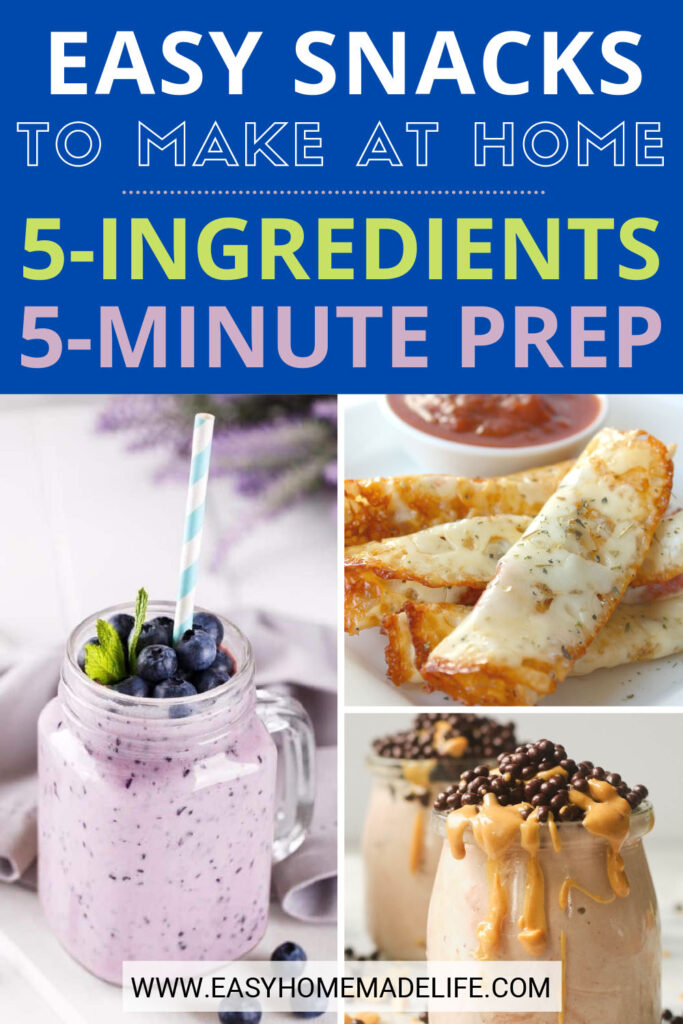 Healthy Snacks with 5 Ingredients or Less
How many times do you hear your kids say, "I'm hungry" in just one day? Arm yourself with these easy snacks to stop the relentless running tape.
Whether your kids just got home from school, a neighbor drops by, or you are feeling famished, it's great to have a repertoire of no-fail snacks in your head.
Sometimes the most challenging part about feeding ourselves is knowing what to put in our mouths. These recipes are so tasty you'll never be without ideas for food on the fly.
Each recipe takes five minutes to make before it's ready to eat. You can also take these on the go, because many of them travel well too. Pack them into your bag and check off one of these road trip hacks from your list.
How to Make Easy Snacks in 5 Minutes
To accomplish the mastery of these snack recipes in five minutes, you just need the basics. These recipes are all about mixing, blending, slicing, sprinkling and dipping.
You may need a blender, a bowl, a spoon, and a knife, but I'm sure you already have these tools in your kitchen. The point here is to satiate your hunger craving and to do it fast.
The ingredients are everyday items usually found on your shopping list: cream cheese, nut butter, chocolate, fresh fruit. However, you may have to run to the store for the marshmallow fluff.
The main thing is to peruse these recipes and load up on ideas for shortcuts to snacks in your kitchen. Then, save these recipes and add them to your meal plan app today so that you can stay on track!
More Easy 5-Ingredient Recipes