5-ingredient breakfast recipes with eggs are here to save the day! Or at least to help you start the day on the right foot. Making your family a hot, savory meal packed with the nutrition needed to carry us through the day is so easy!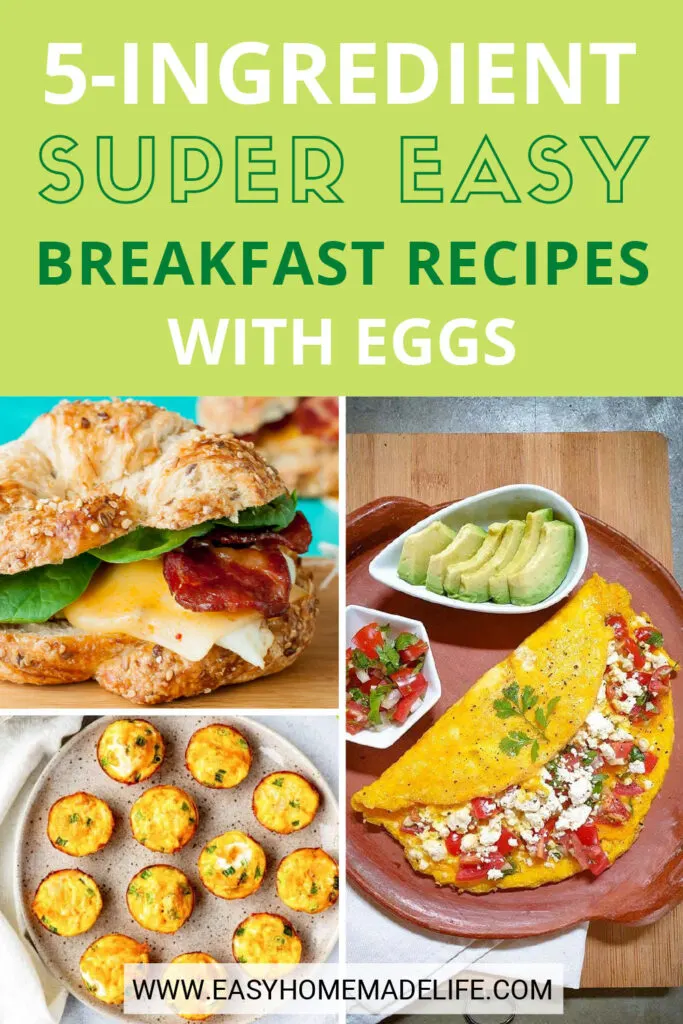 Quick Egg Recipes for Breakfast
We have a million things happening in the morning before getting everyone out the door for the day. With these easy egg recipes, we don't need to overlook the most important meal of the day.
Spending a few minutes prepping a hearty breakfast can lay the foundation for success. Fill your family up with nutritious food and have a moment to connect with them around the table, too.
Not only will these incredible breakfast egg ideas inspire you to cook in the morning, but they are quick and delicious too! Family-friendly meals with eggs, sausage, salsa, chilis, mushrooms, and more are budget-friendly meal prep solutions you can start making every week. Be sure to pair them with our delicious Copycat McDonald's Biscuit Recipe for the perfect breakfast.
How to Make Healthy Egg Breakfast Recipes
You're going to need eggs; that's obvious. Besides that, the four other ingredients these recipes call for are delightfully basic.
No fancy equipment is necessary, just simple everyday ingredients. A muffin tin transforms eggs into egg bites or egg muffins, depending on what size you use. Otherwise, egg breakfast dishes call for typical cookware like a sautee pan or baking dish.
Many of the recipes work great to make ahead of time. Egg muffins and eggs bites keep specifically well and make handy snacks to grab on the go.
Save these recipes and add them to your meal plan app so that you can stay on track!
More Easy Breakfast Ideas