Does your teen have a hard time thinking in the morning? Help them out with these lunch ideas for teens. Packing lunch can be difficult when you're still half asleep, so have some mercy and give them the recipes they need.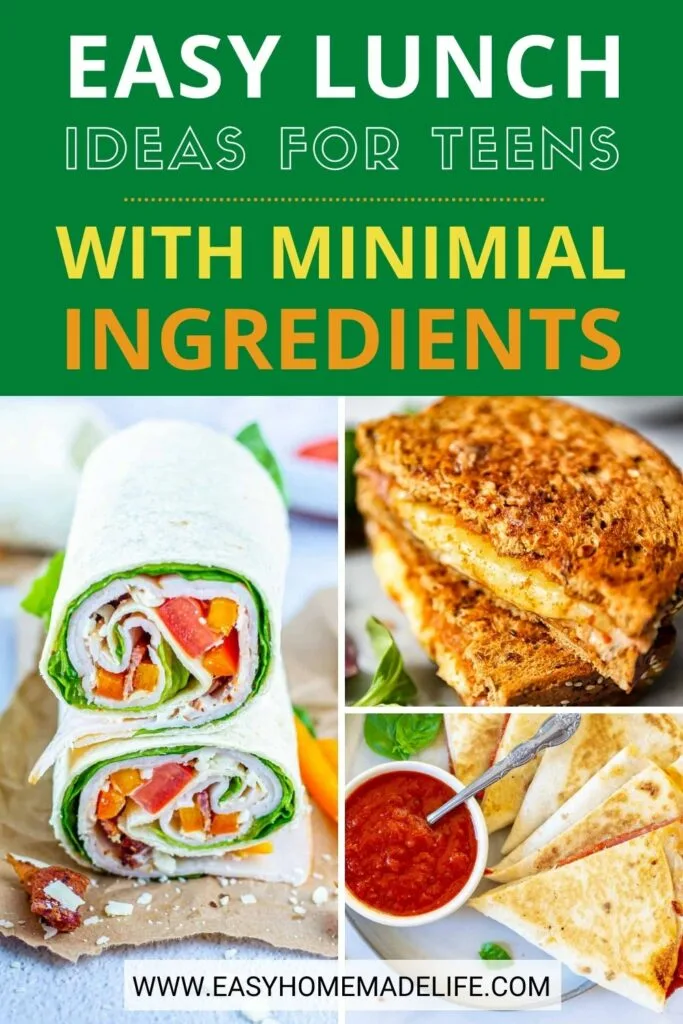 Recipes for Lunch at Home or School
Lunch happens right in the middle of the day when everything is going on, it's a busy time! So, ideally, we pack lunch in the morning or have a plan for making a dish quickly at home. Either way, we want lunch to be delicious, right?
These healthy lunch ideas with limited ingredients give a new spin on the midday meal. Simple enough for teens to make and so tasty, nothing will be wasted! We're winning every time our children eat the healthy food we want them to.
There's a lot going on in a teen's life. Whether they are driving alone for the first time, studying for an exam, or getting crafty rolling candles and bath confetti for their friend's birthday, you want them to be nourished and focused.
Take a look at the list of lunch options and simplify your meal planning or encourage the teen to make their own lunch. These are easy enough for beginning cooks too.
Many of the ideas use leftovers like taco meat or cooked chicken from the night before. These lunch ideas are not just easy-packed lunches, but they will also help clean out your fridge!
What to Pack for Lunch
When packing a lunch, consider foods that are easy to eat and don't spill. Also, consider foods that hold their shape and desirability; that's key for avoiding messes on the go.
When preparing lunch, try to have everything ready ahead of time. Bulk prepping extra protein the night before you make lunch saves a lot of time during the morning scramble. Each of these recipes has protein in it, so finding a way to streamline the prep will make your life better.
Furthermore, package the lunch in containers that work with you. For example, shallow Tupperware is perfect for rollups and pinwheels, while an insulated lunchbox is a handy thing to keep your food fresh and cool.
More Quick and Easy 5-Ingredient Recipes