Start making your own bar soaps with these homemade soap recipes. Even as a beginner, you'll be surprised how quickly you can stock your cabinet with scented melt and pour soaps.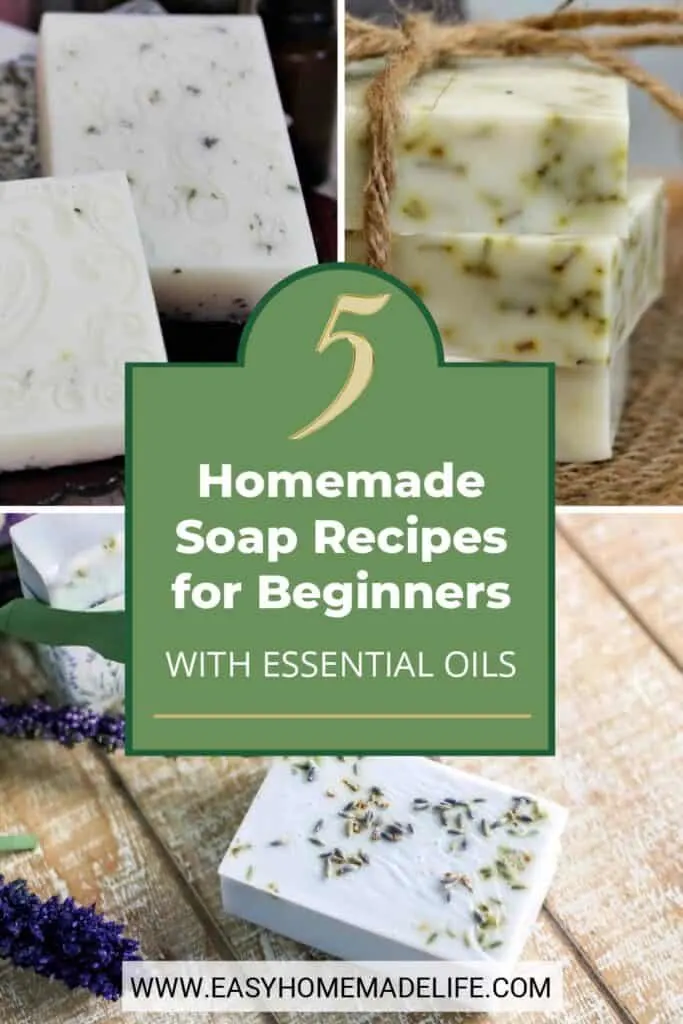 Easy Bar Soap Recipes
Once you realize homemade soap making is as simple as following the recipes below, you'll want to start right now. Now, there's no excuse holding you back from making your first soap bars!
Pick any recipe, and you'll only need a handful of ingredients. Namely, a melt and pour soap base, plus one to three bottles of essential oil.
In a matter of minutes, you'll stock your entire home with handmade soap bars. These make lovely gifts for Mom or an upcoming anniversary and other occasions, so pass them around your workspace and save up for the holidays!
How to Make Simple Homemade Soap Recipes
Melt and pour soap recipes are safe enough for you and your children to make together. Naturally lye-free, they are the perfect introduction to soap making because you don't have to worry about dangerous messes, exposure to toxins, or wearing safety gear.
There are no chemicals or special protective gear necessary when you make melt and pour soaps at home.
Start by melting the soap base.
Then, stir in essential oils.
Next, pour that liquid into cute molds. Use muffin tins, silicone soap molds, or anything else you have around.
Finally, let it set until ready.
What good, clean fun for the whole family!
Best Essential Oils for Homemade Soap Bars
Buy individual bottles or get this pack and save some cash!
More Easy Homemade Soap Recipes
If you are looking for a luxurious gift idea, why not impress that special someone with this melt and pour Rose Soap Recipe (Valentine's Day Soap)?
Have some leftover essential oils to use up? Try our Clean Cotton Essential Oil Recipe for a fresh and fragrant soap bar or diffuser blend.