These easy no-bake dessert recipes tick the three most important boxes you need in a dessert: easy, delicious, and quick to make. Enjoy browsing this long list of fifteen simple pleasures.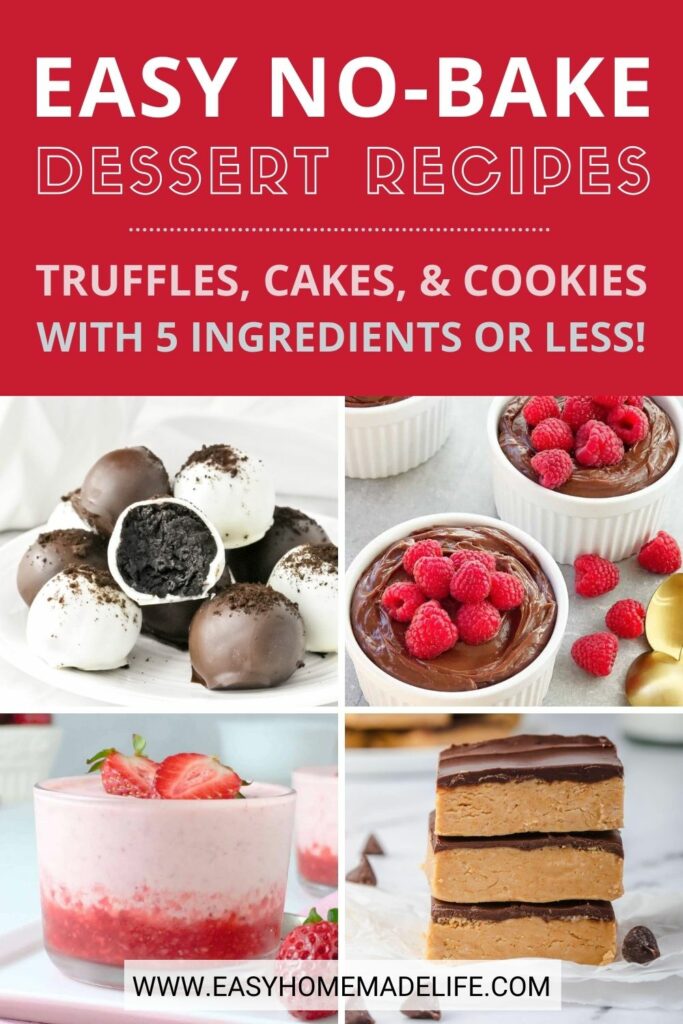 5-Ingredient Desserts Recipes to Make at Home without Baking
Sometimes you can't be bothered to preheat the oven. Maybe it's too hot outside, or maybe you need a sweet treat as immediately as possible.
These easy-to-make indulgences will wow your family. Here you have a splendid array of desserts from Marscapone Nutella Creme and White Chocolate Fudge to Lemon Ice Cream. There is something to please every palette.
If you are planning to entertain, these are your go-to no-bake recipes because they will help you throw together a mouthwatering dessert in ten minutes or less.
Life can be complicated, but dessert doesn't have to be. Five ingredients or less will satisfy your need for sweet decadence.
How to Make Dessert without Cooking
Choose a recipe and keep your oven off. Instead, create these desserts in your food processor and roll them into balls or layer ingredients in a baking dish and set them in the freezer.
No need for candy thermometers here either, folks. Plus, you only need heat for melting chocolate or butter; otherwise, you'll keep your house cool.
Just because these desserts are simple does not mean they are short on tastiness. Satisfaction guaranteed!
Save these recipes and add them to your meal plan app today so that you can stay on track!
More Quick and Easy 5-Ingredient Recipes