Make your own homemade laundry soap today! Whether you prefer powder, detergent tabs, crystals, or liquid soap, the ingredients are cheap and the process is simple. With 6 choices to choose from, you will never be without a DIY laundry detergent recipe again!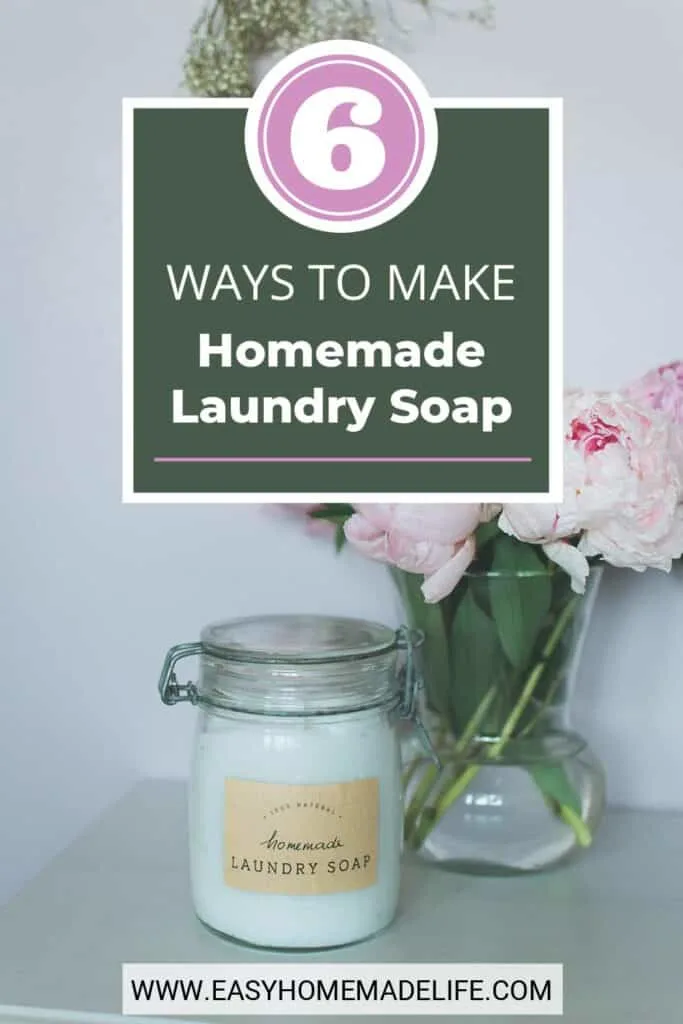 Easy Homemade Soap Recipes without Lye
You can have DIY laundry soap fully customized with your favorite essential oils in just a few easy steps.
Not only will you clean clothes in a non-toxic, all-natural way, but you'll save money by making laundry detergent at home too! Homemade laundry detergent costs a fraction of the price of commercial detergent, so you and your wallet both will feel great.
Every recipe is so easy and safe to make. You can even bring your kids into the fun.
How to Make Laundry Soap at Home
Have you ever wondered how to make your own laundry soap but assumed it was overly complicated?
Guess what?
Anyone can make laundry soap at home!
No fancy equipment is required, and you probably have the ingredients in your house already. If not, they are affordable and basic ones you can find at any local supermarket.
Once you are done with your wash cycle, spruce up your drying game with our Wool Dryer Ball Essential Oil Blend post.
Laundry has never felt so empowering. So, let's get started!
Common ingredients for DIY Laundry Detergent and Soap
More DIY Products with Antibacterial Oils