Make a clean cotton essential oil recipe and clean your home with a fresh linen smell as though the washing just came off the clothesline. Refresh stale spaces with this cool, clean, uplifting blend of refreshing and floral scents with subtle herbal notes.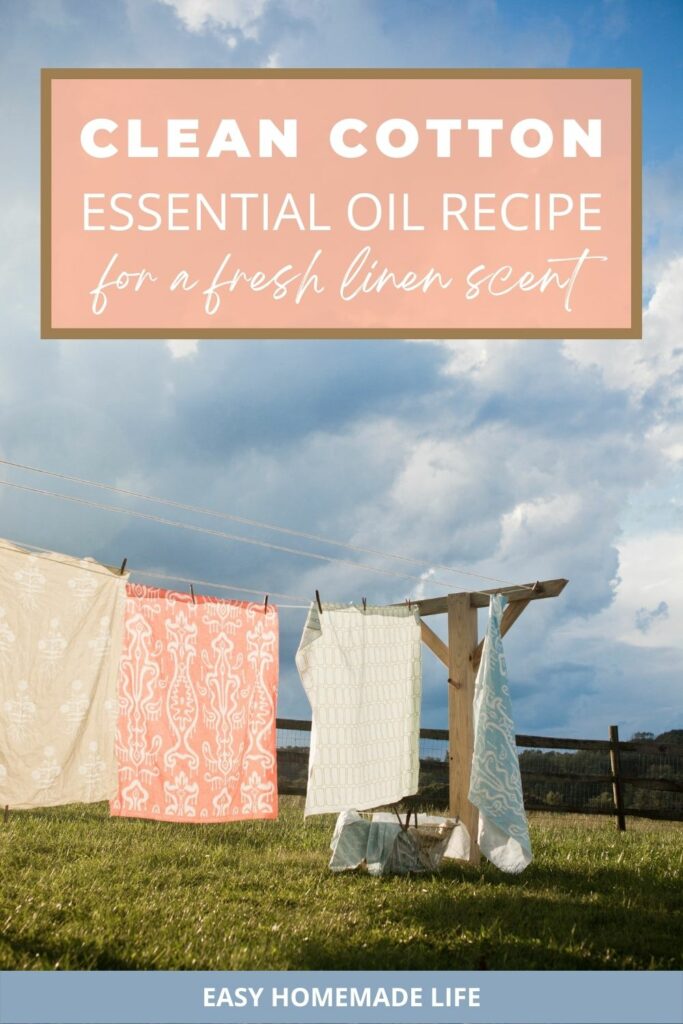 Do you love buying clean cotton air fresheners and candles from the store? Consider making this blend for a spray bottle or diffuser instead, and save your money! Enjoy a clean linen scent in your home without synthetic fragrances or chemicals. It's one more extra household item you can cross off your list and stay on budget without feeling like you're missing out anything.
What is Clean Cotton scent?
Clean cotton is a vague term usually associated with fresh air, fabric softener, and sun-kissed sheets. There's no single oil, but always a blend of scents that creates the desired effect. Paul Jellinek famously mapped the odor effect diagram for illustrating fragrance perception in relation to sensory characteristics. You can see how commercially made products directly pick up on his findings. Michael Edward's book, Fragrances of the World, dives into even more about fragrance families. It's a fascinating research area.
First, I compared all the top brands, like Glade and Airwick. However, I quickly noticed they all use undisclosed "fragrance" that can't easily be replicated at home with plant-based oils. Then, I started looking at homemade recipes, but there are not many ideas other than a fresh linen essential oil recipe from Country Hill Cottage. It's a sophisticated formula but uses too many specialty oils I don't have on hand. So, as a more practical and simple alternative, I came up with this blend.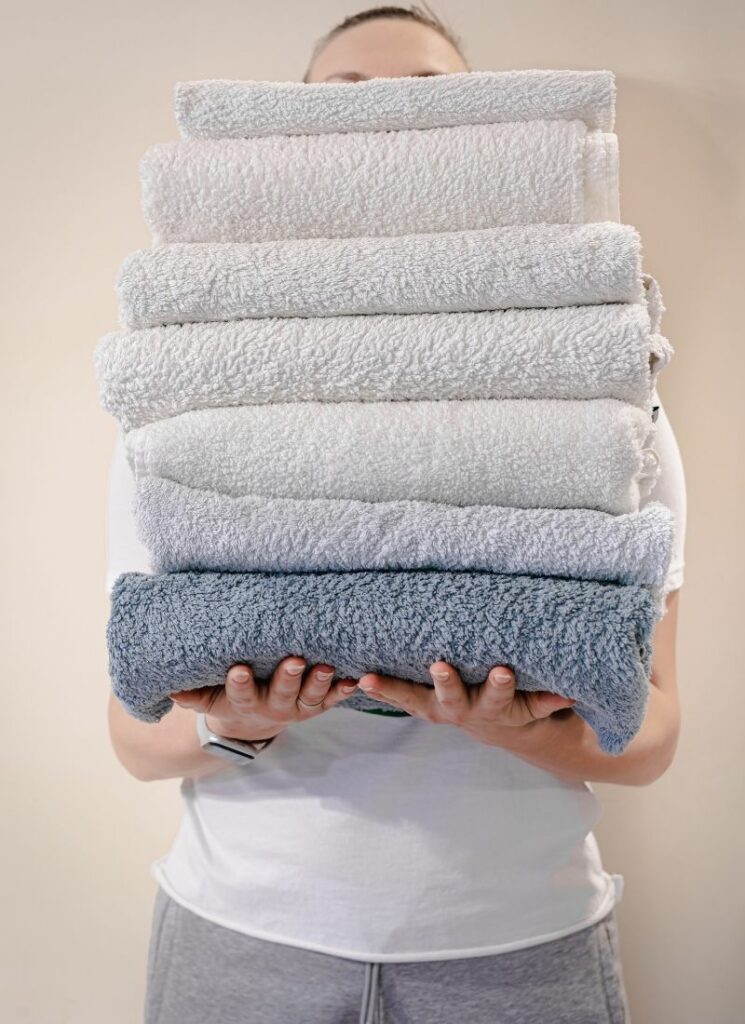 How to Make a Fresh Linen Scent Essential Oil Recipe
Use pure essential oils over synthetic fragrances to bring a fresh linen scent into your life. All you need are a few drops of five common oils you probably already have in your collection.
You'll love the clean floral smell of spring with invigorating citrus notes. Start by gathering the ingredients and then follow the quick steps to make a fresh linen essential oil blend.
Ingredients
Lemon and lavender interweave with eucalyptus, tea tree, and rosemary oils creating bright lemony notes with herbal undertones that uplift and invigorate.
Step-By-Step Directions
This recipe combines 10 drops of essential oil and yields 0.5 g. Anytime you desire a larger quantity, simply double or triple the recipe. See how to use clean cotton essential oil in various ways by scrolling down more.
Open a 5mL amber glass essential oil bottle. Set the lid aside.
Use a small funnel and drop all essential oils into the bottle.
Attached the dropper cap and secure the lid.
Mix well with a few vigorous shakes.
You may choose to use immediately or, for optimal results, let the oils rest for 1-2 days.
Ideally, you store this oil blend in an amber glass dropper bottle at room temperature, out of direct sunlight. I suggest keeping the bottle in a linen closet or in the laundry room because it's convenient to find any time you need it.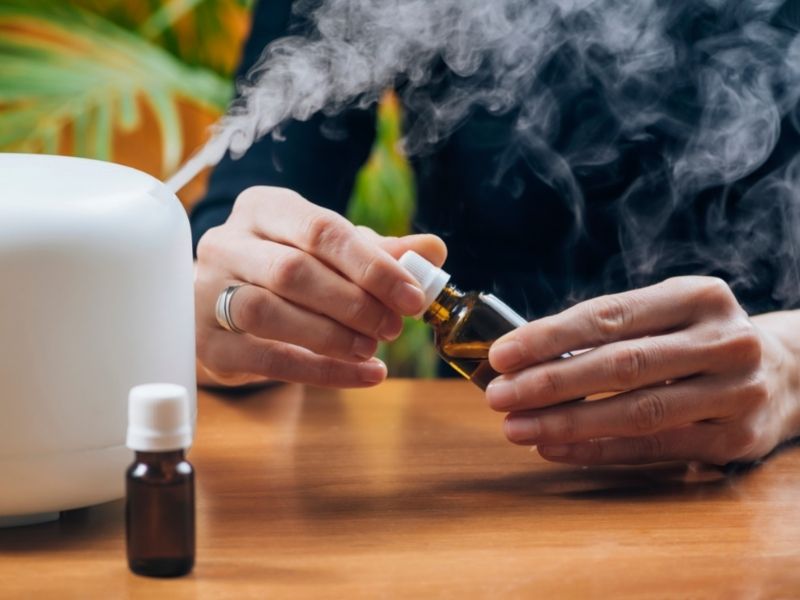 How to use Clean Cotton Essential Oil
Perfect for freshening the home and old towels, there are many ways you can use clean cotton essential oil.
Here are some ideas to try:
Diffuser: First, add water to the diffuser basin. Next, mix in about 5 drops or half of this recipe. Then, start the machine. Using a diffuser is a quick and easy way to fill the space with a fresh and clean scent.
Linen spray: Of course, you can spay clothes, sheets, and towels directly too! Use a funnel and pour ½ cup (60 mL) vodka into a small spray bottle. Mix in 10 drops of clean cotton oil (the entire recipe) and shake well.
Room spray: Make this the same way as linen spray and spritz the air a few times wherever you want to bring in a light and airy scent.
It is has also become very popular to add essential oil blends to dryer balls for a fresh and natural laundry scent, and this blend is perfect for that! See our post on Wool Dryer Ball Essential Oil Blends for more instruction.
Please note, citrus oils are toxic to cats when ingested or come into skin contact. Even though diffusing oils around pets is generally safe, it's a good idea to leave a room door open and allow them to leave if they want to.
More DIY Essential Oil Blends