Decorate your front door with one of these winter wreath ideas and give your guests a warm holiday greeting before they even come inside your house. Whip a homemade wreath up in minutes without busting your budget!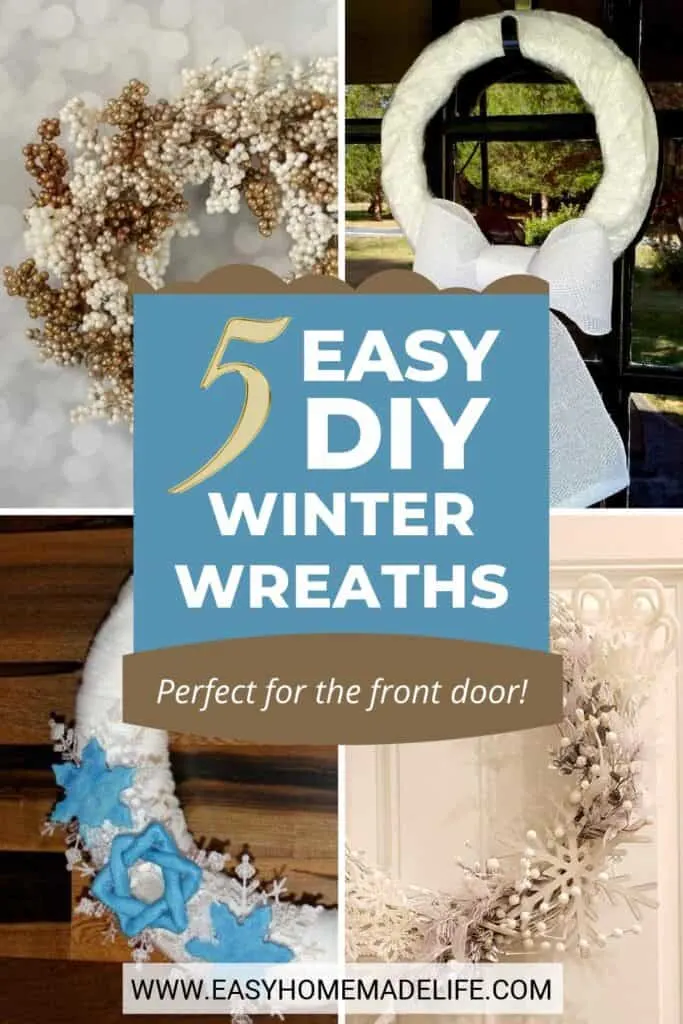 Easy Winter Crafts for Adults
Now that the weather is cold, you can't outside and garden, but you can welcome the holiday season with a wreath that decks your door. Within this round-up, there is a winter-themed wreath for practically every entrance.
What's your holiday decor style? Is it glittery, white snowflakes or earthy burlap, feathers, and twigs? We cover the gamut in winter doorway decor, from wreaths wrapped in winter scarves to cuddled-up woodland creatures.
So, pour yourself a cup of hot cocoa, set the scene with one of our 15 Winter Essential Oil Blends, and have some fun choosing a wreath that fits into your winter wonderland.
How do you Make a Winter Wreath?
Get your hot glue gun ready, ladies, because this is going to be fun.
What do we need? Well, that depends on you, my dear.
There are wreaths made from beads, berries, faux fur, and pompoms. In addition, there are wreaths for Hanukkah, Christmas, and evergreen options for the whole season.
Most of these winter wreaths begin with a form. You'll need scissors or wire cutters, glue or staples. Much of the supplies you'll have on hand in your craft closet or yard.
You may even be able to reuse last year's Christmas tree decorations, or even your kid's outgrown winter hat too.
None of these ideas for your front door require you to run to the bank. So relax. This is just easy breezy holiday fun. Your door is going to look fantastic.
More Easy Home Decor Ideas
Get ready for your party with these tips for hosting a stress-free holiday party.