You will love being calm and collected with these Christmas Organization Tips. Make-ahead projects, checklists, planners, and printables are here to save the day! Organization is the secret weapon to getting Christmas done without stress. Clear your head and your schedule while you repeat after me, "I will not be crushed by Christmas this year!"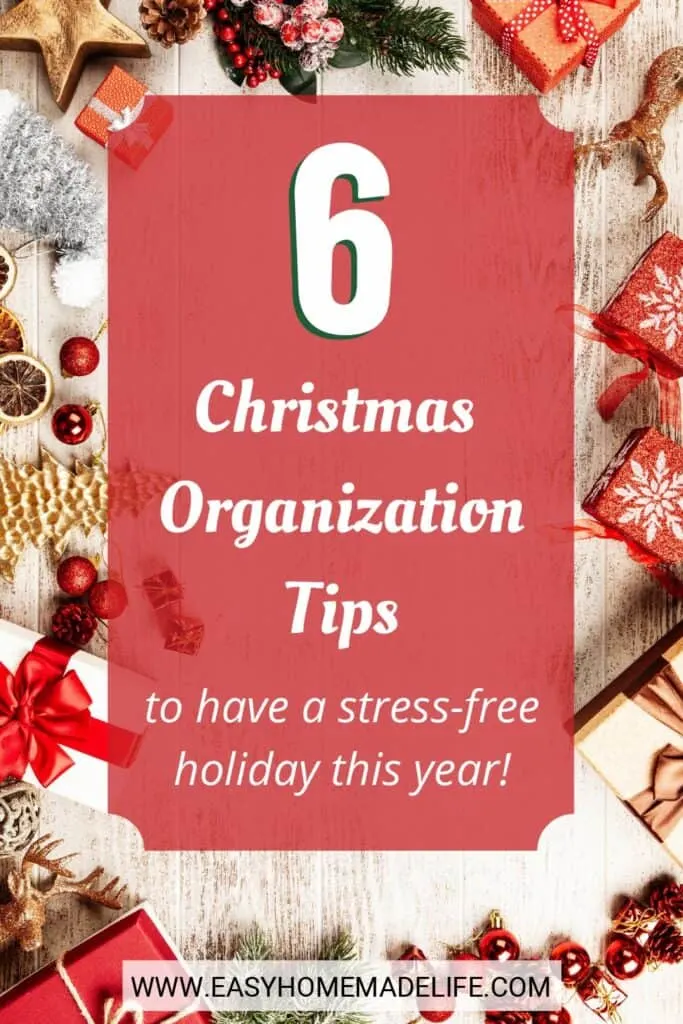 Simplify the Holidays & Get Ready for Christmas
Do you cherish Christmas? The gifts, the food, the family are all so precious this time of year.
Ideally, we get to remember traditions and create new ones. But unfortunately, so often, the real reason for the season gets lost in a frenzy to do it all, get it all, and give it all.
Hear me out; it doesn't have to be that way.
With simple planning and organizing strategies, you will be able to celebrate Christmas with ease.
Cozy up with a batch of no-bake hot chocolate mix cookies and use the free resources linked below as tools for getting ahold of your house and your budget without getting blown out.
Strategize now so you can wear the look of cool contentment when Christmas morning rolls around. Let's make that a new tradition!
How Can I Be Organized at Christmas?
Start now! Get the inspiration you need with these clever organizational ideas and take control of your Christmas.
I mean that in a good way, not in a neurotic, must-control-everything way.
Here are your action steps:
Print out the lists and planners you like most
Calmly chart out how you want your budget and your holiday to go this year.
There is a lot to do, but if you begin now it will be easy!
Tick away at the cleaning, the gift buying, the grocery shopping, and you'll have more time to delight in Christmas just like the children do.
Organization is the foundation for making your Christmas dreams come true.
More Easy Winter Projects for the Home
Does all this epic home organizing inspire you? I know you'll love these other winter project ideas too!