These fifteen winter essential oil blends are easy recipes you can make at home throughout the holiday season. From crisp and fresh to warm and cozy, you'll celebrate with the best scents for this time of the year. Use them as festive winter diffuser blends or in your homemade gift ideas or craft projects.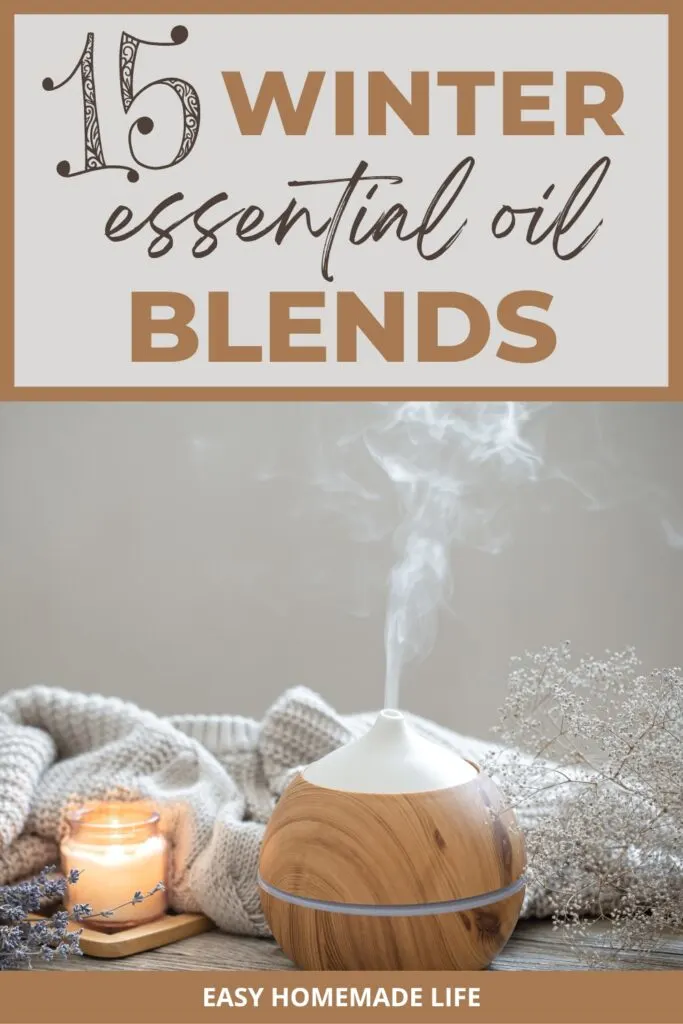 Everything winter is ramping up around here. Be sure to check out our easy melt and pour Christmas soap recipes, DIY winter centerpieces, and winter wreath ideas to get your home ready for the festivities.
What are Winter Scents?
Aromatherapy is a simple modality for staying relaxed and energized all year long, but even more so during the winter when we can't always go outside and move around. There's something about the cold weather that calls for some extra cozy TLC. That's where these comforting essential oil blends come in.
Winter scents are as diverse as the landscape, but I did my best to compile inspiration from outside and inside sources. This season is full of cold forest smells, warming smells, and classic holiday smells. You'll find a mix of different blends for these categories below.
Reminiscent of snowy evergreen woods, cool air, fire crackling in the fireplace, hot cider, Christmas trees, and winter socks, I hope these winter scents bring you joy and cheer until the snow starts melting.
These are the best winter essential oils:
If you don't already have these essential oils in your essential oil starter kit I'm sure you'll want to add them ASAP. I've linked each scent above so you can fill in any missing gaps in your collection and make all these seasonal blends at home.
Quality does matter when it comes to essential oils, so take care to pick a trustworthy brand. I recommend Mountain Rose Herbs.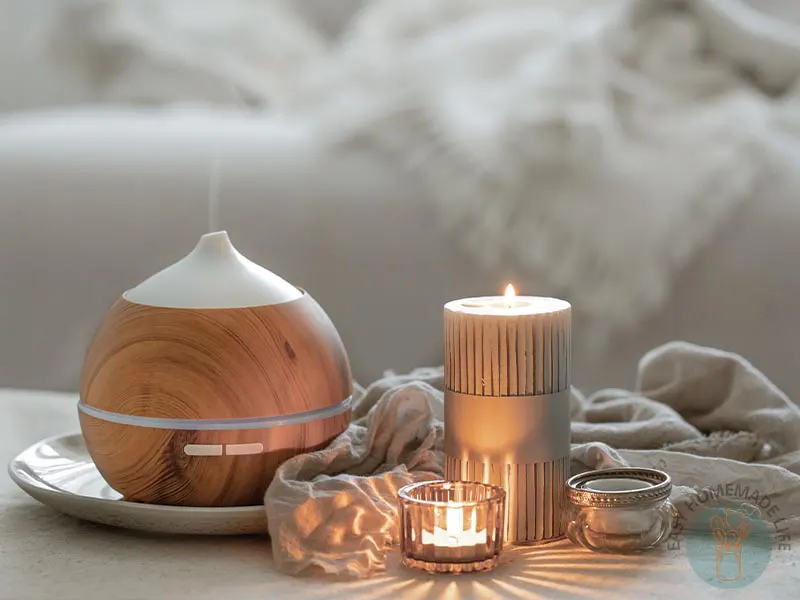 How to Use Winter Diffuser Blends
Use these essential oils for winter in your DIY blend recipes for:
An electric diffuser
A reed diffuser
Roll-on bottles for perfume
Linen spray or air freshener
Candles
These scents have a flexible application, so you can use them any way you like best.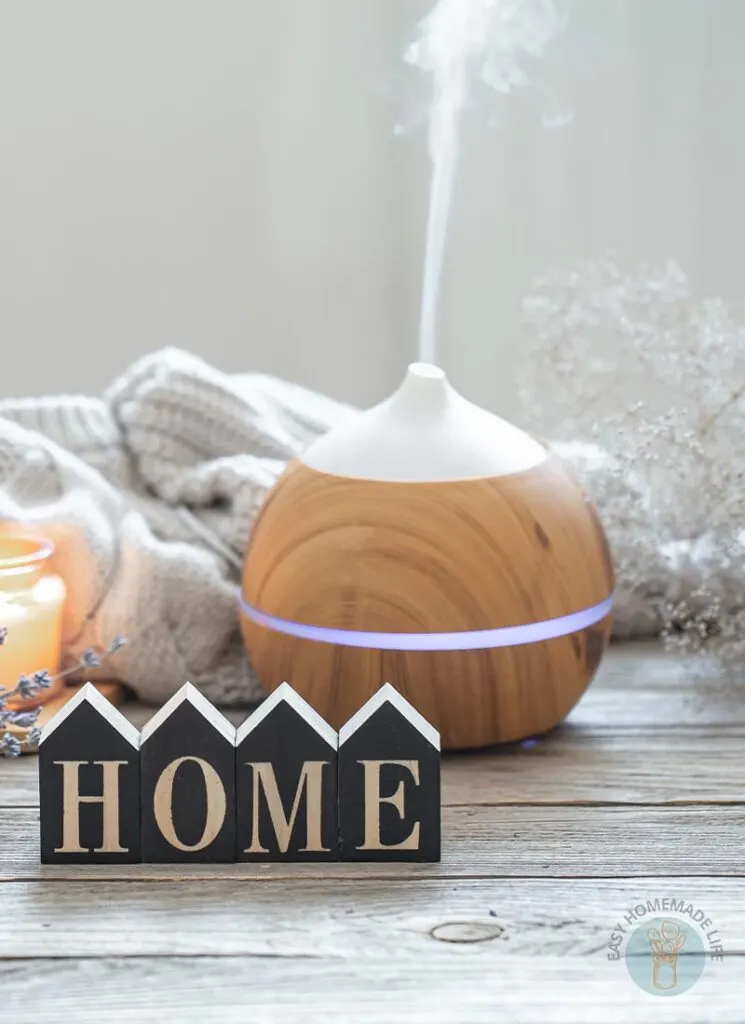 Best Winter Essential Oil Blends
What essential oils smell like Christmas? From a fresh woodsy blend that smells like a Christmas tree to minty sweet candy cane and warm and spicy gingersnap, these blends offer a variety of ways to enjoy your favorite holiday scents this winter.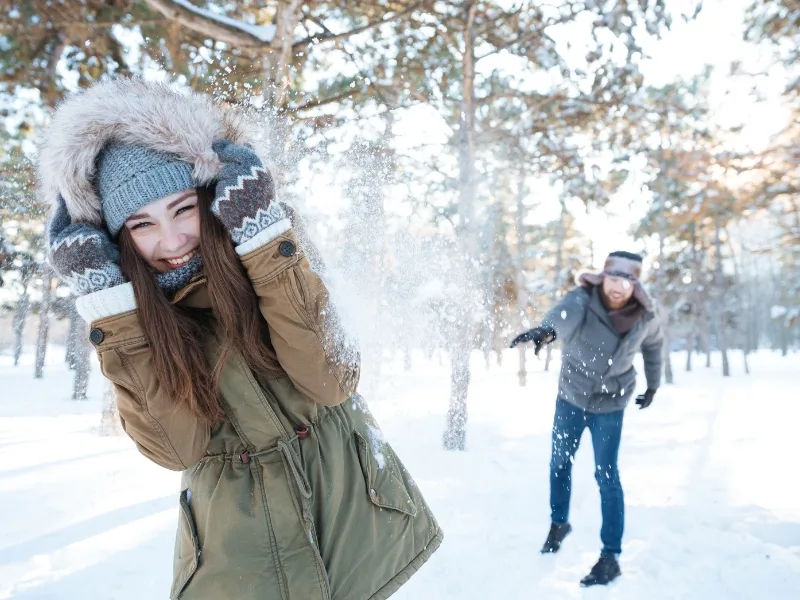 First Snow
4 drops balsam fir
3 drops pine
3 drops peppermint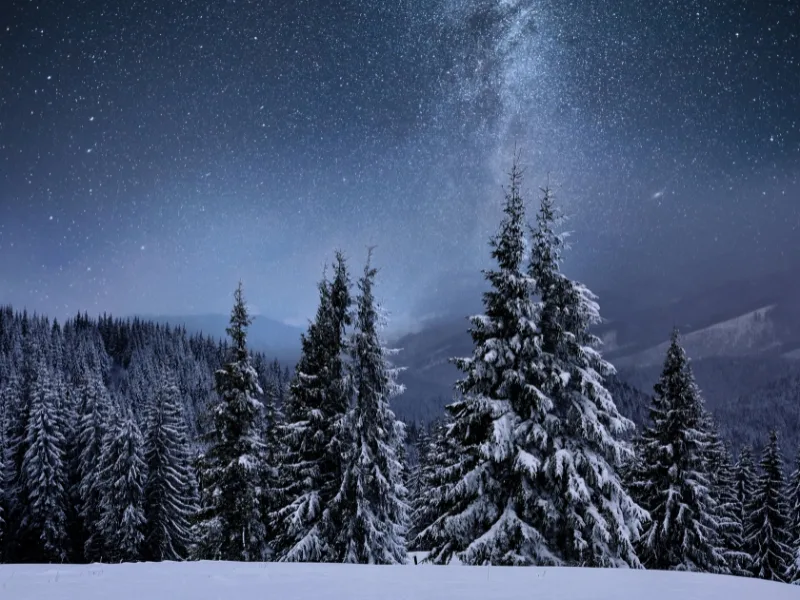 Frosted Winter Forest
5 drops cypress
3 drops cardamom
2 drop clove
Winter Nights Aglow
4 drops bergamot
4 drops ylang-ylang
2 drops patchouli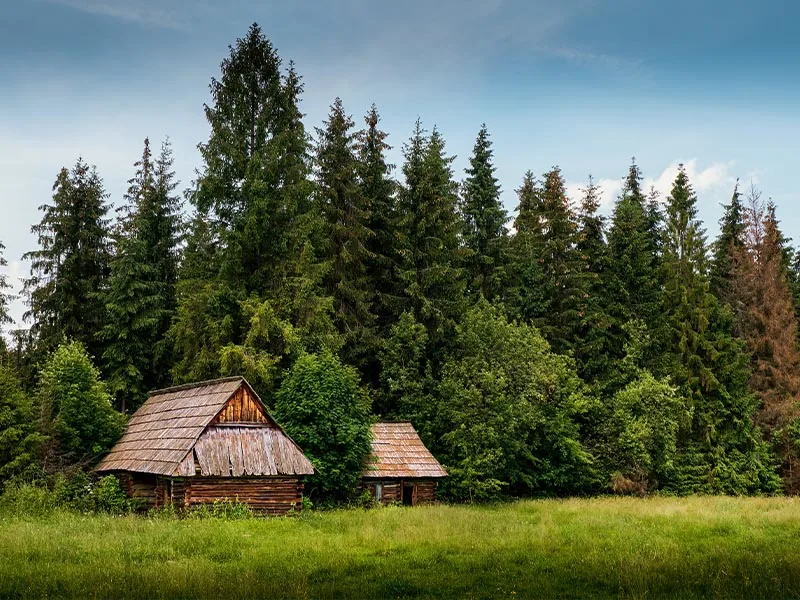 Cozy Log Cabin
4 drops balsam fir
2 drops cinnamon
2 drops clove
2 drops orange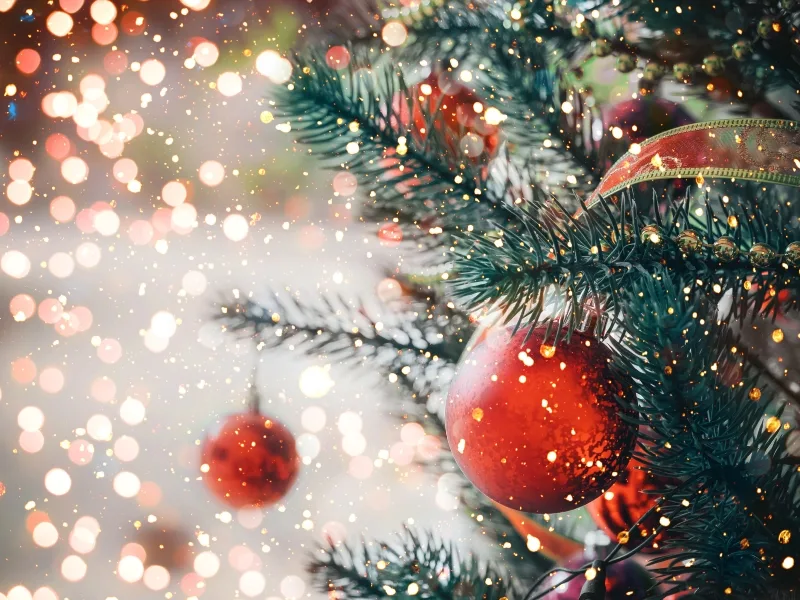 Christmas Spirit
4 drops balsam fir
3 drops pine
3 drops black spruce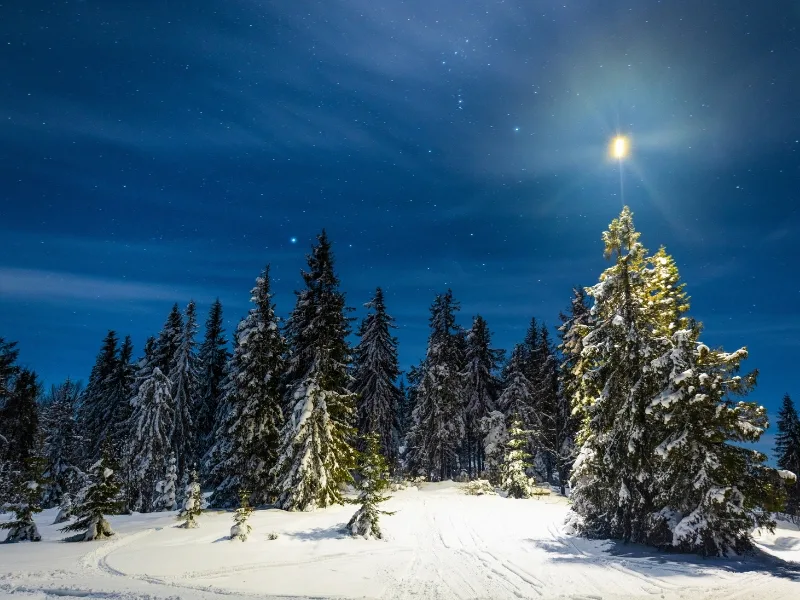 Mystical Encounter
4 drops myrrh
4 drops frankincense
2 drop orange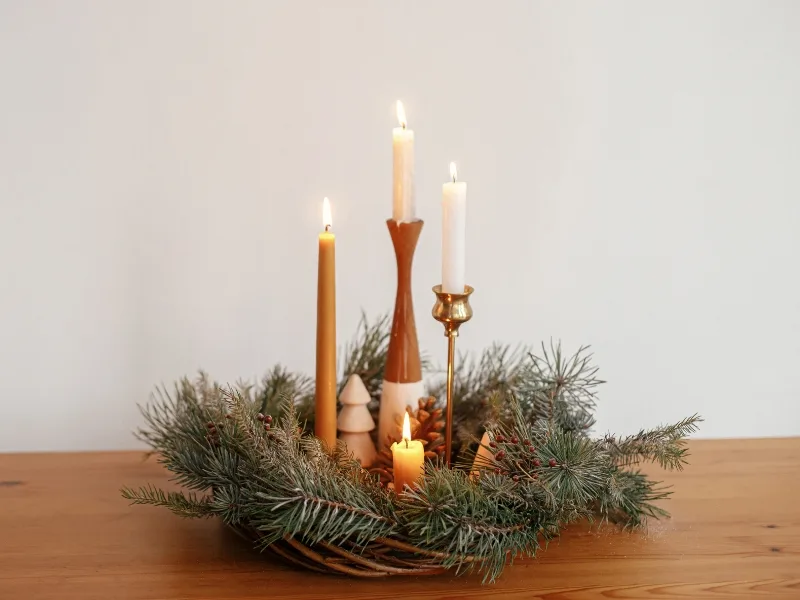 Winter Solstice
5 drops orange
3 drops peppermint
2 drop frankincense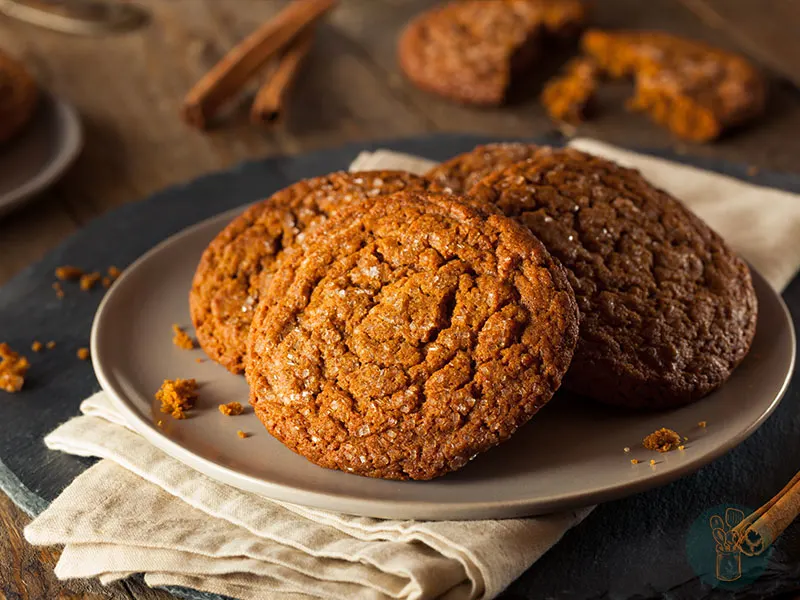 Gingersnap
4 drops ginger
3 drops cinnamon
3 drops clove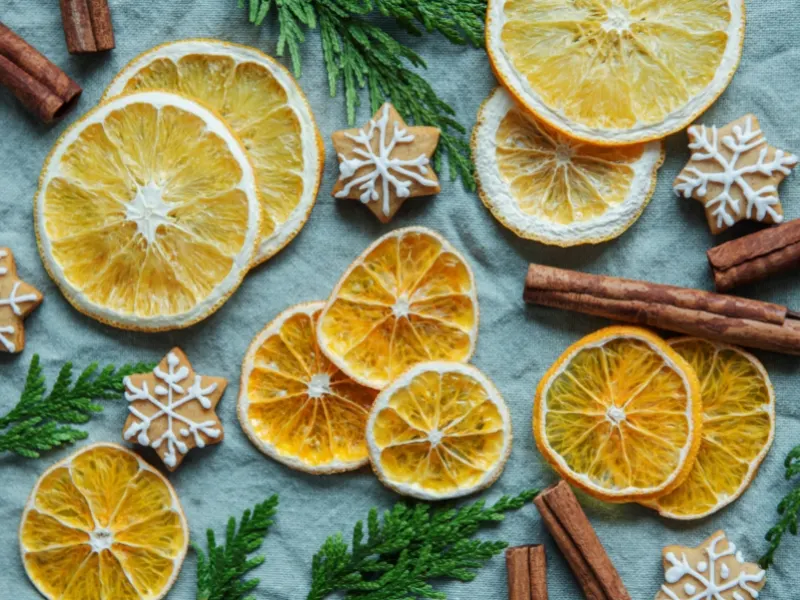 Warming Winter Spice
3 drops orange
3 drops cinnamon
2 drop cardamom
2 drop clove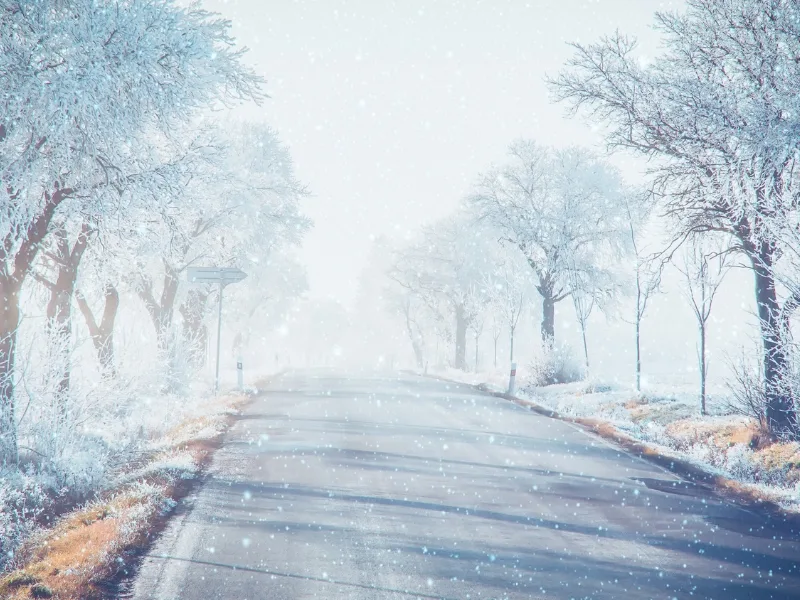 Winter Wonderland Sparkle
5 wintergreen
3 drops cedarwood
2 drop bergamot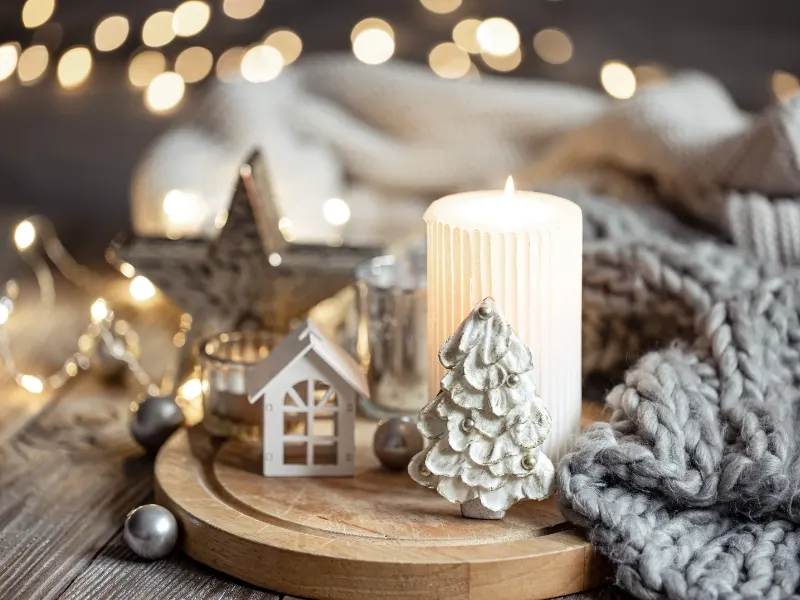 Winter Blues Be Gone
4 drops lavender
3 grapefruit
2 drop pine
1 drop black pepper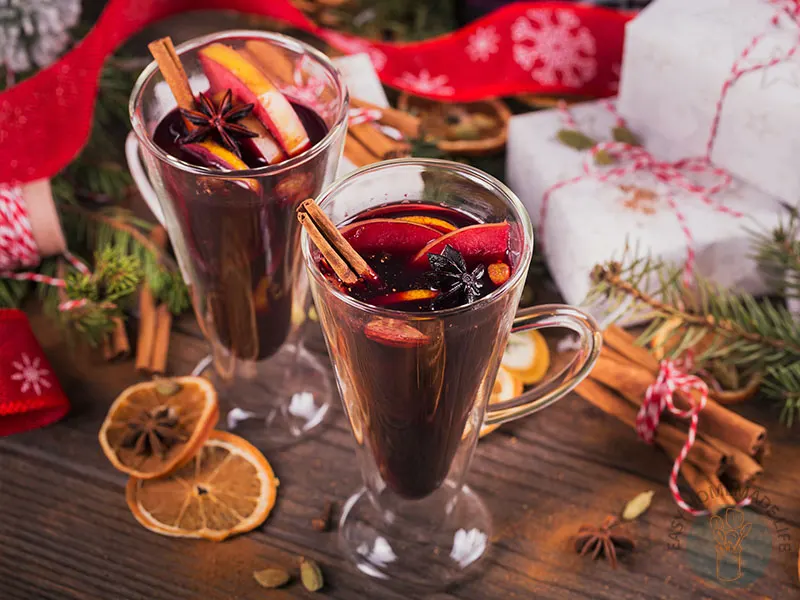 Mulled Wine
4 drops orange
3 drops ginger
3 drops cinnamon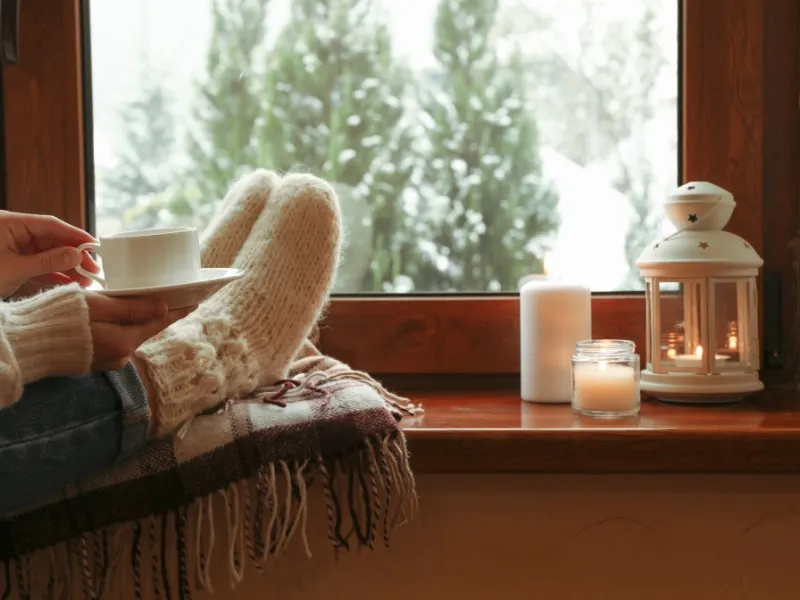 Cozy Wool Socks
4 drops cinnamon
3 drops orange
3 drops frankincense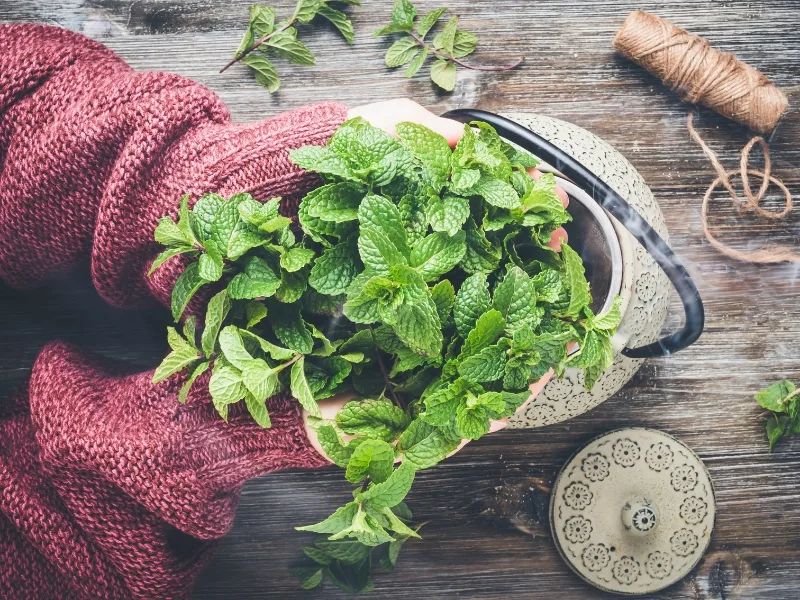 Sweet Mint
5 drops peppermint
5 drops fennel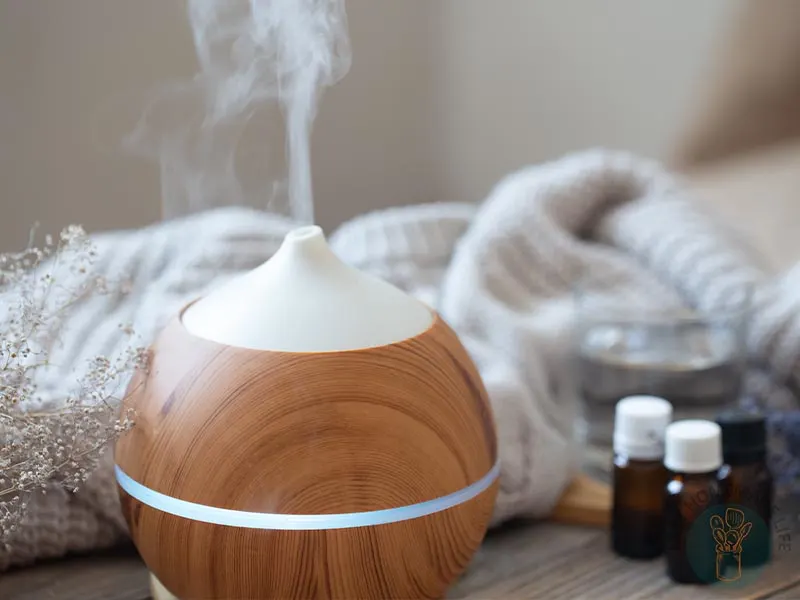 Grandma's Remedy (Thieves copycat)
3 drops lemon
2 cinnamon
2 clove
2 eucalyptus
1 rosemary
For your convenience, I'll copy these recipes into a printable recipe card below. Please leave a 5-star rating if you like the blends!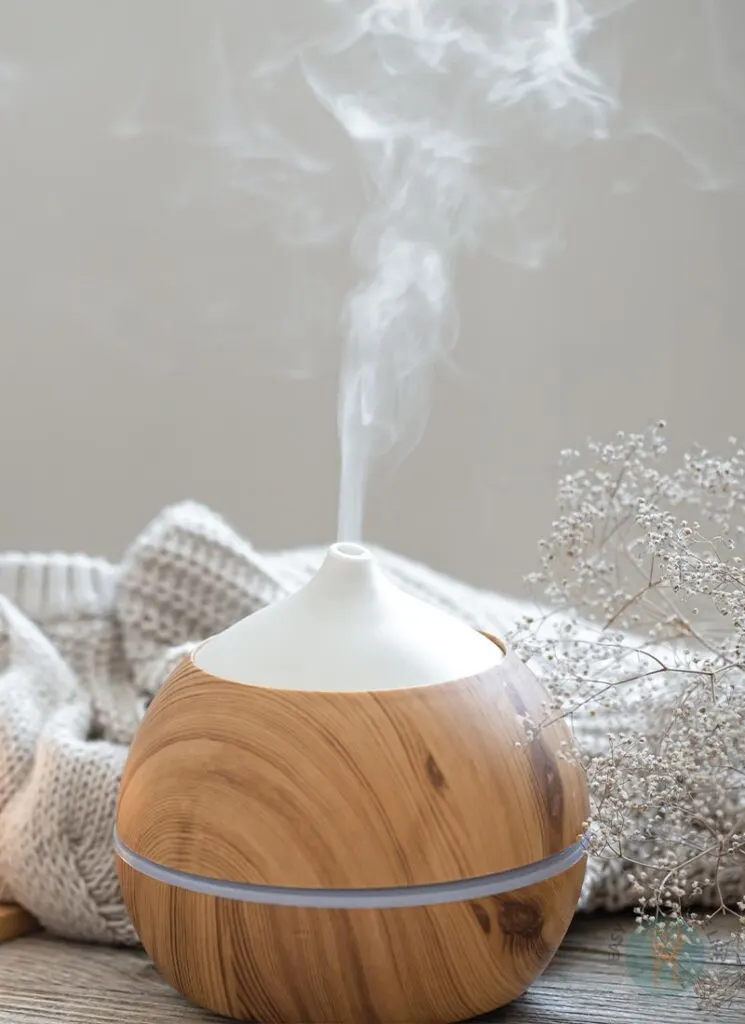 How to Make Winter Essential Oil Recipes
Now that you have the combination ideas let's put them together and get them in action.
Gather your oils and make winter blends in just a few minutes! It only takes about 5 minutes to create a custom blend. Then, you can use it right away or let the oils meld together for a day or two.
Follow these simple directions, and you can't go wrong!
Open a 5mL amber glass screw cap or essential oil bottle. Set the lid aside.
Use a small funnel and drop all essential oils into the bottle.
Attach the dropper cap and secure the lid.
Mix well with a few vigorous shakes.
You may choose to use the blend immediately or, for optimal results, let the oils rest for 1-2 days.
Ideally, you store this oil blend in an amber glass dropper bottle at room temperature, out of direct sunlight. I suggest keeping the bottle in a bathroom medicine cabinet or laundry room with cleaning supplies. Think of a convenient place where it will be easy to find whenever you need it.
How to Make a Large Batch
If you test a blend and decide you really love it, make a large batch! Then, you will have some ready to diffuse whenever you wish.
You'll also need to scale these recipes for DIY projects and seasonal gift ideas. It's not uncommon for natural beauty projects and crafts to use a minimum of 20 and upwards of 60 drops.
Pick the blend you want a large batch of, and take note of the ratio between the essential oils. The ratio is the most important! Then, multiply the recipe by an equal factor and increase the drop count to your satisfaction.
It's easy! Just be sure to count the drops carefully to maintain the custom scent. Then bottle and store as the directions indicate for a single batch. Once you blend the oils together, all the other steps are the same.
More DIY Essential Oil Blends