Fill your home with ginger essential oil diffuser blends and relax with warm spicy scents all year long. From cozy fall essential oil blends to bright springtime ones, adding ginger oil to a diffuser will bring pleasure to every season.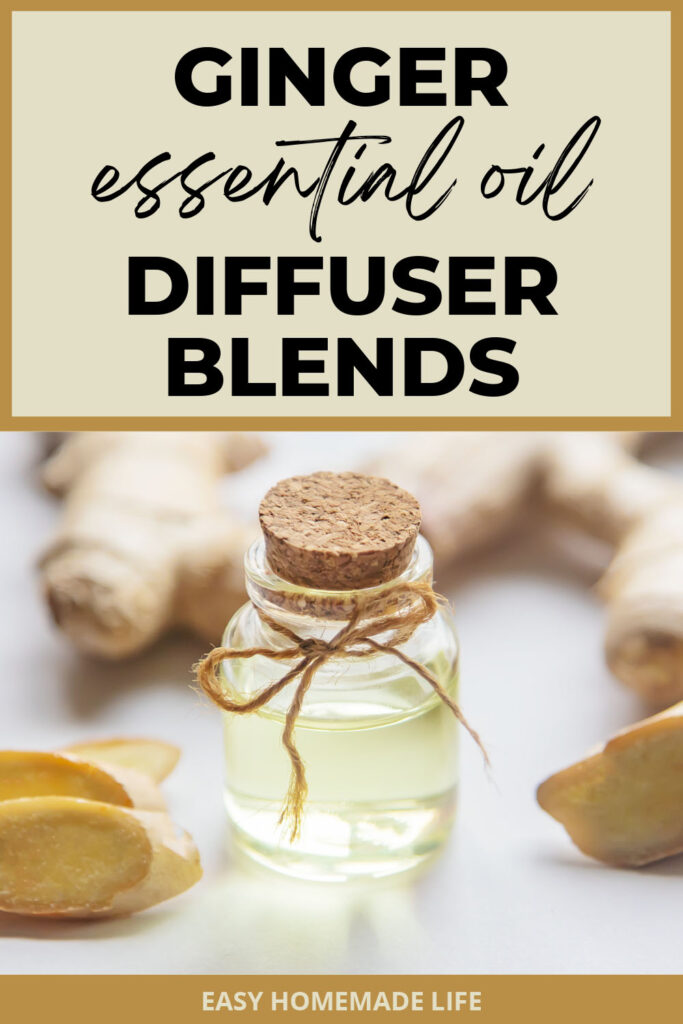 How to Make Diffuser Blends at Home
Choose any of the blends listed below and follow these simple directions.
Open a 5mL amber glass essential oil bottle. Set the lid aside.
Use a small funnel and drop all essential oils into the bottle.
Attach the dropper cap and secure the lid.
Mix well with a few vigorous shakes.
You may choose to use the blend immediately or, for optimal results, let the oils rest for 1-2 days.
Ideally, you store this oil blend in an amber glass dropper bottle at room temperature, out of direct sunlight. I suggest keeping the bottle in a bathroom medicine cabinet or laundry room with cleaning supplies. Think of a convenient place where it will be easy to find whenever you need it.
Each recipe combines a total of 10 drops and yields 0.5 grams.
Anytime you desire a larger quantity, simply double or triple the recipe. I suggest testing these blends for a single use first, identifying your favorites, and then multiplying the recipe into large batches to enjoy over time.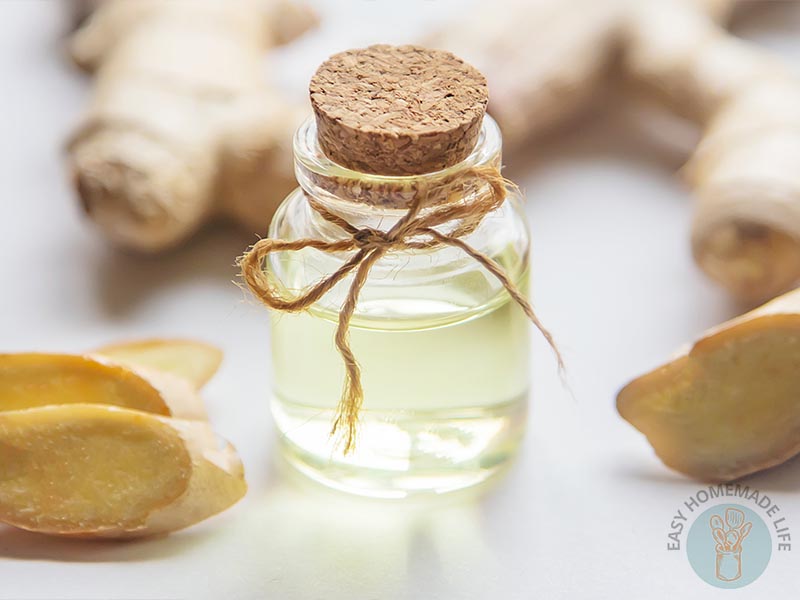 How many drops of essential oil in a diffuser?
Usually, you add water to the diffuser and then the essential oil. But how many drops are best?
The amount of essential oil you add will vary by diffuser size and how much water it holds.
Adding 3-5 drops of essential oil per 100mL of water is a general best practice.
Here is a list of different sizes and the corresponding number of drops to add:
100mL 3-5 drops
200mL 6-10 drops
300mL 9-15 drops
400mL 12-20 drops
500mL 15-25 drops
The amount of drops does matter because it affects the viscosity of the water and therefore the ability to diffuse properly or not. When in doubt, review the directions for your specific model and follow them accordingly.
You'll like these as afternoon diffuser blends. They have such a pleasant pick-me-up effect! Set the diffuser on your office table or over on the corner shelf and let it push seasonal scents into the air. If you're loving that ginger aroma, consider adding it to our Homemade Turmeric Scrub Recipe for the perfect whole body experience.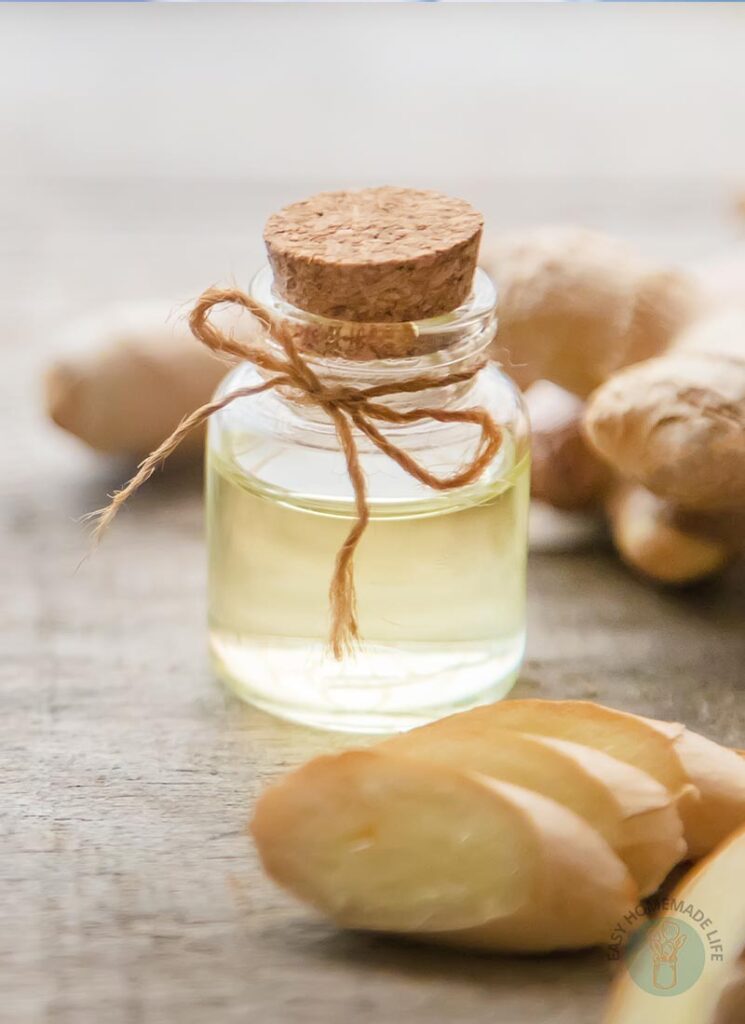 Ginger Essential Oil Blends Well With
Citrus oils:
Spicy oils:
Sweet and floral oils:
Herbal oils:
Woodsy oils: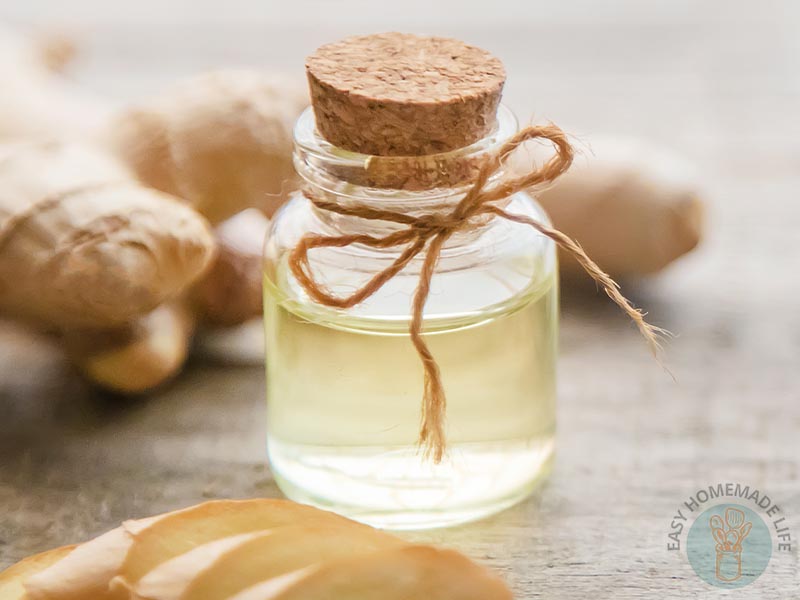 Where can I buy ginger essential oil?
Along with a great smell, ginger has many health benefits worth learning about.
If you don't already have this essential oil in your essential oil starter kit I'm sure you'll want to add it ASAP.
Quality does matter when it comes to essential oils, so take care to pick a trustworthy brand. I recommend this ginger essential oil.
I buy from Mountain Rose Herbs.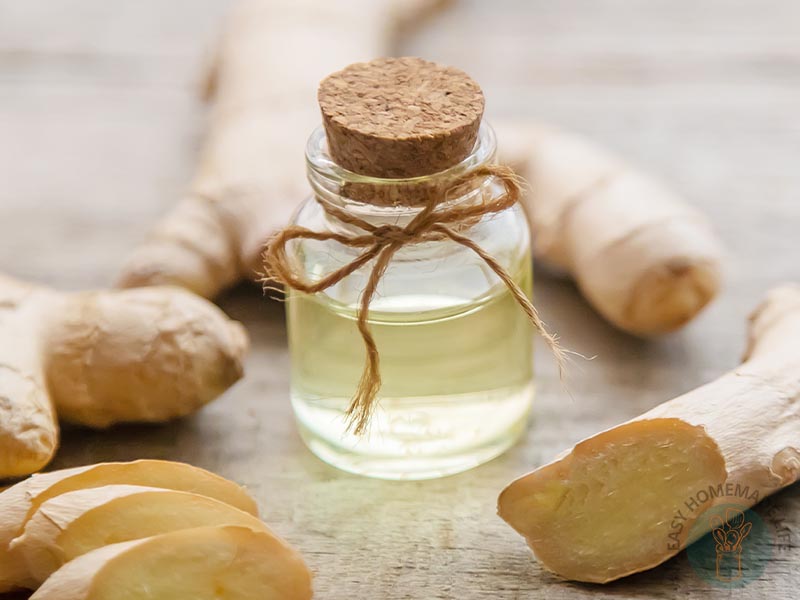 Best Ginger Essential Oil Diffuser Blends
Whether you're using a diffuser to create a get-away vibe, relax, or celebrate a change in season, these ginger essential oil blends will reinvigorate and refresh you!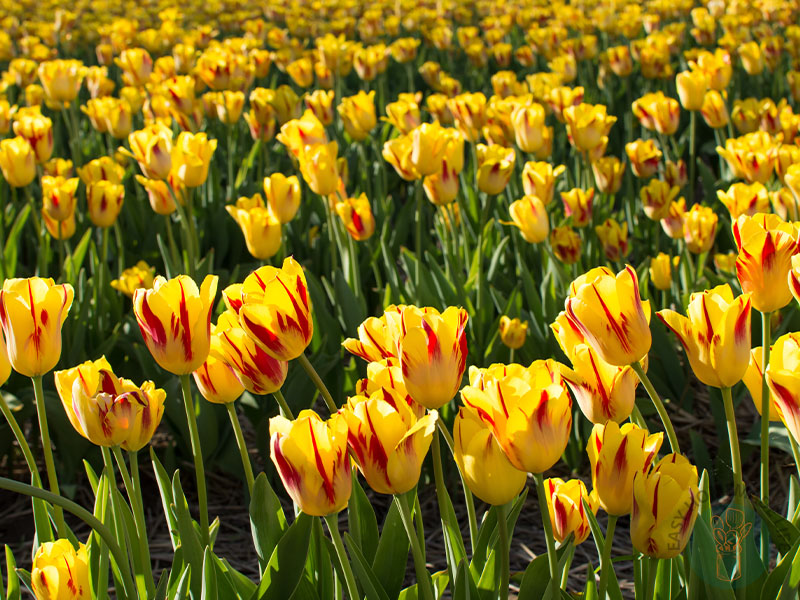 Springtime Musings
4 drops lemon
3 drops ginger
3 drops peppermint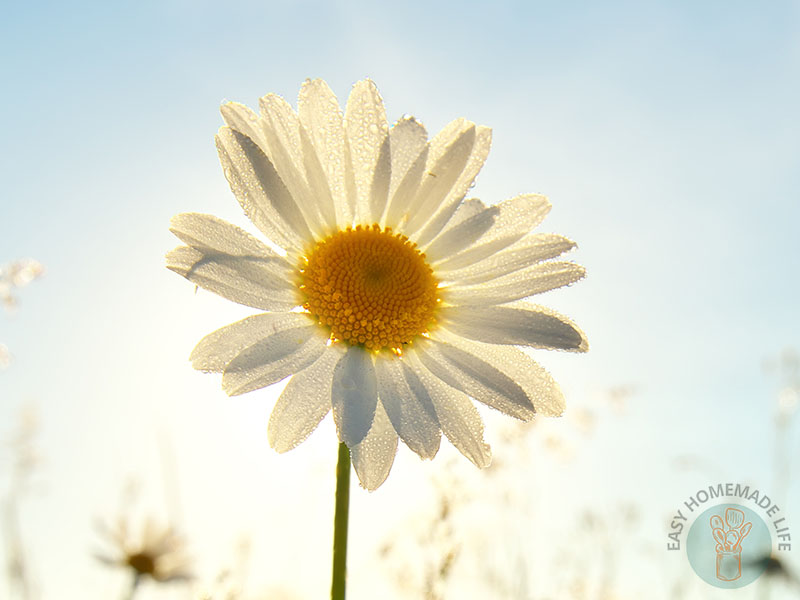 Summer Sunshine
4 drops grapefruit
3 drops lemon
3 drop ginger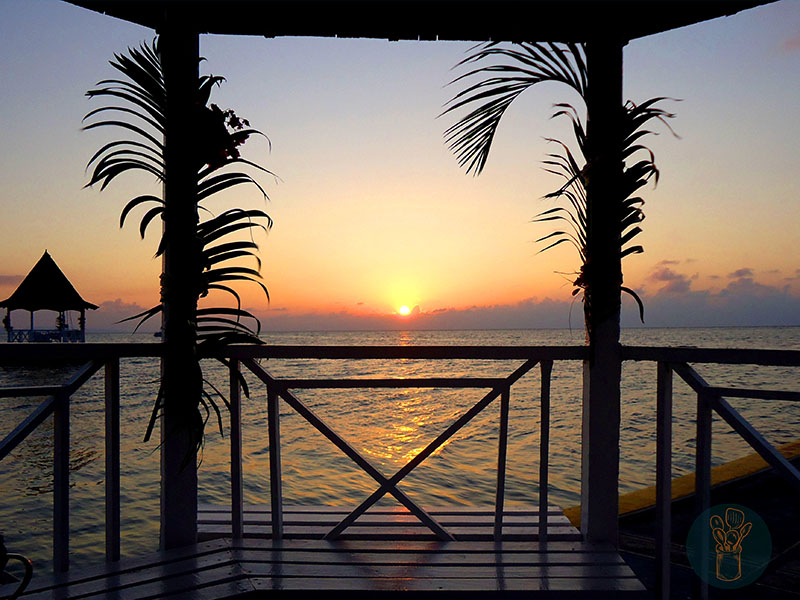 Jamaican Island
5 drops ginger
3 drops orange
2 drop geranium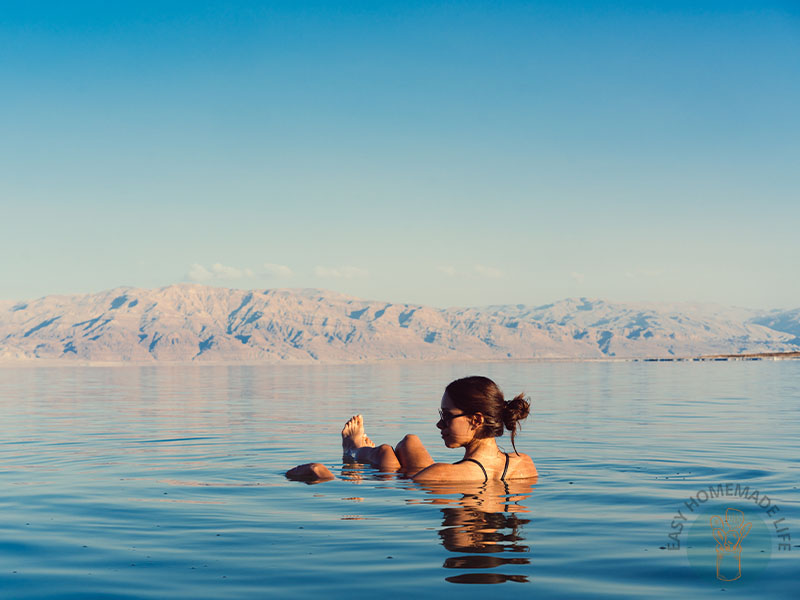 Let It Go
4 drops frankincense
4 drops ginger
2 drop lavender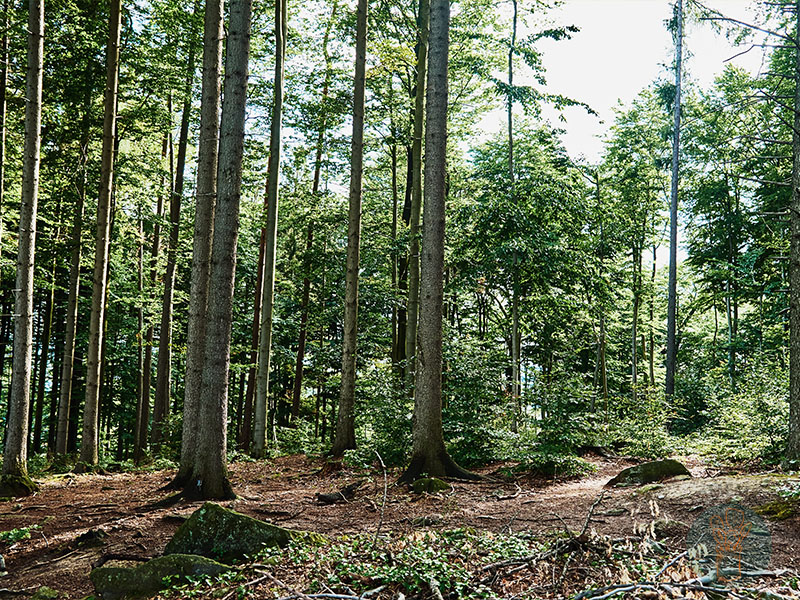 Fresh Woods
5 drops bergamot
3 drops cedarwood
2 drop ginger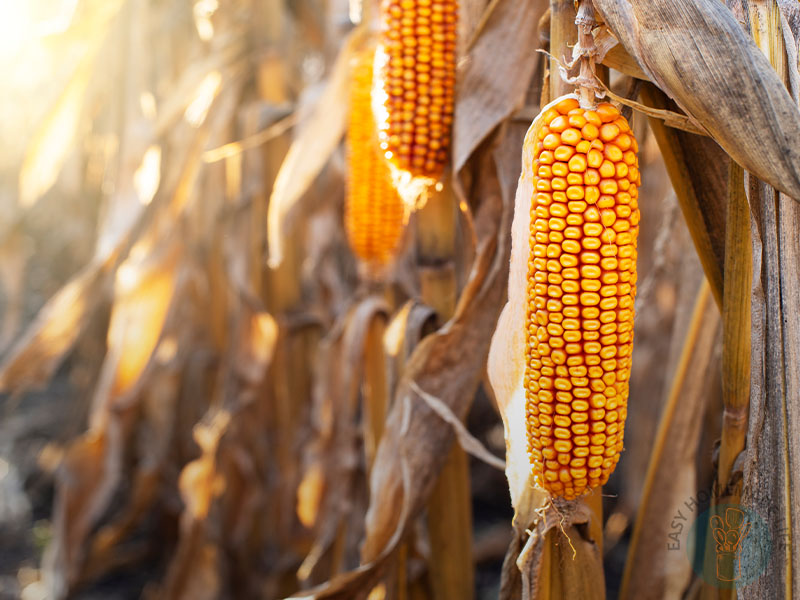 Harvest Spice
6 drops orange
2 drops ginger
2 drops patchouli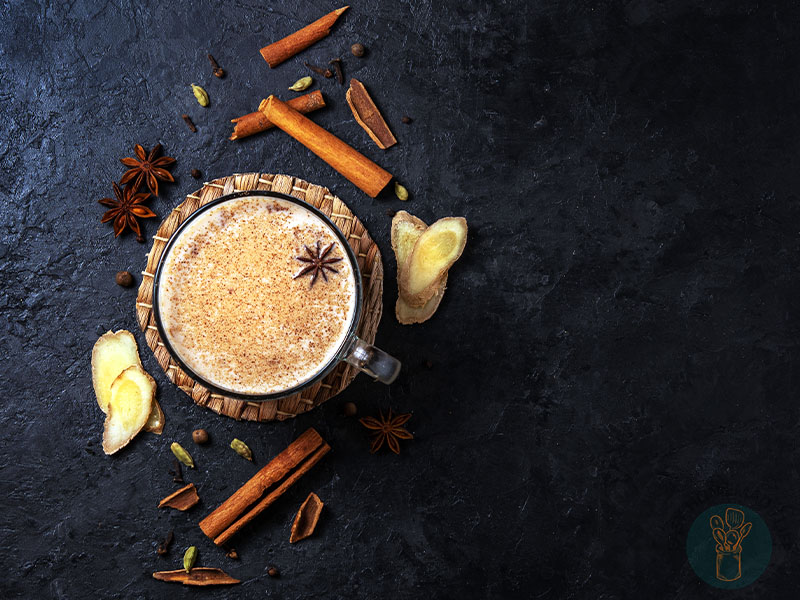 Vanilla Chai Latte
3 drops vanilla
3 drops cinnamon
2 drops cardamom
1 drops clove
1 drop ginger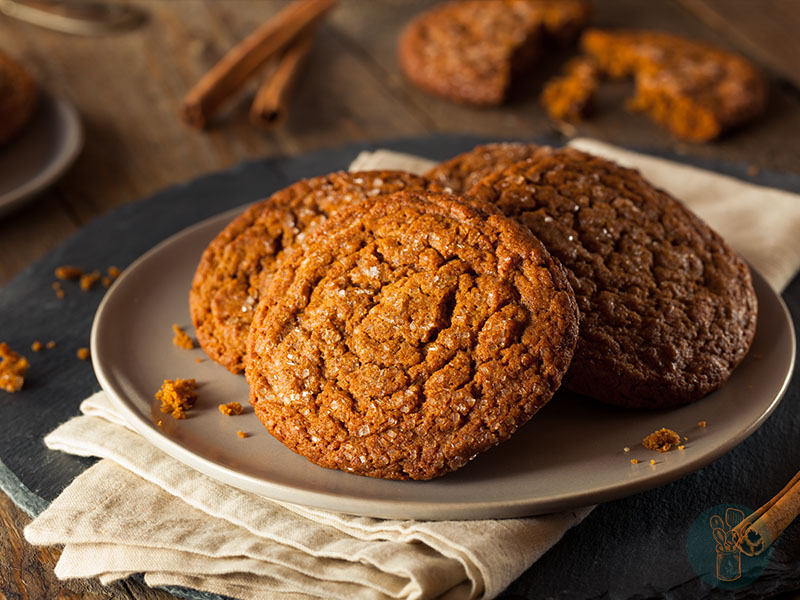 Gingersnap
4 drops ginger
3 drops cinnamon
3 drops clove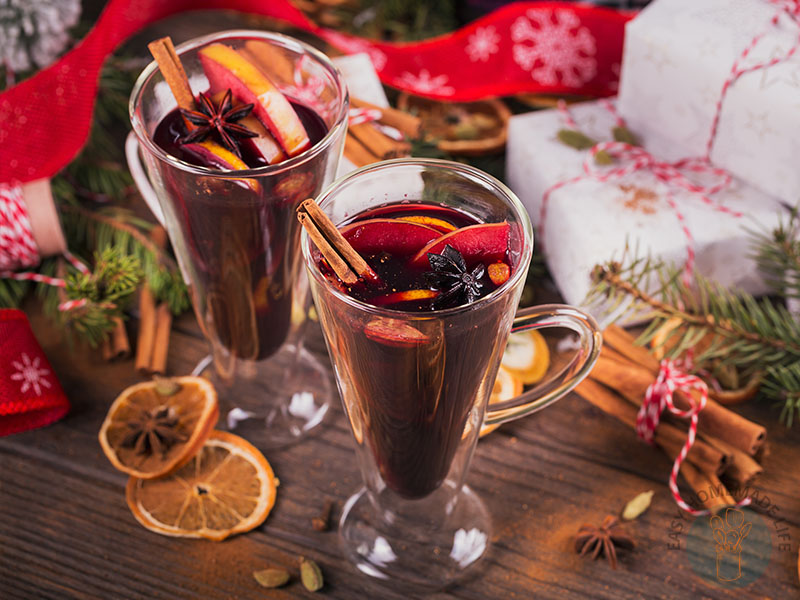 Mulled Wine
4 drops orange
3 drops ginger
3 drops cinnamon
For your convenience, I'll copy these recipes into a printable recipe card below. Please leave a 5-star rating if you like the blends!
More DIY Essential Oil Blends