Woodsy essential oil blends can improve your wellness routine and help you adapt to the seasonal changes around you. If you love early mornings in the mountains, hikes, and the timelessness of getting lost in the forest, you'll appreciate these earthy woodland aromas.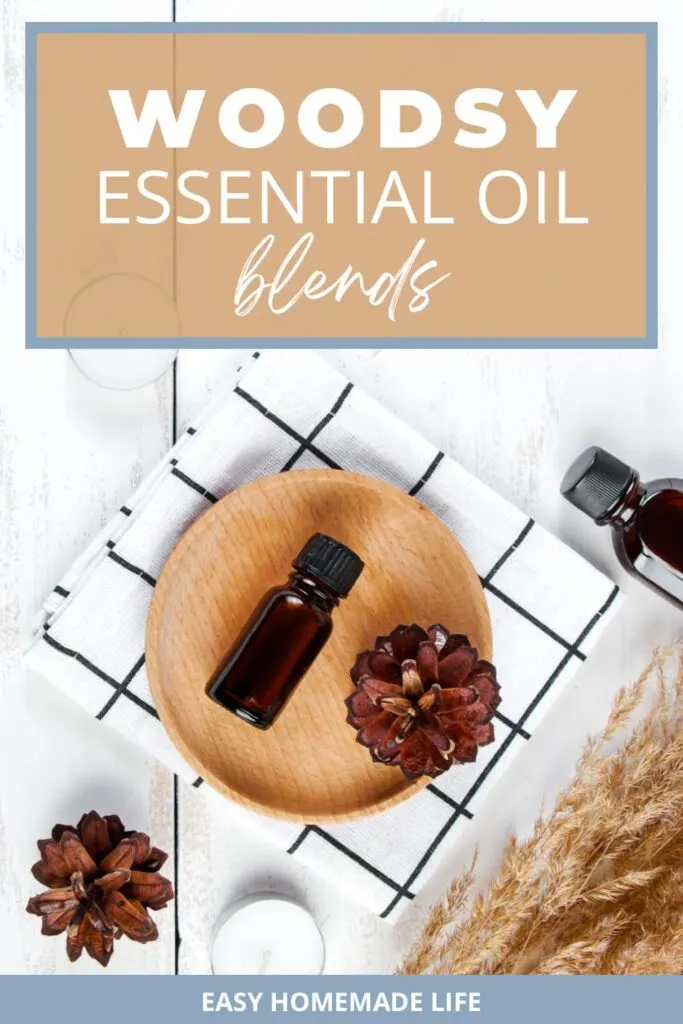 How to Make Woodsy Essential Oil Blend Recipes
Are you ready to unite the cozy elements of fall weather with walks through the woods in your home? Bring the wonderful smells of outside adventures into your room.
Celebrate the changing season and embrace the benefits of aromatherapy with these easy to make forest essential oil blends.
Many of the oils are naturally calming and can reduce anxiety while also boosting mood. (1, 2, 3)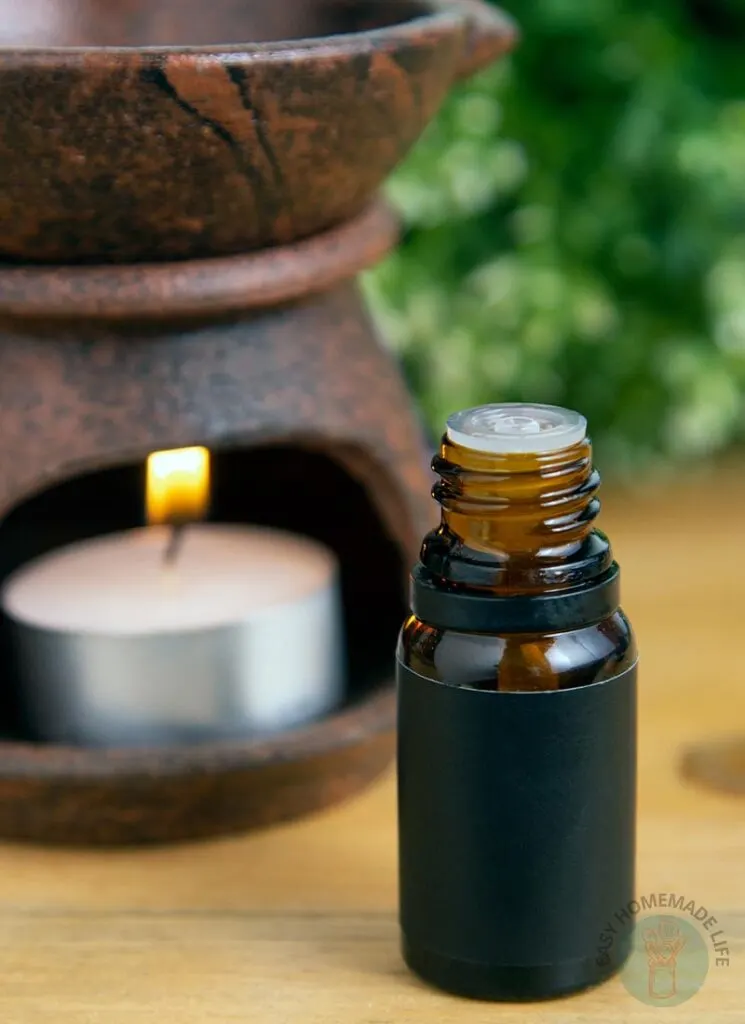 Ingredients
I offer you nine essential oil blend recipes. Many blends use the same oils, but some are unique to individual recipes. Here is a complete list of all oils so you have a clear overview of the variety we can include.
Classic woodsy oils:
Floral accents:
Citrus notes come from:
Herbal scents:
Spicy can be:
Exotic tones come from:
I suggest getting an essential oil starter kit if you don't already own the basic, most popular essential oils. Otherwise, you can shop here for single oils and grow your collection one by one. Getting quality therapeutic-grade oils is important. Make sure you get authentic oils from a trustworthy brand.
Step-By-Step Directions
Each single blend recipe combines a total of 10 drops of essential oil and yields 0.5 grams.
Anytime you desire a larger quantity, simply double or triple the recipe. I suggest testing these blends for a single use first, identifying your favorites, and then multiplying the recipe into large batches.
Open a 5mL amber glass essential oil bottle. Set the lid aside.
Use a small funnel and drop all essential oils into the bottle.
Attach the dropper cap and secure the lid.
Mix well with a few vigorous shakes.
You may choose to use it immediately or, for optimal results, let the oils rest for 1-2 days.
Ideally, you store this oil blend in an amber glass dropper bottle at room temperature, out of direct sunlight. I suggest keeping the bottle in a bathroom medicine cabinet or laundry room with cleaning supplies. Think of a convenient place where it will be easy to find whenever you need it.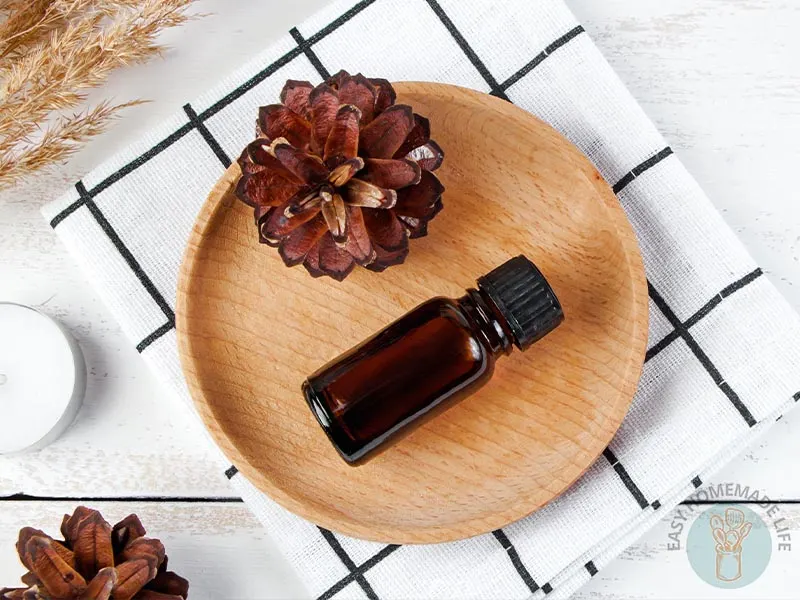 How to Use Woodsy Oil Blends
There are many ways you can use outdoorsy oil blends to bring the fresh smell of nature into your home.
Diffuser: First, add water to the diffuser basin. Next, 5-10 drops of blended oils (half to a whole recipe). Then, start the machine and let it run. Smaller spaces need less oil, while larger rooms will benefit from more. Using a diffuser is a quick and easy way to fill the space.
Always consider your pets when diffusing oils. Even though diffusing oils around pets is generally safe, it's a good idea to leave a room door open and allow them to go if they want to.
Room spray: Instead of diffusing the scent continuously throughout the room, you can target specific areas with a room spray. Use a funnel and pour ½ cup (60 mL) vodka into a small spray bottle. Mix in 10 drops of your blend (the whole recipe) and shake well. Spritz the air a few times wherever you want to bring in an invigorating and refreshing scent.
DIY projects: You can also use oil blends to scent natural bath and beauty products. Sometimes, you may need to double or triple the original blend until you get enough oil drops to meet the amount required in each recipe. Let me list a few ideas to get you started:
Best Woodsy Essential Oil Blends
Whether you're using a diffuser to create a get-away vibe, clean the air, or relax inside while dreaming of the woods, these forest-inspired essential oil blends can relax, reinvigorate, and refresh you. Each recipe yields 10 drops.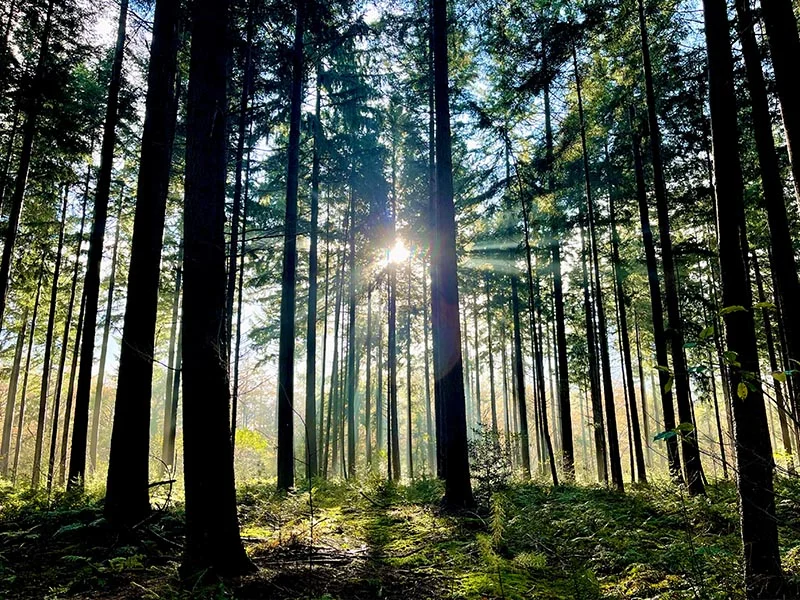 Forest Fresh
5 drops cedarwood
3 drops frankincense
2 drops rosemary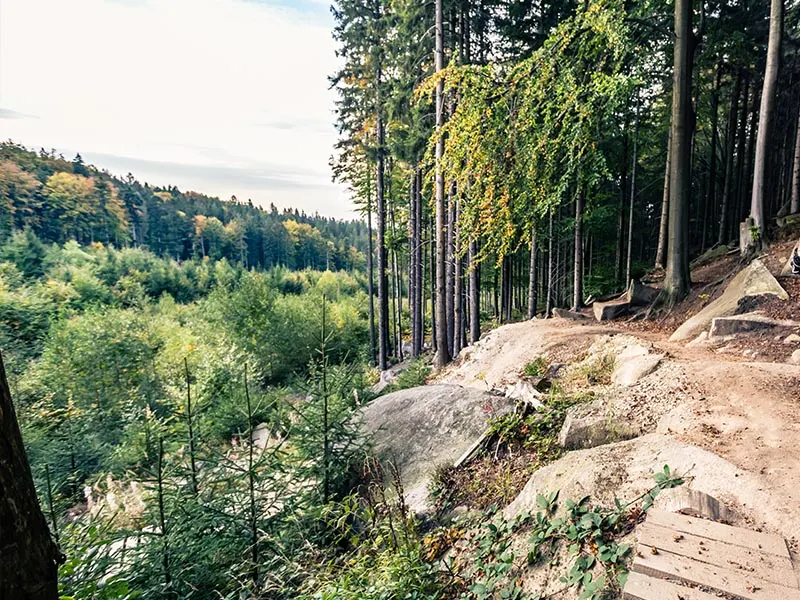 Retreat to Nature
4 drops Douglas fir
3 drops cedarwood
3 drops cypress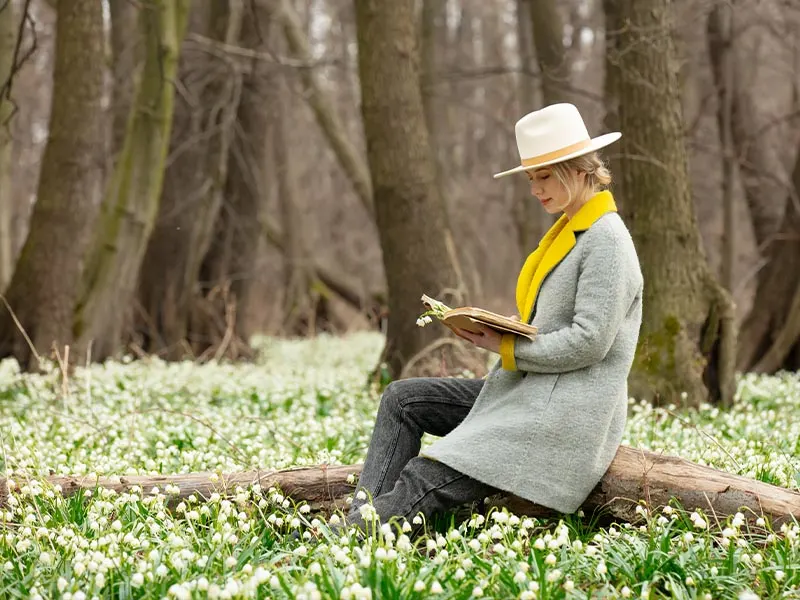 A Floral Grove
3 drops pine
3 drops ylang ylang
2 drops geranium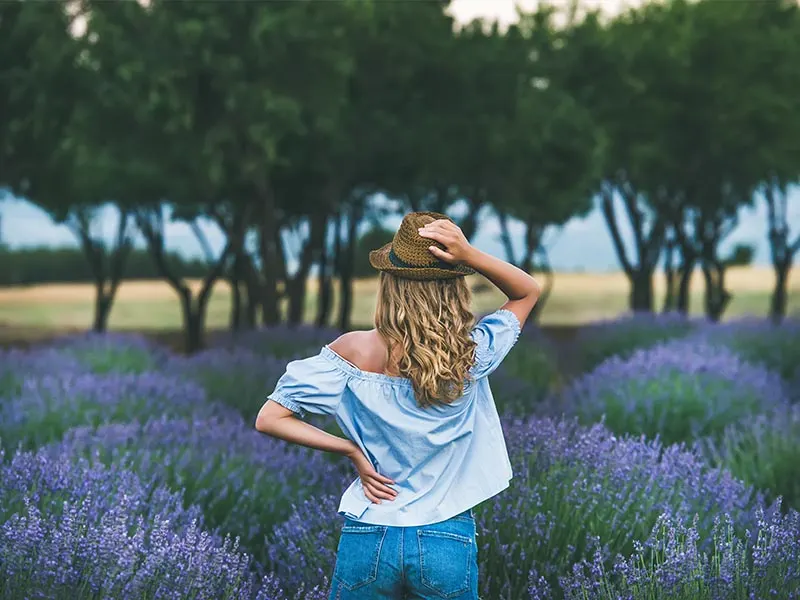 Lavender in the Woods
4 drops cedarwood
3 drops lavender
3 drops bergamot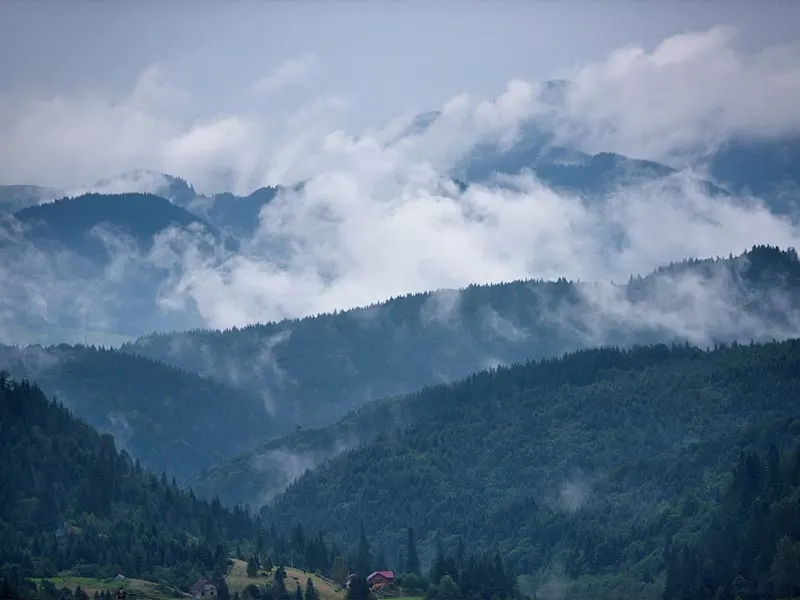 Calming Spirit
4 drops sandalwood
2 drops frankincense
2 drops neroli
2 drops ylang ylang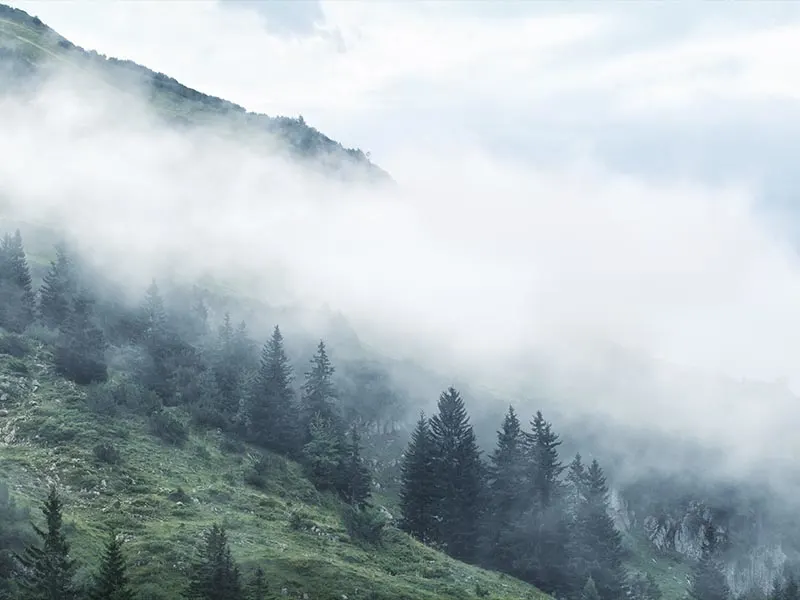 Mountain Seclusion
4 drops pine
3 drops grapefruit
2 drops eucalyptus
1 drops peppermint
Earthy Leaves
3 drops patchouli
3 drops cedarwood
2 drops cardamom
2 drops balsam fir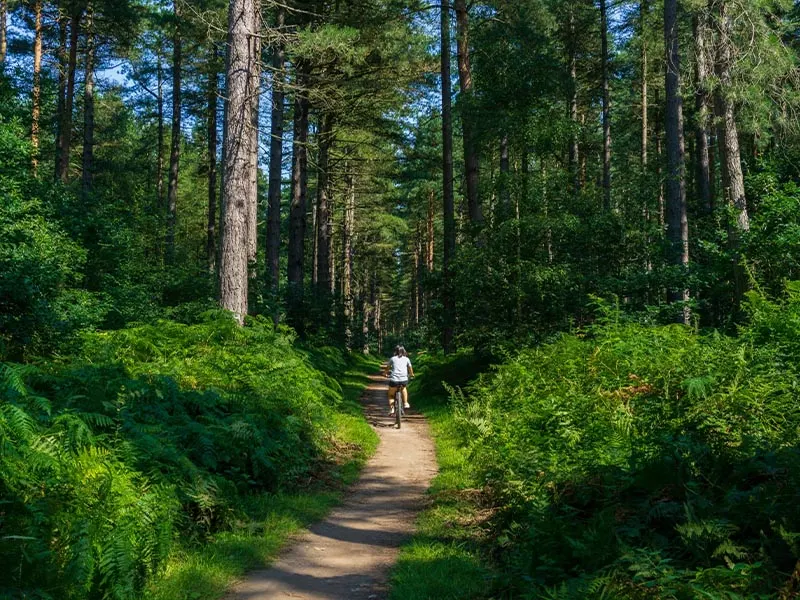 Clear Path
5 drops cypress
3 drops lemon
2 drops basil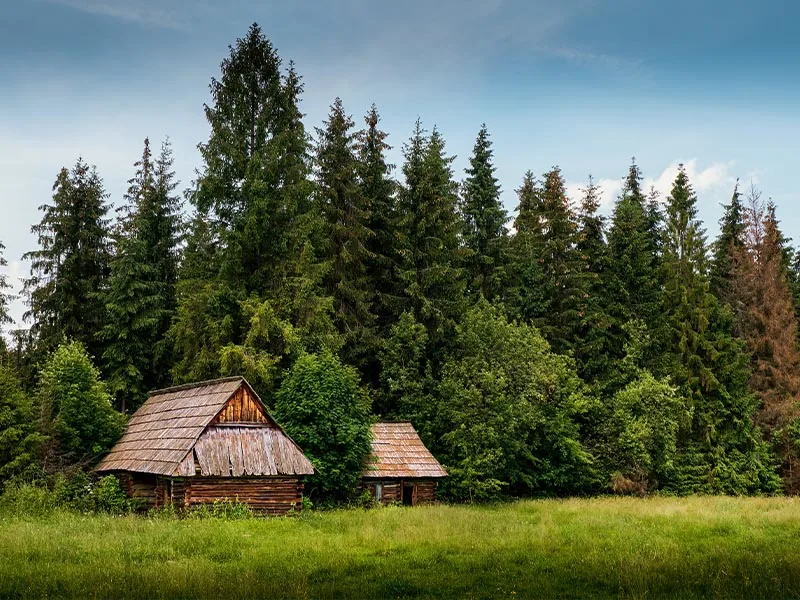 Cozy Log Cabin
4 drops balsam fir
2 drops cinnamon bark
2 drops clove
2 drops orange
For your convenience, I'll copy these recipes into a printable recipe card below. Please leave a 5-star rating if you like the blends!
More DIY Essential Oil Blends