Thanks to 5 ingredient dessert recipes, satiating a sweet tooth isn't complicated! So whether you are entertaining company or serving family dessert on Wednesday, these easy recipes are the ticket for simple yet delicious treats.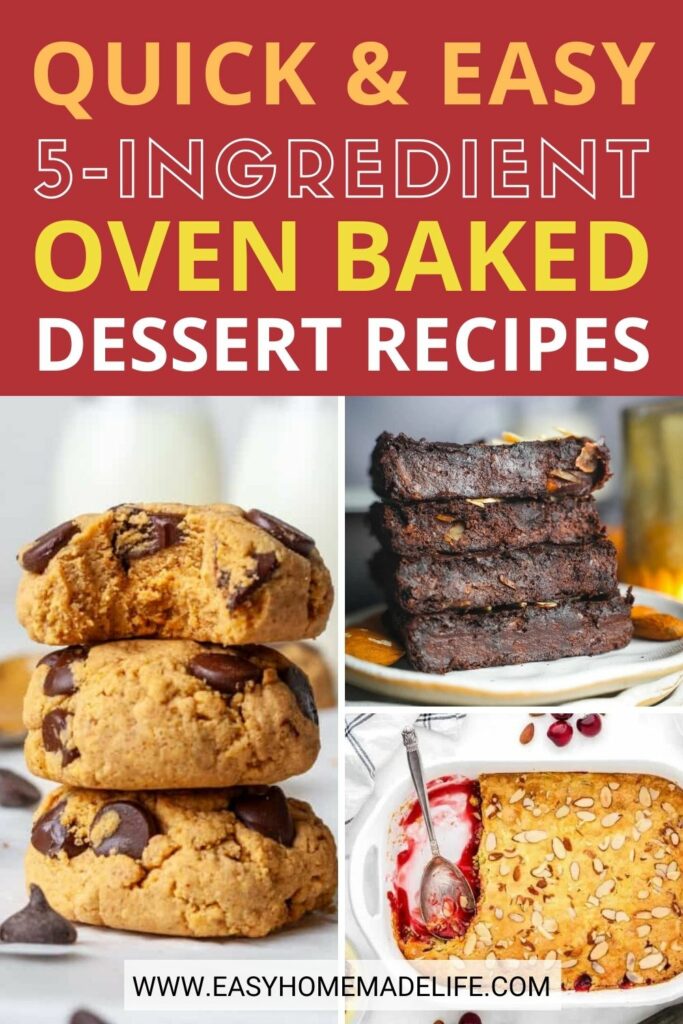 Easy Dessert Recipes to Make at Home
Are you looking for easy dessert recipes with limited ingredients? Look no further because we have a plethora of five-ingredient or less recipes to try!.
There is no need to trek to an expensive restaurant for fancy desserts like creme brulee or molten lava cake. Surprise! They are not fancy. Instead, you can make them yourself with ingredients you probably already have stocked in your kitchen.
I'm sure you will save so much money with these quick and easy ideas. Plus, they will help you rethink dessert. As in, brownies made from sweet potatoes? Yes. Cookies from a cake mix? Yes, ma'am.
Dive into the recipes below and let your imagination run. Any of these desserts can be yours with minimal effort!
How to Make Simple Dessert Recipes
Choose a sweet treat and note the five or fewer ingredients needed. You may already have them on hand. If not, get them at your local store. No specialty items are required.
There are no surprises in regards to kitchen equipment either. If you are making cookies, you'll need a cookie sheet. For a dump cake, you can't be without a baking dish. At most, you'll need a hand mixer if you are going for the Flourless Chocolate Torte.
Simple desserts are ready to eat in much less than an hour!
Save these recipes and add them to your meal plan app today so that you can stay on track!
More Quick and Easy 5-Ingredient Recipes