DIY Makeup Recipes are here to save you money, make you more beautiful, and reduce exposure to potentially toxic chemical compounds. These recipes with all-natural ingredients are easy to make and budget-friendly! Each project opens up a door to being more self-sufficiently fabulous.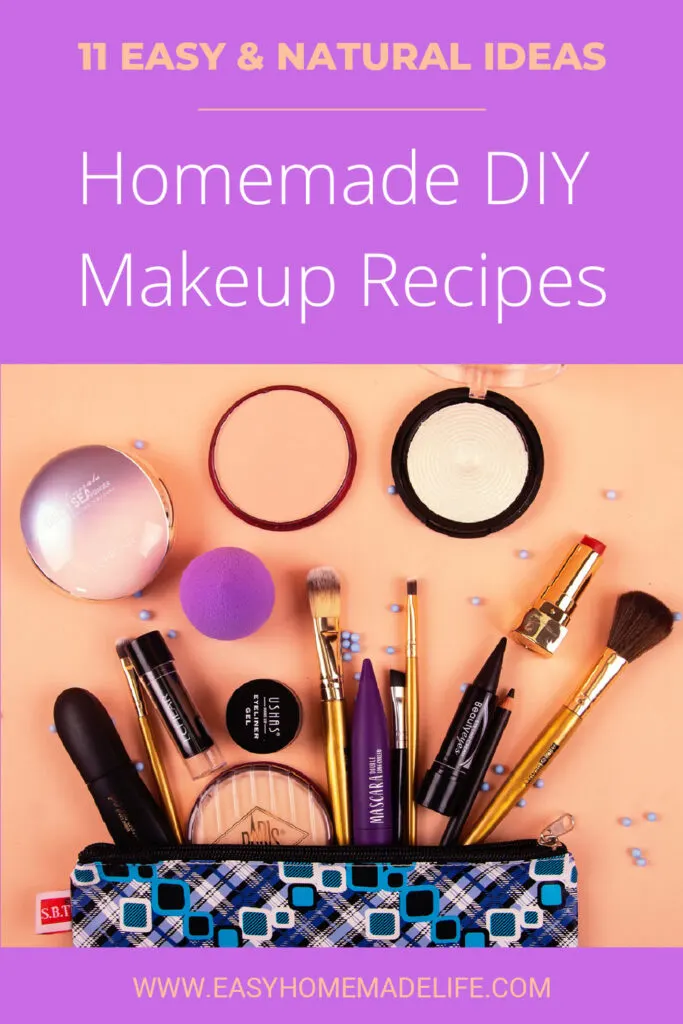 Non-Toxic All-Natural Makeup Ideas
Unfortunately, all too often, our beauty products contain harsh chemicals. Organizations like Campaign for Safe Cosmetics, the Environmental Working Group, and American Testing Lab have done the hard work of analyzing and recording common ingredients found in makeup and cosmetics. Many ingredients seem to pose little risk. However, exposure to some components may link to serious side effects worth knowing about.
Beauty products may seem glamorous, but who wants to apply toxins to your face every day? It's just not worth the risk.
Make natural makeup so you know that what you are using is the good stuff. For other natural beauty products, and to prep your face for makeup, take a look at our Pumpkin Spice Facial Scrub Recipe, and for the lips, our DIY Brown Sugar Lip Scrub.
How Do You Make Makeup From Scratch?
You can get almost everything you need for these natural makeup recipes from the health food store. Many of the ingredients may already be in your kitchen!
Homemade makeup is a fantastic way to cut costs and waste. In addition to using inexpensive ingredients, you can also reuse empty makeup containers for storing homemade products. Reusing containers helps reduce the use of plastic and packaging.
These recipes require mixing and whisking the ingredients together to get the right consistency. Simple, everyday tools like a whisk, mixing bowls, and spoons are usually all you need. There is a lot of room for play and customizing scents while you give your whole self-care routine a makeover with natural options.
More Easy Homemade Beauty Ideas
Men need face care too, don't leave them out of the beauty regimen! Try this Beard Balm recipe to beautify even the most unruly beard.