Clear the slate of your office and pump the productivity with 6 Home Office Organization Ideas. These tried and true tips will bring peace to the mental headquarters of your home with effective systems and DIY solutions.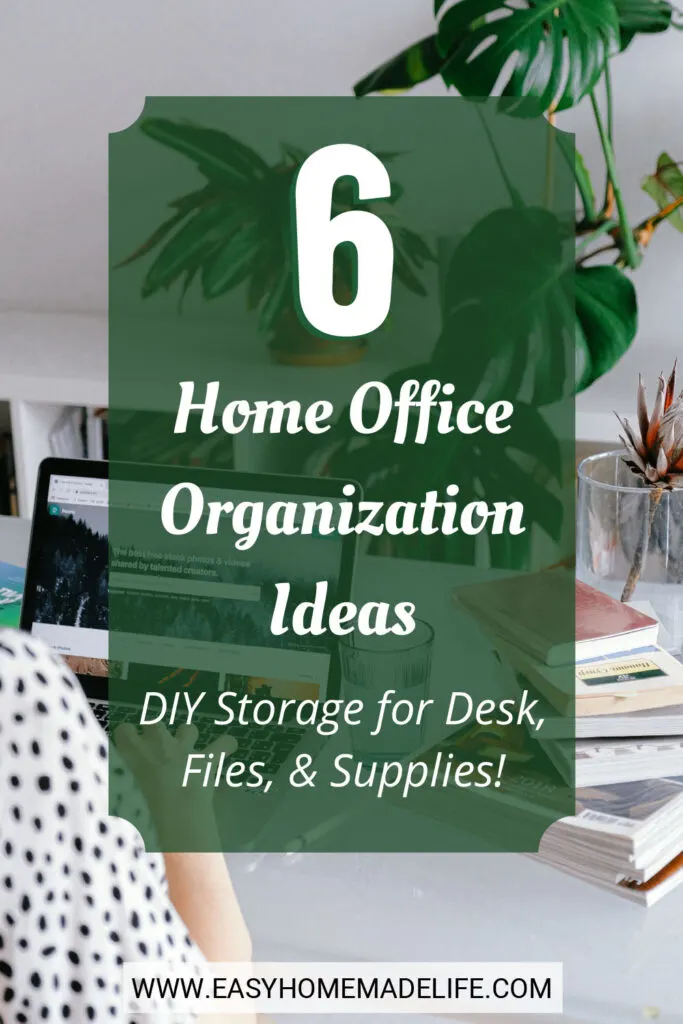 How to Organize a Home Office
Are you looking for ideas on organizing office supplies and managing piles of paper? Good for you for taking control of this aspect of your life!
This collection of ideas is an inspiring read before wiping drawers clean and putting new organizational strategies in place. Knowing how to organize office supplies makes a big difference in the day-to-day experience of using a home office.
Walking into a messy room immediately makes everything harder. Processing distractions around you will cost you extra brainpower that could better be spent on productivity instead.
There are office desk drawer organizers, origami pencil holders, and professional methods for organization here at your fingertips. These six ideas are simply golden and will help transform your space with functionality and style. Manage your things in no time by trying these simple clutter solutions!
DIY Office Organization
Before starting, all you need is the desire to try. Whether it's a home office desk organization or a filing system you're after, brace yourself because setting it up it may be easier than you think.
The steps are simple and systematic, so there is no need for overwhelm. Plus, there's a big reward at the end of the process. Carving out time for bringing more order to your life is always worth the effort.
You may already have many of the things needed for these DIY projects. If not, it's relatively to buy a few organizational tools on Amazon or at a local retailer.
Start by clearing out the clutter and creating space for more ease and functionality in your office. Once you have decluttered, put like things with like, and implemented your filing systems. Finally, stand back and marvel at your organizational skills!
More Easy Home Organization Ideas