An iced americano is a simple yet bold beverage with brewed coffee. It is a lovely way of getting an afternoon boost and the perfect antidote to a hot and tiring day! With only three ingredients, it's the easiest coffee recipe ever. Choose the traditional way of serving without milk or sugar, or add a splash of cream and sugar.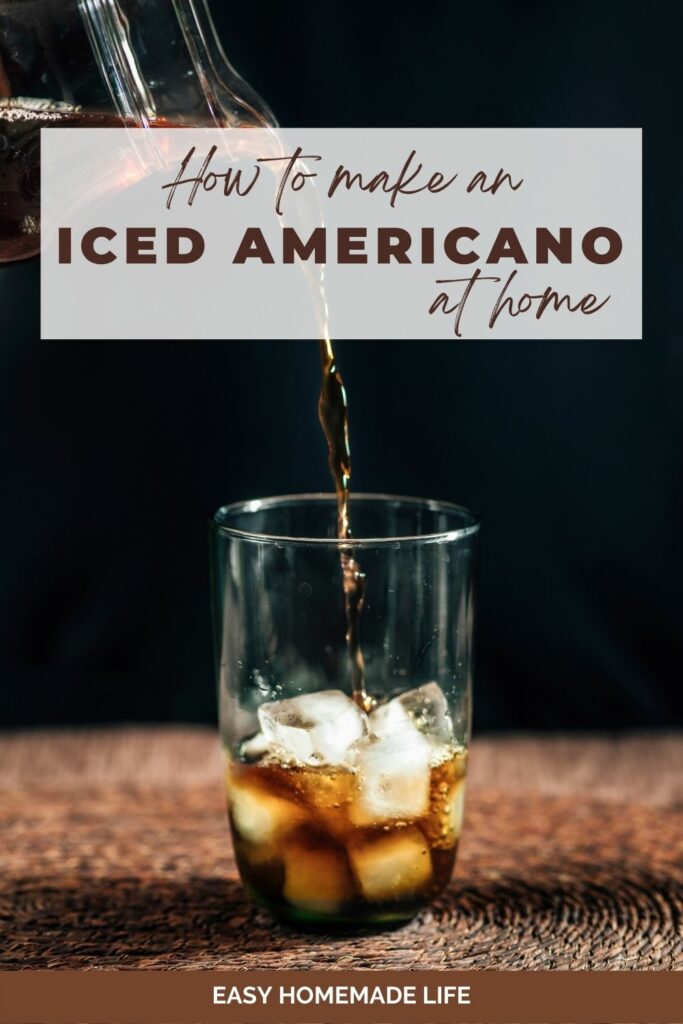 What is the difference between black coffee and an Americano?
Though they seem similar, black coffee and an Americano are two coffee drinks that are a world apart. The major difference lies in the method. A true Americano is made with an espresso machine, whereas black coffee uses a coffee pot.
One way to tell an Americano and an Iced Coffee apart without tasting them is the "crema." Crema is what gives authentic espresso a golden brown, almost creamy layer that floats on top.
Lastly, there is a difference in caffeine content between espresso and brewed coffee. One shot of espresso is about 64 mg less caffeine than a classic cup of joe. Therefore, there is less caffeine in your Americano per serving, unless you make a double shot.
Enjoy a tall, robust iced americano with you and your friends as a treat after a full week of work or as you all relax by the pool. You may develop such a liking for iced americanos that it becomes one of your favorite coffee recipes.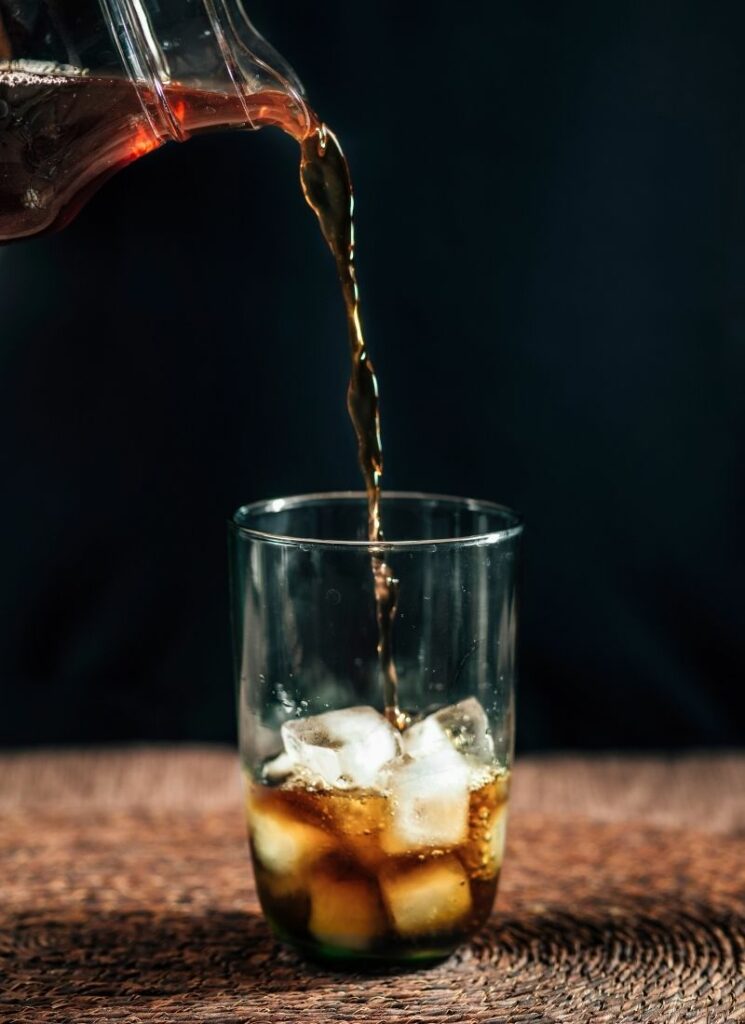 How to Make an Iced Americano Recipe at Home
Bring the cafe home with one of the most simple and satisfying coffee recipes out there. The Iced Americano is a refreshing espresso drink that can be yours in five minutes. You'll save so much money by making this Starbucks favorite at home!
Ingredients
Ice cubes – Anywhere from a few, to a whole glass full will do.
Cold water – Filtered is best.
Espresso – Choose your favorite dark, medium, or blonde roast.
Sweeten with a few spoonfuls of sugar if so desired.
Although Americanos are traditionally dairy-free, you could serve it as an iced latte by adding a splash of your favorite milk. Dairy-free options like coconut milk or almond milk are delicious, as is whole milk.
Step by Step Directions
Add ice to a cup.
Fill with cold, filtered water.
Top with espresso shots and serve immediately.
Begin by brewing your favorite coffee roast in an espresso machine. If you don't have an espresso machine, use a french press instead.
Prepare a glass so it is ready and waiting with ice cubes already in it. Pour cold water over the ice cubes leaving room for your desired amount of espresso. Then, top off the drink with 1, 2, or up to 3 shots of espresso.
I use filtered water because it has the best flavor.
Typically, the drink is equal parts espresso to water so for 2 shots (88 mL) of espresso, you add 88mL of water. Add more water to less espresso for a smoother flavor. Some baristas dilute an iced americano with up to three parts water. You'll know how you like it best.
Freeze leftover liquid in an ice cube tray and blend it later with vanilla ice cream and milk into an espresso-flavored milkshake. Yum!
If you drink espresso in the morning, make extra espresso and keep it waiting in the fridge for the afternoon.
Save this recipe in your meal plan app, so you can stay on track with easy meal prep!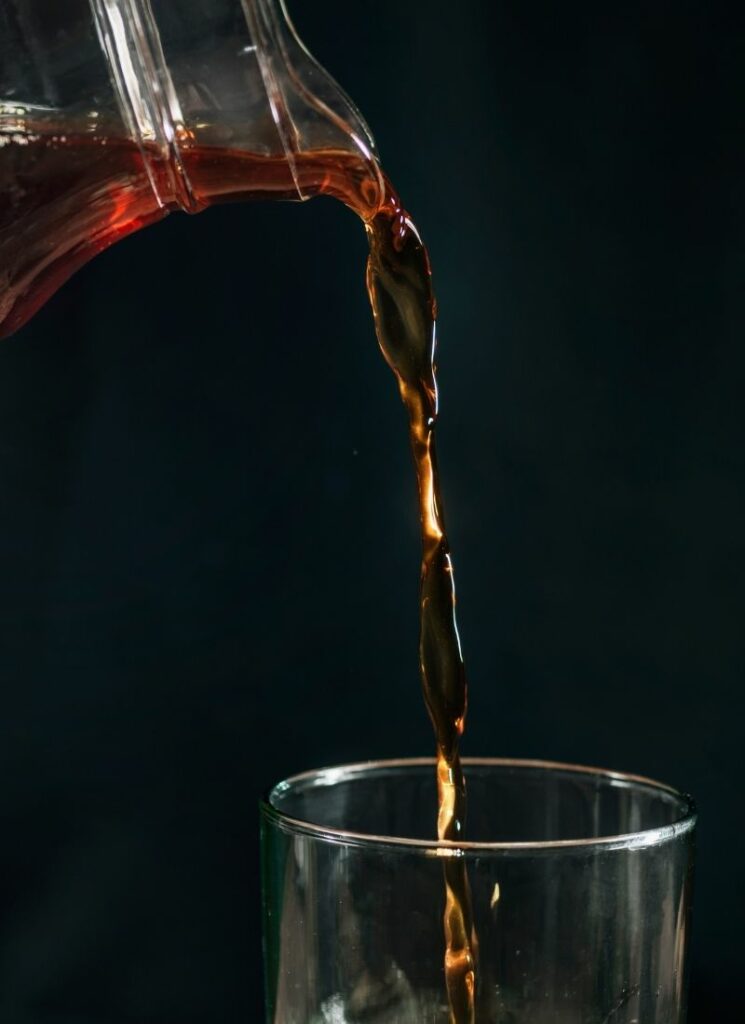 Homemade Iced Americano Calories
A 12-ounce tall Iced Americano from Starbucks (1 serving) contains 2g total carbs, 2g net carbs, 0g fat, 1g protein, and 10 calories. Your homemade version will have comparable nutrition.
In addition to being low-calorie, this easy coffee drink is also naturally sugar-free, dairy-free, low-carb, vegetarian, vegan, gluten-free, keto, and great for any diet.
Of course, if you add sugar or milk, that will affect the calories and you will need to adjust accordingly.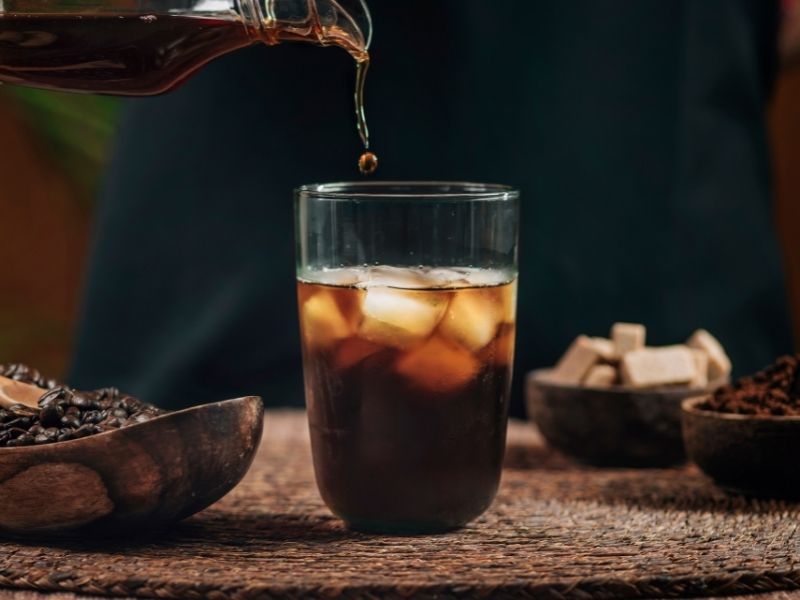 Iced Americano Coffee Recipe FAQ
I understand you might have some questions, particularly if iced coffee drinks are new to you or you've never worked with strong espresso before. Let me answer some common queries and clarify the process for you.
How many cups of coffee are equal to one shot of espresso?
While the amount of caffeine is roughly equal in one 12-ounce cup of coffee and a single shot of espresso, there is approximately 64mg more caffeine in a cup of brewed coffee.
What is the difference between Americano and filtered coffees?
he preparation process is the main difference between an Americano and filtered coffee. An Americano is made by adding water to espresso, whereas filtered coffee is generally made in a coffee maker.
Is cold coffee good to start your day?
The verdict is out on whether coffee is the healthiest way to start the day or not. Some studies show that consuming caffeine can elevate the stress hormone, cortisol. Others say coffee has health-producing benefits and boosts the body's metabolic rate which helps burn fat.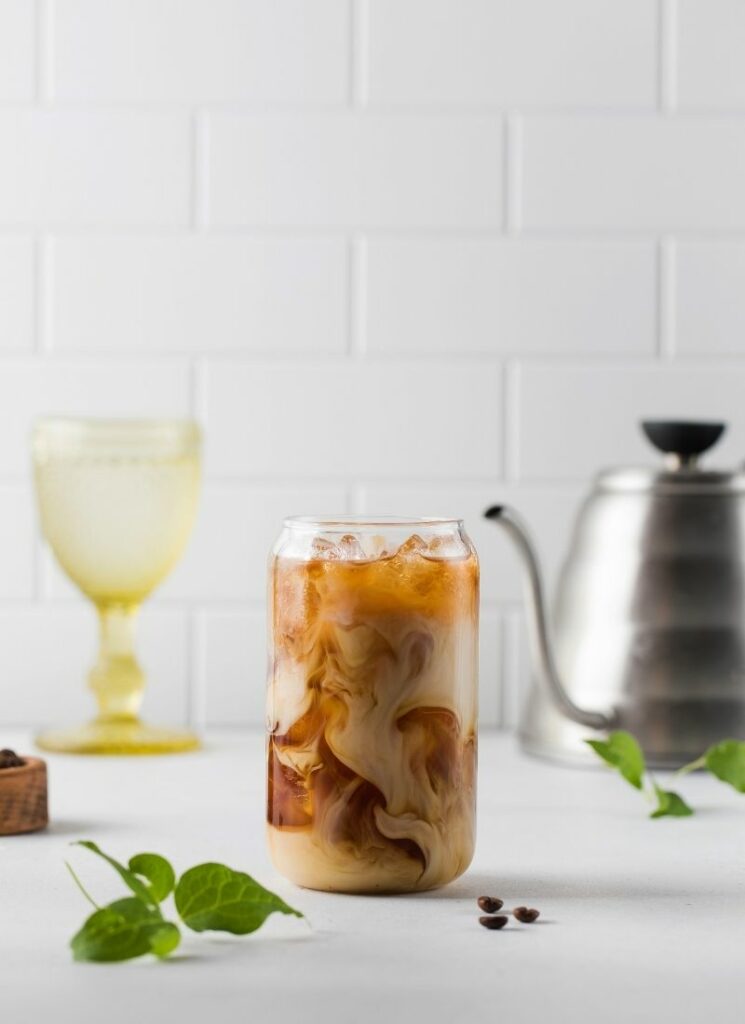 More Easy Breakfast Ideas
More Easy Copycat Recipes
Sources: