Simplify your mornings with quick everyday breakfast ideas made with ordinary ingredients. These 6 new recipes give you a new idea for every day of the week except for Saturday, so you don't disrupt an obligatory pancake breakfast!
From-Scratch Breakfast Recipes
Homemade is always best!
When you make your meals at home, you can avoid hidden sugars, preservatives, and artificial flavors.
Plus, eating in the comfort of your own home is undeniably enjoyable.
Don't let from-scratch cooking be a head-scratcher for you. There are an abundance of great ideas once you start looking.
I'll outline a few here so you can build your skills as you learn.
If you have children at home, encourage them to learn how to cook breakfast with you! It's very rewarding to see a 12-year-old step up and make their own food. Maybe they will take over and start making yours too!
How to Make A Quick Everyday Breakfast
Breakfast doesn't need to be a hurdle in your life!
Having a few simple staple ingredients on hand will make your morning prep smooth.
Use these ingredients as a base for homemade breakfasts.
Then, mix and match dried fruit, nuts, shredded coconut, and fresh seasonal fruit with each one in turn.
Drizzling honey and peanut butter or other nut butter on top of the dish is a great way to finish it off.
You can crank out so many variations from the same shopping list over and over again.
Expand your list of ideas by learning all the different ways to cook an egg. Make boiled eggs, poached eggs, scrambled eggs, or fried eggs and serve with different fruit every season.
Add the recipes below to your meal plan app today!
6 Quick Everyday Breakfast Ideas for Busy Mornings
Traditional breakfast ingredients like eggs, bread, and oats take on new life in these recipes. You'll love these quick meals, made in less than 10 minutes and with a maximum of 7 simple ingredients.
More Easy Breakfast Ideas
5 Super Easy Brunch Ideas for Fall
5 Make-Ahead Breakfasts For Weekly Meal Prep
5 Slow Cooker Oatmeal Porridge Recipes for Cold Weather Mornings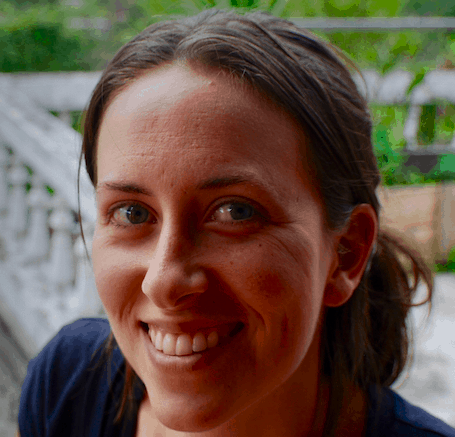 Meet Jessica Haggard
Jessica Haggard created Easy Homemade Life to share no-fail ideas with thrifty creative homemakers. As a busy homeschooling, homesteading, entrepreneurial mom herself, she strives to curate a collection of only the BEST tried-and-true homemade ideas so you can make memorable and meaningful things in your home.
Learn more about Jessica…