No-Boil Mac and Cheese Recipes are important alternatives to stovetop and baked Mac and cheese. The "set-and-forget" approach to Crock-Pot and Instant pot options make dinner super easy to prep. Maximizing kitchen space is particularly helpful during the winter holidays when the stove and oven are in high demand!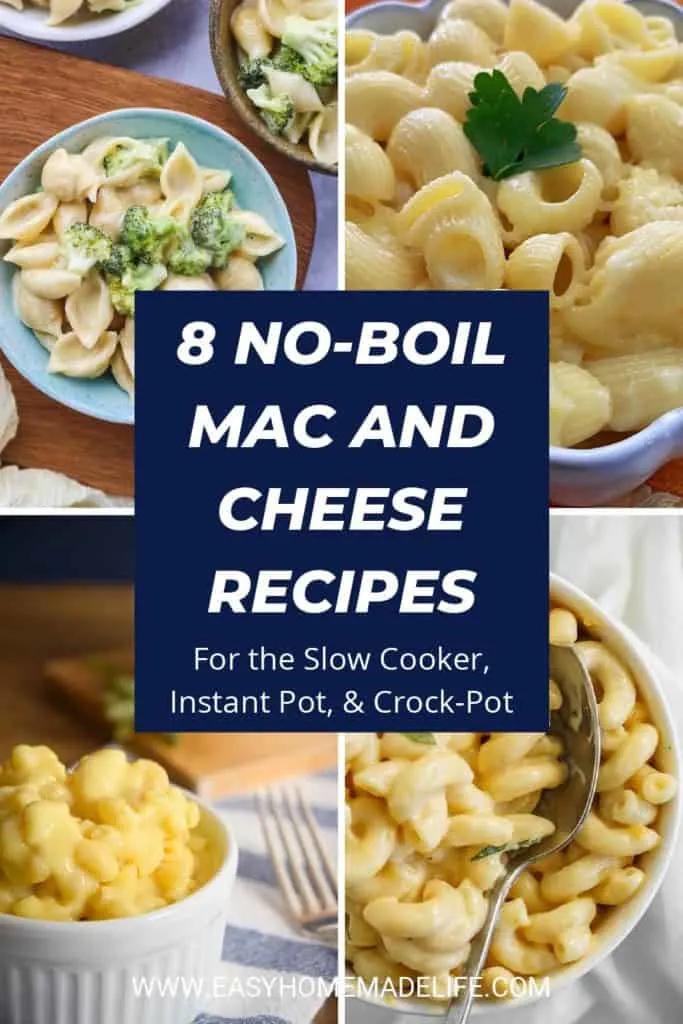 The Easiest Way to Make Family-Friendly Mac and Cheese
Mac and cheese is one of the most popular American dishes.
It's super kid-friendly and tastes delicious. Who can resist pasta covered with cheese sauce?
Some people aren't very confident with their cooking skills and stress about the water boiling over or cooking the pasta too long. If that sounds like you, don't despair, I have a tip!
Follow a "no-boil Mac and cheese recipe"!
No-boil means no stovetop. Instead, you employ the aid of a kitchen appliance like a slow cooker (Crock-Pot) or Instant Pot rather than following the traditional stovetop Mac and cheese technique.
Slow cooker Mac and cheese is also a great hands-free way to cook dinner! Just dump all the ingredients in the pot, turn it on, and walk away. You can be out of the kitchen while dinner heats up.
How to Make Homemade Mac and Cheese
Every homemade Mac and cheese recipe includes cooked pasta mixed into cheese sauce.
Usually, elbow macaroni is the pasta of choice. Sometimes you cook the pasta first and then pour the sauce over it. Other times you cook them together in the same pot.
You can also make baked Mac and cheese recipes, but that's for another day!
Today, we're learning how to make Mac and cheese in our favorite kitchen appliances: Crock-Pot, slow cooker, and Instant Pot. I even found recipes for an air fryer and an electric skillet!
Save these recipes and add them to your meal plan app today.
Mac and Cheese Recipes For the Slow Cooker, Instant Pot, & Crockpot
Find your family's new favorite recipe in this collection of easy homemade no-boil Mac and cheese recipes! They are the perfect alternative to stovetop cooking.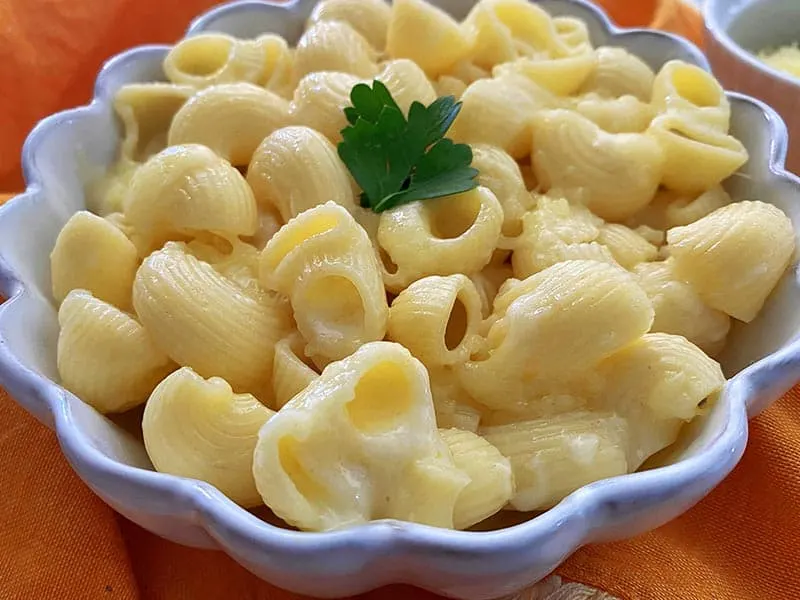 Instant Pot Mac and Cheese
Follow along for a quick (12 minute!) recipe that makes perfectly cooked Mac and cheese in an Instant Pot. Take your dish to the next level with an optional breadcrumb topping! (Via Corrie Cooks)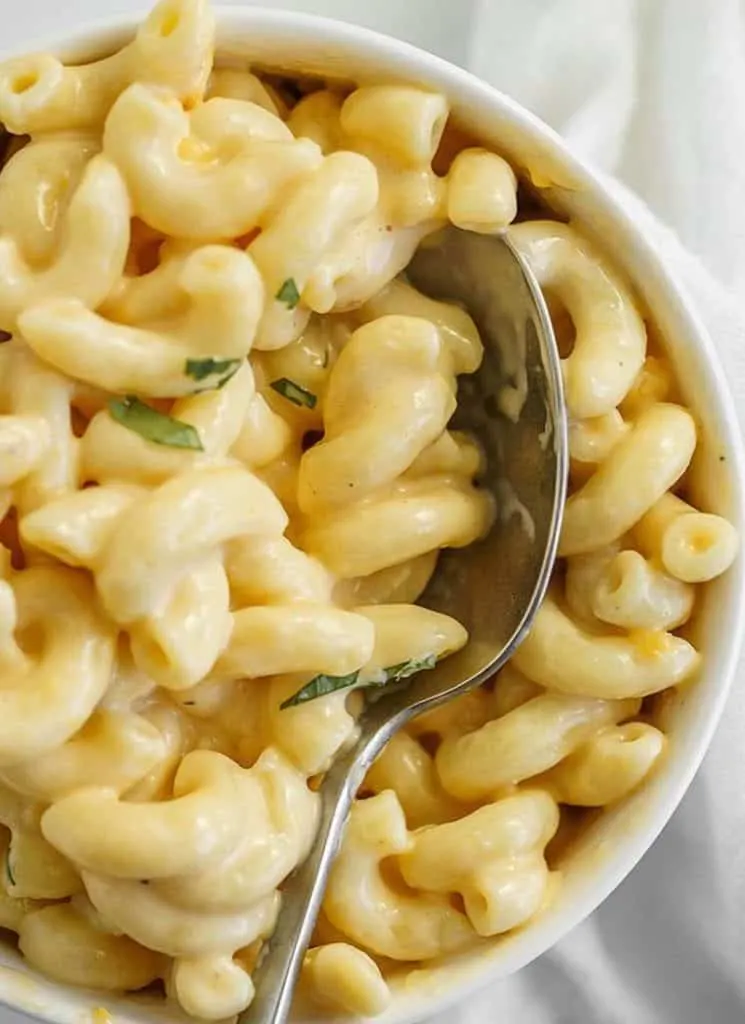 The BEST EVER Instant Pot Creamy Macaroni and Cheese
Master making this cheesy comfort food with a secret (spicy) ingredient. Can you guess it? It's smoothed over with cream cheese, butter, and half and half, so you get the perfect combo of creaminess with a punch of flavor. (Via XOXO Bella)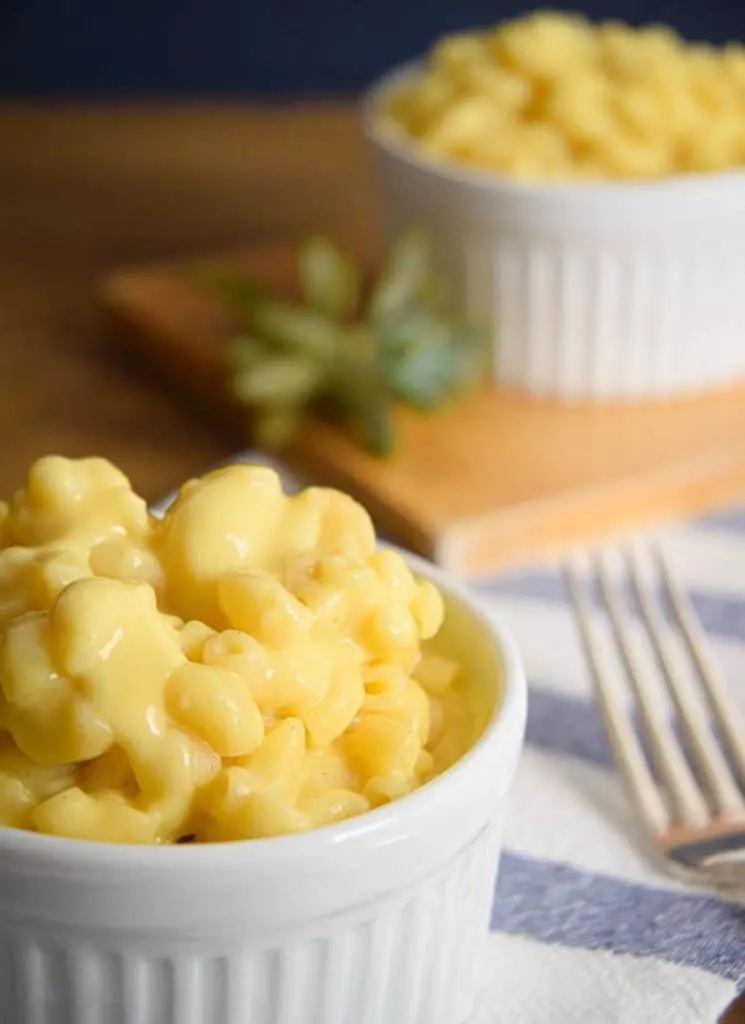 Electric Skillet Mac and Cheese
Kitchen appliances are cool when they work, but I know it can be hard to adapt recipes between all the nifty gadgets. If you have an electric skillet, you need to try this recipe! It's simple, delicious, and made just for you. (Via In The Kitchen)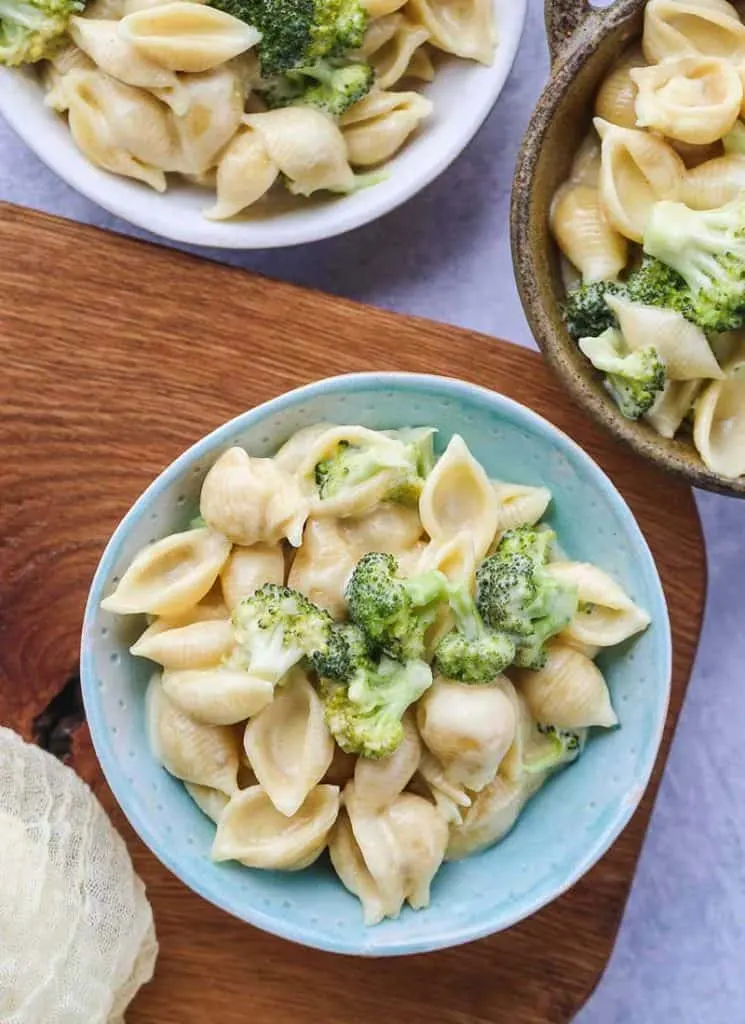 Instant Pot Broccoli Mac and Cheese
Add a splash of green by tossing fresh broccoli florets into your Instant Pot Mac and cheese! How can picky eaters refuse broccoli when it's covered in a velvety cheese sauce? I don't think they can! (Via Little Sunny Kitchen)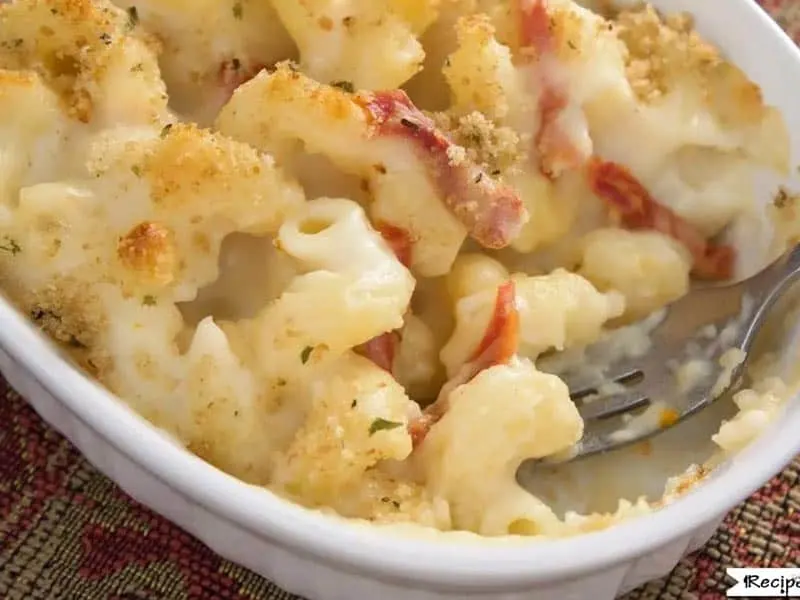 Air Fryer Mac and Cheese
Did you ever think to make Mac and cheese in an air fryer? To all the nay-sayers out there, it can be done! Be careful because this could be your next addiction. Air fryer Mac and cheese is even better than oven-baked! (Via Recipe This)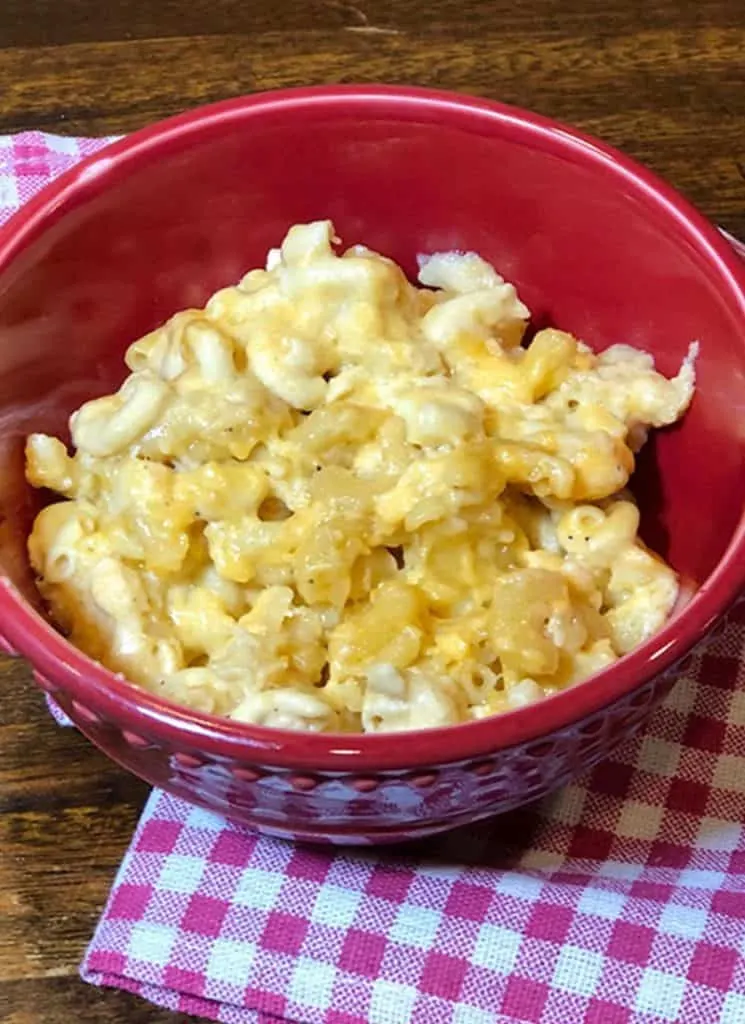 No Boil Crockpot Mac and Cheese
You know one of the biggest problems I have during the winter holidays? My oven is always full! I'll remember to make a Crockpot Mac and cheese this year and have one less thing in the oven. Plus, if you have a Crockpot with a travel-safe lid, this is an ideal recipe to take to any gathering or Friendsgiving meal! (Via Two Pink Peonies)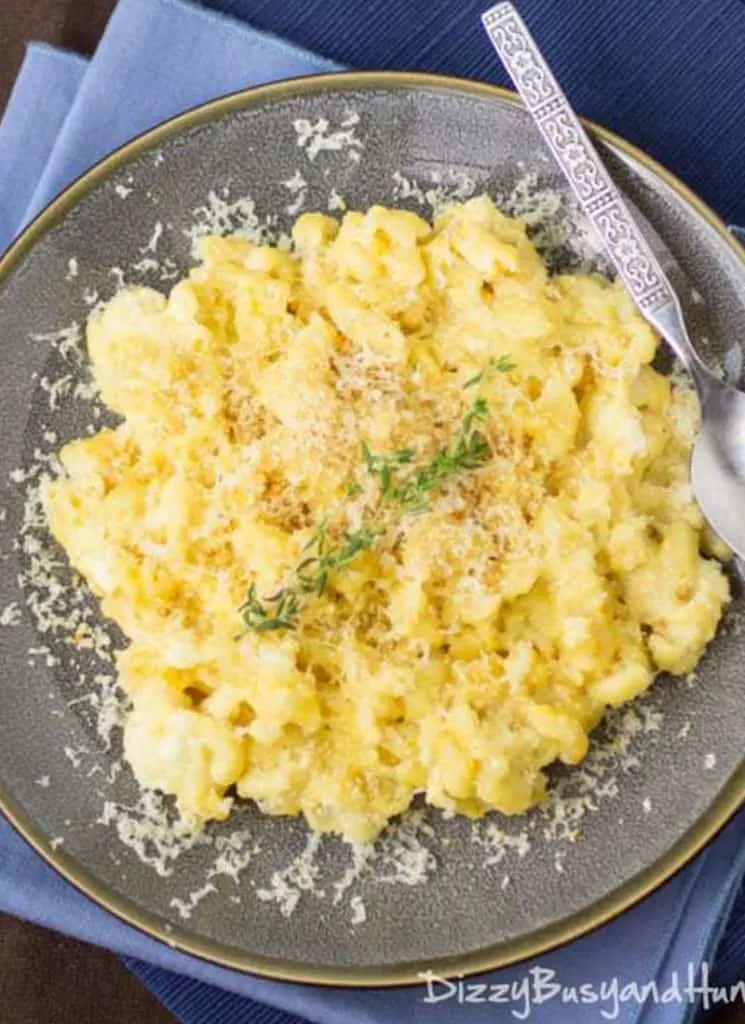 Slow Cooker Cauliflower Mac and Cheese
Suppose the Broccoli Mac and Cheese above won't please the vegetable-phobes in your house. Surely this Mac and cheese with cauliflower will! After all, you can't tell the difference between cauliflower and pasta once they are both covered with thick cheese sauce. (Via Dizzy, Busy, & Hungry)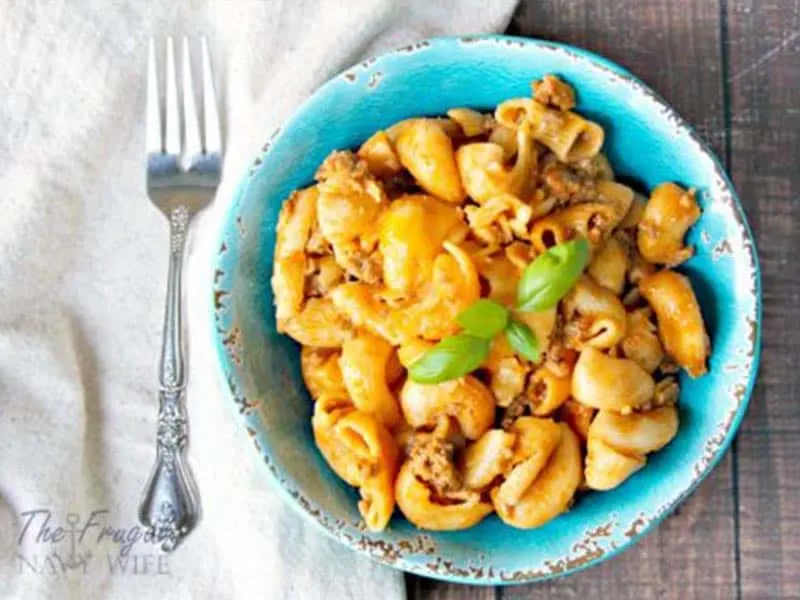 Instant Pot Cheeseburger Mac and Cheese
Here's the best of two worlds. Can't choose between a cheeseburger or cheesy pasta? Combine them into one dish, of course! The extra protein in this recipe transforms a typical side dish into a full-blown entree. (Via The Frugal Navy Wife)
More Easy Homemade Mac and Cheese Recipes
Love homemade pasta dinners? Try 12 Quick and Easy Pasta Recipes with Few Ingredients!