A DIY tanning bed cleaner will clean surface buildup, so the light rays never get blocked and sanitize, so microbes don't transfer between users. Making a natural cleaner is easy with just 3 ingredients: distilled water, vinegar, and essential oils. Mix them in a spray bottle, add a label, and store it in a convent place to use after each tanning session.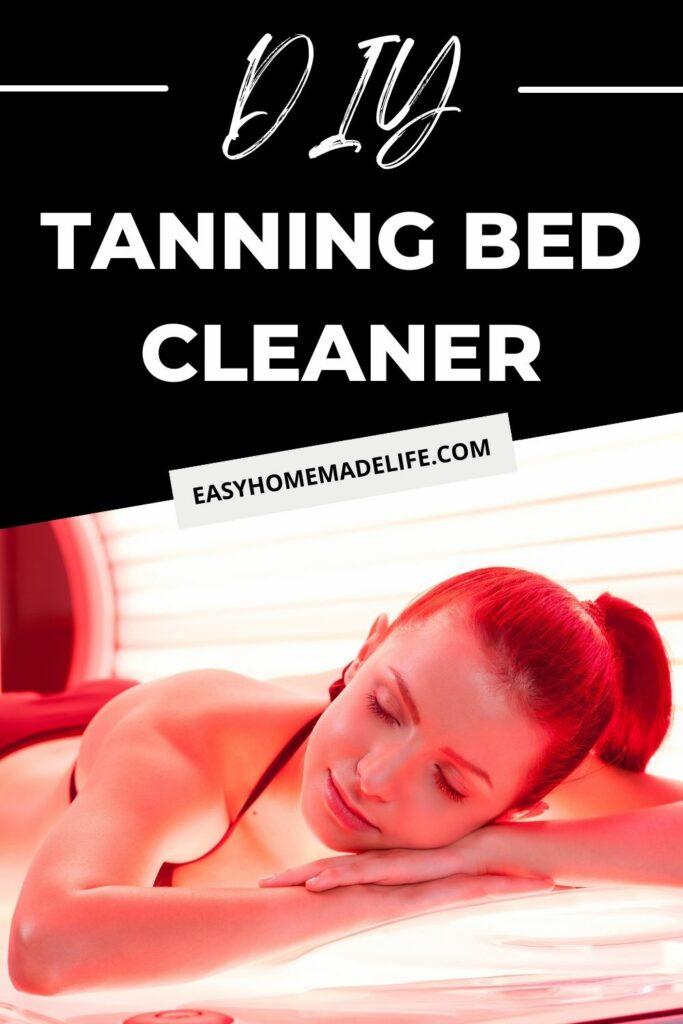 How to Make Homemade Tanning Bed Cleaner
When it comes to cleaners, the biggest concern is over the sensitivity of the acrylic surface. Since some cleaning products can degrade this material, it is important to choose wisely. Avoid using alcohol or ammonia because those could harm your acrylic and negatively impact overall machine performance. That means Windex is out! Use this chemical-free yet effective natural formula instead. It won't cause fading or produce a dingy, cloudy film over the acrylic.
Gather 3 ingredients, and you'll have a homemade tanning bed sanitizer ready in 10 minutes or less! It's a great way to repurpose everyday household ingredients you probably already have. You'll save a lot of money when you stop buying commercial options too. This is an easy and cheap alternative!
Making a homemade DIY All Purpose Cleaner and Homemade Shower Cleaner are easy home and office cleaners to add your collection.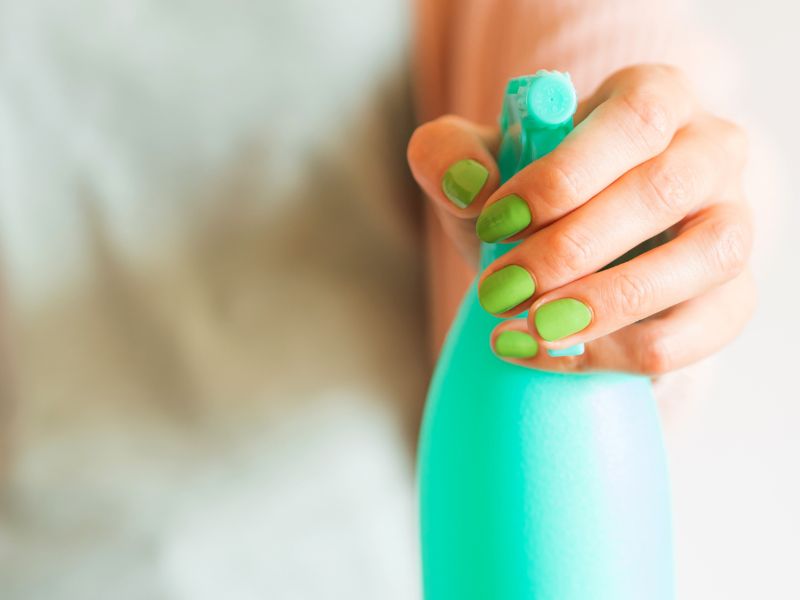 Ingredients
Distilled water – a type of purified water where impurities and contaminants are removed.
Distilled white vinegar – due to its acidity, vinegar effectively kills mold, bacteria and germs. (1, 2)
Essential oils – I favor tea tree and lemon oil mixed together as a powerful natural deodorizer and disinfectant. Tea tree oil is proven to be antimicrobial and antiseptic. It is a safe organic way to work against bacteria and fungi. (3, 4). Likewise, lemon oil is also antimicrobial and popular for treating skin diseases in the dermatology field. (5)
Distilled water and white vinegar are available at most grocery stores. I suggest buying quality, therapeutic grade essential oils through the links above if you don't already have some.
Materials
Spray bottle – store the solution in a spray bottle because it is the easiest container to use and you can clean all surfaces quickly. Buy a new bottle or recycle an old one you already have.
Funnel – option, but help avoid spilling while you add ingredients to the bottle.
Label – you wouldn't want to forget what this is or mix it up with something else! Adhesive labels or chalkboard labels both work well.
Permanent marker – make the text big and bold, so there's no confusion! If you use a chalkboard label, you'll want a chalk pen.
Step-By-Step Directions
Combine all ingredients. First, mix a 1:1 ratio of water to vinegar in a spray bottle. Next, drop the essential oil(s) into the bottle. Then, tighten the spray nozzle and shake to combine well.
Label the bottle. Add your label and mark the name clearly. Store it in a cool, dry cupboard with other cleaning supplies. Keep out of reach from children. It won't expire, so you can use it for months until it runs out.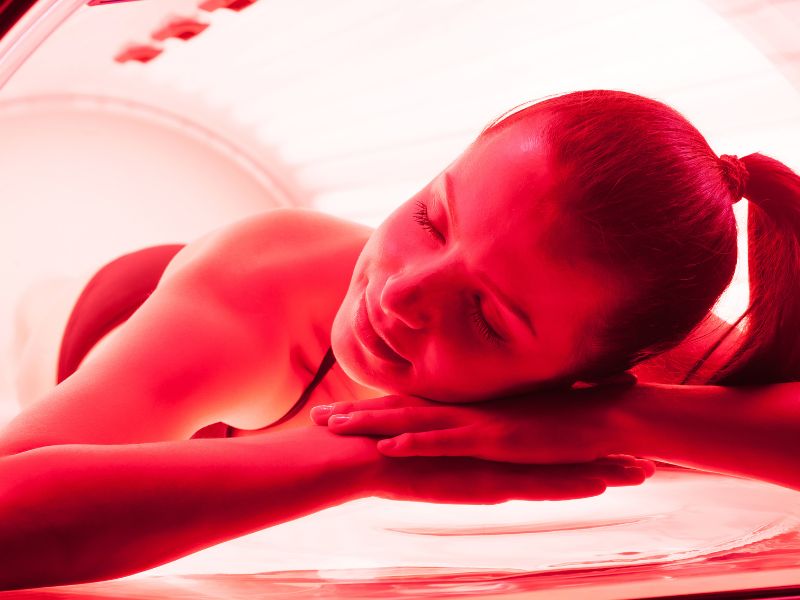 How to Properly Clean a Tanning Bed
Now that you have a cleaning solution, you might wonder how to clean a tanning bed.
Follow these directions for a quick wipe down after each use. It will only take 5 minutes.
To begin, give the bottle a quick shake each time before use. Now, prepare the tanning bed by wiping the dust off all exterior surfaces with a microfiber cloth. I suggest a microfiber cloth or a feather duster because they won't accidentally scratch the acrylic coating. That would be the worst mistake!
Next, distribute the cleaning solution evenly all over the bed. Spray it down generously and leave to sit for 60 seconds. Finally, wipe the moisture off with a paper towel or cloth. You may or may not want to wear rubber cleaning gloves while doing this. That's up to you.
HomeQuicks gives a step-by-step tutorial for a deep clean that disassembles the covers and lamps in addition to cleaning the ballast tray and fans. You can do this once a year.
What to use to clean a tanning bed?
You'll need two microfiber cloths, a spray bottle, a cleaning solution, and optional rubber cleaning gloves anytime you clean a tanning bed.
What to clean a tanning bed with?
The best tanning bed cleaner cleans dirt, dust, dead skin cells, and tanning lotion off the outer surfaces. It can also eliminate germs that may be left behind. This DIY recipe checks all those boxes.
What to use to clean a tanning bed at home?
You can use this tanning bed disinfectant for home use – it's perfect! Of course, disinfecting might not be a priority since you, or maybe you and a few close friends, are the only ones using the bed. Even so, there's nothing wrong with using essential oils in the spray. In addition to sanitizing, they also give a great scent.
More DIY Products with Antibacterial Oils