Would you like to maximize your space and time for homeschooling your children? Then, check out these Homeschool Organization Ideas. Get inspired with easy tips while staying on a budget, and everyone will benefit from a more orderly space.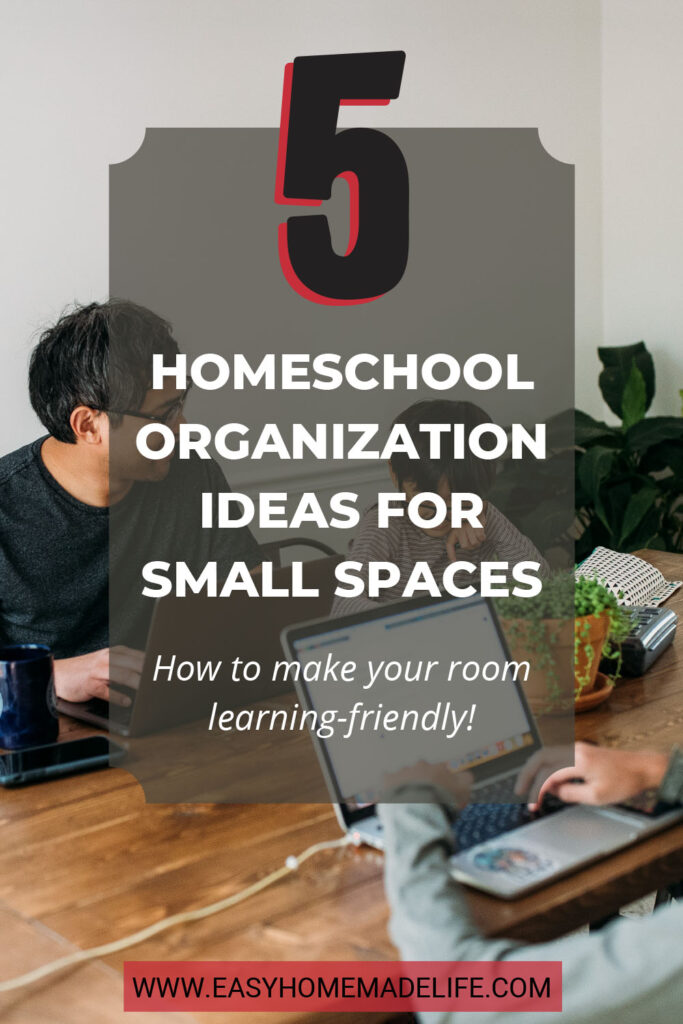 Easy Homeschool Room Organization
These ideas will help streamline your homeschool room. They are free or cheap and, of course, easy!
Walk into your homeschool room and dive straight into learning – that's the goal! Your kids will love the personalized space, and you'll love the efficiency of having a nice and tidy workspace.
The free tools and ideas provided here make organizing homeschool supplies simple by eliminating the overwhelm. For instance, learn how easy bookbinding can help sort, group, and consolidate loose papers, finished work, and all the various printables that you've accumulated over the years.
Making a system for keeping the place clean helps you and sets a positive example for your children. Every homemaker needs to know how to maintain an orderly space. What better motivation do you need? Go, mama!
How to Organize Your Homeschool
Fortunately, the simple (and free!) tips linked below can make all the difference for all of us on a shoestring budget. Armed with printables, a solid mental state, and some essential strategies, you can successfully transform a place of clutter into an education treasure trove.
After reading this blog, we hope you look at your room with new eyes and see the organizational potential. Finally sorting through your mess is worth the effort because creating a cozy, fun, and orderly space will foster learning and make it a better, more enjoyable experience for all.
Children do well once they know everything has a home, then there's no excuse for them to leave things strewn on the floor. Reorganizing takes training and commitment, but it's worth the struggle!
Organization Ideas