Make your mom feel extra special this Mother's Day by preparing a delicious dinner for her to savor. You don't have to be a professional chef to whip up a tasty meal showing your love and appreciation.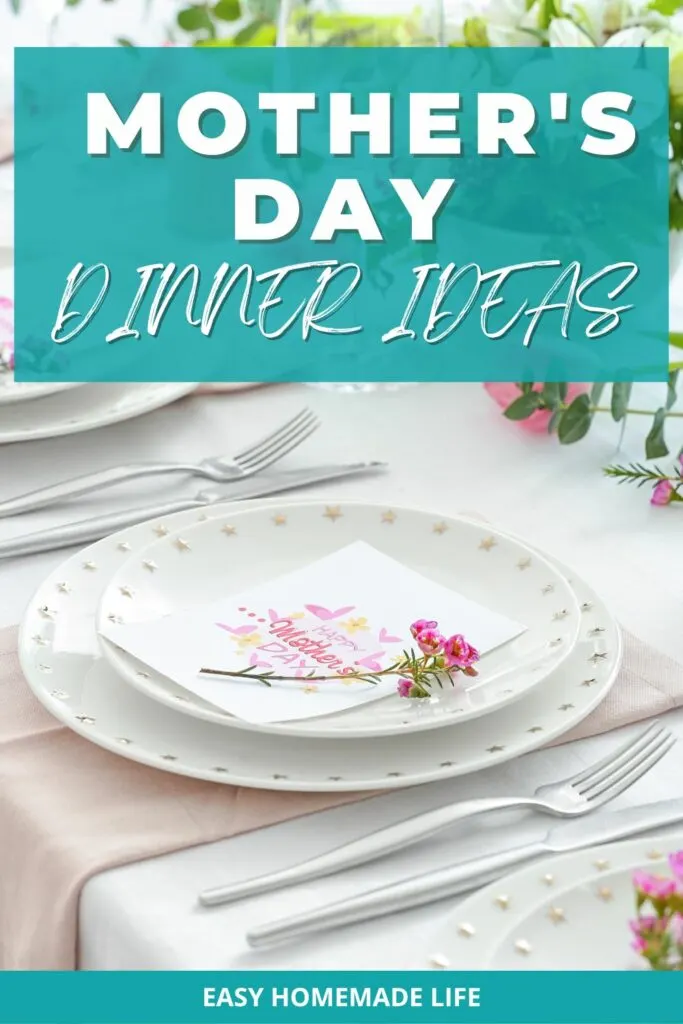 Start the evening with refreshing cocktails or mocktails, like an electric lemonade or cucumber lime margarita. Consider serving a charcuterie board filled with her favorite cheeses, crackers, fruits, and meats for an appetizer.
Choose something elegant yet easy to prepare for the main course, like a one-pan scallop with garlic butter and asparagus or baked carne asada with chimichurri sauce and roasted potatoes. Finish the meal with an indulgent dessert such as chocolate cake or strawberry shortcake. Remember to set the table with beautiful flowers and candles for an unforgettable dining experience she'll cherish forever.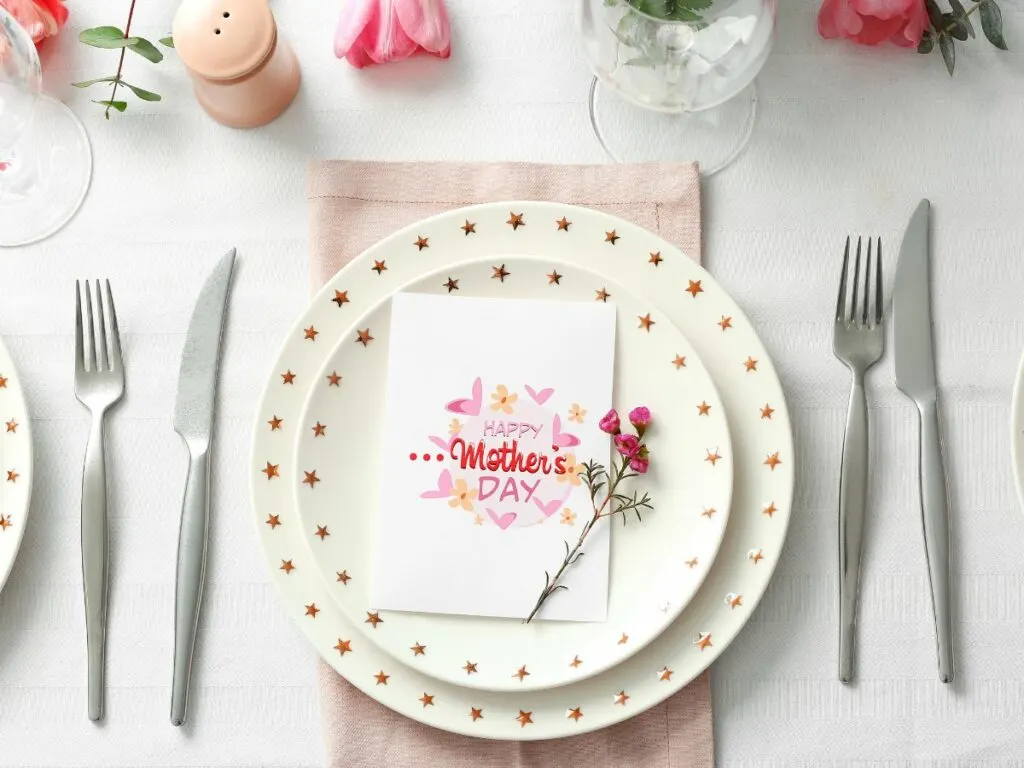 Menu Ideas
Menu ideas for a Mother's Day dinner celebration vary depending on the honoree's preferences. Serving a slow-cooked roast beef with mashed potatoes and gravy is an excellent choice for those who enjoy a hearty meal. A side dish of green beans or roasted carrots adds color to the plate while incorporating healthy greens.
For those who prefer something lighter, consider searing salmon in a skillet to serve with a side salad of mixed greens and cherry tomatoes. Season the fish with herbs such as thyme or dill and drizzle with lemon juice for extra flavor. If you want more carbs in this meal, serving artisan bread or some buttery air fryer garlic bread on the side would be perfect.
Creating a three-course menu is also an option if you want to go all out for Mom's special day. Starting with an appetizer such as crab cakes or bruschetta would set the tone for an elegant evening. Moving onto the main course, consider preparing lobster tails with butter sauce, creamy risotto, and steamed asparagus spears. Dessert could be anything from chocolate cheesecake to lemon meringue pie — make sure it's her favorite.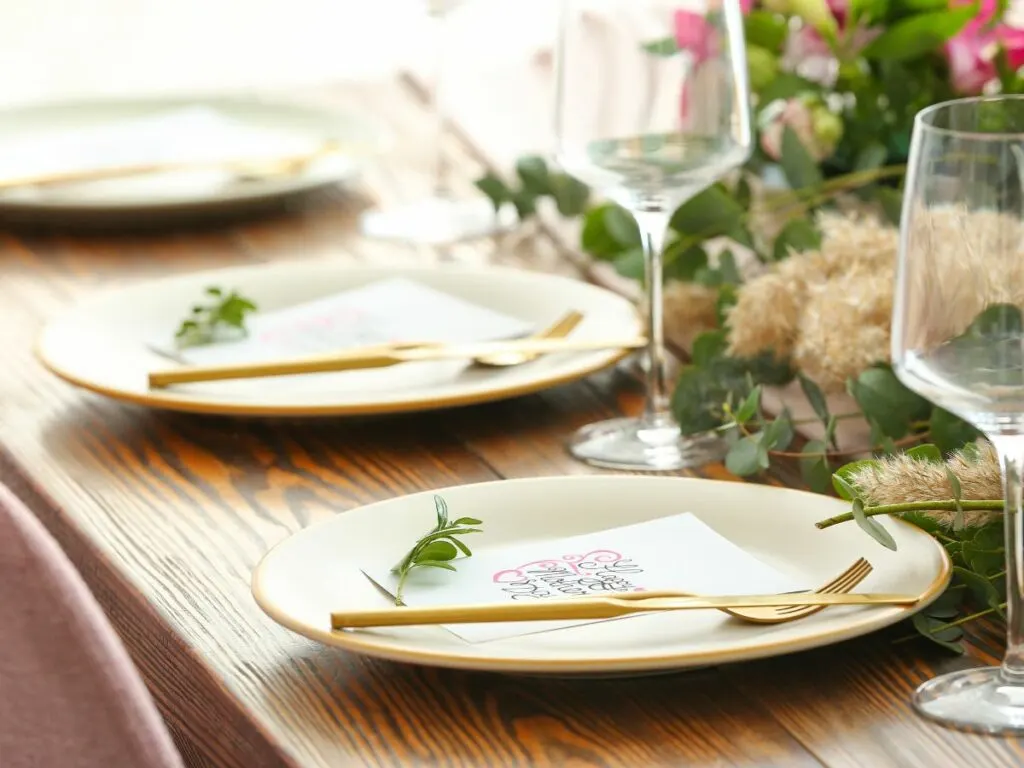 Appetizers
Appetizers are the perfect way to kick off any celebration. Not only are they delicious, but they also set the tone for a great meal ahead. Plenty of options can cater to different tastes and preferences when choosing appetizers. The possibilities are endless, from classic cheese platters and crispy bruschetta to elaborate options like mini quiches and shrimp cocktails.
One great idea for a Mother's Day appetizer is fresh fruit skewers with a yogurt dip. This option is perfect for those looking for something light and refreshing that won't fill them up too much before dinner. Another popular option is a charcuterie board featuring an assortment of cured meats, cheeses, nuts, and dried fruits. This is ideal for those who enjoy savory flavors and want something easy to share among guests.
Overall, there's no shortage of easy appetizers that can help make your dinner extra special. By picking options that pair well with your main course and cater to everyone's tastes, you can start the meal on the right foot and create memories that will last long after serving dessert.
Dinner Entrees for Mother's Day
Entrees are the star of any dinner, and Mother's Day is no exception. Whether you plan a fancy sit-down meal or a casual dinner with your mom, there's an entree for every occasion. Consider making a juicy steak like filet mignon to impress your mother with something elegant. This delicious cut from a beef tenderloin is perfect for special occasions and can be paired with mashed potatoes or roasted vegetables for a complete meal.
If you want something more casual, try making cheesy stuffed bell peppers. These delicious peppers are easy to make and can be filled with anything from ground beef to rice and beans. They're also perfect for moms who prefer vegetarian options — you can fill them with veggies like mushrooms or zucchini.
Another excellent option for a Mother's Day entree is a salmon dinner recipe. This popular fish is healthy and versatile in cooking methods like grilling, broiling, or baking. You can pair it with some lemon butter sauce or serve it over a bed of greens for maximum flavor impact without adding too many calories!
"As a mom, my family has made me feel appreciated on Mother's Day by making pho, one of my favorite dinner meals. My husband cooks and, now that my daughter is old enough, she helps set the table."

— Sara Nelson, Real Balanced
Side Dishes
Sides are crucial in completing any meal, and Mother's Day dinner is no exception. From classic favorites to innovative twists, there are plenty of options to choose from when it comes to side dishes. Roasted vegetables such as carrots or Brussels sprouts make an excellent choice for those looking for something healthy and flavorful. For a more indulgent option, consider creamed spinach or mashed potatoes.
Another popular side dish for Mother's Day dinner is the classic Caesar salad. Made with romaine lettuce, croutons, grated Parmesan cheese, and Caesar dressing, this dish offers a refreshing balance to the richness of main courses such as roast beef or chicken. For those who want something more unique, roasted garlic hummus with pita bread is an exciting addition for all ages.
Regardless of your preferences, side dishes provide the perfect opportunity to experiment with flavors and textures while complementing the main course of your Mother's Day dinner celebration. With so many options available today, finding something everyone will love is easy.
Desserts
No Mother's Day dinner would be complete without a sweet and indulgent dessert to top it off. Whether you're celebrating with your mom or want to surprise her with a delicious treat, there are plenty of dessert options.
A homemade apple pie or chocolate lava cake is always a great option if you're looking for something classic and crowd-pleasing. For those who prefer something lighter, fresh berry mini pavlova nests or sorbets make for refreshing after-dinner treats.
Another fun idea is creating a DIY dessert bar where everyone can customize their creations. Set out bowls of toppings like sprinkles, crushed cookies, candy pieces, and ice cream or yogurt, and let your guests get creative! No matter what kind of dessert you choose, the most important thing is that it's made with love and enjoyed in good company.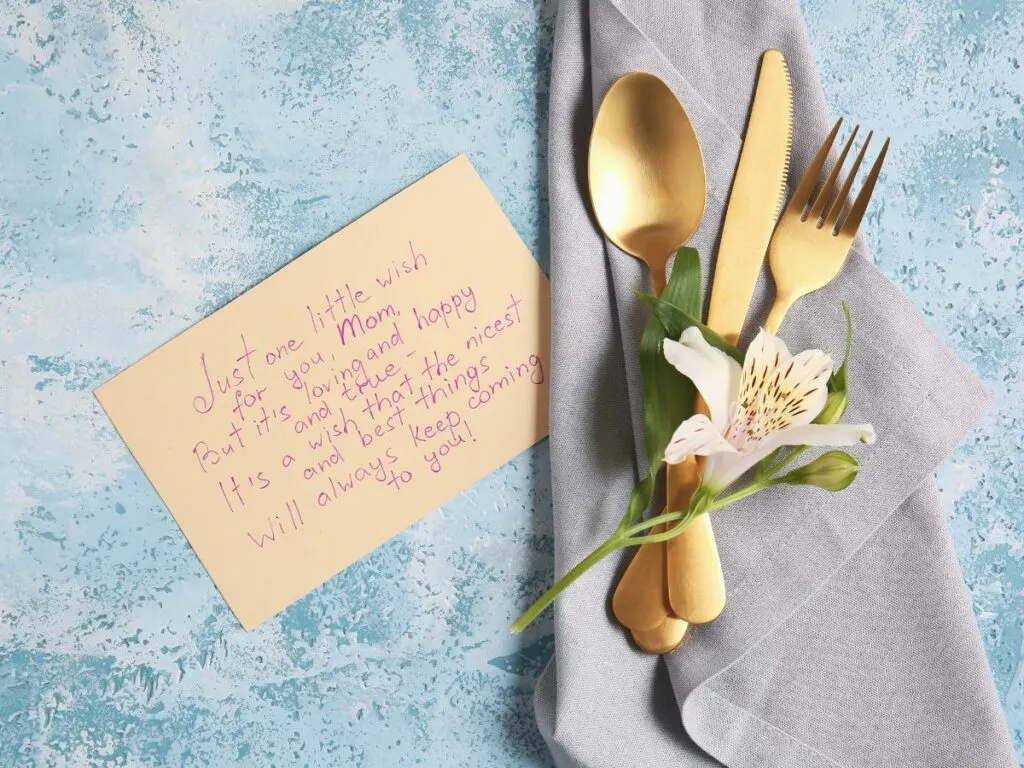 Setting the Table
When it comes to a Mother's Day celebration, setting the table is as important as the meal itself. A beautifully set dining table can create an elegant and welcoming atmosphere that makes your mom feel special and loved. Start with a clean, pressed tablecloth in her favorite color or pattern. Use placemats or a decorative runner instead if you don't have one.
Next, add texture and dimension to the table using charger plates or mats underneath each setting. These can be in neutral tones for a classic look or bold shades for something more festive. Then add dinnerware such as plates, bowls, and cups that coordinate with your theme.
Finally, complete the look with water stemware, the right wine glasses, and silverware arranged in order of use from outside inward. The finishing touches could include fresh flowers or candles for ambiance while sticking to your color scheme. With these simple tips, you can create a beautiful table that will make your mother feel cherished on her special day!
"Leaving a handwritten note of appreciation by Mom's plate or arranging a glass of wildflowers are two simple and affordable ways anyone can make a mom feel special at the table. After that, don't forget to clear the dishes and give her a back rub when she's done eating!"

Jessica Haggard, Primal Edge Health
Activities and Gifts
Planning activities and gifts for your mother is essential for a perfect Mother's Day celebration. You can start the day with breakfast in bed and your favorite book or magazine. Depending on her interests, you can also plan a spa day or take her out for a shopping spree.
Regarding gift ideas, personalized gifts such as photo albums or custom-made jewelry are always welcome. Another great idea is to gift her an experience such as cooking classes, pottery workshops, or wine-tasting tours. These experiences will create long-lasting memories that she will cherish forever.
In addition to these activities and gifts, remember the importance of spending quality time with your mother on this special day. You can cook dinner together or plan a family game night. Whatever you choose to do, make sure it reflects your love and appreciation for your mother.
Final Word on Dinner Ideas for Mother's Day
Making mom feel special on Mother's Day doesn't have to be complicated or expensive. Sometimes the simplest gestures can mean the most, especially from the heart. Cooking her favorite comfort food is a great way to show how much you care and appreciate her, and there are plenty of easy yet delicious dinner ideas to choose from.
Another way to make Mom feel special is by setting a beautiful table with her favorite flowers and decorations. It's all in the details, so consider adding some candles or personalized place settings for an extra touch of thoughtfulness.
Lastly, remember to express your love and gratitude for everything she does. Whether through a heartfelt card, homemade gift, or simply telling her how much she means to you, taking time to appreciate your mom will surely make her feel special and loved on this special occasion.
Lisa MarcAurele is a blogger and cookbook author based in Connecticut. She created Little Bit Recipes to help people save money by minimizing leftovers when cooking for one or two people. Lisa enjoys knitting and taking scenic day trips around New England.
This article originally appeared on Food Drink Life.