Our pepper gravy recipe has a deliciously thick and creamy texture with bold pepper flavor. Perfect for biscuits, fried chicken, mashed potatoes, roast beef and more, this gravy is sure to impress and satisfy your taste buds. Plus, it's easy to make with only five ingredients.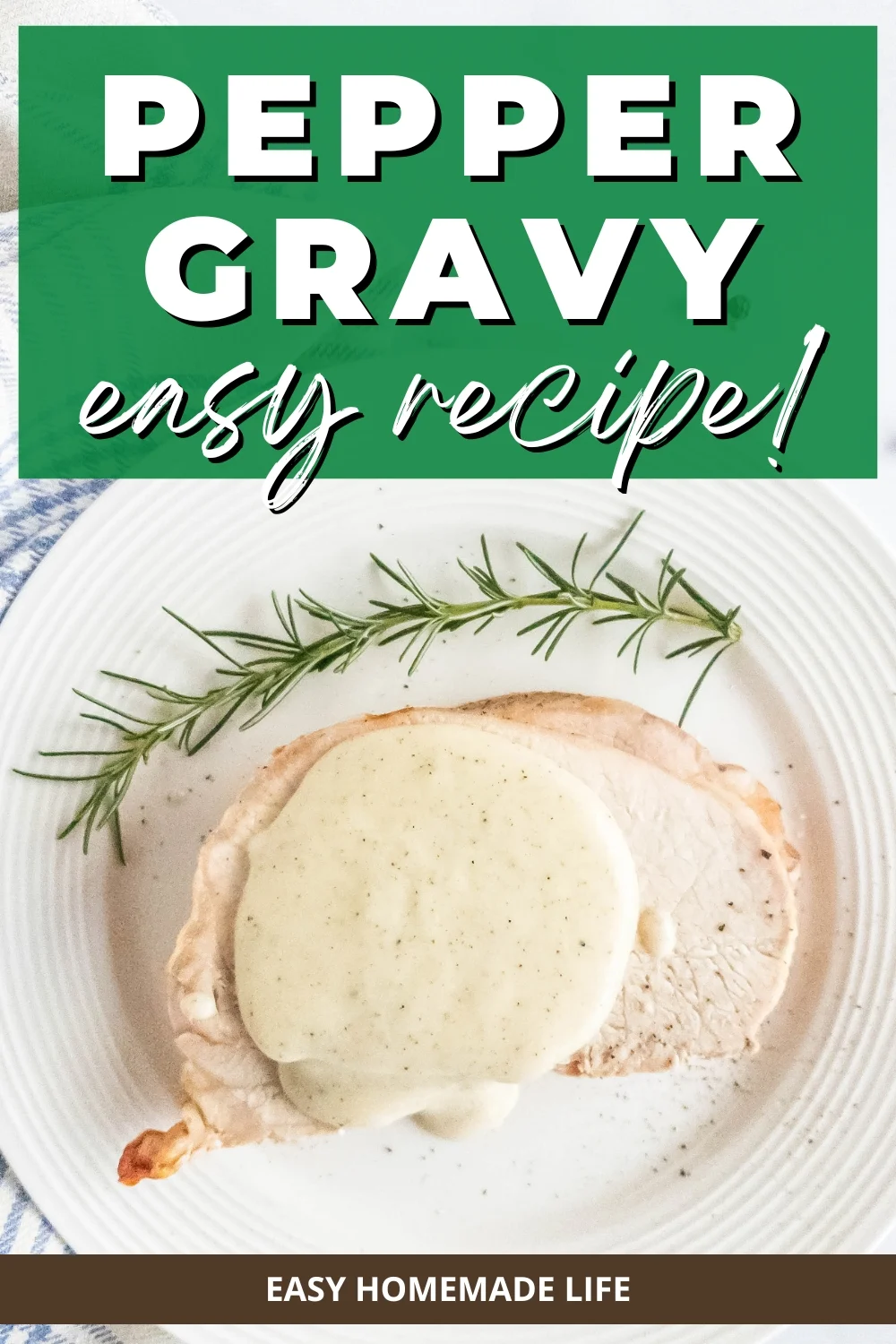 Homemade Pepper Gravy in Ten Minutes
Forget about instant gravy mix, by making your own gravy from scratch you can control the ingredients and ensure a fresher taste than any store-bought alternative.
Believe it or not, you can make delicious homemade pepper gravy in just ten minutes! This recipe is quick, easy, and perfect for busy weeknights or last-minute meal prep.
But you know what, it's also fancy enough to serve at Thanksgiving dinner and other holiday meals.
All you need are a few simple ingredients, including butter, flour, milk, and black pepper, and you're ready to go.
Whether you're looking to impress your guests or simply treat yourself to a delicious and satisfying meal, this pepper gravy recipe is a must-try.
With just ten minutes and a few simple ingredients, you can create a delicious and flavorful gravy that's perfect for biscuits, fried chicken, mashed potatoes, and more.
Give it a try and see how easy it is to make homemade gravy from scratch.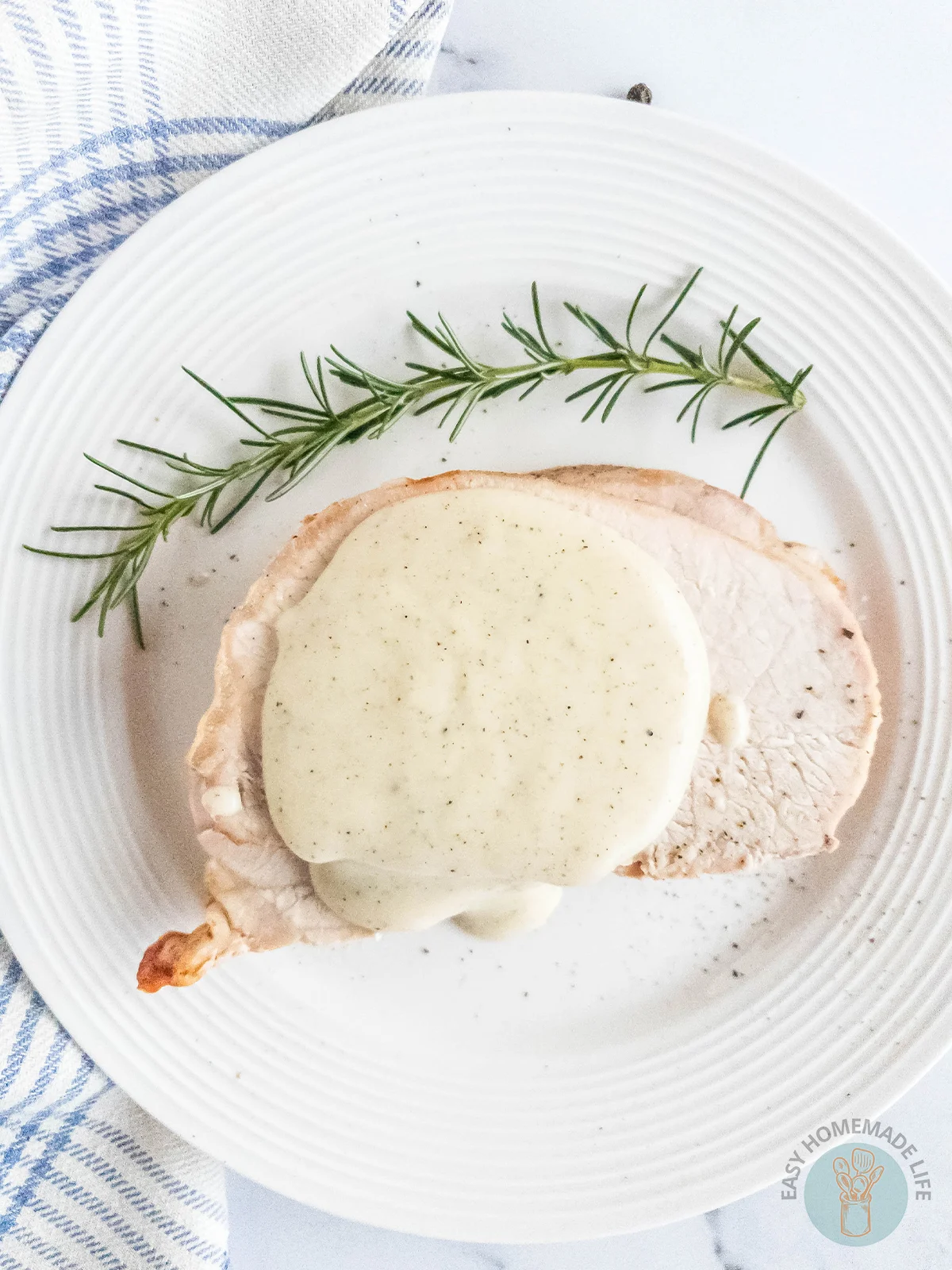 Why You'll Love Homemade Pepper Gravy
Quick and easy – make a hassle-free homemade gravy in ten minutes. No fuss!
Family-friendly – perfect for children and husbands alike.
Customizable – work with what you have on hand or follow the substitution tips below for dairy-free and gluten-free options.
Budget-friendly – cheaper (and more delicious) than buying a dry mix from the store.
Freezer friendly – meal prep ahead of time or freeze leftovers for later.
How to Make Pepper Gravy
Making pepper gravy from scratch is a simple and rewarding process that anyone can do with just a few basic ingredients and some simple steps.
Whether you're an experienced cook or a beginner, this recipe is easy to follow and perfect for adding a delicious and flavorful sauce to your meals, all ready in just a few minutes.
Follow these step-by-step instructions to make your own homemade pepper gravy and enjoy the taste of fresh, homemade cooking!
Ingredients
Butter – yes, the real kind
All-purpose flour – the regular type you already have in your pantry
Milk – I suggest whole milk for the highest-quality creamy texture and velvety mouthfeel
Salt – a pinch of sea salt
Black pepper – ground fresh for best flavor, if possible!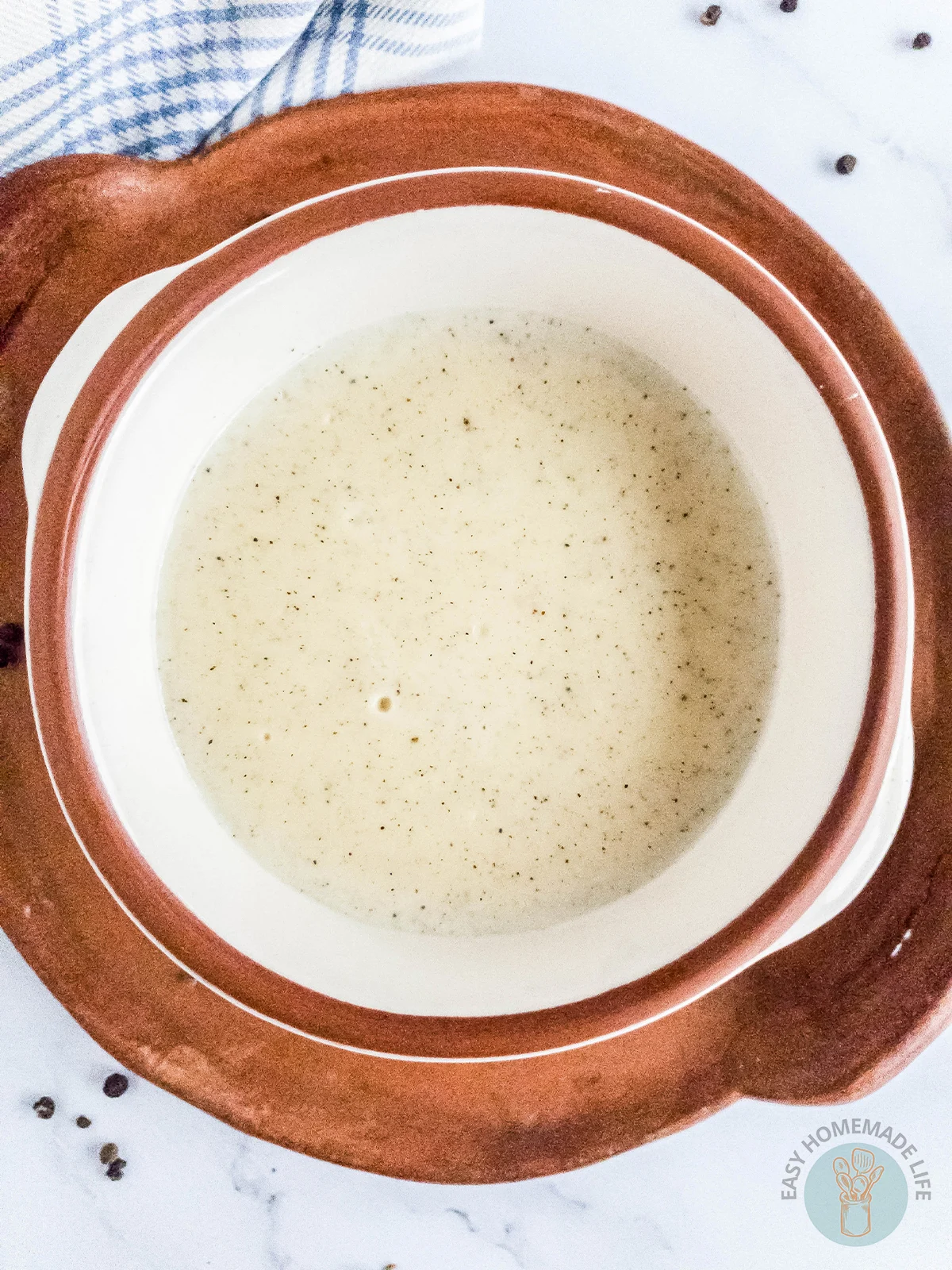 Step-By-Step Directions
Follow these simple directions, and you can't go wrong!
In a saucepan, melt the butter over medium heat.
Add the flour and whisk together to create a roux. Continue to cook the roux, whisking constantly, for about 2 minutes or until it turns light golden brown in color.
Add the milk to the roux, slowly at first, whisking constantly to prevent lumps from forming. Continue to whisk the mixture until it thickens and comes to a boil.
Reduce the heat to low and add the salt and black pepper to the gravy. Continue to stir the mixture until the seasoning is well incorporated.
Simmer the gravy on low heat for about 5 minutes or until it reaches the desired thickness. Add more milk if the gravy becomes too thick.
Taste the gravy and adjust the seasoning as needed. If you prefer a stronger pepper flavor, you can add more black pepper.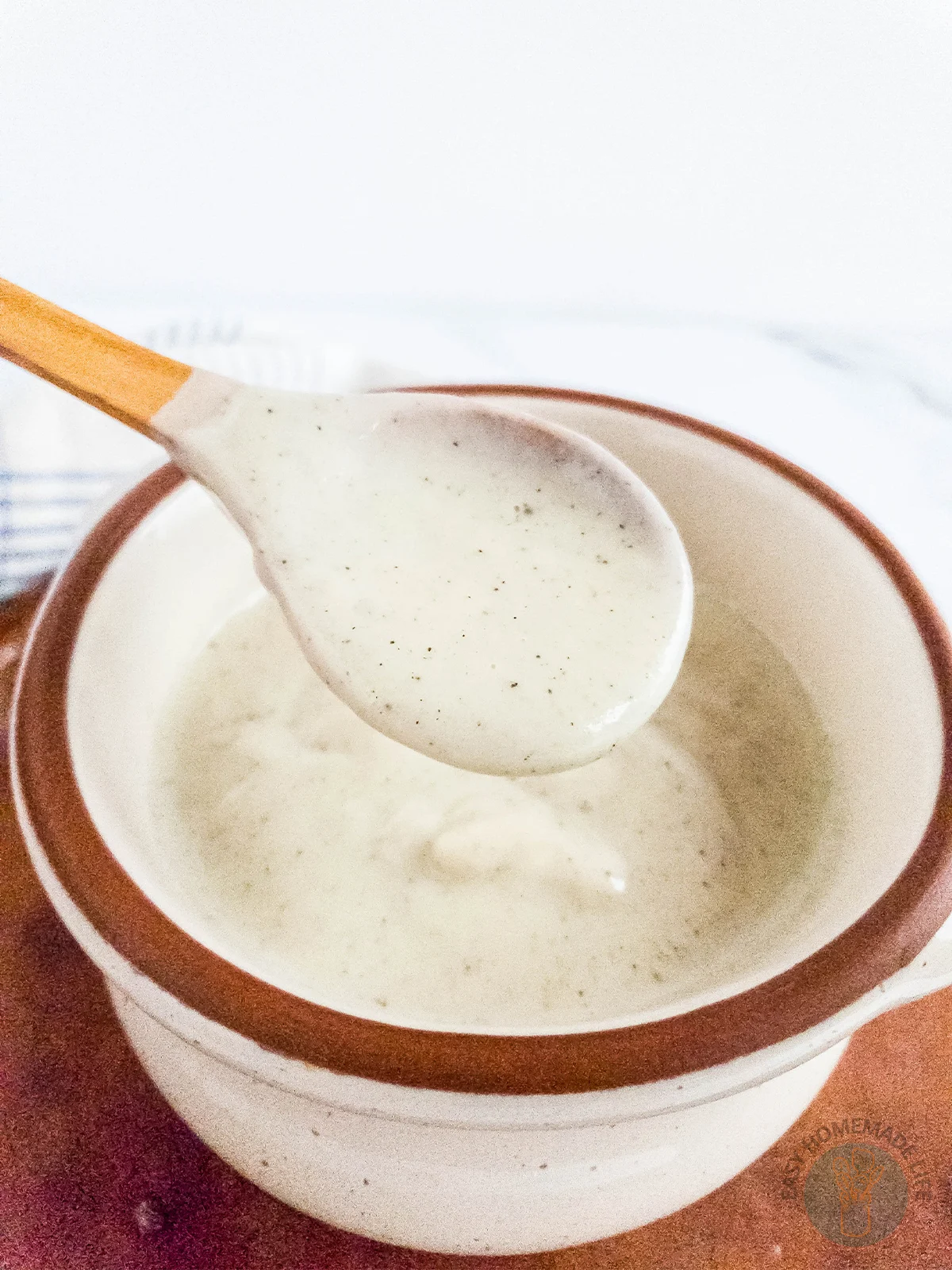 See, that's all there is to it. So easy!
Now that it's ready, serve warm pepper gravy over your favorite dishes for breakfast, lunch, or dinner.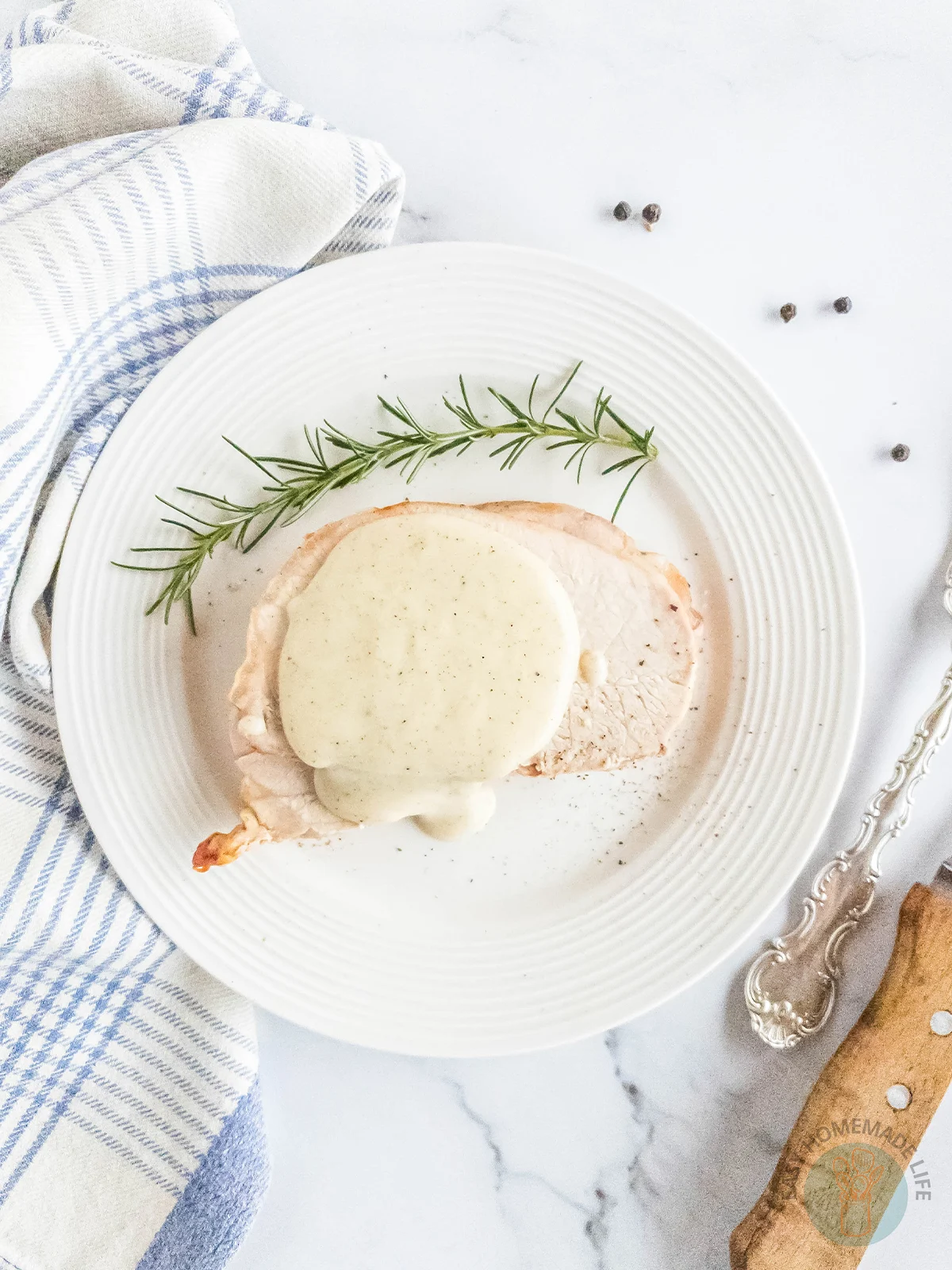 Tips for Making the Perfect Gravy
Adding flour to the butter, while whisking thoroughly before adding any liquid is key for avoiding clumps and getting the perfect creamy smooth consistency.
Adjust the heat during the cooking process. Follow the directions! First, start on medium heat then decrease to low while the gravy thickens.
Get the right consistency by adding a splash or two of milk to overly thick gravy or continue simmering until more liquid evaporates and gravy thickens to your liking.
Rest the gravy for a few minutes before serving. This lets it cool and thicken slightly, while the flavors meld together.
Taste and adjust! I always recommend tasting while cooking so you can get to know the dish and adjust the seasoning as you like best.
With these tips, you'll be able to make a quick gravy for a weeknight dinner or special occasion Mother's Day Dinner.
If you're planning ahead for mom or a big holiday, this ham with ham gravy is a show-stopping entree to your feast.
Substitutions and Variations
Substitute whole milk for other types of milk that you have on hand like skim or low-fat milk.
Use coconut oil and coconut milk to make this dairy-free.
Add extra flavor with a dash of garlic and onion powder.
Make this recipe gluten-free by substituting the flour with a gluten-free flour blend or using cornstarch as a thickening agent instead.
Have fun adding a portion of your favorite add-ins like cooked, chopped bacon or sausage, onions, or mushrooms.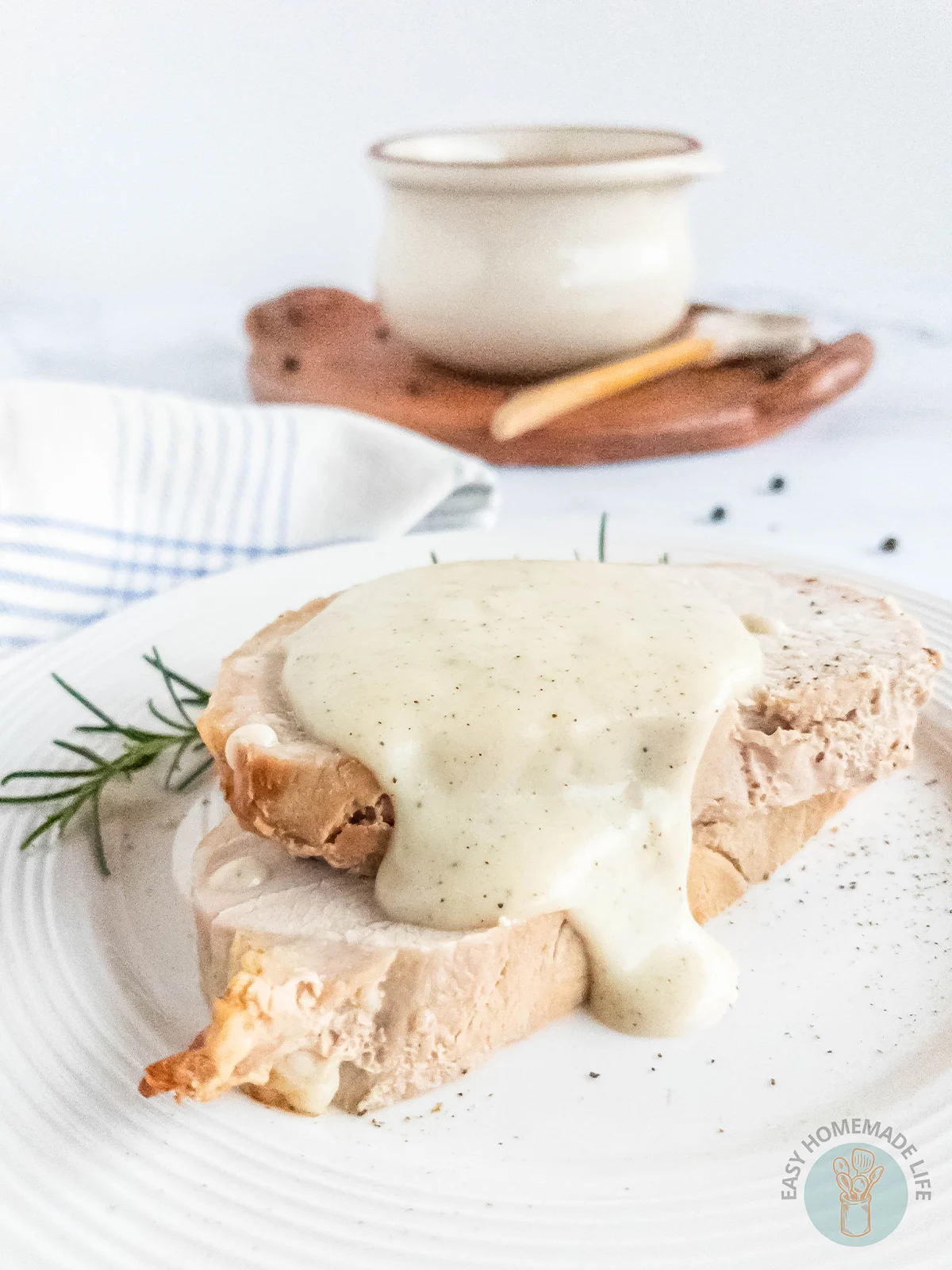 Homemade Pepper Gravy FAQs
How long is homemade gravy good for?
Store homemade gravy in an airtight container in the refrigerator for three to five days.
How can I store leftover gravy?
Transfer leftovers to a plastic container or glass jar and keep refrigerated. If it gets too thick to pour, scoop it into a small saucepot and heat the gravy over medium heat on the stovetop with a splash of milk. Whisk until the texture thins to your liking. Milk will help thin it back to the right consistency.
Can you freeze this gravy?
Freeze leftover gravy for long-term storage for up to three months. Thaw it in the refrigerator overnight and reheat it on the stovetop before serving.