This McDonald's Breakfast Sauce recipe has an incredibly balanced flavor of salty and spicy, with a delightful tang, and is so unbelievably versatile. This delicious condiment is great for many kinds of food, any time of day, and the best part is that it is made with only 6 ingredients.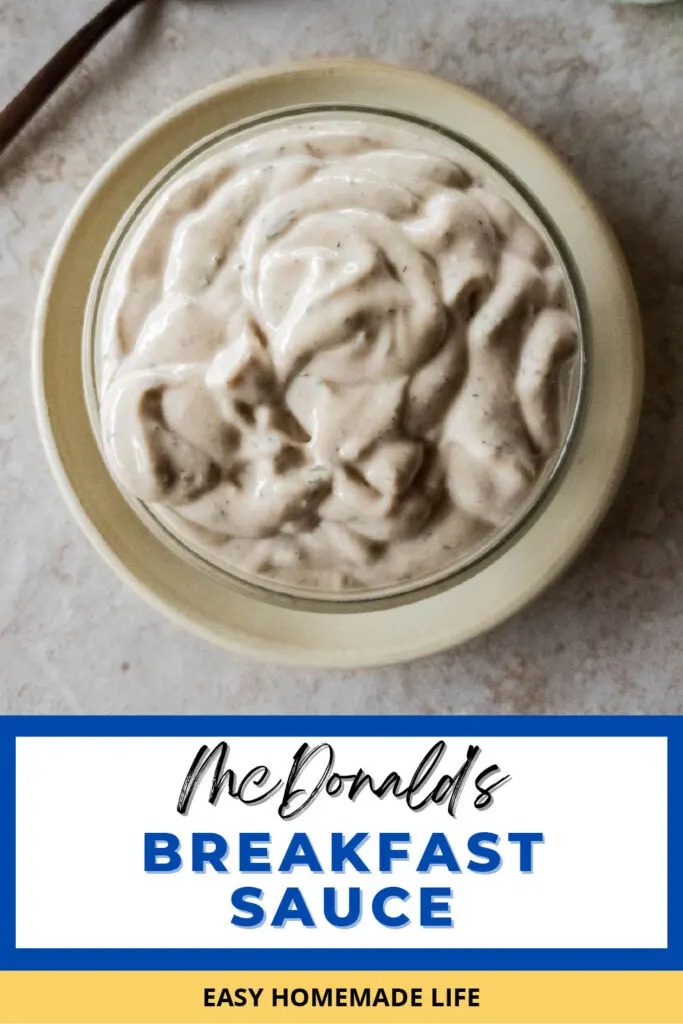 What is McDonald's Breakfast Sauce?
McDonald's Breakfast Sauce is a proprietary version of hollandaise sauce. This was a popular sauce served in McDonald's restaurants all around the world.
It's a creamy combination of mayonnaise, yellow mustard, steak sauce, and other flavors. It can also be referred to as Mcdonald's steak bagel breakfast sauce because of the use of steak sauce.
This delicious and tangy sauce complements all savory meals but is most commonly enjoyed with breakfast foods, as the name suggests.
Unfortunately, McDonald's stopped serving this sauce several years ago, but the good news is that you can easily recreate this delicious condiment at home.
In fact, this copycat McDonald's breakfast sauce recipe is even better. It's crazy quick to whip up a batch and elevates just about any food.
Copycat recipes get the benefit of skipping trial and error yourself and jumping straight to a tried and true recipe. This homemade McDonald's breakfast bagel sauce recipe does not disappoint!
It's an impressive sauce for any protein – fish, pork, chicken, or beef. And, of course, it's incredible with fan favorite Copycat McDonald's Biscuit Recipe! It has such amazing flavors that keep you coming back for more.
For a sweeter McDonald's breakfast option, be sure to try our copycat recipe for McDonald's Pancakes (Hotcakes).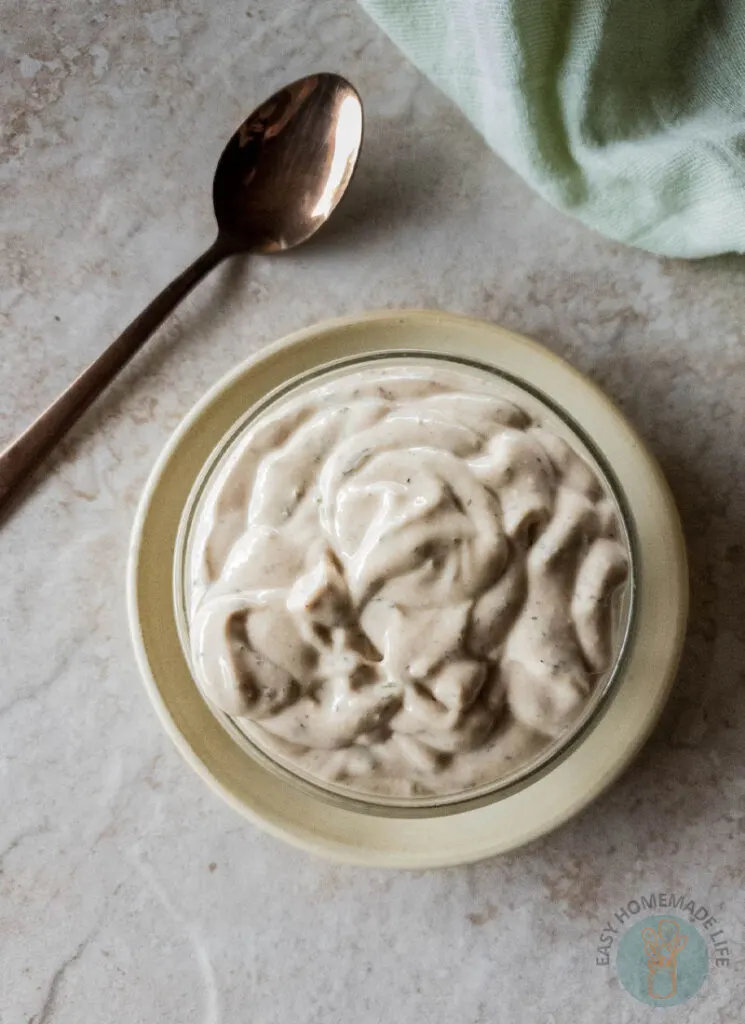 How to Make McDonalds Breakfast Sauce
Gather 6 basic ingredients, and you're halfway to making a copycat McDonald's breakfast sauce in just 2 minutes!
You'll love how quickly this sauce comes together. It's best made ahead of time to allow at least 2 hours to chill. So you can totally make it the night before to serve with breakfast the next morning.
One of the benefits of using this recipe for McDonald's breakfast sauce is that you ensure that it's gluten-free, dairy-free, and refined sugar-free. Can't get any better than that!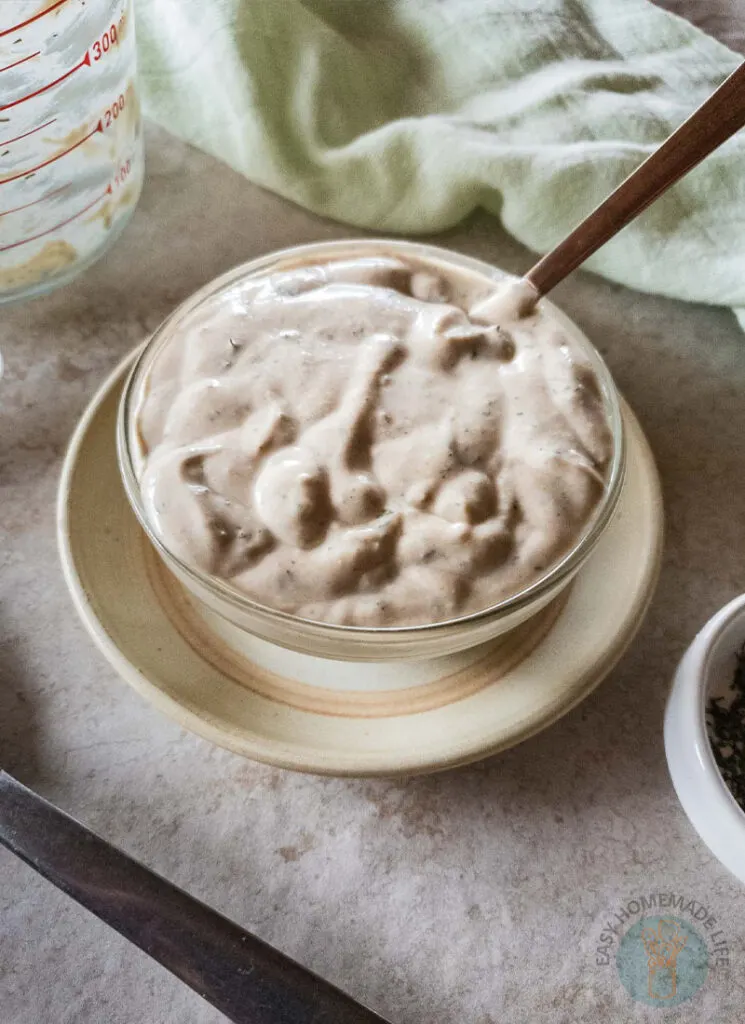 McDonald's Breakfast Sauce Ingredients
Mayonnaise – This is the base of this sauce, so go with your favorite mayonnaise. Alternatively, you can also use Greek yogurt or sour cream.
Yellow mustard – Make it more gourmet with Dijon or fancy stone ground mustard.
Lemon juice – Or apple cider vinegar for that tangy flavor.
Steak sauce – This is important for the umami and savory tones.
Dried dill weed – This is the dried top part of the herb dill. It has a subtle grassy taste and aroma that balances all the tangy and zesty flavors in the sauce.
Salt and pepper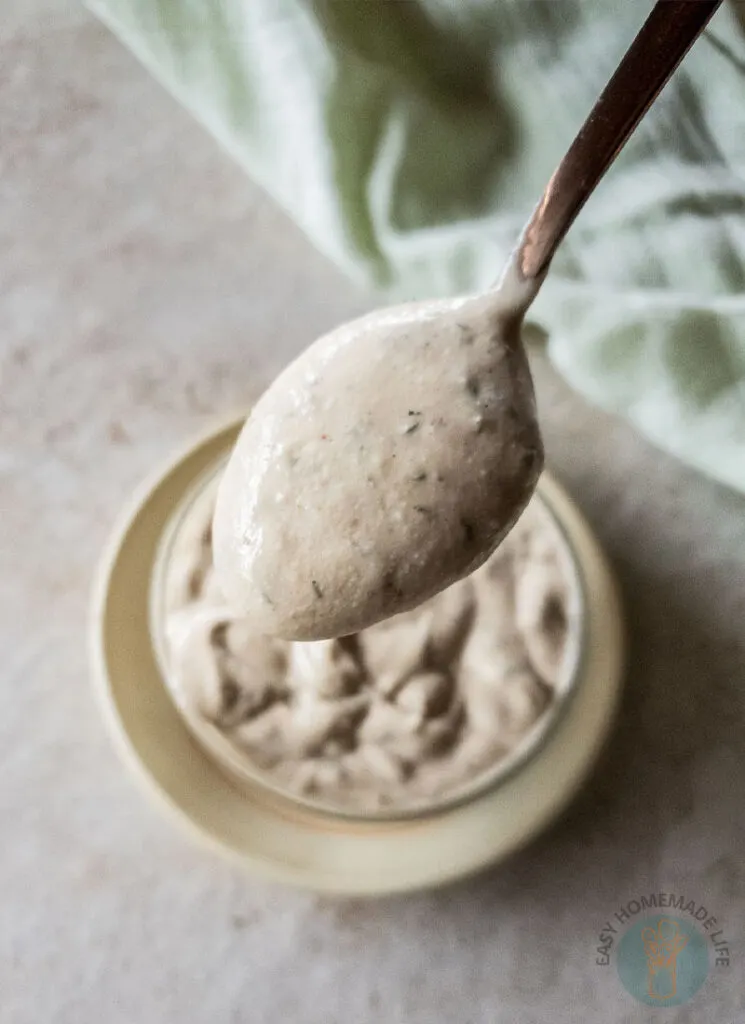 Step-By-Step Directions
Follow these simple directions, and you can't go wrong!
There are only 5 minutes of active time, but for best results, give 2 hours for all the flavors to meld together as the sauce chills in the refrigerator.
This recipe is great to make the night before serving.
Step one: Mix everything
Start by combining all the ingredients with a spoon in a small mixing bowl.
Step two: Chill the sauce
Transfer the sauce to an airtight storage container or cover the bowl with plastic wrap and chill in the refrigerator for at least 2 hours before serving.
That is it! How easy was that?!
Our Tiger Sauce recipe is another very easy savory sauce you can make for breakfast or dinner. Sauces like this are a nice extra touch to family meals.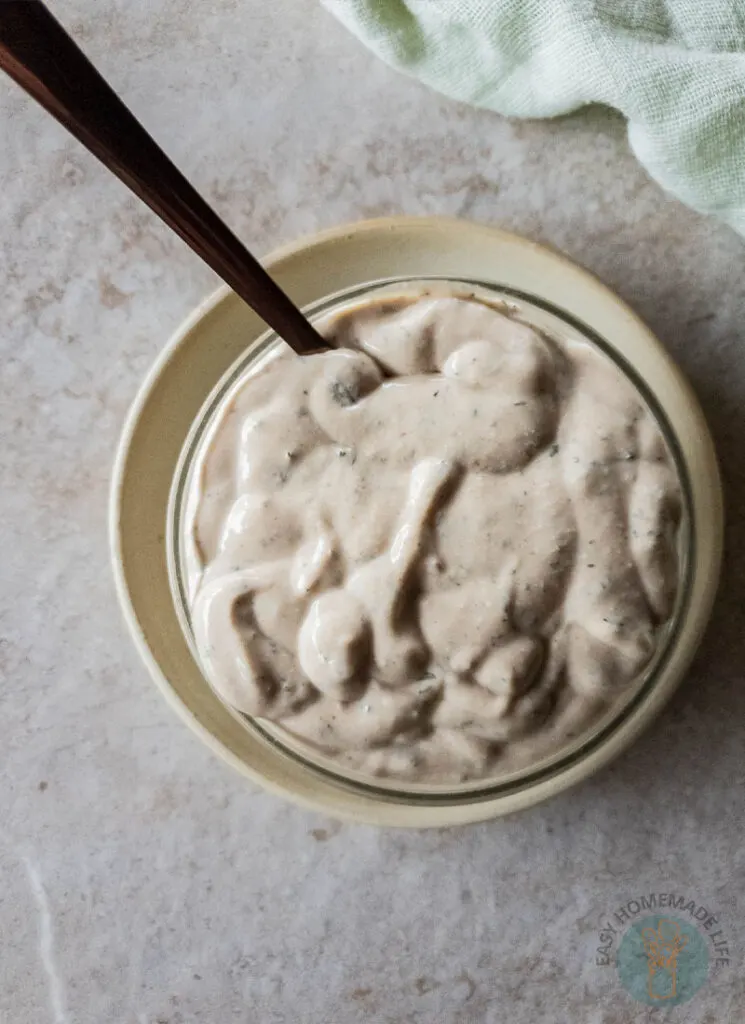 McDonald's Breakfast Sauce Nutrition
There are 4 servings of this McDonald's Breakfast Sauce. It can easily be doubled or tripled for a larger crowd.
Each serving contains:
194 calories
1 g protein
21 g fat
1 g total carbs
0 g fiber
0 g net carbs
Please note that the nutritional value will change if you substitute ingredients. Use a nutrition app to recalculate and reflect your changes.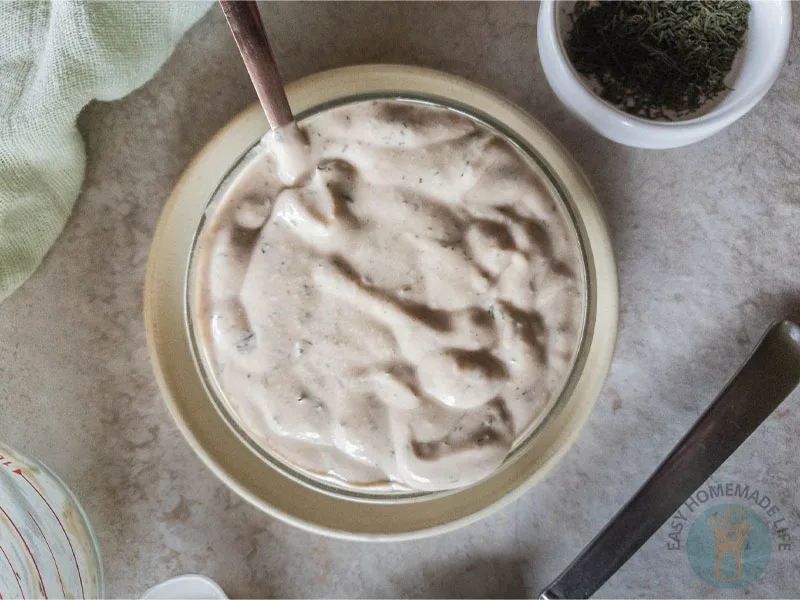 More Easy Homemade Copy Cat Recipes