This Tiger Sauce Recipe takes just under five minutes to mix together with three basic ingredients. It's a delicious sugar-free condiment that's an excellent accompaniment to summer BBQs, pork roasts, and grilled meats.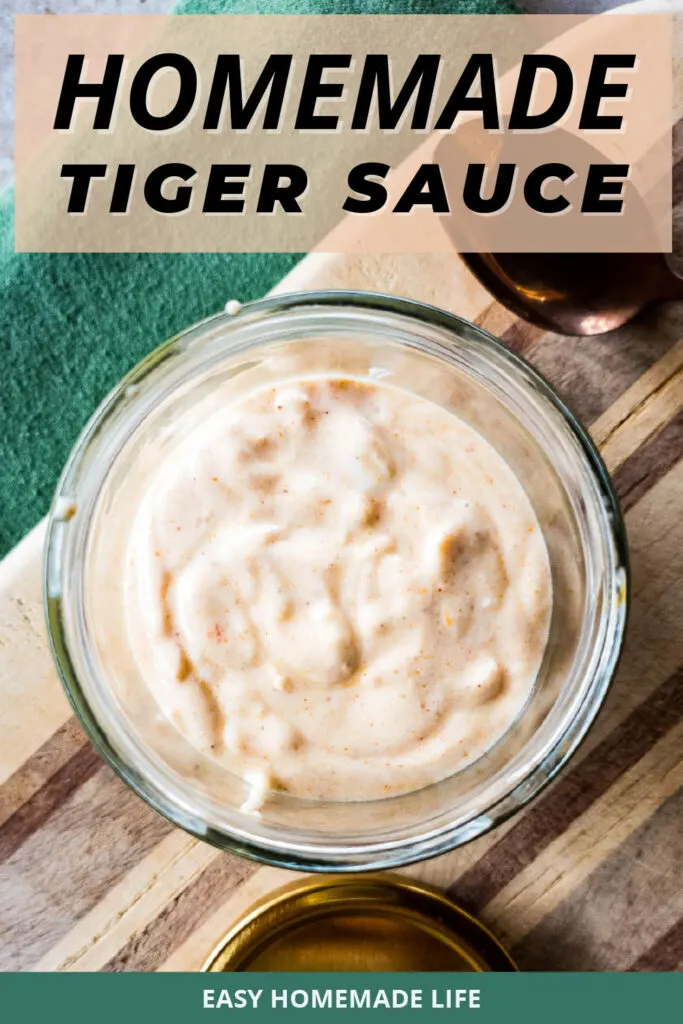 What is Tiger Sauce?
Tiger sauce is a thick and creamy horseradish sauce that pairs well with meat, seafood, and other protein. It's a rich mixture of mayonnaise, prepared horseradish, fresh garlic, salt, and pepper.
Traditionally, tiger sauce is a regional specialty from Baltimore, Maryland, where large roasts are cooked over hot coals, which creates perfectly tender meat in what's known as "pit beef."
This meat is then thinly sliced, much like deli meat, slapped on rolls, and topped with onions and a horseradish-mayonnaise sauce that locals refer to as "tiger sauce."
Don't confuse Baltimore tiger sauce with bottled tiger sauce found online. This later option is made with cayenne pepper and closely resembles hot sauce. It's totally different!
Thankfully, you don't have to travel to Baltimore to enjoy pit beef tiger sauce. Whipping up a bowl of this tangy yet spicy sauce is as easy as mixing a small handful of ingredients in a bowl. The hardest part is waiting for it to chill in the refrigerator to give the flavors a chance to blend together.
As mentioned, tiger sauce was originally served with pit beef (roast cooked on open coals). But over the years, it has become a popular condiment for other meats like grilled chicken and fish, summer BBQs, and even chicken nuggets. Tiger sauce is also excellent with pork roast.
But don't limit tiger sauce to just meats. It's a great dipping sauce for french fries, onion rings, and your favorite fried foods.
In short, tiger sauce is a great sauce for just about any savory food and with only 3 main ingredients, which you can make at home whenever you want.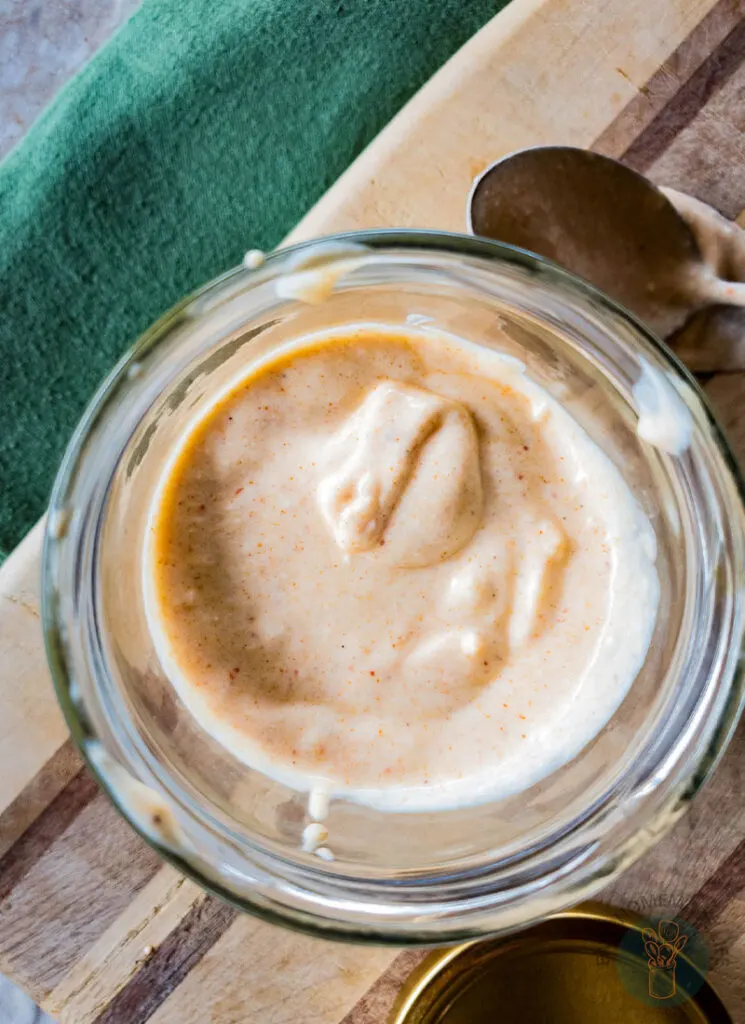 How to Make Tiger Sauce
Gather three ingredients plus salt and pepper, and you're halfway to making a homemade tiger sauce in just 5 minutes!
Making tiger sauce at home ensures that this tangy and delicious condiment is completely sugar-free, dairy-free, and gluten-free. The good news is that this recipe is incredibly easy, with just 2 simple steps.
If you have dietary restrictions or follow a diet like keto or paleo, it's important to check the ingredients on mayonnaise and horseradish sauce to make sure it doesn't include added sugar.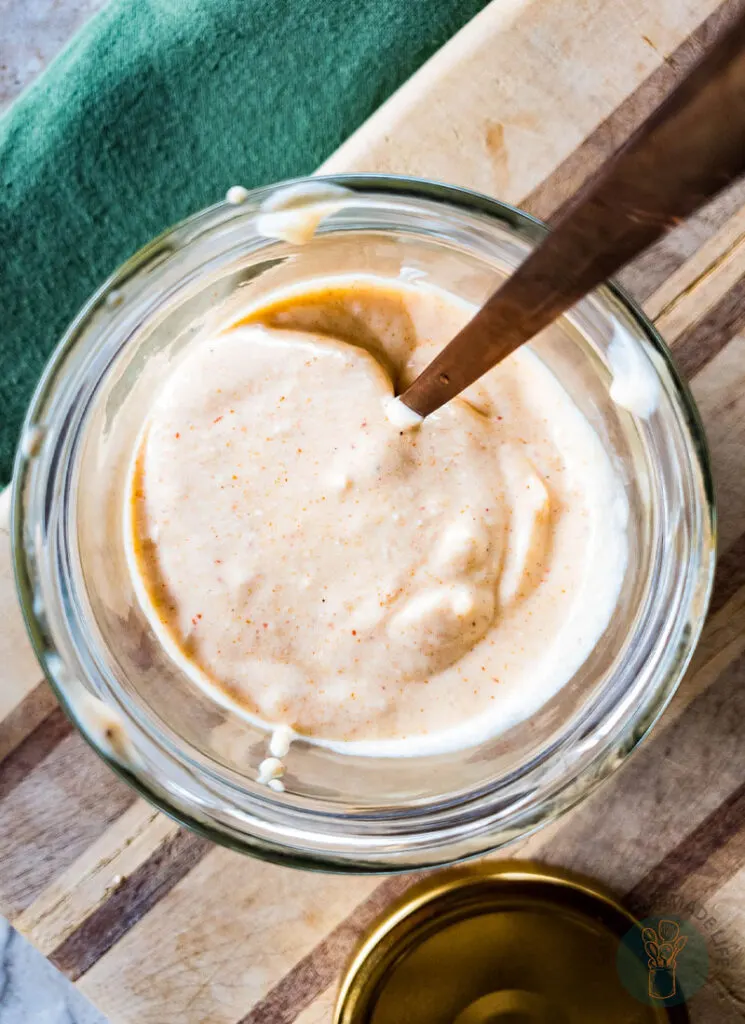 Tiger Sauce Ingredients
Horseradish sauce
Fresh garlic
What Horseradish to Use?
Prepared horseradish is the best type of horseradish to use in this recipe. It's easy to find in most grocery stores. Generally, store-bought horseradish sauce consists of vinegar, horseradish root, salt, and other seasonings that make the flavor and texture of Baltimore tiger sauce.
Alternatively, you can use freshly grated horseradish root instead, just take note of a few simple modifications. Make sure you add two teaspoons of vinegar or lemon juice to bring down the sharp horseradish heat and perhaps one teaspoon of sugar, to taste.
It's also important to note that fresh horseradish root may give the tiger sauce a touch of pink color. When using store-bought horseradish sauce, you will likely end up with a white tiger sauce.
So, if you want more of a hassle-free white tiger sauce, go with store-bought horseradish sauce.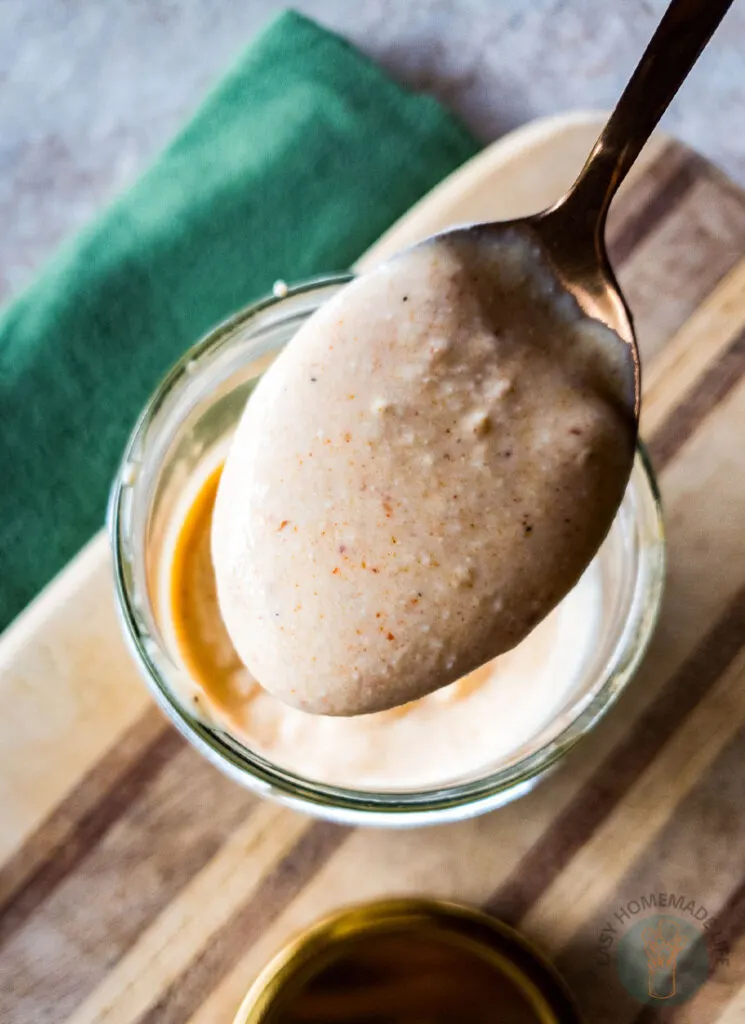 Step-By-Step Directions
Follow these simple directions, and you can't go wrong!
There's not much to a creamy homemade tiger sauce. All you need is a small bowl and a spoon to stir everything together.
There are only 5 minutes of active prep time.
For best results, chill the sauce in the refrigerator for at least 30 minutes to let the flavors develop.
Step one: Combine everything
Mix all ingredients in a small or medium mixing bowl with a spoon.
Step two: Chill
Transfer to an airtight container or cover the bowl with plastic wrap and chill in the refrigerator for at least 30 minutes before serving.
That's it! Enjoy with your favorite meat as a condiment or fried food as a dipping sauce.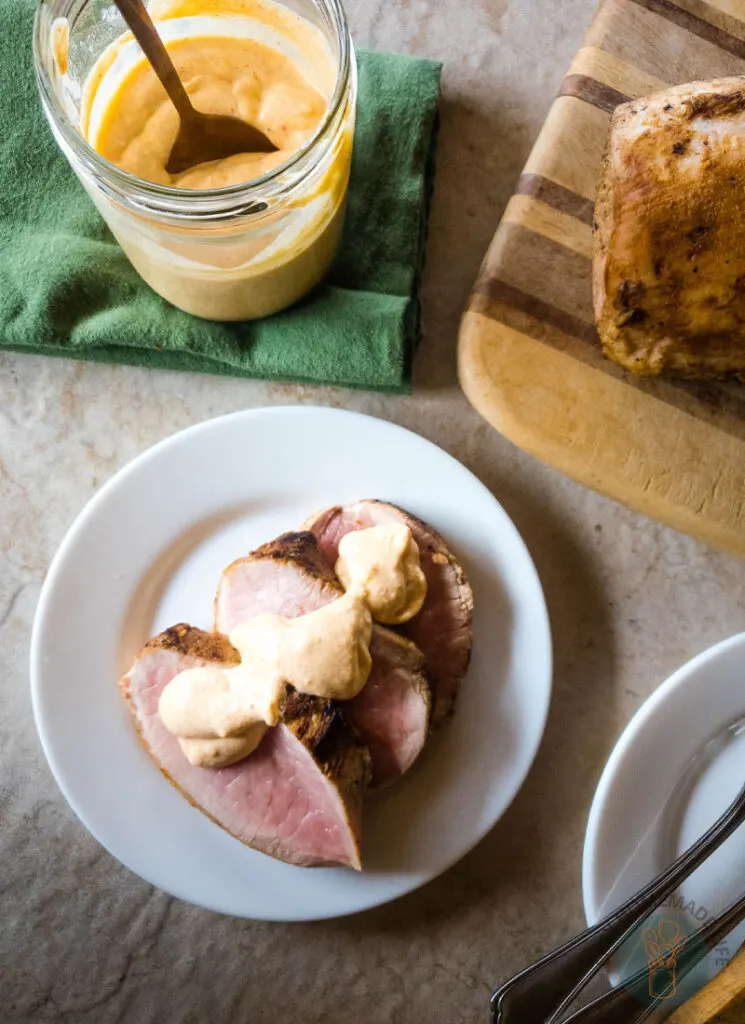 Nutritional Info
This recipe makes approximately 1½ cups of tiger sauce or 12 (1-tablespoon) servings.
Each serving contains:
130 calories
14 g fat
0 g protein
1 g total carbs
Please note that the nutritional value will change if you substitute ingredients. Use a nutrition app like My Fitness Pal to recalculate and reflect your changes.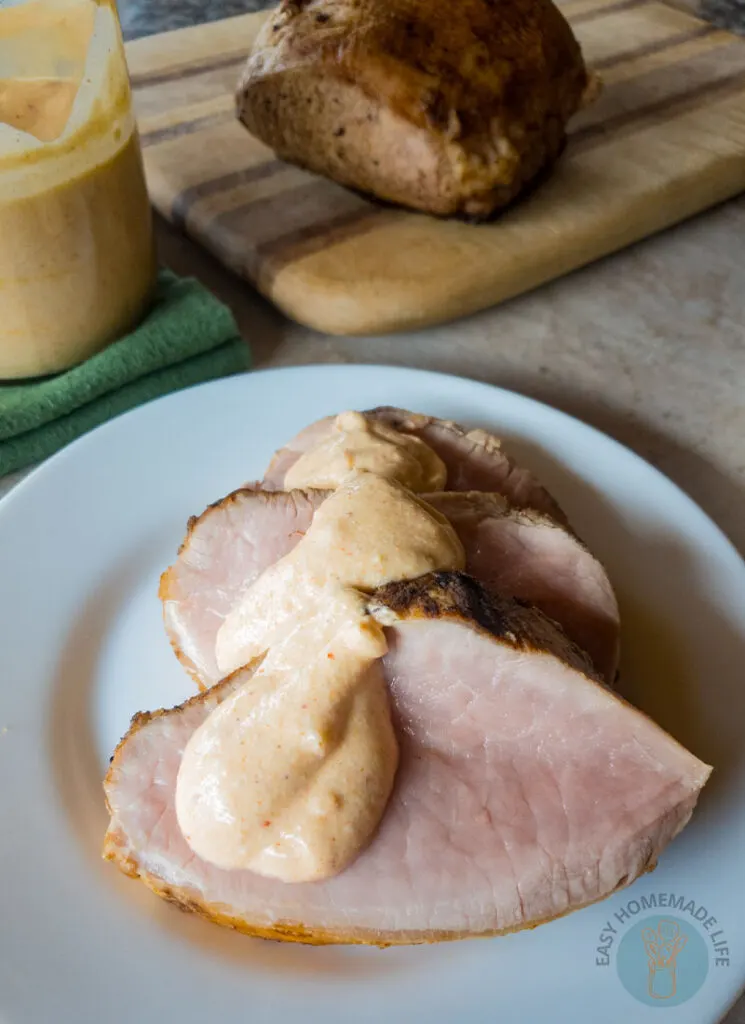 Tiger Sauce FAQ
What does tiger sauce taste like?
Tiger sauce is a creamy and spicy blend of mayonnaise, horseradish, freshly minced garlic, and salt and pepper. It has a subtle heat that balances well with creamy mayonnaise. You can adjust the heat by adding more or less horseradish sauce depending on your taste preference.
Does tiger sauce need to be refrigerated?
For the best flavor and texture, store tiger sauce in an airtight container in the refrigerator.
Is tiger sauce gluten-free?
Tiger sauce is completely gluten-free, sugar-free, and dairy-free. It's a great condiment to make at home because it comes together quickly with only five ingredients, and you can have total control over what will be included in the sauce.
More Homemade Sauce Recipes
Homemade sauces are an easy way to take all your BBQ meals and meats to the next level without much work.
Embrace the best of summer cooking with a cucumber sauce for gyros or start the morning off with a tangy breakfast sauce on your eggs.