Celebrate all the season has to offer with these super easy brunch ideas for fall! Enjoy a leisurely morning or mid-day meal with loved ones as you chat and enjoy these delicious recipes. Don't forget your coziest sweater.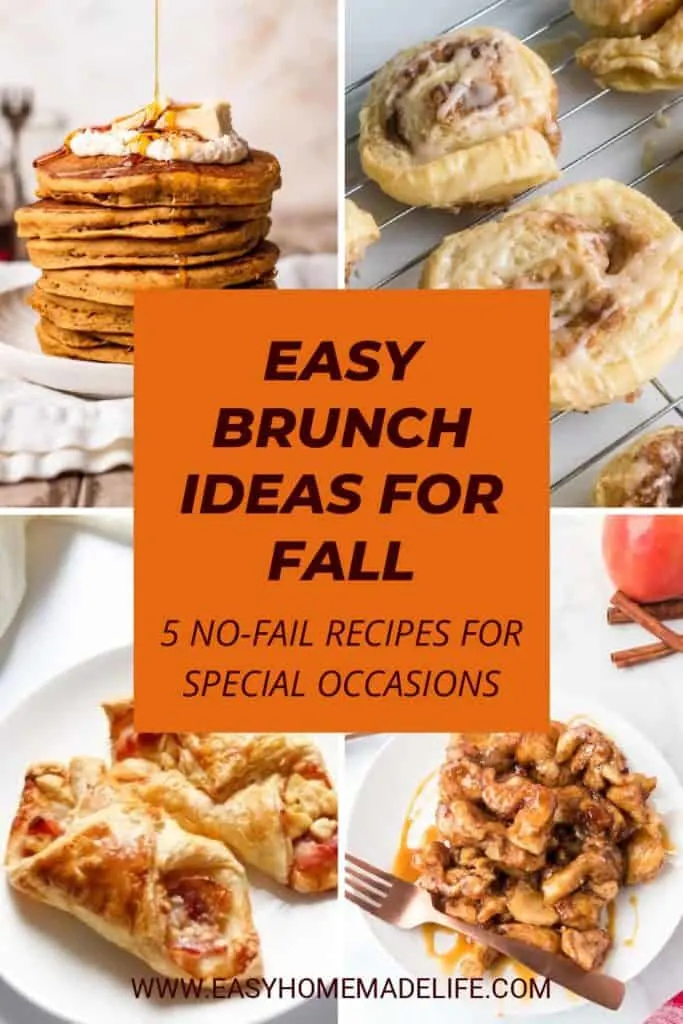 Special Occasion Breakfasts for Fall
Are you planning a fall brunch?
There are so many reasons to celebrate this fall, a brunch is a great way to go.
I know nerves can try to get the better of us, but don't worry about the presentation because these are NO-FAIL recipes.
No matter your cooking skills, you can't go wrong with these seasonal fall breakfast food ideas.
Furthermore, don't worry about any bad first impressions. These recipes are great for picky eaters and sure to impress everyone!
Add the recipes below to your meal plan app and try to wait patiently for your special day.
More Easy Breakfast Ideas