Discover a world of taste with these 13 Mind-Blowing Starbucks Drinks. From Strawberry Lemonade Tea and a Red Velvet Mocha to the off-menu Medicine Ball, check off the drinks you've tried.
If you're stuck in the same old coffee drudge, you're lucky because we've got 13 of the best Starbucks coffee drinks that will blow your mind!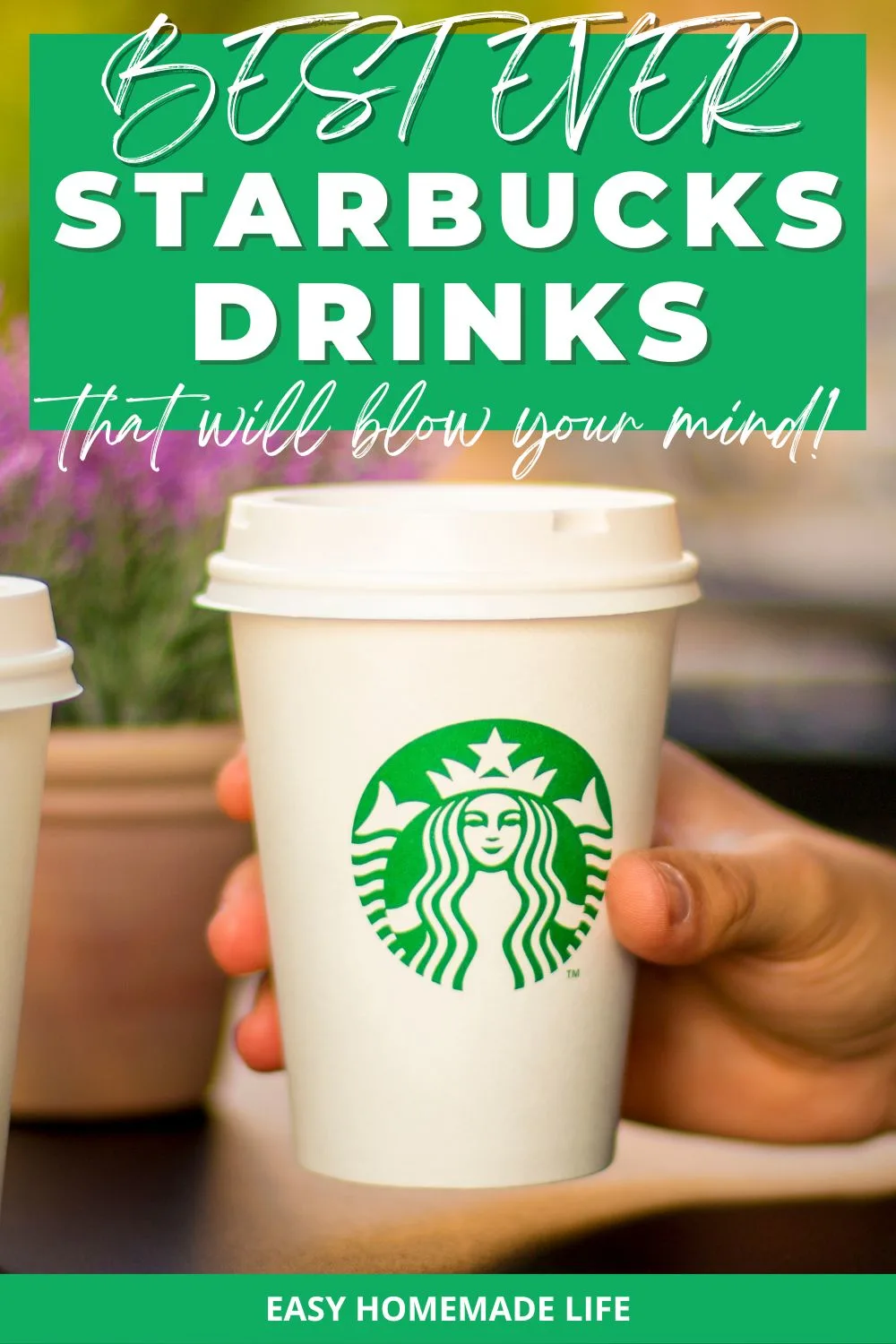 Starbucks has come a long way since its first shop in Seattle in 1971, and by 2022, it had a whopping 34,630 stores.
Forgo the day's iced americano at home and order one of these exciting new flavors instead.
S'mores Frappuccino
Who needs a campfire when you can sip on this S'mores Frappuccino any time of day? You'll love how they infuse whipped cream with delicious marshmallows and add milk and ice.
Then you're treated to a generous topping of more marshmallow whipped cream (can there ever be too much of this?), a scattering of Graham cracker crumbs, and then the chocolate sauce is drizzled over – is your mouth watering yet?
Salted Caramel Mocha
Introducing the indulgently rich Salted Caramel Mocha, which will become your new favorite drink. Take espresso and steamed milk and add an incredible blend of chocolate and caramel syrups; that would be amazing, but when it's topped with whipped cream and a little sea salt, it will blow your mind.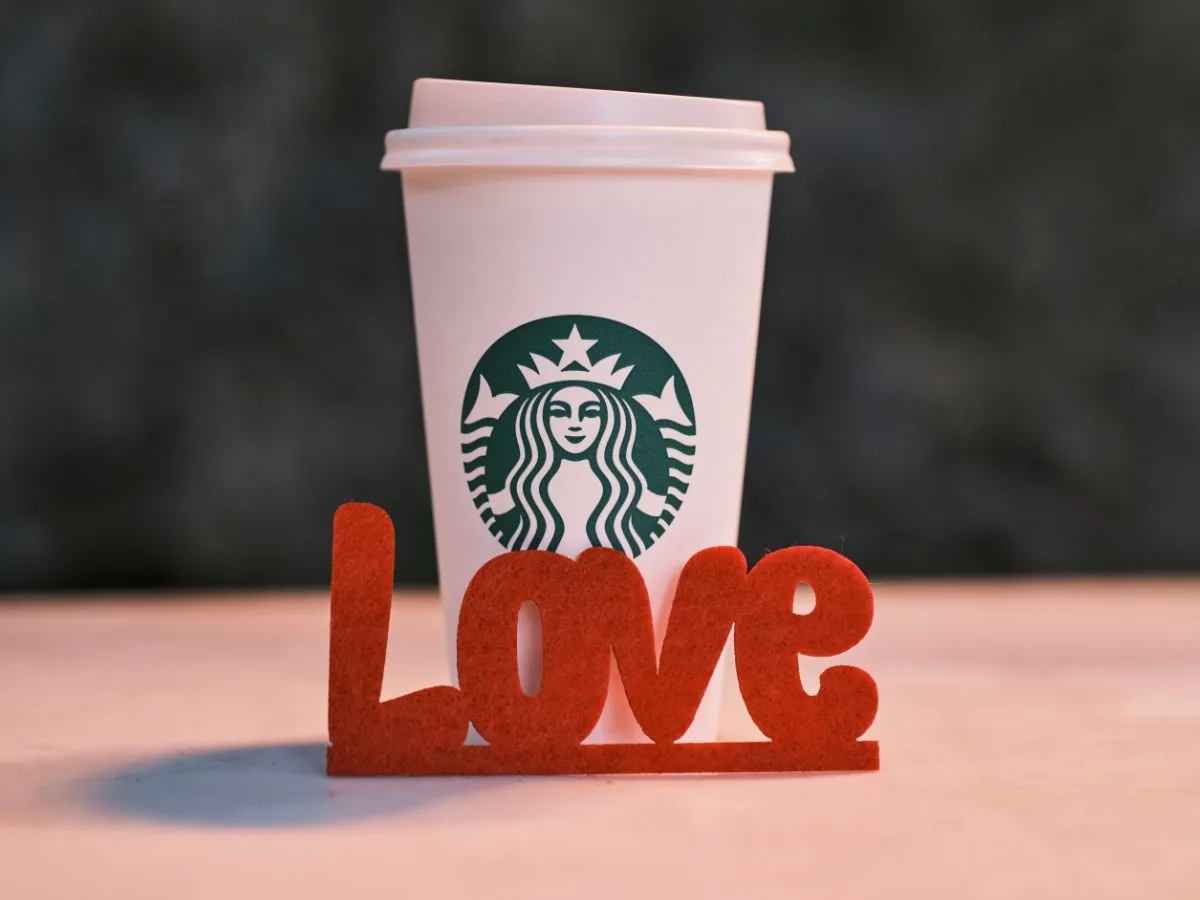 Vanilla Bean Coconut Milk Latte
It's good to see an exciting dairy-free option on the menu. If you like non-dairy beverages but crave the creamy flavor, then the Vanilla Bean Coconut Milk latte is for you.
It is made with espresso, steamed coconut milk, and vanilla bean syrup, and then topped with vanilla bean powder. Perfect for the coconut-loving person in your life.
Strawberry Lemonade Tea
If you're a fan of iced tea but need new inspiration, then the Strawberry Lemonade Tea might be what you are looking for.
This simple iced tea is made with Starbucks' Teavana iced strawberry lemonade tea and is topped with a refreshing splash of strawberry puree and a slice of lemon.
It's the perfect mix of tart and sweet while you wait for 5 o'clock to come around with an Electric Lemonade.
Medicine Ball
You won't find the Medicine Ball on the menu; it's on the infamous secret menu, so you need to ask for it to get it.
It's made with half hot water, half steamed lemonade, a bag of Teavana Jade Citrus Mint tea, and a bag of Teavana Peach Tranquility tea. It has a deliciously sweet, citrusy taste and is perfect for those days when you feel under the weather.
Pink Drink
This drink looks pretty in pink and is excellent on a hot summer's day. This refreshing drink is a delicious blend of Starbucks' Strawberry Acai Refresher and coconut milk. If you love fruity and sweet pink beverages, this is the ideal drink! Grab a pink drink takeout, pick up a Margherita pizza, and have a match made in heaven.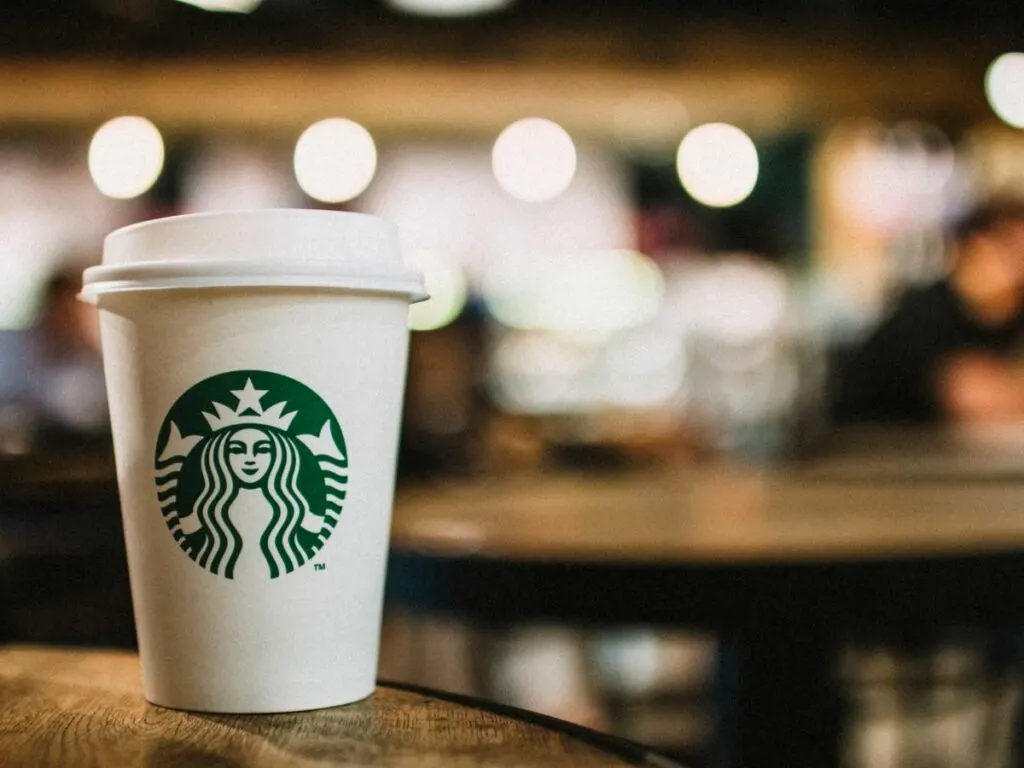 Spiced Apple Cider
Warm and comforting, the Spiced Apple Cider warms you up perfectly just like your favorite apple desserts. It's made with Starbucks' spiced apple cider concentrate, steamed milk, cinnamon, clove, and nutmeg spices. If you like Starbucks drinks that are sweet and spicy, with a lovely hint of apple, then you'll love this drink.
Nitro Cold Brew
The Nitro Cold Brew is a unique twist on the classic cold brew coffee. It's made with Starbucks' cold brew coffee and nitrogen, which gives it a creamy, smooth texture and a rich, bold flavor.
This drink is perfect for those who love cold brew but want something extra special.
Purple Drink
You'll love how colorful the Purple Drink is, and it's another fun option from Starbucks. It's made with Teavana Joy tea, soy milk, and vanilla syrup and topped with blackberries for a burst of flavor. This drink is sweet and creamy and perfect for those who love a good iced tea.
Caramel Flan Latte
Your usual is a latte, but do you want to change it up? Make a chocolate chai latte or order a Caramel Flan Latte. You'll be thanking us for the heads-up later. This is a caramelly, delicious, and creamy twist on the classic latte.
It's made with espresso, steamed milk, and a fantastic blend of caramel and flan syrups. Then it's topped with whipped cream and a divine drizzle of caramel sauce. It's sweet, creamy, and has perfect hints of caramel and vanilla flavors.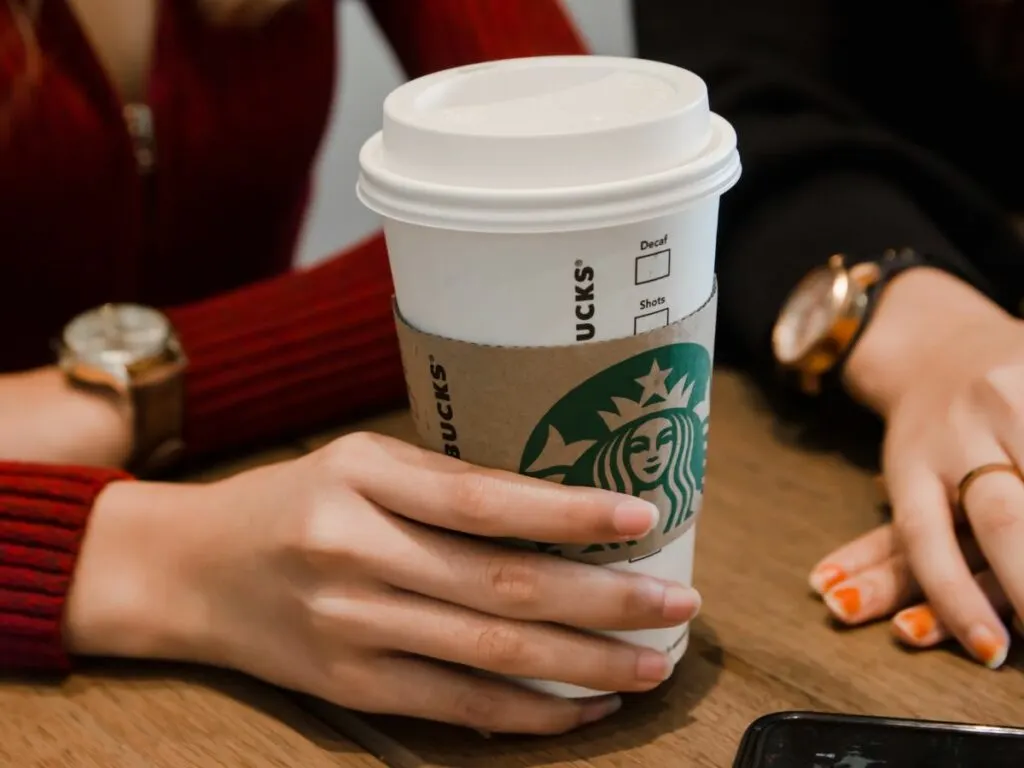 Red Velvet Mocha
Hands up, who loves rich and indulgent treats? What if Starbucks made a deliciously deep Red Velvet Mocha, one you just had to try? We're here to tell you that they do, and it's a wonderfully creative twist on their classic mocha.
They make it with espresso, steamed milk, and an oh-so-delicious blend of chocolate and red velvet syrups. Then they decadently top it with whipped cream and a generous drizzle of chocolate sauce – what's not to love? It's sweet, creamy, with hints of chocolate and vanilla flavor, and perfect with a slice of red velvet cake.
Maple Pecan Latte
It's fall, the weather is getting cold, and you're creating comfort food. When slow cooker oatmeal doesn't cut it, try a Maple Pecan Latte or pumpkin spice chai latte.
Made with the usual espresso, steamed milk, and a mouthwatering maple and pecan syrups blend. Whipped cream tops it, and the perfect amount of pecan pieces are sprinkled over that. Order this now if you like sweet and creamy drinks with the fall flavors of maple and pecans.
Caramel Brulee Latte
Saving the best Starbucks drink to last, the Caramel Brulee Latte. Imagine a rich latte with a shot of caramel Brulee syrup mixed with steamed milk, then topped with a fabulous layer of caramelized sugar. Crunch into the topping and then enjoy the creamy caramel; this latte isn't one to miss.
So there we have it; we've shared 13 mind-blowing Starbucks drinks; no matter your personal preferences, there is something for everyone here. What's your plan? Are you going to try all of them? Happy sipping!
Mandy is the enthusiastic creator of the vegetarian website Splash of Taste; she makes meat-free cooking fun and easy. When Mandy's not cooking and writing, you can expect to see her traveling, exploring countries and cuisines, or spending time with her chihuahua. Download her free 5 x Easy Vegetarian Meals Ebook.
This article originally appeared on Food Drink Life.