These baked macaroni and cheese recipes are welcome additions to any summer picnic or winter gathering! Mac and cheese is a classic dish you can enjoy all year long. It's hard to go wrong with the comforting mixture of pasta and creamy cheese sauce.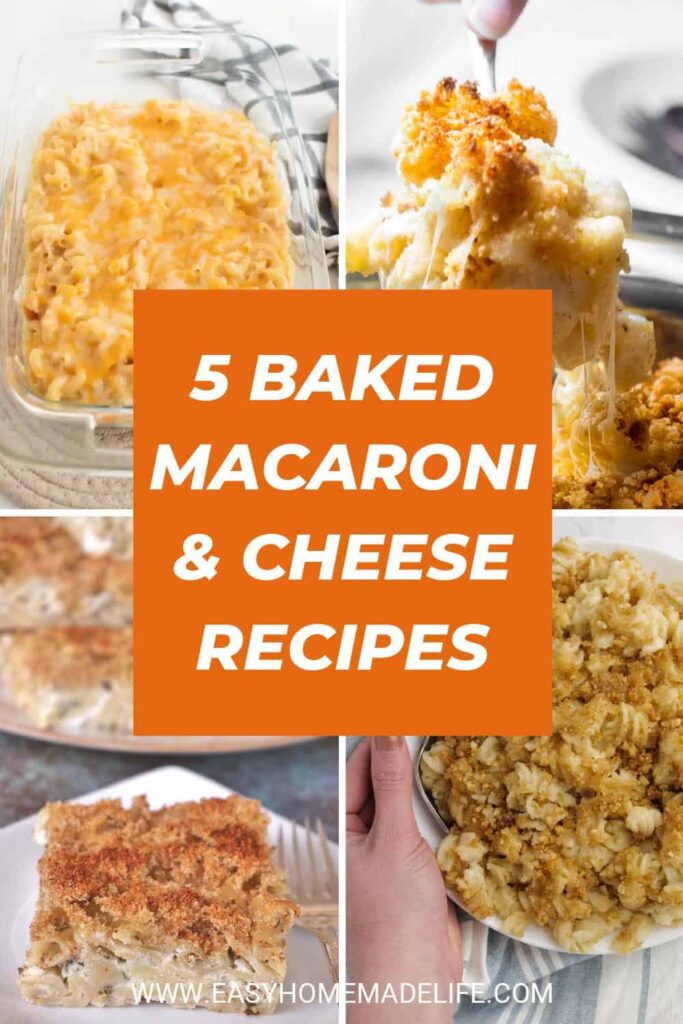 How to make Baked Mac and Cheese – The Easy Way!
Elbow macaroni is the typical pasta of choice. Usually, we cook the pasta in a pot of water on the stovetop before arranging it in a casserole dish and baking.
Boiling the pasta is step one. After you drain the water, add the noodles to a creamy sauce that usually combines butter, flour, milk, and various types of cheese.
Sometimes cream or half and half is added into the liquid too.
Many different kinds of cheese are added to baked Mac and cheese. From classic choices like cheddar and parmesan to more wild options like gruyere or feta. Pretty much anything goes!
Mix and match as you please. Generally, you want one type of cheese for "meltability" and one for flavor.
Baked Mac and cheese recipes present the unique opportunity to add a crunchy topping. Not all recipes call for it. However, if the recipe suggests one, don't miss the crispy, crunchy treat! Make Mac and cheese with bread crumbs or even a crushed pretzel topping! Oh my!
Easy Baked Macaroni and Cheese Recipes
Baked macaroni and cheese is one of those dishes that's welcome at any table. It's a creamy, dreamy comfort food everyone enjoys!
Save these recipes and add them to your meal plan app today.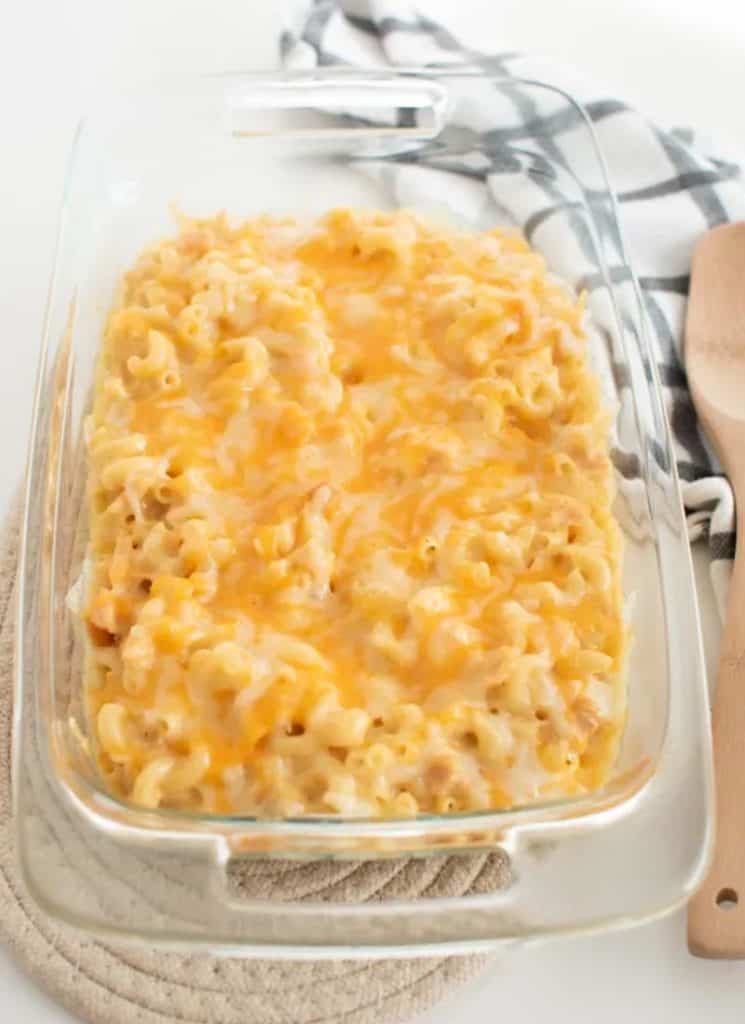 Easy and Cheesy Chicken Macaroni Casserole
This is not your regular macaroni casserole! Chicken goodness infuses every bite of this easy dinner dish. There's a secret pantry ingredient that makes this casserole the best, creamiest option you can make. (Via Ashcroft Family Table)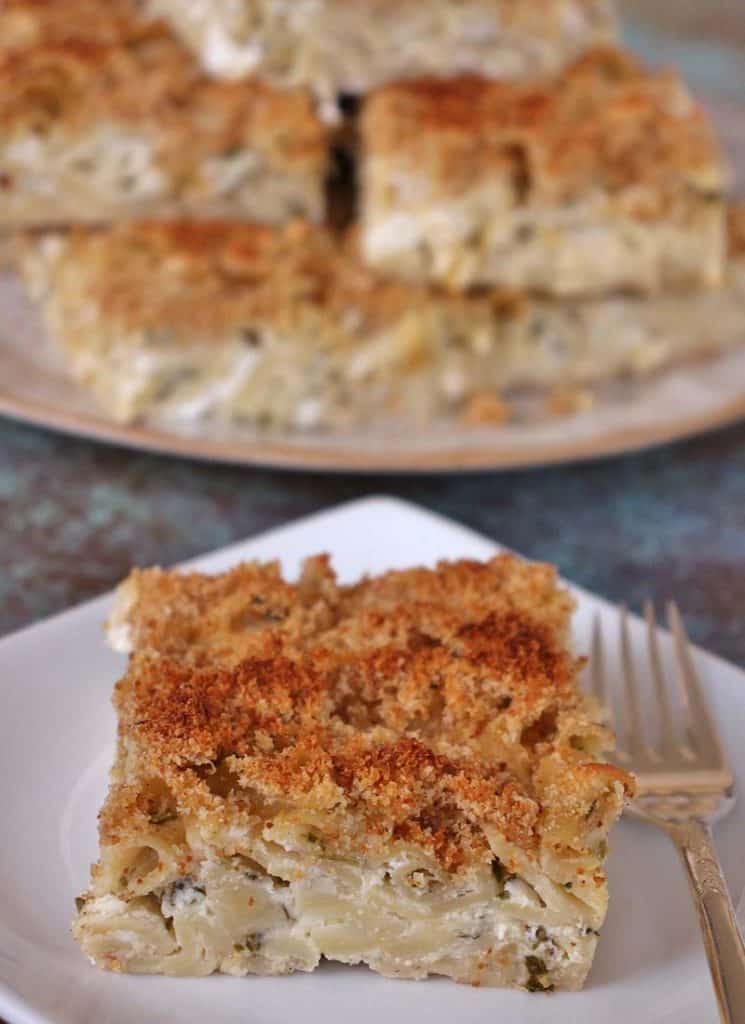 Armenian Baked Macaroni and Cheese (Mock Sou Boreg / Poohree Macaron)
Here's a delicious introduction to Armenian cuisine if you are not already familiar with it. All the ingredients are everyday foods and easy to find wherever you are in the world. Bake a cheesy combo of noodles, butter, milk, cheese, and breadcrumbs into a sliceable casserole. I know this will be a hit at any summer potluck! (Via Mission Food)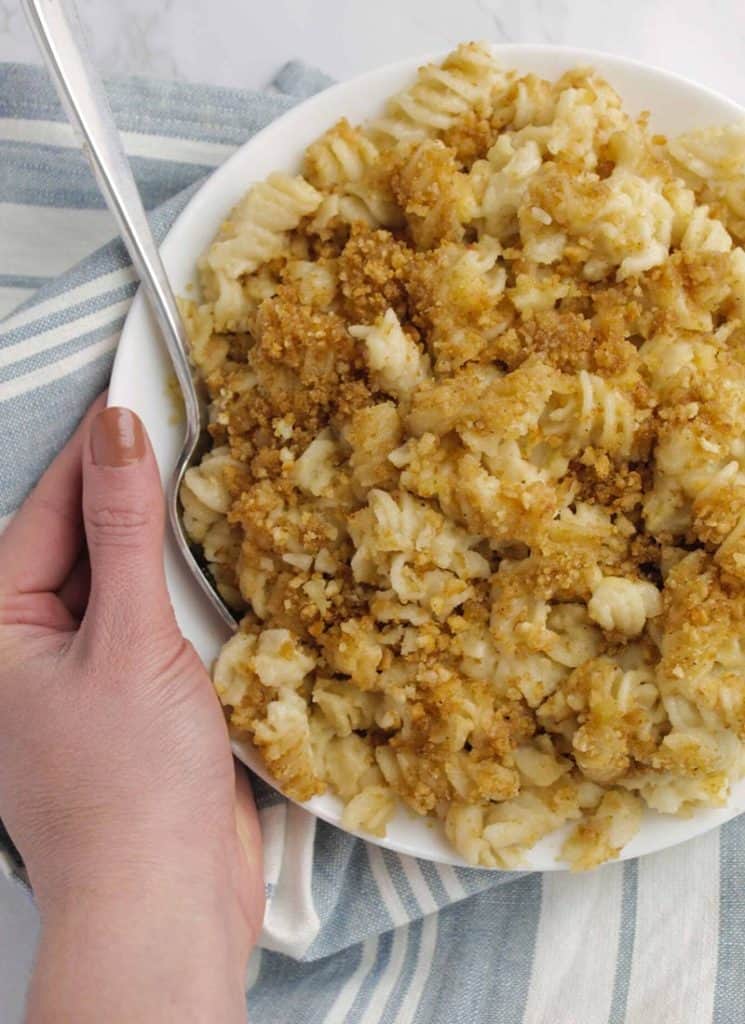 Baked Macaroni and Cheese
Bring this to your next BBQ party or make it for a quick weeknight dinner. Whenever you decide to enjoy this classic comfort food, you won't regret it! The herbed pretzel topping makes it something to be remembered. (Via Homebody Eats)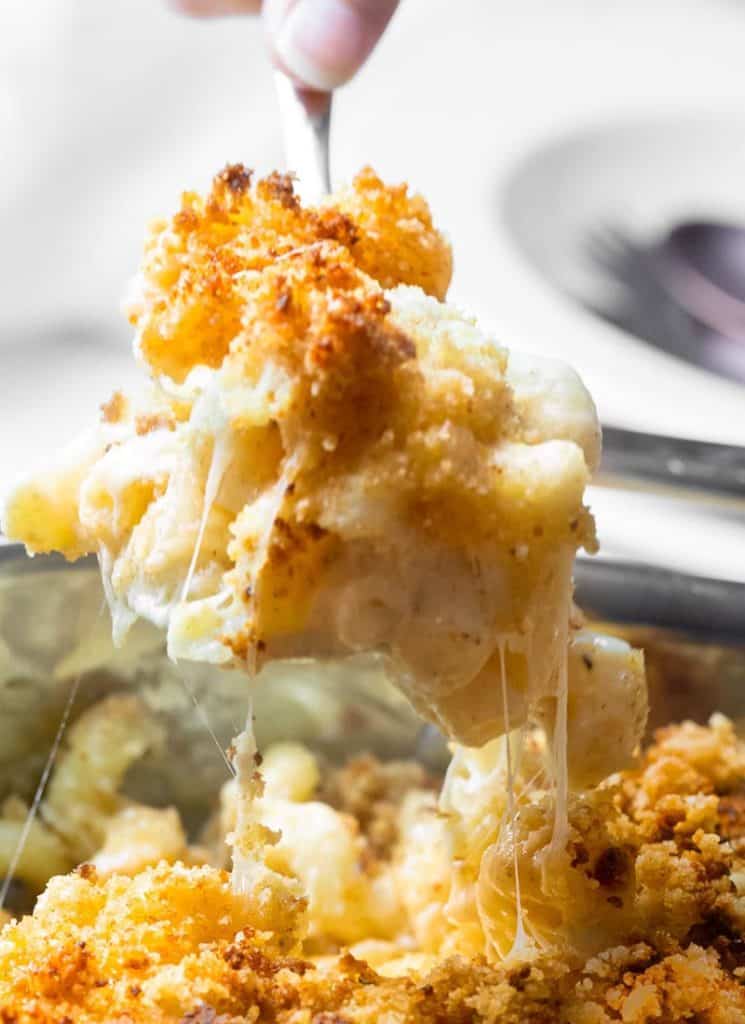 Southern Baked Mac and Cheese with Breadcrumbs
Ideal for a crowd, there are 12 servings in this Southern dish. I can't recommend it enough, plus there are some fantastic variations suggested in the recipe post. I'll drop some hints here: smoked sausage, roasted garlic, fried crunchy onions, and more! I want to try them all. (Via Drive Me Hungry)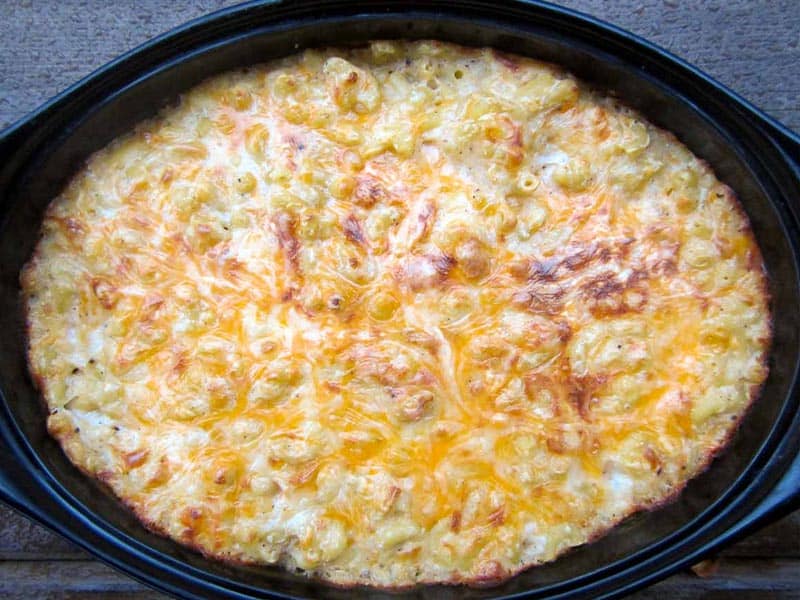 Baked Quinoa Mac and Cheese
With easy-to-follow, step-by-step directions on making the perfect roux sauce (don't worry, it's NOT hard!), this baked Mac and cheese mixes quinoa into the elbow macaroni. It's a big win at her house, will it be at yours too? (Via The Parent Spot)
More Easy Homemade Mac and Cheese Recipes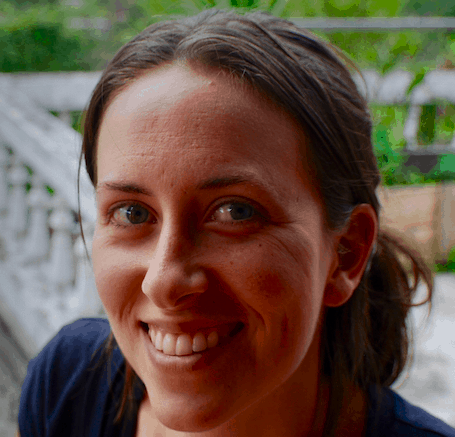 Meet Jessica Haggard
Jessica Haggard created Easy Homemade Life to share no-fail ideas with thrifty creative homemakers. As a busy homeschooling, homesteading, entrepreneurial mom herself, she strives to curate a collection of only the BEST tried-and-true homemade ideas so you can make memorable and meaningful things in your home.
Learn more about Jessica…