Make stovetop mac and cheese for a quick and easy dinner, kid-friendly treat, or festive holiday side. This collection of simple, no-fail recipes will inspire you to create a classic mac and cheese dish at home any time you want.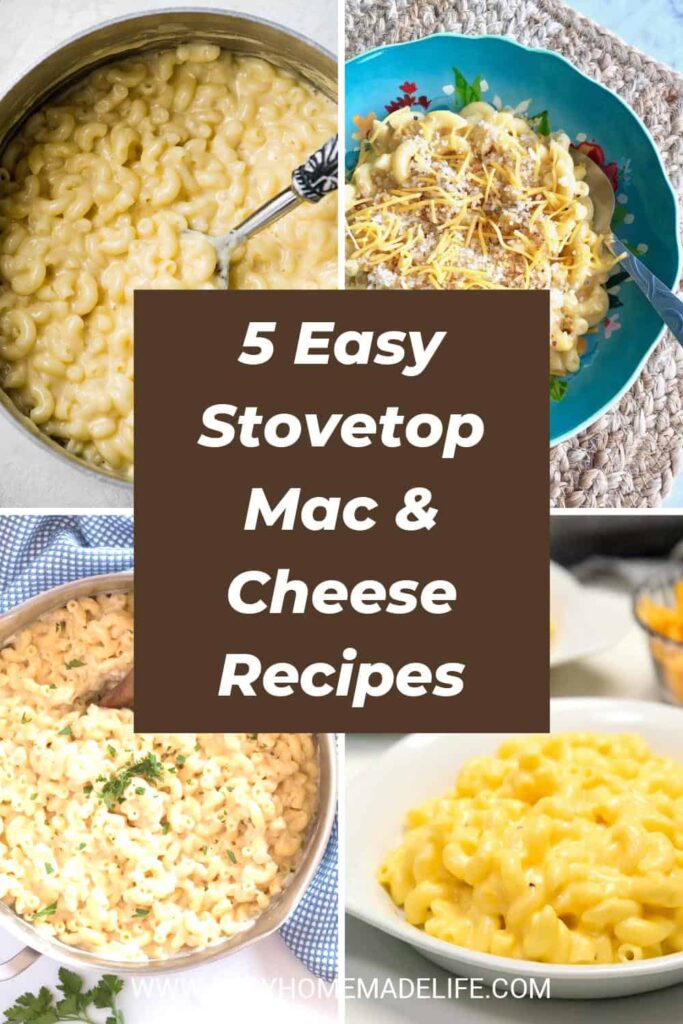 Homemade Mac and Cheese on the Stove
There are a few different ways of preparing homemade mac and cheese. Today we're focusing on simple stovetop versions that combine cooked noodles and a creamy cheese sauce.
Some recipes follow a one pot method that cooks the pasta and cheese sauce all in one single pot. Others separate them and cook each separately. However you choose, the end result is sure to be delicious!
For a complete dinner menu, pair your mac and cheese of choice with our Copycat Ruth Chris Stuffed Chicken. It's perfect for any night of the week!
Save these recipes and add them to your meal plan app today.
How Do You Make Mac and Cheese From-Scratch?
Making macaroni and cheese from scratch in the stove is really, really easy!
A traditional approach will have you cook the pasta and then pour over a cheese sauce.
Cook noodles in a pot of boiling salted water.
Make a roux sauce (flour and fat) with butter and flour. Thin it out with milk, remove from heat and stir in the cheese until melted. Keep stirring until smooth.
Combine the cooked noodles with cheese sauce. Toss until the pasta is thoroughly coated.
The one pot mac and cheese version is just as it sounds. All the ingredients are cooked together in one pot. Clean up is quick!
Melt butter in a pot and mixing a few ingredients to make a saucy liquid
Cook the pasta with salt and flavorful spices like garlic and mustard powder
Remove from heat and stir in the cheese(s) until melted.
How Long Does Macaroni Take to Cook?
Typical macaroni pasta cooking time is between 9 and 12 minutes.
Depending on your recipe, the cheese sauce is cooking along with the pasta in a second pot or mixed in after the pasta is done. Either way, it's concise and doesn't add much extra time.
Factor in 5 or so minutes spent prepping the recipe. Plus, 1 or 2 minutes to serve and set the table. A homemade from-scratch mac and cheese meal dish will be ready in about 20 minutes!
Serve with a piece of homemade crusty no-knead bread and enjoy.
5 Simple Homemade Stovetop Mac and Cheese Recipes
Swap the boxed mac and cheese and start making it yourself! You'll save money and enjoy the from-scratch flavors so much more. I'm sure you'll never look back once you try these recipes!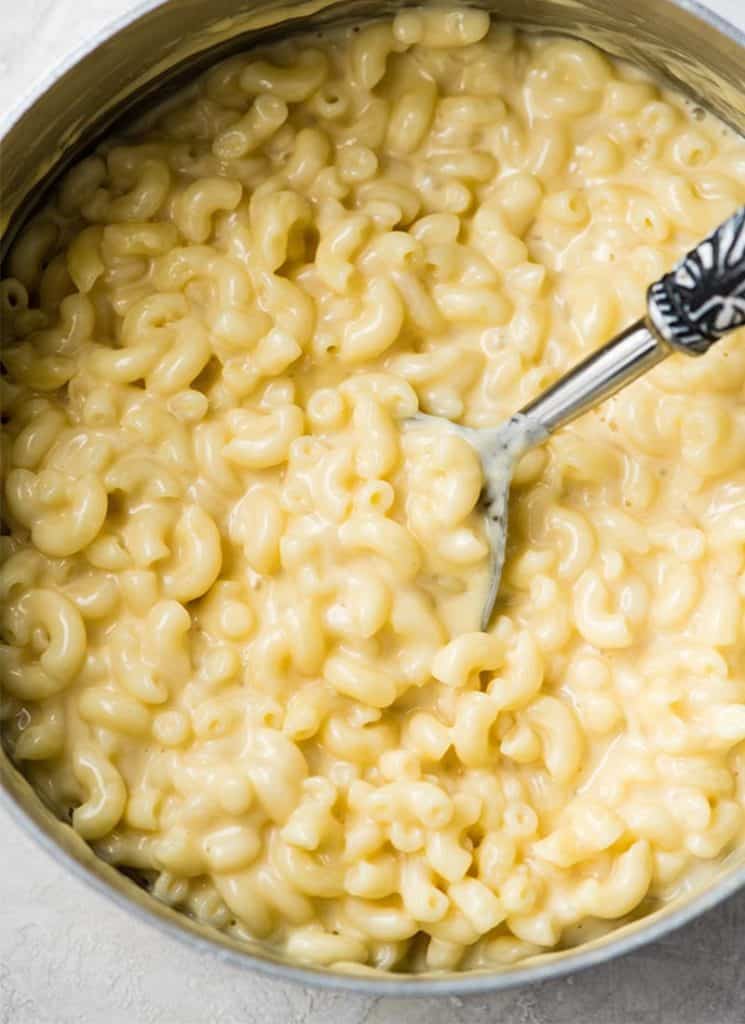 Easy Homemade Mac and Cheese Recipe
There's no baking required for this 8-ingredient recipe. It's one of the quickest methods that completes in just 15 minutes from start to finish. Ditch the boxed man and cheese in favor of this homemade version – it's irresistible! (Via Joy Food Sunshine)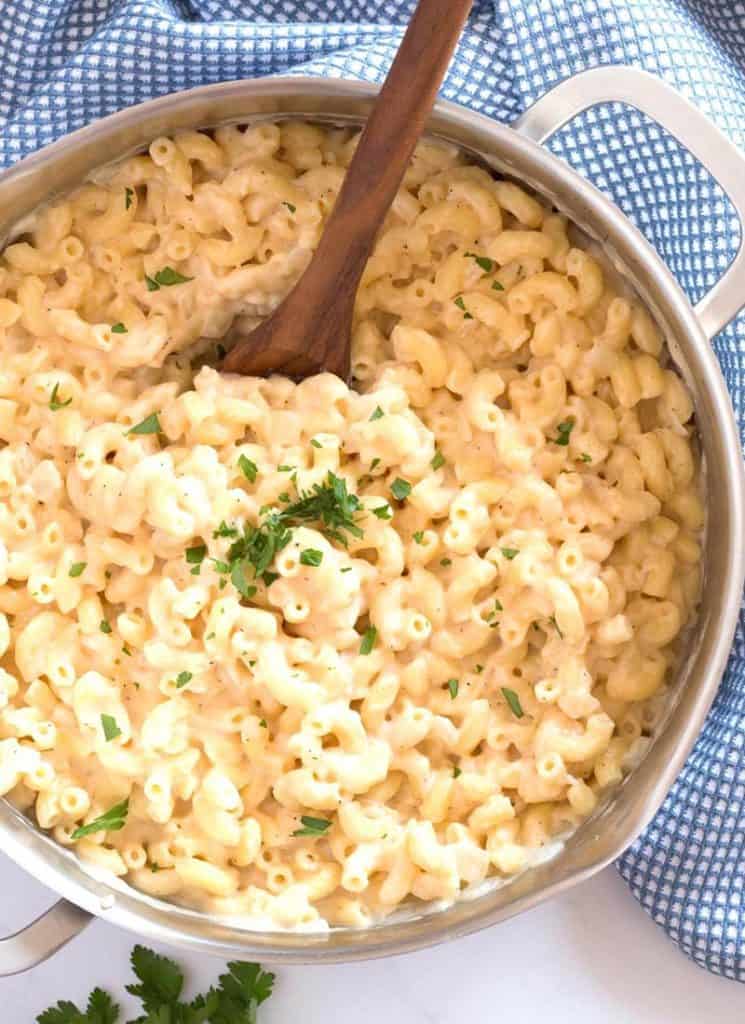 20 Minute Stovetop Mac and Cheese
This one pot recipe is the simplest way to make tried-and-true comfort food. Whip it up as a quick weeknight dinner in 20 minutes and the whole family will cheer you on! (Via Borrowed Bites)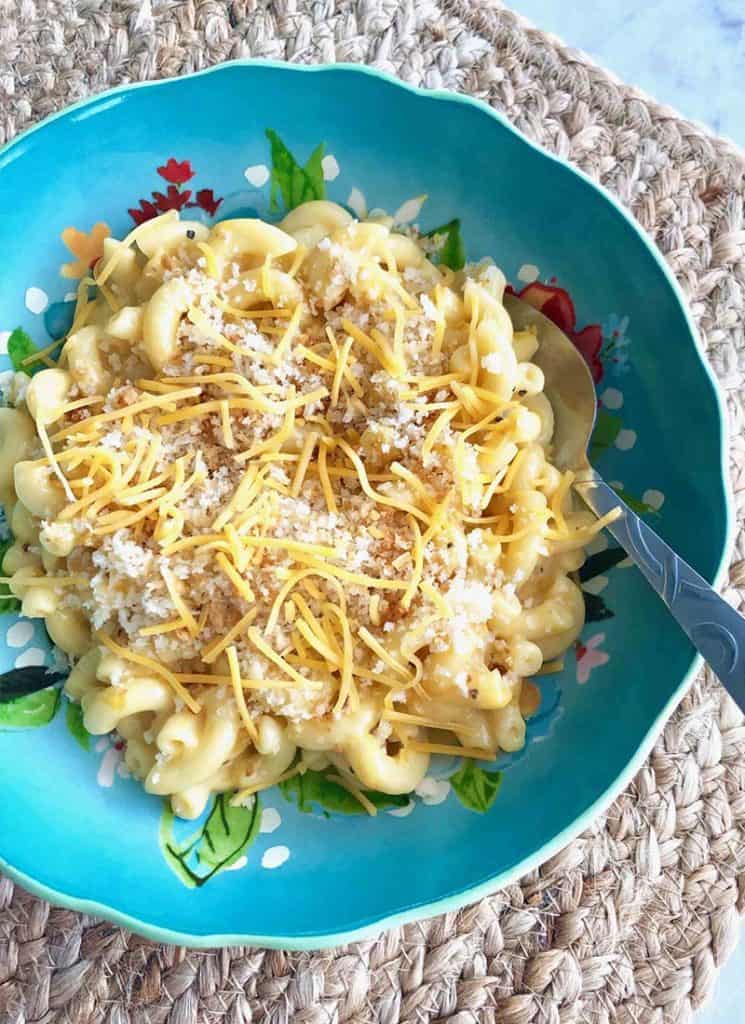 Stovetop Mac & Cheese with Panko Bread Crumbs
Take your stovetop mac and cheese to the next level with a crisp, crunchy panko bread topping! The toasted bread crumbs add a new dimension that you don't want to miss. (Via Quiche My Grits)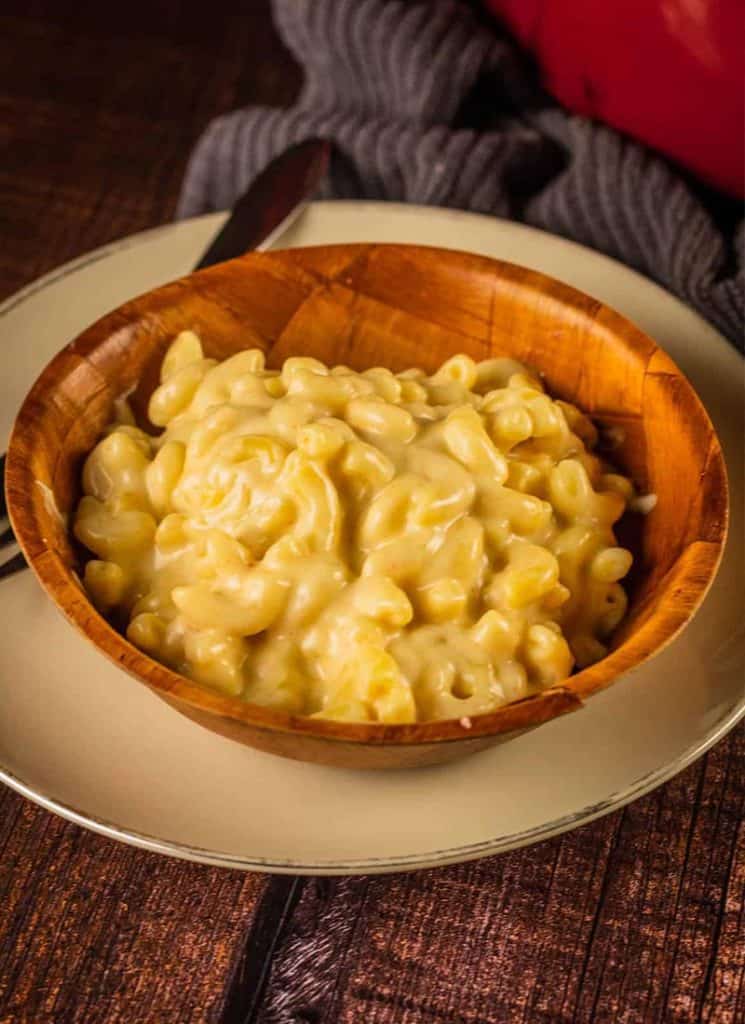 White Cheddar Mac and Cheese
Creamy, cheesy White Cheddar Mac and Cheese harkens back to all my favorite childhood memories of sitting around the pool eating with my friends. The cheese sauce in this recipe is super duper thick and creamy. How can you resist?! (Via Saporito Kitchen)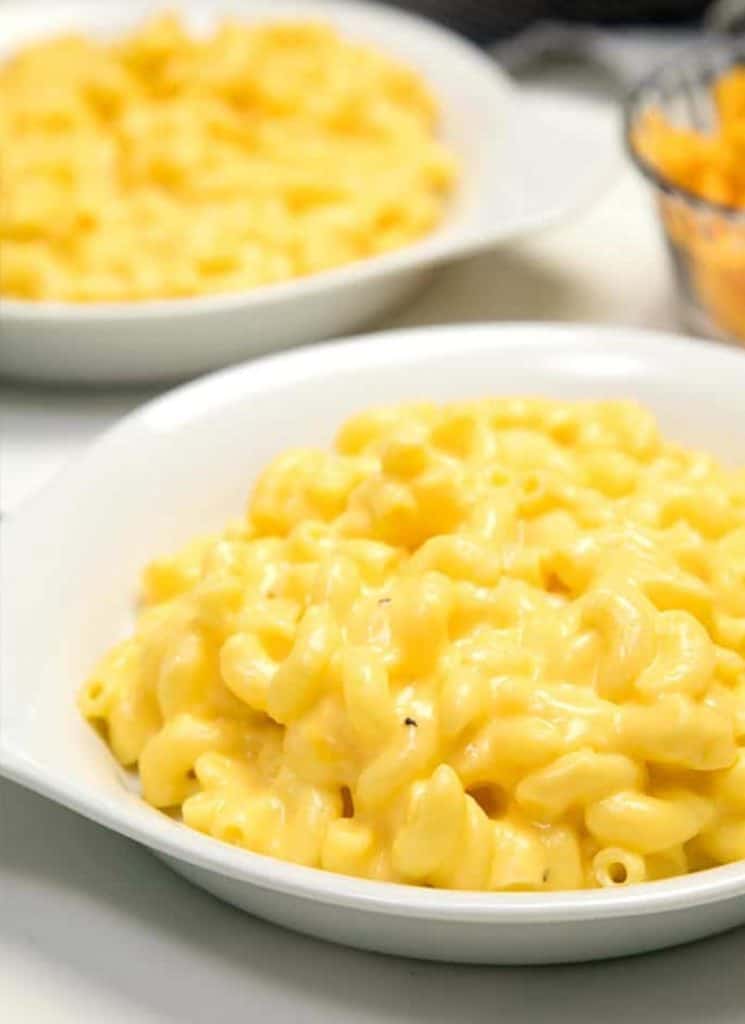 Easy Stovetop Gluten Free Macaroni & Cheese
With three cheese sauce options, you can find your family's favorite. Will it be roux-based, queso-style, or almost-instant? This vegetarian recipe is also gluten-free. (Via Gluten-Free on a Shoestring)
More Easy Homemade Mac and Cheese Recipes
Love homemade pasta dinners? Try 12 Quick and Easy Pasta Recipes with Few Ingredients!