In this article, you'll learn how to clean coffee stain from carpet using household items you already have. Next time a fresh cup of coffee spills, you'll be ready. So, let's dive in!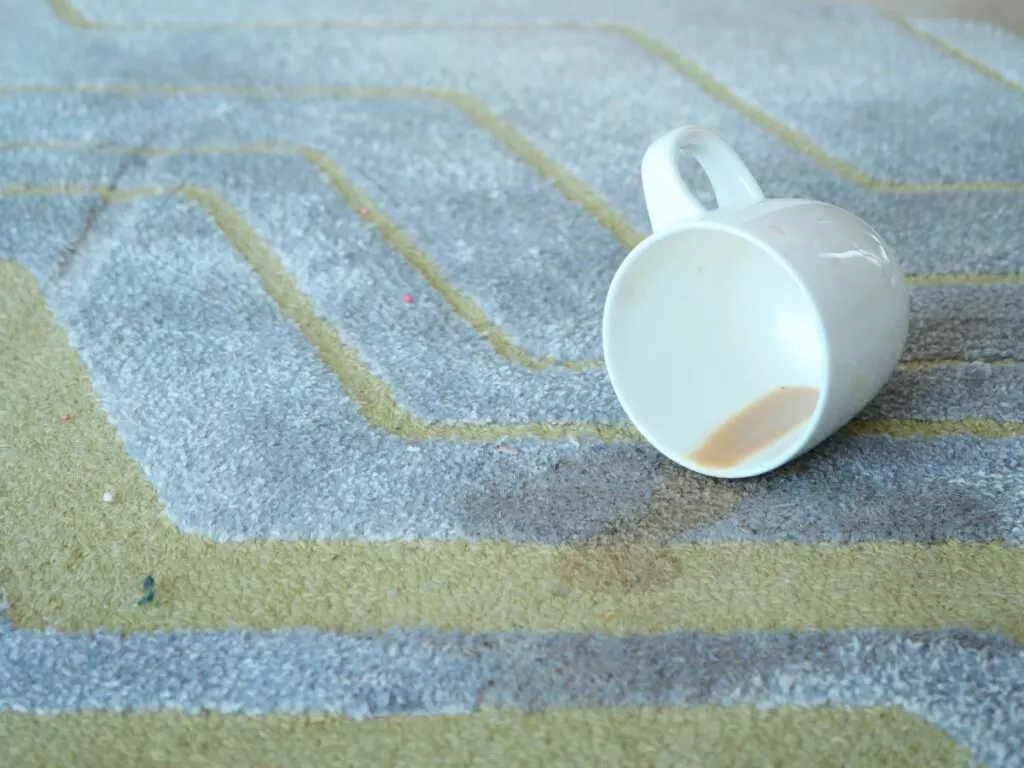 Even if you try to keep your carpet as clean as possible, accidents are bound to happen. Some marks may wear off and fade after time, but this isn't the case for coffee stains.
Coffee spills tend to stain fabrics, even if it's a fresh spill. The worst part is that the dark color of coffee is visible in all shades of carpet. Luckily, you can easily remove coffee stains.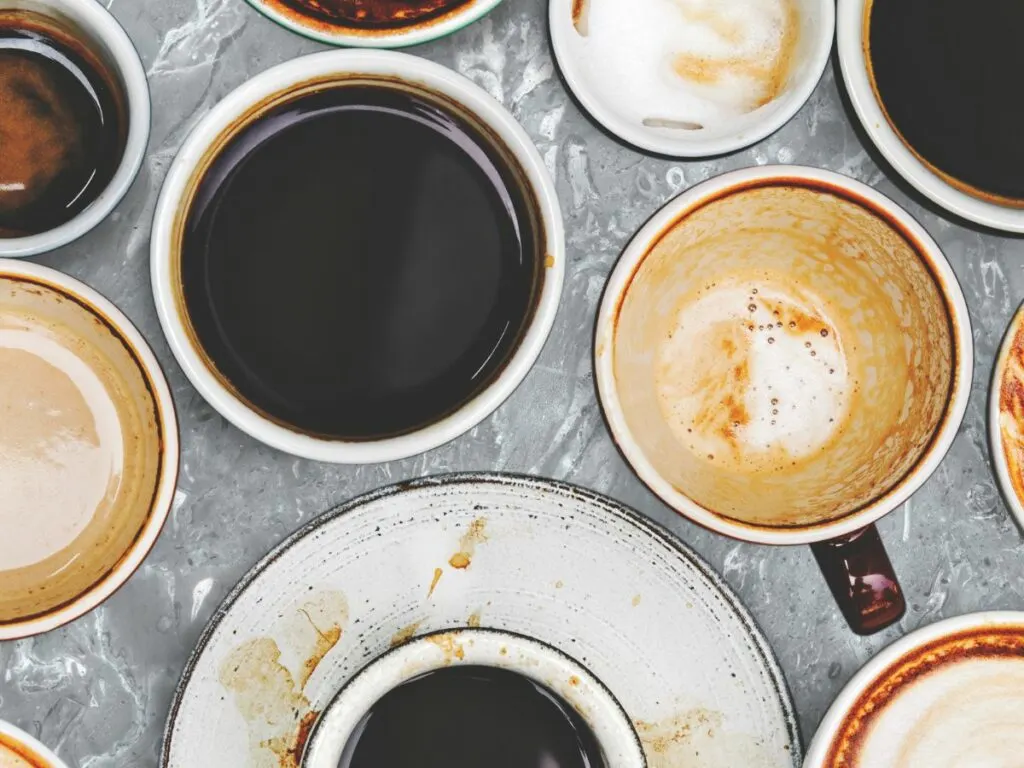 How to Clean Coffee Stain From Carpet
Both iced coffee drinks like an iced Americano and hot coffee like a cafe Romano can stain. Even a coffee jello can make a mess on your carpet.
Cleaning coffee stains might seem daunting, especially if you have a light carpet. Luckily, this is a common issue, so there are numerous tested methods to clean a coffee stain from your carpet.
Keep in mind that the sooner you clean the stain, the easier it'll be to remove. This is true for many types of stains, including lotion stains.
You can use different household items to remove pesky coffee stains.
If you have any doubts, do a small spot test on the carpet in some inconspicuous area first. Then, directly attach the main stain.
1. Water
You can easily remove fresh coffee stains with water. The reason this method works perfectly is that it's safe for your precious carpet, especially if it has delicate carpet fibers.
You should start by soaking up all the spilled coffee using a paper towel or clean cloth. This will prevent the stain from spreading, making it more manageable.
Then, wet another clean towel with cold water and have a third dry cloth ready. You should gently scrub the stain using the wet towel, and immediately dry the carpet. Repeat until the stain disappears. Surprisingly, this is a very effective way of coffee stain removal.
A common mistake many people make is soaking the carpet in water, or vigorously scrubbing the area. This will only spread the stain. So, instead of a small, controllable, dark stain, you'll have a large brown area on your carpet. Yikes.
2. Dish Soap
If you don't have a carpet cleaning solution, the next best thing would be liquid dish soap. A concoction of one part dish soap and two parts warm water will work wonders. For example, use one tablespoon of liquid dish soap with two tablespoons of warm water.
This is only natural, as dish soap can remove old stains from cups. It can also remedy the affected area of carpet and is useful if you happen to get syrup on your carpet too.
The only downside is that the liquid detergent might be harsh in the case of delicate carpets, so use your best judgment.
You need to be a little careful when using dish soap.
Wet a towel or clean sponge with the soap mixture and dab it on the stained area. Then, use a dry towel to scrub the soap off until the stain is gone.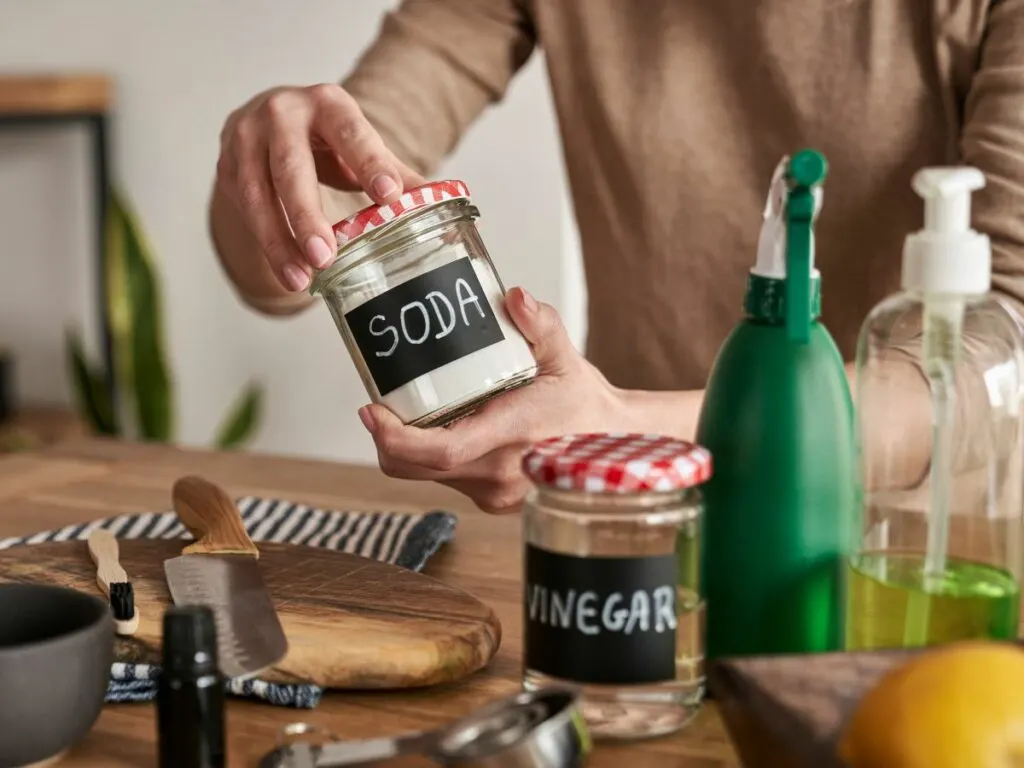 3. Vinegar
Vinegar can dissolve numerous stubborn stains, including red stains, fresh coffee spills and old coffee stains. You need to make sure you're using white vinegar, though, not apple cider vinegar, red wine vinegar or other type.
To make a vinegar carpet cleaning mixture, a tablespoon of white vinegar mixed with half a cup of water will be sufficient.
First, soak a clean towel in the vinegar mixture. Then, press the towel on the stained area, working from the outside to the center. This way, you don't risk spreading the stain or ruining the rest of the carpet with the cleaning mixture.
That said, vinegar might be too abrasive on some carpets, such as ones made from natural fibers like wool carpets. In this case, vinegar should be the last option.
4. Baking Soda
In my view, baking soda is the best stain remover because it cleans and also acts as a carpet deodorizer, helping you get rid of any unpleasant smells.
In fact, some brands have baking soda specifically for cleaning carpets. Still, you can use any type of baking soda that you have in your pantry.
The best part about baking soda is that it's safe on carpets and clothes. The cleaning agent doesn't fade colors or stiffen the fabric, provided you use the right amount.
Start by sprinkling the baking soda directly over the stain, leaving it on for at least 15 minutes to soak up the excess coffee.
Then, you can simply vacuum the baking soda. Make sure to clean the vacuum filter afterward to prevent damage.
If the stain seems tougher, sprinkle some water on the baking soda instead of vacuuming, scrub the area, and scrape the residual paste.
5. Carpet Cleaner
This seems like an obvious choice for any stains on your carpet. Unfortunately, not every household has a carpet cleaner on hand. Since you need to act quickly, your best chance will be to use other cleaners on this list.
Still, carpet cleaners can be a lifesaver. For starters, they have different formulas depending on the type of stain and material. It can be handy to have these on hand, out of reach from children, in a cleaning cupboard.
Additionally, they're multipurpose, so you can pick the carpet cleaning solutions that are best for you. You can often use the same carpet stain remover on upholstery too.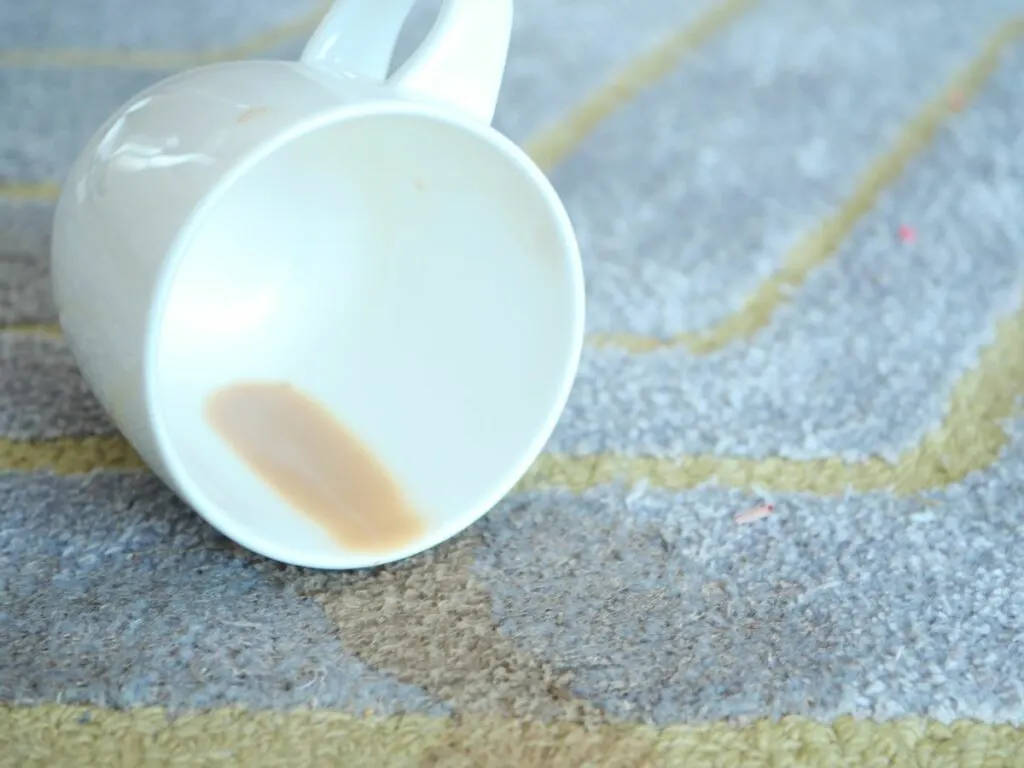 Conclusion
How to clean coffee stains from carpet?
Several items in your home will do the job of cleaning stubborn coffee stains. Of course, a commercial cleaner might be one of the best ways for a fresh or dried coffee stain because it's specifically formulated for that purpose. But not everyone wants to buy these kinds of products or keeps them on hand.
If the stain is still fresh, all the better because a small amount of cold water will easily remove fresh stains. For tougher coffee stains, add some liquid dish soap or baking soda. Lastly, vinegar breaks down most stains, but it might ruin your carpet in the process.
In all cases, you should clean the carpet as soon as possible. Only wet the stained area, and work from the outside border of the coffee spot to the center. This way, the stain won't spread.
All the methods we covered here can be employed for home or car carpets. In both cases, the process is the same.
More Carpet Cleaning Tips