Dress up your table in a flash with these quick and easy Thanksgiving centerpieces. Your guests will feast their eyes on more than just the food before them as they enjoy the seasonal table decor. They will never know you made them with just a little time and minimal cost!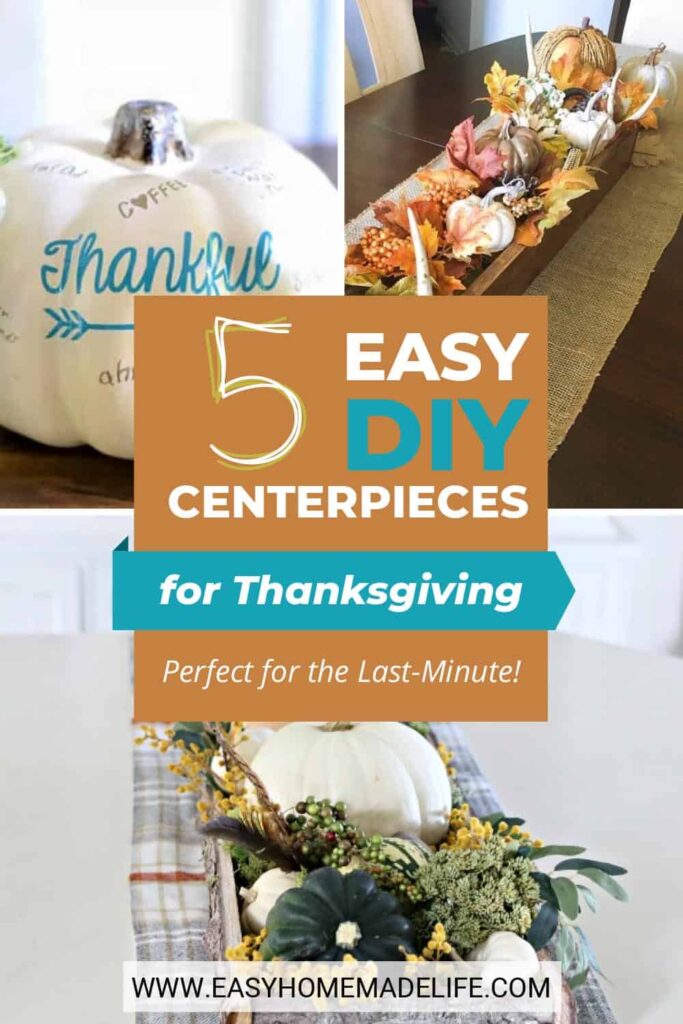 Quick and Easy Thanksgiving Table Decorations
When we go to the lengths of bringing our friends and family around the table to celebrate, we want to make it special. From the food to conversation, everything can be memorable!
A Thanksgiving centerpiece is what you need to pull your party together and top it off with a final flourish.
Make these table decor ideas in minutes with materials you probably already have in your house. Every featured centerpiece is super cheap to make yet provides a look of rustic elegance.
Besides your uncle's inappropriate behavior, give your family something to talk about with these homemade Thanksgiving decorations.
How to Make DIY Fall Centerpieces
There is a lot of room for improvisation with these centerpiece ideas.
Most of them use what harvest time naturally provides: leaves, pumpkins, antlers, and other seasonal material. Gather them up and arrange creatively, then step back and admire your handiwork.
Each table decoration has its own spin on celebrating the season. From tying up maple leaves into roses to filling rustic boxes with fall fruits, the centerpieces use what is readily available, making each project very doable.
With a little effort, minimal planning, and a pinch of creativity, you can keep the vibe completely stress-free while you decorate your home this year.
If you can, save the centerpieces in a box and reuse them again during the next holiday season! Anytime we can get ahead on party prep is a time to be grateful, so let's take advantage of it.
Easy Thanksgiving Recipes
The big day is almost here. Add these simple recipes to your meal plan and wow everyone around!
You might also like 4 Free Printable Thanksgiving Banners for the Home.